ABSTRACT
Angiogenesis is an essential feature of cancer growth and metastasis formation. In bone metastasis, angiogenic factors are pivotal for tumor cell proliferation in the bone marrow cavity as well as for interaction of tumor and bone cells resulting in local bone destruction. Our aim was to develop a model of experimental bone metastasis that allows in vivo assessment of angiogenesis in skeletal lesions using non-invasive imaging techniques. For this purpose, we injected 105 MDA-MB-231 human breast cancer cells into the superficial epigastric artery, which precludes the growth of metastases in body areas other than the respective hind leg1. Following 25-30 days after tumor cell inoculation, site-specific bone metastases develop, restricted to the distal femur, proximal tibia and proximal fibula1. Morphological and functional aspects of angiogenesis can be investigated longitudinally in bone metastases using magnetic resonance imaging (MRI), volumetric computed tomography (VCT) and ultrasound (US). MRI displays morphologic information on the soft tissue part of bone metastases that is initially confined to the bone marrow cavity and subsequently exceeds cortical bone while progressing. Using dynamic contrast-enhanced MRI (DCE-MRI) functional data including regional blood volume, perfusion and vessel permeability can be obtained and quantified2-4. Bone destruction is captured in high resolution using morphological VCT imaging. Complementary to MRI findings, osteolytic lesions can be located adjacent to sites of intramedullary tumor growth. After contrast agent application, VCT angiography reveals the macrovessel architecture in bone metastases in high resolution, and DCE-VCT enables insight in the microcirculation of these lesions5,6. US is applicable to assess morphological and functional features from skeletal lesions due to local osteolysis of cortical bone. Using B-mode and Doppler techniques, structure and perfusion of the soft tissue metastases can be evaluated, respectively. DCE-US allows for real-time imaging of vascularization in bone metastases after injection of microbubbles7. In conclusion, in a model of site-specific breast cancer bone metastases multi-modal imaging techniques including MRI, VCT and US offer complementary information on morphology and functional parameters of angiogenesis in these skeletal lesions.
25 Related JoVE Articles!
Peptides from Phage Display Library Modulate Gene Expression in Mesenchymal Cells and Potentiate Osteogenesis in Unicortical Bone Defects
Institutions: University of Virginia, University of Delaware, University of Virginia.

Two novel synthetic peptides accelerate bone formation and can be delivered using a collagen matrix. The aim of this study was to investigate the effects on bone repair in a unicortical defect model. Treatment of mesenchymal cells produced an increase in alkaline phosphatase activity, showed nodule formation by the cells, and increased the expression of genes for runx2, osterix, bone sialoprotein, and osteocalcin. A collagen sponge soaked with peptide promoted repair of bone defects, whereas the control was less effective. The results from this study demonstrated that mesenchymal cells treated with peptide
in vitro
differentiate towards osteogenesis, and, that peptides delivered
in vivo
using a collagen sponge promote the repair of unicortical defects.
Cellular Biology, Issue 46, osteogenesis, peptide, bone repair, anabolic effect
2362
Ultrasound Imaging-guided Intracardiac Injection to Develop a Mouse Model of Breast Cancer Brain Metastases Followed by Longitudinal MRI
Institutions: University of Texas Southwestern Medical Center.

Breast cancer brain metastasis, occurring in 30% of breast cancer patients at stage IV, is associated with high mortality. The median survival is only 6 months. It is critical to have suitable animal models to mimic the hemodynamic spread of the metastatic cells in the clinical scenario. Here, we are introducing the use of small animal ultrasound imaging to guide an accurate injection of brain tropical breast cancer cells into the left ventricle of athymic nude mice. Longitudinal MRI is used to assessing intracranial initiation and growth of brain metastases. Ultrasound-guided intracardiac injection ensures not only an accurate injection and hereby a higher successful rate but also significantly decreased mortality rate, as compared to our previous manual procedure.
In vivo
high resolution MRI allows the visualization of hyperintense multifocal lesions, as small as 310 µm in diameter on T
2
-weighted images at 3 weeks post injection. Follow-up MRI reveals intracranial tumor growth and increased number of metastases that distribute throughout the whole brain.
Medicine, Issue 85, breast cancer brain metastasis, intracardiac injection, ultrasound imaging, MRI, MDA-MB231/Br-GFP cells
51146
Formulation of Diblock Polymeric Nanoparticles through Nanoprecipitation Technique
Institutions: University of North Carolina School of Medicine, University of North Carolina .
Nanotechnology is a relatively new branch of science that involves harnessing the unique properties of particles that are nanometers in scale (nanoparticles). Nanoparticles can be engineered in a precise fashion where their size, composition and surface chemistry can be carefully controlled. This enables unprecedented freedom to modify some of the fundamental properties of their cargo, such as solubility, diffusivity, biodistribution, release characteristics and immunogenicity. Since their inception, nanoparticles have been utilized in many areas of science and medicine, including drug delivery, imaging, and cell biology
1-4
. However, it has not been fully utilized outside of "nanotechnology laboratories" due to perceived technical barrier. In this article, we describe a simple method to synthesize a polymer based nanoparticle platform that has a wide range of potential applications. The first step is to synthesize a diblock co-polymer that has both a hydrophobic domain and hydrophilic domain. Using PLGA and PEG as model polymers, we described a conjugation reaction using EDC/NHS chemistry
5
(Fig 1). We also discuss the polymer purification process. The synthesized diblock co-polymer can self-assemble into nanoparticles in the nanoprecipitation process through hydrophobic-hydrophilic interactions. The described polymer nanoparticle is very versatile. The hydrophobic core of the nanoparticle can be utilized to carry poorly soluble drugs for drug delivery experiments6. Furthermore, the nanoparticles can overcome the problem of toxic solvents for poorly soluble molecular biology reagents, such as wortmannin, which requires a solvent like DMSO. However, DMSO can be toxic to cells and interfere with the experiment. These poorly soluble drugs and reagents can be effectively delivered using polymer nanoparticles with minimal toxicity. Polymer nanoparticles can also be loaded with fluorescent dye and utilized for intracellular trafficking studies. Lastly, these polymer nanoparticles can be conjugated to targeting ligands through surface PEG. Such targeted nanoparticles can be utilized to label specific epitopes on or in cells
7-10
.
Bioengineering, Issue 55, Nanoparticles, nanomedicine, drug delivery, polymeric micelles, polymeric nanoparticles, diblock co-polymers, nanoplatform, nanoparticle molecular imaging, polymer conjugation.
3398
Undecalcified Bone Preparation for Histology, Histomorphometry and Fluorochrome Analysis
Institutions: Monash University, Monash University.

Undecalcified bone histology demonstrates the micro-architecture of bone. It shows both the mineralised and cellular components of bone, which provides vital information on bone turnover or bone formation and resorption. This has tremendous importance in a variety of clinical and research applications. It yields beautiful images
1
and allows for techniques such as fluorochrome assessment and histomorphometry
2
. Fluorochrome analysis is a technique where fluorescent dyes that bind to calcium are injected at a particular time point, which allows for quantification of the amount of mineralisation at that given time. Histomorphometry is a process of bone quantification at the microscopic level. Performing undecalcified bone histology is technically challenging, particularly with large size specimens. It requires variations in technique from those used in standard paraffin embedded histology. This video illustrates the process of producing good quality sections and demonstrates the technical difficulties and methods with which to overcome them. Specimen preparation, fixation and processing are achieved with a manner similar to other soft tissues, however due to the density and lower permeability of bone considerably longer fixation and processing times are required, often taking several weeks. Embedding is achieved using a supporting medium with similar or equal hardness and density to the bone such as methacrylate- based resins, but unlike paraffin infiltration and embedding, this is an irreversible step. Sectioning can be achieved by grinding which produces a thicker section, which is optimal for studies such as fluorochrome analysis. This is best achieved using a diamond blade on a macrotome. Alternatively, thinner sections can be produced for light microscopy and this is achieved using a sledge microtome with a very sharp blade. The sledge microtome provides the additional strength and stability required for large, hard blocks. Resin embedded sections can be stained with a variety of stains, which are demonstrated.
Medicine, Immunology, Issue 35, Bone, Histology, Undecalcified, Methylmethacrylate, Fluorochrome
1707
Programming Stem Cells for Therapeutic Angiogenesis Using Biodegradable Polymeric Nanoparticles
Institutions: Stanford University , Stanford University .
Controlled vascular growth is critical for successful tissue regeneration and wound healing, as well as for treating ischemic diseases such as stroke, heart attack or peripheral arterial diseases. Direct delivery of angiogenic growth factors has the potential to stimulate new blood vessel growth, but is often associated with limitations such as lack of targeting and short half-life
in vivo
. Gene therapy offers an alternative approach by delivering genes encoding angiogenic factors, but often requires using virus, and is limited by safety concerns. Here we describe a recently developed strategy for stimulating vascular growth by programming stem cells to overexpress angiogenic factors
in situ
using biodegradable polymeric nanoparticles. Specifically our strategy utilized stem cells as delivery vehicles by taking advantage of their ability to migrate toward ischemic tissues
in vivo
. Using the optimized polymeric vectors, adipose-derived stem cells were modified to overexpress an angiogenic gene encoding vascular endothelial growth factor (VEGF). We described the processes for polymer synthesis, nanoparticle formation, transfecting stem cells
in vitro
, as well as methods for validating the efficacy of VEGF-expressing stem cells for promoting angiogenesis in a murine hindlimb ischemia model.
Empty Value, Issue 79, Stem Cells, animal models, bioengineering (general), angiogenesis, biodegradable, non-viral, gene therapy
50736
Endothelial Cell Tube Formation Assay for the In Vitro Study of Angiogenesis
Institutions: American University, National Cancer Institute, NIH.
Angiogenesis is a vital process for normal tissue development and wound healing, but is also associated with a variety of pathological conditions. Using this protocol, angiogenesis may be measured
in vitro
in a fast, quantifiable manner. Primary or immortalized endothelial cells are mixed with conditioned media and plated on basement membrane matrix. The endothelial cells form capillary like structures in response to angiogenic signals found in conditioned media. The tube formation occurs quickly with endothelial cells beginning to align themselves within 1 hr and lumen-containing tubules beginning to appear within 2 hr. Tubes can be visualized using a phase contrast inverted microscope, or the cells can be treated with calcein AM prior to the assay and tubes visualized through fluorescence or confocal microscopy. The number of branch sites/nodes, loops/meshes, or number or length of tubes formed can be easily quantified as a measure of
in vitro
angiogenesis. In summary, this assay can be used to identify genes and pathways that are involved in the promotion or inhibition of angiogenesis in a rapid, reproducible, and quantitative manner.
Cancer Biology, Issue 91, Angiogenesis, tube formation, fibroblast, endothelial cell, matrix, 3B-11, basement membrane extract, tubulogenesis
51312
Monitoring Functionality and Morphology of Vasculature Recruited by Factors Secreted by Fast-growing Tumor-generating Cells
Institutions: Tel Aviv University.

The subcutaneous matrigel plug assay in mice is a method of choice for the
in vivo
evaluation of pro- and anti-angiogenic factors. In this method, desired factors are introduced into cold-liquid ECM-mimic gel which, after subcutaneous injection, solidifies to form an environment mimicking the cancer milieu. This matrix permits the penetration of host cells, such as endothelial cells, and therefore, the formation of vasculature. Herein we propose a new modified matrigel plug assay, which can be exploited to illustrate the angiogenic potential of a pool of factors secreted by cancer cells, as opposed to a specific factor (
e.g.,
bFGF and VEGF) or agent. The plug containing ECM-mimic gel is utilized to introduce the host (
i.e.,
mouse) with a pool of factors secreted to the C.M. of fast-growing tumor-generating glioblastoma cells. We have previously described an extensive comparison of the angiogenic potential of U-87 MG human glioblastoma and its dormant-derived clone, in this system model, showing induced angiogenesis in the U-87 MG parental cells. The C.M. is prepared by filtering collected media from confluent tissue culture plates of either cell line following 48 hr incubation. Hence, it contains only factors secreted by the cells, without the cells themselves. Described here is the combination of two imaging modalities, microbubbles contrast-enhanced ultrasound imaging and intravital fibered-confocal endomicroscopy, for an accurate, real-time characterization of the extent, morphology and functionality of newly-formed blood vessels within the plugs.
Cancer Biology, Issue 93, Matrigel plug, angiogenesis, microbubbles, ultrasound, fibered-confocal endomicroscopy, conditioned media.
51525
PLGA Nanoparticles Formed by Single- or Double-emulsion with Vitamin E-TPGS
Institutions: Barrow Neurological Institute.
Poly(lactic-co-glycolic acid) (PLGA) is a biocompatible member of the aliphatic polyester family of biodegradable polymers. PLGA has long been a popular choice for drug delivery applications, particularly since it is already FDA-approved for use in humans in the form of resorbable sutures. Hydrophobic and hydrophilic drugs are encapsulated in PLGA particles via single- or double-emulsion. Briefly, the drug is dissolved with polymer or emulsified with polymer in an organic phase that is then emulsified with the aqueous phase. After the solvent has evaporated, particles are washed and collected via centrifugation for lyophilization and long term storage. PLGA degrades slowly via hydrolysis in aqueous environments, and encapsulated agents are released over a period of weeks to months. Although PLGA is a material that possesses many advantages for drug delivery, reproducible formation of nanoparticles can be challenging; considerable variability is introduced by the use of different equipment, reagents batch, and precise method of emulsification. Here, we describe in great detail the formation and characterization of microparticles and nanoparticles formed by single- or double-emulsion using the emulsifying agent vitamin E-TPGS. Particle morphology and size are determined with scanning electron microscopy (SEM). We provide representative SEM images for nanoparticles produced with varying emulsifier concentration, as well as examples of imaging artifacts and failed emulsifications. This protocol can be readily adapted to use alternative emulsifiers (
e.g.
poly(vinyl alcohol), PVA) or solvents (
e.g.
 dichloromethane, DCM).
Chemistry, Issue 82, Nanoparticles, Microparticles, PLGA, TPGS, drug delivery, scanning electron microscopy, emulsion, polymers
51015
Derivation and Characterization of a Transgene-free Human Induced Pluripotent Stem Cell Line and Conversion into Defined Clinical-grade Conditions
Institutions: University of California, Los Angeles (UCLA), University of California, Los Angeles (UCLA).

Human induced pluripotent stem cells (hiPSCs) can be generated with lentiviral-based reprogramming methodologies. However, traces of potentially oncogenic genes remaining in actively transcribed regions of the genome, limit their potential for use in human therapeutic applications
1
. Additionally, non-human antigens derived from stem cell reprogramming or differentiation into therapeutically relevant derivatives preclude these hiPSCs from being used in a human clinical context
2
. In this video, we present a procedure for reprogramming and analyzing factor-free hiPSCs free of exogenous transgenes. These hiPSCs then can be analyzed for gene expression abnormalities in the specific intron containing the lentivirus. This analysis may be conducted using sensitive quantitative polymerase chain reaction (PCR), which has an advantage over less sensitive techniques previously used to detect gene expression differences
3
. Full conversion into clinical-grade good manufacturing practice (GMP) conditions, allows human clinical relevance. Our protocol offers another methodology—provided that current safe-harbor criteria will expand and include factor-free characterized hiPSC-based derivatives for human therapeutic applications—for deriving GMP-grade hiPSCs, which should eliminate any immunogenicity risk due to non-human antigens. This protocol is broadly applicable to lentiviral reprogrammed cells of any type and provides a reproducible method for converting reprogrammed cells into GMP-grade conditions.
Stem Cell Biology, Issue 93, Human induced pluripotent stem cells, STEMCCA, factor-free, GMP, xeno-free, quantitative PCR
52158
Long-term Intravital Immunofluorescence Imaging of Tissue Matrix Components with Epifluorescence and Two-photon Microscopy
Institutions: École Polytechnique Fédérale de Lausanne, Oregon Health & Science University.

Besides being a physical scaffold to maintain tissue morphology, the extracellular matrix (ECM) is actively involved in regulating cell and tissue function during development and organ homeostasis. It does so by acting via biochemical, biomechanical, and biophysical signaling pathways, such as through the release of bioactive ECM protein fragments, regulating tissue tension, and providing pathways for cell migration. The extracellular matrix of the tumor microenvironment undergoes substantial remodeling, characterized by the degradation, deposition and organization of fibrillar and non-fibrillar matrix proteins. Stromal stiffening of the tumor microenvironment can promote tumor growth and invasion, and cause remodeling of blood and lymphatic vessels. Live imaging of matrix proteins, however, to this point is limited to fibrillar collagens that can be detected by second harmonic generation using multi-photon microscopy, leaving the majority of matrix components largely invisible. Here we describe procedures for tumor inoculation in the thin dorsal ear skin, immunolabeling of extracellular matrix proteins and intravital imaging of the exposed tissue in live mice using epifluorescence and two-photon microscopy. Our intravital imaging method allows for the direct detection of both fibrillar and non-fibrillar matrix proteins in the context of a growing dermal tumor. We show examples of vessel remodeling caused by local matrix contraction. We also found that fibrillar matrix of the tumor detected with the second harmonic generation is spatially distinct from newly deposited matrix components such as tenascin C. We also showed long-term (12 hours) imaging of T-cell interaction with tumor cells and tumor cells migration along the collagen IV of basement membrane. Taken together, this method uniquely allows for the simultaneous detection of tumor cells, their physical microenvironment and the endogenous tissue immune response over time, which may provide important insights into the mechanisms underlying tumor progression and ultimate success or resistance to therapy.
Bioengineering, Issue 86, Intravital imaging, epifluorescence, two-photon imaging, Tumor matrix, Matrix remodeling
51388
A Mouse Model of the Cornea Pocket Assay for Angiogenesis Study
Institutions: National Eye Institute.

A normal cornea is clear of vascular tissues. However, blood vessels can be induced to grow and survive in the cornea when potent angiogenic factors are administered
1
. This uniqueness has made the cornea pocket assay one of the most used models for angiogenesis studies. The cornea composes multiple layers of cells. It is therefore possible to embed a pellet containing the angiogenic factor of interest in the cornea to investigate its angiogenic effect
2,3
. Here, we provide a step by step demonstration of how to (I) produce the angiogenic factor-containing pellet (II) embed the pellet into the cornea (III) analyze the angiogenesis induced by the angiogenic factor of interest. Since the basic fibroblast growth factor (bFGF) is known as one of the most potent angiogenic factors
4
, it is used here to induce angiogenesis in the cornea.
Medicine, Issue 54, mouse cornea pocket assay, angiogenesis
3077
The Corneal Micropocket Assay: A Model of Angiogenesis in the Mouse Eye
Institutions: Boston Children's Hospital, The Hebrew University of Jerusalem, Harvard Medical School.

The mouse corneal micropocket assay is a robust and quantitative
in vivo
assay for evaluating angiogenesis. By using standardized slow-release pellets containing specific growth factors that trigger blood vessel growth throughout the naturally avascular cornea, angiogenesis can be measured and quantified. In this assay the angiogenic response is generated over the course of several days, depending on the type and dose of growth factor used. The induction of neovascularization is commonly triggered by either basic fibroblast growth factor (bFGF) or vascular endothelial growth factor (VEGF). By combining these growth factors with sucralfate and hydron (poly-HEMA (poly(2-hydroxyethyl methacrylate))) and casting the mixture into pellets, they can be surgically implanted in the mouse eye. These uniform pellets slowly-release the growth factors over five or six days (bFGF or VEGF respectively) enabling sufficient angiogenic response required for vessel area quantification using a slit lamp. This assay can be used for different applications, including the evaluation of angiogenic modulator drugs or treatments as well as comparison between different genetic backgrounds affecting angiogenesis. A skilled investigator after practicing this assay can implant a pellet in less than 5 min per eye.
Neuroscience, Issue 90, Angiogensis, neovasculatization, in vivo assay, model, fibroblast growth factor, vascular endothelial growth factor
51375
Polymalic Acid-based Nano Biopolymers for Targeting of Multiple Tumor Markers: An Opportunity for Personalized Medicine?
Institutions: Cedars-Sinai Medical Center.
Tumors with similar grade and morphology often respond differently to the same treatment because of variations in molecular profiling. To account for this diversity, personalized medicine is developed for silencing malignancy associated genes. Nano drugs fit these needs by targeting tumor and delivering antisense oligonucleotides for silencing of genes. As drugs for the treatment are often administered repeatedly, absence of toxicity and negligible immune response are desirable. In the example presented here, a nano medicine is synthesized from the biodegradable, non-toxic and non-immunogenic platform polymalic acid by controlled chemical ligation of antisense oligonucleotides and tumor targeting molecules. The synthesis and treatment is exemplified for human Her2-positive breast cancer using an experimental mouse model. The case can be translated towards synthesis and treatment of other tumors.
Chemistry, Issue 88, Cancer treatment, personalized medicine, polymalic acid, nanodrug, biopolymer, targeting, host compatibility, biodegradability
50668
A Novel High-resolution In vivo Imaging Technique to Study the Dynamic Response of Intracranial Structures to Tumor Growth and Therapeutics
Institutions: Hospital for Sick Children, Toronto Medical Discovery Tower, Princess Margaret Hospital, Toronto Western Hospital.

We have successfully integrated previously established Intracranial window (ICW) technology
1-4
with intravital 2-photon confocal microscopy to develop a novel platform that allows for direct long-term visualization of tissue structure changes intracranially. Imaging at a single cell resolution in a real-time fashion provides supplementary dynamic information beyond that provided by standard end-point histological analysis, which looks solely at 'snap-shot' cross sections of tissue. Establishing this intravital imaging technique in fluorescent chimeric mice, we are able to image four fluorescent channels simultaneously. By incorporating fluorescently labeled cells, such as GFP+ bone marrow, it is possible to track the fate of these cells studying their long-term migration, integration and differentiation within tissue. Further integration of a secondary reporter cell, such as an mCherry glioma tumor line, allows for characterization of cell:cell interactions. Structural changes in the tissue microenvironment can be highlighted through the addition of intra-vital dyes and antibodies, for example CD31 tagged antibodies and Dextran molecules. Moreover, we describe the combination of our ICW imaging model with a small animal micro-irradiator that provides stereotactic irradiation, creating a platform through which the dynamic tissue changes that occur following the administration of ionizing irradiation can be assessed. Current limitations of our model include penetrance of the microscope, which is limited to a depth of up to 900 μm from the sub cortical surface, limiting imaging to the dorsal axis of the brain. The presence of the skull bone makes the ICW a more challenging technical procedure, compared to the more established and utilized chamber models currently used to study mammary tissue and fat pads
5-7
. In addition, the ICW provides many challenges when optimizing the imaging.
Cancer Biology, Issue 76, Medicine, Biomedical Engineering, Cellular Biology, Molecular Biology, Genetics, Neuroscience, Neurobiology, Biophysics, Anatomy, Physiology, Surgery, Intracranial Window, In vivo imaging, Stereotactic radiation, Bone Marrow Derived Cells, confocal microscopy, two-photon microscopy, drug-cell interactions, drug kinetics, brain, imaging, tumors, animal model
50363
Models and Methods to Evaluate Transport of Drug Delivery Systems Across Cellular Barriers
Institutions: University of Maryland, University of Maryland.

Sub-micrometer carriers (nanocarriers; NCs) enhance efficacy of drugs by improving solubility, stability, circulation time, targeting, and release. Additionally, traversing cellular barriers in the body is crucial for both oral delivery of therapeutic NCs into the circulation and transport from the blood into tissues, where intervention is needed. NC transport across cellular barriers is achieved by: (i) the paracellular route, via transient disruption of the junctions that interlock adjacent cells, or (ii) the transcellular route, where materials are internalized by endocytosis, transported across the cell body, and secreted at the opposite cell surface (transyctosis). Delivery across cellular barriers can be facilitated by coupling therapeutics or their carriers with targeting agents that bind specifically to cell-surface markers involved in transport. Here, we provide methods to measure the extent and mechanism of NC transport across a model cell barrier, which consists of a monolayer of gastrointestinal (GI) epithelial cells grown on a porous membrane located in a transwell insert. Formation of a permeability barrier is confirmed by measuring transepithelial electrical resistance (TEER), transepithelial transport of a control substance, and immunostaining of tight junctions. As an example, ~200 nm polymer NCs are used, which carry a therapeutic cargo and are coated with an antibody that targets a cell-surface determinant. The antibody or therapeutic cargo is labeled with
125
I for radioisotope tracing and labeled NCs are added to the upper chamber over the cell monolayer for varying periods of time. NCs associated to the cells and/or transported to the underlying chamber can be detected. Measurement of free
125
I allows subtraction of the degraded fraction. The paracellular route is assessed by determining potential changes caused by NC transport to the barrier parameters described above. Transcellular transport is determined by addressing the effect of modulating endocytosis and transcytosis pathways.
Bioengineering, Issue 80, Antigens, Enzymes, Biological Therapy, bioengineering (general), Pharmaceutical Preparations, Macromolecular Substances, Therapeutics, Digestive System and Oral Physiological Phenomena, Biological Phenomena, Cell Physiological Phenomena, drug delivery systems, targeted nanocarriers, transcellular transport, epithelial cells, tight junctions, transepithelial electrical resistance, endocytosis, transcytosis, radioisotope tracing, immunostaining
50638
Microwave-assisted Functionalization of Poly(ethylene glycol) and On-resin Peptides for Use in Chain Polymerizations and Hydrogel Formation
Institutions: University of Rochester, University of Rochester, University of Rochester Medical Center.

One of the main benefits to using poly(ethylene glycol) (PEG) macromers in hydrogel formation is synthetic versatility. The ability to draw from a large variety of PEG molecular weights and configurations (arm number, arm length, and branching pattern) affords researchers tight control over resulting hydrogel structures and properties, including Young's modulus and mesh size. This video will illustrate a rapid, efficient, solvent-free, microwave-assisted method to methacrylate PEG precursors into poly(ethylene glycol) dimethacrylate (PEGDM). This synthetic method provides much-needed starting materials for applications in drug delivery and regenerative medicine. The demonstrated method is superior to traditional methacrylation methods as it is significantly faster and simpler, as well as more economical and environmentally friendly, using smaller amounts of reagents and solvents. We will also demonstrate an adaptation of this technique for on-resin methacrylamide functionalization of peptides. This on-resin method allows the N-terminus of peptides to be functionalized with methacrylamide groups prior to deprotection and cleavage from resin. This allows for selective addition of methacrylamide groups to the N-termini of the peptides while amino acids with reactive side groups (
e.g.
 primary amine of lysine, primary alcohol of serine, secondary alcohols of threonine, and phenol of tyrosine) remain protected, preventing functionalization at multiple sites. This article will detail common analytical methods (proton Nuclear Magnetic Resonance spectroscopy (
;
H-NMR) and Matrix Assisted Laser Desorption Ionization Time of Flight mass spectrometry (MALDI-ToF)) to assess the efficiency of the functionalizations. Common pitfalls and suggested troubleshooting methods will be addressed, as will modifications of the technique which can be used to further tune macromer functionality and resulting hydrogel physical and chemical properties. Use of synthesized products for the formation of hydrogels for drug delivery and cell-material interaction studies will be demonstrated, with particular attention paid to modifying hydrogel composition to affect mesh size, controlling hydrogel stiffness and drug release.
Chemistry, Issue 80, Poly(ethylene glycol), peptides, polymerization, polymers, methacrylation, peptide functionalization, 1H-NMR, MALDI-ToF, hydrogels, macromer synthesis
50890
Protein WISDOM: A Workbench for In silico De novo Design of BioMolecules
Institutions: Princeton University.

The aim of
de novo
protein design is to find the amino acid sequences that will fold into a desired 3-dimensional structure with improvements in specific properties, such as binding affinity, agonist or antagonist behavior, or stability, relative to the native sequence. Protein design lies at the center of current advances drug design and discovery. Not only does protein design provide predictions for potentially useful drug targets, but it also enhances our understanding of the protein folding process and protein-protein interactions. Experimental methods such as directed evolution have shown success in protein design. However, such methods are restricted by the limited sequence space that can be searched tractably. In contrast, computational design strategies allow for the screening of a much larger set of sequences covering a wide variety of properties and functionality. We have developed a range of computational
de novo
protein design methods capable of tackling several important areas of protein design. These include the design of monomeric proteins for increased stability and complexes for increased binding affinity. To disseminate these methods for broader use we present Protein WISDOM (https://www.proteinwisdom.org), a tool that provides automated methods for a variety of protein design problems. Structural templates are submitted to initialize the design process. The first stage of design is an optimization sequence selection stage that aims at improving stability through minimization of potential energy in the sequence space. Selected sequences are then run through a fold specificity stage and a binding affinity stage. A rank-ordered list of the sequences for each step of the process, along with relevant designed structures, provides the user with a comprehensive quantitative assessment of the design. Here we provide the details of each design method, as well as several notable experimental successes attained through the use of the methods.
Genetics, Issue 77, Molecular Biology, Bioengineering, Biochemistry, Biomedical Engineering, Chemical Engineering, Computational Biology, Genomics, Proteomics, Protein, Protein Binding, Computational Biology, Drug Design, optimization (mathematics), Amino Acids, Peptides, and Proteins, De novo protein and peptide design, Drug design, In silico sequence selection, Optimization, Fold specificity, Binding affinity, sequencing
50476
Pre-clinical Evaluation of Tyrosine Kinase Inhibitors for Treatment of Acute Leukemia
Institutions: University of Colorado Anschutz Medical Campus, University Hospital of Essen.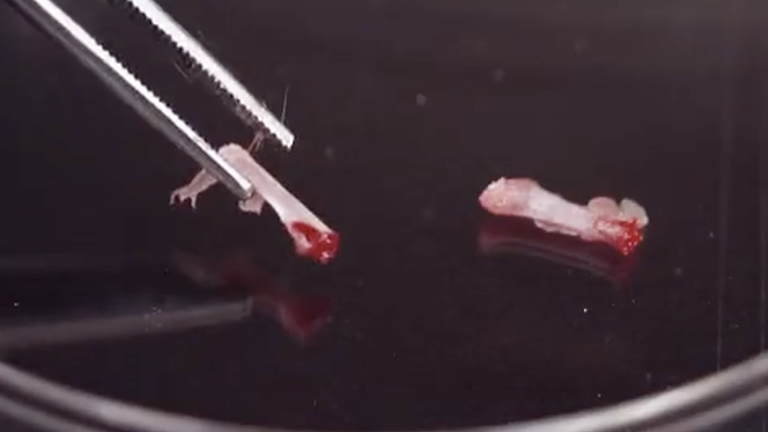 Receptor tyrosine kinases have been implicated in the development and progression of many cancers, including both leukemia and solid tumors, and are attractive druggable therapeutic targets. Here we describe an efficient four-step strategy for pre-clinical evaluation of tyrosine kinase inhibitors (TKIs) in the treatment of acute leukemia. Initially, western blot analysis is used to confirm target inhibition in cultured leukemia cells. Functional activity is then evaluated using clonogenic assays in methylcellulose or soft agar cultures. Experimental compounds that demonstrate activity in cell culture assays are evaluated
in vivo
using NOD-SCID-gamma (NSG) mice transplanted orthotopically with human leukemia cell lines. Initial
in vivo
pharmacodynamic studies evaluate target inhibition in leukemic blasts isolated from the bone marrow. This approach is used to determine the dose and schedule of administration required for effective target inhibition. Subsequent studies evaluate the efficacy of the TKIs
in vivo
using luciferase expressing leukemia cells, thereby allowing for non-invasive bioluminescent monitoring of leukemia burden and assessment of therapeutic response using an
in vivo
bioluminescence imaging system. This strategy has been effective for evaluation of TKIs
in vitro
and
in vivo
and can be applied for identification of molecularly-targeted agents with therapeutic potential or for direct comparison and prioritization of multiple compounds.
Medicine, Issue 79, Leukemia, Receptor Protein-Tyrosine Kinases, Molecular Targeted Therapy, Therapeutics, novel small molecule inhibitor, receptor tyrosine kinase, leukemia
50720
An Orthotopic Murine Model of Human Prostate Cancer Metastasis
Institutions: Northwestern University, Northwestern University, Northwestern University.
Our laboratory has developed a novel orthotopic implantation model of human prostate cancer (PCa). As PCa death is not due to the primary tumor, but rather the formation of distinct metastasis, the ability to effectively model this progression pre-clinically is of high value. In this model, cells are directly implanted into the ventral lobe of the prostate in Balb/c athymic mice, and allowed to progress for 4-6 weeks. At experiment termination, several distinct endpoints can be measured, such as size and molecular characterization of the primary tumor, the presence and quantification of circulating tumor cells in the blood and bone marrow, and formation of metastasis to the lung. In addition to a variety of endpoints, this model provides a picture of a cells ability to invade and escape the primary organ, enter and survive in the circulatory system, and implant and grow in a secondary site. This model has been used effectively to measure metastatic response to both changes in protein expression as well as to response to small molecule therapeutics, in a short turnaround time.
Medicine, Issue 79, Urogenital System, Male Urogenital Diseases, Surgical Procedures, Operative, Life Sciences (General), Prostate Cancer, Metastasis, Mouse Model, Drug Discovery, Molecular Biology
50873
A Novel in vivo Gene Transfer Technique and in vitro Cell Based Assays for the Study of Bone Loss in Musculoskeletal Disorders
Institutions: University of California, Davis, Shriners Hospitals for Children - Northern California, University of California, Davis.

Differentiation and activation of osteoclasts play a key role in the development of musculoskeletal diseases as these cells are primarily involved in bone resorption. Osteoclasts can be generated
in vitro
from monocyte/macrophage precursor cells in the presence of certain cytokines, which promote survival and differentiation. Here, both
in vivo
and
in vitro
techniques are demonstrated, which allow scientists to study different cytokine contributions towards osteoclast differentiation, signaling, and activation. The minicircle DNA delivery gene transfer system provides an alternative method to establish an osteoporosis-related model is particularly useful to study the efficacy of various pharmacological inhibitors
in vivo
. Similarly,
in vitro
culturing protocols for producing osteoclasts from human precursor cells in the presence of specific cytokines enables scientists to study osteoclastogenesis in human cells for translational applications. Combined, these techniques have the potential to accelerate drug discovery efforts for osteoclast-specific targeted therapeutics, which may benefit millions of osteoporosis and arthritis patients worldwide.
Medicine, Issue 88, osteoclast, arthritis, minicircle DNA, macrophages, cell culture, hydrodynamic delivery
51810
A Microplate Assay to Assess Chemical Effects on RBL-2H3 Mast Cell Degranulation: Effects of Triclosan without Use of an Organic Solvent
Institutions: University of Maine, Orono, University of Maine, Orono.

Mast cells play important roles in allergic disease and immune defense against parasites. Once activated (
e.g.
by an allergen), they degranulate, a process that results in the exocytosis of allergic mediators. Modulation of mast cell degranulation by drugs and toxicants may have positive or adverse effects on human health. Mast cell function has been dissected in detail with the use of rat basophilic leukemia mast cells (RBL-2H3), a widely accepted model of human mucosal mast cells
3-5
. Mast cell granule component and the allergic mediator β-hexosaminidase, which is released linearly in tandem with histamine from mast cells
6
, can easily and reliably be measured through reaction with a fluorogenic substrate, yielding measurable fluorescence intensity in a microplate assay that is amenable to high-throughput studies
1
. Originally published by Naal
et al.
1
, we have adapted this degranulation assay for the screening of drugs and toxicants and demonstrate its use here. Triclosan is a broad-spectrum antibacterial agent that is present in many consumer products and has been found to be a therapeutic aid in human allergic skin disease
7-11
, although the mechanism for this effect is unknown. Here we demonstrate an assay for the effect of triclosan on mast cell degranulation. We recently showed that triclosan strongly affects mast cell function
2
. In an effort to avoid use of an organic solvent, triclosan is dissolved directly into aqueous buffer with heat and stirring, and resultant concentration is confirmed using UV-Vis spectrophotometry (using ε
280
= 4,200 L/M/cm)
12
. This protocol has the potential to be used with a variety of chemicals to determine their effects on mast cell degranulation, and more broadly, their allergic potential.
Immunology, Issue 81, mast cell, basophil, degranulation, RBL-2H3, triclosan, irgasan, antibacterial, β-hexosaminidase, allergy, Asthma, toxicants, ionophore, antigen, fluorescence, microplate, UV-Vis
50671
Aortic Ring Assay
Institutions: Ben-Gurion University.

Angiogenesis, the sprouting of blood vessels from preexisting vasculature is associated with both natural and pathological processes. Various angiogenesis assays involve the study of individual endothelial cells in culture conditions (1). The aortic ring assay is an angiogenesis model that is based on organ culture. In this assay, angiogenic vessels grow from a segment of the aorta (modified from (2)). Briefly, mouse thoracic aorta is excised, the fat layer and adventitia are removed, and rings approximately 1 mm in length are prepared. Individual rings are then embedded in a small solid dome of basement matrix extract (BME), cast inside individual wells of a 48-well plate. Angiogenic factors and inhibitors of angiogenesis can be directly added to the rings, and a mixed co-culture of aortic rings and other cell types can be employed for the study of paracrine angiogenic effects. Sprouting is observed by inspection under a stereomicroscope over a period of 6-12 days. Due to the large variation caused by the irregularities in the aortic segments, experimentation in 6-plicates is strongly advised. Neovessel outgrowth is monitored throughout the experiment and imaged using phase microscopy, and supernatants are collected for measurement of relevant angiogenic and anti-angiogenic factors, cell death markers and nitrite.
Medicine, Issue 33, aortic rings, angiogenesis, blood vessels, aorta, mouse, vessel outgrowth
1564
Contrast Enhanced Vessel Imaging using MicroCT
Institutions: University of Texas Health Science Center at San Antonio , University of Texas Health Science Center at San Antonio , University of Texas Health Science Center at San Antonio , University of Texas Health Science Center at San Antonio .

Microscopic computed tomography (microCT) offers high-resolution volumetric imaging of the anatomy of living small animals. However, the contrast between different soft tissues and body fluids is inherently poor in micro-CT images
1
. Under these circumstances, visualization of blood vessels becomes a nearly impossible task. To overcome this and to improve the visualization of blood vessels exogenous contrast agents can be used. Herein, we present a methodology for visualizing the vascular network in a rodent model. By using a long-acting aqueous colloidal polydisperse iodinated blood-pool contrast agent, eXIA 160XL, we optimized image acquisition parameters and volume-rendering techniques for finding blood vessels in live animals. Our findings suggest that, to achieve a superior contrast between bone and soft tissue from vessel, multiple-frames (at least 5-8/ frames per view), and 360-720 views (for a full 360° rotation) acquisitions were mandatory. We have also demonstrated the use of a two-dimensional transfer function (where voxel color and opacity was assigned in proportion to CT value and gradient magnitude), in visualizing the anatomy and highlighting the structure of interest, the blood vessel network. This promising work lays a foundation for the qualitative and quantitative assessment of anti-angiogenesis preclinical studies using transgenic or xenograft tumor-bearing mice.
Medicine, Issue 47, vessel imaging, eXIA 160XL, microCT, advanced visualization, 2DTF
2377
Monitoring Tumor Metastases and Osteolytic Lesions with Bioluminescence and Micro CT Imaging
Institutions: Caliper Life Sciences.

Following intracardiac delivery of MDA-MB-231-luc-D3H2LN cells to Nu/Nu mice, systemic metastases developed in the injected animals. Bioluminescence imaging using IVIS Spectrum was employed to monitor the distribution and development of the tumor cells following the delivery procedure including DLIT reconstruction to measure the tumor signal and its location. Development of metastatic lesions to the bone tissues triggers osteolytic activity and lesions to tibia and femur were evaluated longitudinally using micro CT. Imaging was performed using a Quantum FX micro CT system with fast imaging and low X-ray dose. The low radiation dose allows multiple imaging sessions to be performed with a cumulative X-ray dosage far below LD50. A mouse imaging shuttle device was used to sequentially image the mice with both IVIS Spectrum and Quantum FX achieving accurate animal positioning in both the bioluminescence and CT images. The optical and CT data sets were co-registered in 3-dimentions using the Living Image 4.1 software. This multi-mode approach allows close monitoring of tumor growth and development simultaneously with osteolytic activity.
Medicine, Issue 50, osteolytic lesions, micro CT, tumor, bioluminescence, in vivo, imaging, IVIS, luciferase, low dose, co-registration, 3D reconstruction
2775
Christopher Hughes: An in vitro model for the Study of Angiogenesis (Interview)
Institutions: University of California, Irvine (UCI).

Christopher C.W. Hughes describes the utility of his culture system for studying angiogenesis in vitro. He explains the importance of fibroblasts that secrete a critical, yet unidentified, soluble factor that allow endothelial cells to form vessels in culture that branch, form proper lumens, and undergo anastamosis.
Cellular Biology, Issue 3, angiogenesis, fibrin, endothelial, HUVEC, umbilical, Translational Research
175