Genetic Study of Axon Regeneration with Cultured Adult Dorsal Root Ganglion Neurons
Published: 08-17-2012
ABSTRACT
It is well known that mature neurons in the central nervous system (CNS) cannot regenerate their axons after injuries due to diminished intrinsic ability to support axon growth and a hostile environment in the mature CNS1,2. In contrast, mature neurons in the peripheral nervous system (PNS) regenerate readily after injuries3. Adult dorsal root ganglion (DRG) neurons are well known to regenerate robustly after peripheral nerve injuries. Each DRG neuron grows one axon from the cell soma, which branches into two axonal branches: a peripheral branch innervating peripheral targets and a central branch extending into the spinal cord. Injury of the DRG peripheral axons results in substantial axon regeneration, whereas central axons in the spinal cord regenerate poorly after the injury. However, if the peripheral axonal injury occurs prior to the spinal cord injury (a process called the conditioning lesion), regeneration of central axons is greatly improved4. Moreover, the central axons of DRG neurons share the same hostile environment as descending corticospinal axons in the spinal cord. Together, it is hypothesized that the molecular mechanisms controlling axon regeneration of adult DRG neurons can be harnessed to enhance CNS axon regeneration. As a result, adult DRG neurons are now widely used as a model system to study regenerative axon growth5-7. Here we describe a method of adult DRG neuron culture that can be used for genetic study of axon regeneration in vitro. In this model adult DRG neurons are genetically manipulated via electroporation-mediated gene transfection6,8. By transfecting neurons with DNA plasmid or si/shRNA, this approach enables both gain- and loss-of-function experiments to investigate the role of any gene-of-interest in axon growth from adult DRG neurons. When neurons are transfected with si/shRNA, the targeted endogenous protein is usually depleted after 3-4 days in culture, during which time robust axon growth has already occurred, making the loss-of-function studies less effective. To solve this problem, the method described here includes a re-suspension and re-plating step after transfection, which allows axons to re-grow from neurons in the absence of the targeted protein. Finally, we provide an example of using this in vitro model to study the role of an axon regeneration-associated gene, c-Jun, in mediating axon growth from adult DRG neurons9.
22 Related JoVE Articles!
Analysis of Schwann-astrocyte Interactions Using In Vitro Assays
Institutions: University of Cambridge.

Schwann cells are one of the commonly used cells in repair strategies following spinal cord injuries. Schwann cells are capable of supporting axonal regeneration and sprouting by secreting growth factors
1,2
and providing growth promoting adhesion molecules
3
and extracellular matrix molecules
4
. In addition they myelinate the demyelinated axons at the site of injury
5
. However following transplantation, Schwann cells do not migrate from the site of implant and do not intermingle with the host astrocytes
6,7
. This results in formation of a sharp boundary between the Schwann cells and astrocytes, creating an obstacle for growing axons trying to exit the graft back into the host tissue proximally and distally. Astrocytes in contact with Schwann cells also undergo hypertrophy and up-regulate the inhibitory molecules
8-13
.
In vitro
assays have been used to model Schwann cell-astrocyte interactions and have been important in understanding the mechanism underlying the cellular behaviour. These
in vitro
assays include boundary assay, where a co-culture is made using two different cells with each cell type occupying different territories with only a small gap separating the two cell fronts. As the cells divide and migrate, the two cellular fronts get closer to each other and finally collide. This allows the behaviour of the two cellular populations to be analyzed at the boundary. Another variation of the same technique is to mix the two cellular populations in culture and over time the two cell types segregate with Schwann cells clumped together as islands in between astrocytes together creating multiple Schwann-astrocyte boundaries. The second assay used in studying the interaction of two cell types is the migration assay where cellular movement can be tracked on the surface of the other cell type monolayer
14,15
. This assay is commonly known as inverted coverslip assay. Schwann cells are cultured on small glass fragments and they are inverted face down onto the surface of astrocyte monolayers and migration is assessed from the edge of coverslip. Both assays have been instrumental in studying the underlying mechanisms involved in the cellular exclusion and boundary formation. Some of the molecules identified using these techniques include N-Cadherins 15, Chondroitin Sulphate proteoglycans(CSPGs)
16,17
, FGF/Heparin
18
, Eph/Ephrins
19
. This article intends to describe boundary assay and migration assay in stepwise fashion and elucidate the possible technical problems that might occur.
Cellular Biology, Issue 47, Schwann cell, astrocyte, boundary, migration, repulsion
2214
Chromatin Immunoprecipitation from Dorsal Root Ganglia Tissue following Axonal Injury
Institutions: University of Tuebingen , University of Tuebingen .

Axons in the central nervous system (CNS) do not regenerate while those in the peripheral nervous system (PNS) do regenerate to a limited extent after injury (Teng
et al.
, 2006). It is recognized that transcriptional programs essential for neurite and axonal outgrowth are reactivated upon injury in the PNS (Makwana
et al.
, 2005). However the tools available to analyze neuronal gene regulation
in vivo
are limited and often challenging. The dorsal root ganglia (DRG) offer an excellent injury model system because both the CNS and PNS are innervated by a bifurcated axon originating from the same soma. The ganglia represent a discrete collection of cell bodies where all transcriptional events occur, and thus provide a clearly defined region of transcriptional activity that can be easily and reproducibly removed from the animal. Injury of nerve fibers in the PNS (e.g. sciatic nerve), where axonal regeneration does occur, should reveal a set of transcriptional programs that are distinct from those responding to a similar injury in the CNS, where regeneration does not take place (e.g. spinal cord). Sites for transcription factor binding, histone and DNA modification resulting from injury to either PNS or CNS can be characterized using chromatin immunoprecipitation (ChIP). Here, we describe a ChIP protocol using fixed mouse DRG tissue following axonal injury. This powerful combination provides a means for characterizing the pro-regeneration chromatin environment necessary for promoting axonal regeneration.
Neuroscience, Issue 53, Chromatin immunoprecipitation, dorsal root ganglia, transcription factor, epigenetic, axonal regeneration
2803
Methods for Experimental Manipulations after Optic Nerve Transection in the Mammalian CNS
Institutions: University of Toronto.

Retinal ganglion cells (RGCs) are CNS neurons that output visual information from the retina to the brain, via the optic nerve. The optic nerve can be accessed within the orbit of the eye and completely transected (axotomized), cutting the axons of the entire RGC population. Optic nerve transection is a reproducible model of apoptotic neuronal cell death in the adult CNS
1-4
. This model is particularly attractive because the vitreous chamber of the eye acts as a capsule for drug delivery to the retina, permitting experimental manipulations via intraocular injections. The diffusion of chemicals through the vitreous fluid ensures that they act upon the entire RGC population. Viral vectors, plasmids or short interfering RNAs (siRNAs) can also be delivered to the vitreous chamber in order to infect or transfect retinal cells
5-12
. The high tropism of Adeno-Associated Virus (AAV) vectors is beneficial to target RGCs, with an infection rate approaching 90% of cells near the injection site
6, 7, 13-15
. Moreover, RGCs can be selectively transfected by applying siRNAs, plasmids, or viral vectors to the cut end of the optic nerve
16-19
or injecting vectors into their target the superior colliculus
10
. This allows researchers to study apoptotic mechanisms in the injured neuronal population without confounding effects on other bystander neurons or surrounding glia. RGC apoptosis has a characteristic time-course whereby cell death is delayed 3-4 days postaxotomy, after which the cells rapidly degenerate. This provides a window for experimental manipulations directed against pathways involved in apoptosis. Manipulations that directly target RGCs from the transected optic nerve stump are performed at the time of axotomy, immediately after cutting the nerve. In contrast, when substances are delivered via an intraocular route, they can be injected prior to surgery or within the first 3 days after surgery, preceding the initiation of apoptosis in axotomized RGCs. In the present article, we demonstrate several methods for experimental manipulations after optic nerve transection.
Neuroscience, Issue 51, Central Nervous System, Retinal Ganglion Cell, Axotomy, Optic Nerve Transection, Intraocular Injection, Nerve Stump Transfection, Viral Vector, Short Interfering RNA
2261
Preparation and Maintenance of Dorsal Root Ganglia Neurons in Compartmented Cultures
Institutions: Dana Farber Cancer Institute, Harvard Medical School.

Neurons extend axonal processes that are far removed from the cell body to innervate target tissues, where target-derived growth factors are required for neuronal survival and function. Neurotrophins are specifically required to maintain the survival and differentiation of innervating sensory neurons but the question of how these target-derived neurotrophins communicate to the cell body of innervating neurons has been an area of active research for over 30 years. The most commonly accepted model of how neurotrophin signals reach the cell body proposes that signaling endosomes carry this signal retrogradely along the axon. In order to study retrograde transport, a culture system was originally devised by Robert Campenot, in which cell bodies are isolated from their axons. The technique of preparing these compartmented chambers for culturing sensory neurons recapitulates the selective stimulation of neuron terminals that occurs in vivo following release of target-derived neurotrophins. Retrograde signaling events that require long-range microtubule dependent retrograde transport have important implications for the treatment of neurodegenerative disorders.
Neuroscience, Issue 20, campenot cultures, cell culture, dorsal root ganglia (DRG) neurons, neuronal culture
951
Live Imaging of Dorsal Root Axons after Rhizotomy
Institutions: Shriners Hospitals Pediatric Research Center and Department of Anatomy and Cell Biology, Department of Veterans Affairs Hospital, Drexel University College of Medicine, Temple University School of Medicine.
The primary sensory axons injured by spinal root injuries fail to regenerate into the spinal cord, leading to chronic pain and permanent sensory loss. Regeneration of dorsal root (DR) axons into spinal cord is prevented at the dorsal root entry zone (DREZ), the interface between the CNS and PNS. Our understanding of the molecular and cellular events that prevent regeneration at DREZ is incomplete, in part because complex changes associated with nerve injury have been deduced from postmortem analyses. Dynamic cellular processes, such as axon regeneration, are best studied with techniques that capture real-time events with multiple observations of each living animal. Our ability to monitor neurons serially
in vivo
has increased dramatically owing to revolutionary innovations in optics and mouse transgenics. Several lines of thy1-GFP transgenic mice, in which subsets of neurons are genetically labeled in distinct fluorescent colors, permit individual neurons to be imaged
in vivo
1
. These mice have been used extensively for
in vivo
imaging of muscle
2-4
and brain
5-7
, and have provided novel insights into physiological mechanisms that static analyses could not have resolved. Imaging studies of neurons in living spinal cord have only recently begun. Lichtman and his colleagues first demonstrated their feasibility by tracking injured dorsal column (DC) axons with wide-field microscopy
8,9
. Multi-photon
in vivo
imaging of deeply positioned DC axons, microglia and blood vessels has also been accomplished
10
. Over the last few years, we have pioneered in applying
in vivo
imaging to monitor regeneration of DR axons using wide-field microscopy and H line of thy1-YFP mice. These studies have led us to a novel hypothesis about why DR axons are prevented from regenerating within the spinal cord
11
. In H line of thy1-YFP mice, distinct YFP+ axons are superficially positioned, which allows several axons to be monitored simultaneously. We have learned that DR axons arriving at DREZ are better imaged in lumbar than in cervical spinal cord. In the present report we describe several strategies that we have found useful to assure successful long-term and repeated imaging of regenerating DR axons. These include methods that eliminate repeated intubation and respiratory interruption, minimize surgery-associated stress and scar formation, and acquire stable images at high resolution without phototoxicity.
Neuroscience, Issue 55, in vivo imaging, dorsal root injury, wide field fluorescence microscope, laminectomy, spinal cord, Green fluorescence protein, transgenic mice, dorsal root ganglion, spinal root injury
3126
Transplantation of Olfactory Ensheathing Cells to Evaluate Functional Recovery after Peripheral Nerve Injury
Institutions: University of Rouen, Karolinska Institutet, Rouen University Hospital, Amiens University Hospital.
Olfactory ensheathing cells (OECs) are neural crest cells which allow growth and regrowth of the primary olfactory neurons. Indeed, the primary olfactory system is characterized by its ability to give rise to new neurons even in adult animals. This particular ability is partly due to the presence of OECs which create a favorable microenvironment for neurogenesis. This property of OECs has been used for cellular transplantation such as in spinal cord injury models. Although the peripheral nervous system has a greater capacity to regenerate after nerve injury than the central nervous system, complete sections induce misrouting during axonal regrowth in particular after facial of laryngeal nerve transection. Specifically, full sectioning of the recurrent laryngeal nerve (RLN) induces aberrant axonal regrowth resulting in synkinesis of the vocal cords. In this specific model, we showed that OECs transplantation efficiently increases axonal regrowth. OECs are constituted of several subpopulations present in both the olfactory mucosa (OM-OECs) and the olfactory bulbs (OB-OECs). We present here a model of cellular transplantation based on the use of these different subpopulations of OECs in a RLN injury model. Using this paradigm, primary cultures of OB-OECs and OM-OECs were transplanted in Matrigel after section and anastomosis of the RLN. Two months after surgery, we evaluated transplanted animals by complementary analyses based on videolaryngoscopy, electromyography (EMG), and histological studies. First, videolaryngoscopy allowed us to evaluate laryngeal functions, in particular muscular cocontractions phenomena. Then, EMG analyses demonstrated richness and synchronization of muscular activities. Finally, histological studies based on toluidine blue staining allowed the quantification of the number and profile of myelinated fibers. All together, we describe here how to isolate, culture, identify and transplant OECs from OM and OB after RLN section-anastomosis and how to evaluate and analyze the efficiency of these transplanted cells on axonal regrowth and laryngeal functions.
Neuroscience, Issue 84, olfactory ensheathing cells, spinal cord injury, transplantation, larynx, recurrent laryngeal nerve, peripheral nerve injury, vocal cords
50590
Pre-clinical Evaluation of Tyrosine Kinase Inhibitors for Treatment of Acute Leukemia
Institutions: University of Colorado Anschutz Medical Campus, University Hospital of Essen.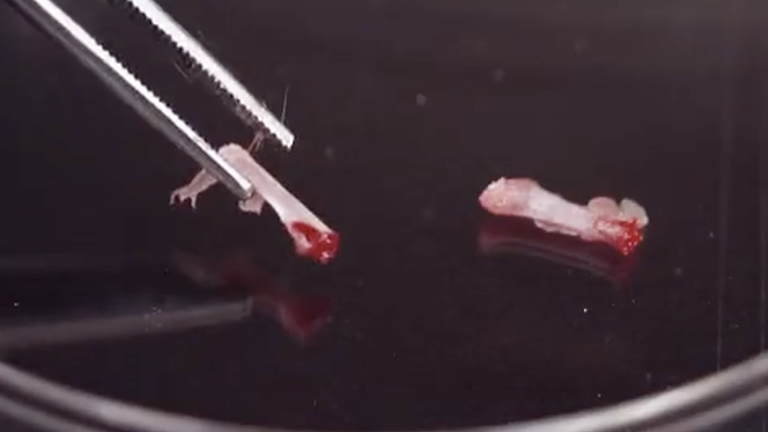 Receptor tyrosine kinases have been implicated in the development and progression of many cancers, including both leukemia and solid tumors, and are attractive druggable therapeutic targets. Here we describe an efficient four-step strategy for pre-clinical evaluation of tyrosine kinase inhibitors (TKIs) in the treatment of acute leukemia. Initially, western blot analysis is used to confirm target inhibition in cultured leukemia cells. Functional activity is then evaluated using clonogenic assays in methylcellulose or soft agar cultures. Experimental compounds that demonstrate activity in cell culture assays are evaluated
in vivo
using NOD-SCID-gamma (NSG) mice transplanted orthotopically with human leukemia cell lines. Initial
in vivo
pharmacodynamic studies evaluate target inhibition in leukemic blasts isolated from the bone marrow. This approach is used to determine the dose and schedule of administration required for effective target inhibition. Subsequent studies evaluate the efficacy of the TKIs
in vivo
using luciferase expressing leukemia cells, thereby allowing for non-invasive bioluminescent monitoring of leukemia burden and assessment of therapeutic response using an
in vivo
bioluminescence imaging system. This strategy has been effective for evaluation of TKIs
in vitro
and
in vivo
and can be applied for identification of molecularly-targeted agents with therapeutic potential or for direct comparison and prioritization of multiple compounds.
Medicine, Issue 79, Leukemia, Receptor Protein-Tyrosine Kinases, Molecular Targeted Therapy, Therapeutics, novel small molecule inhibitor, receptor tyrosine kinase, leukemia
50720
Inducing Plasticity of Astrocytic Receptors by Manipulation of Neuronal Firing Rates
Institutions: University of California Riverside, University of California Riverside, University of California Riverside.

Close to two decades of research has established that astrocytes
in situ
and
in vivo
express numerous G protein-coupled receptors (GPCRs) that can be stimulated by neuronally-released transmitter. However, the ability of astrocytic receptors to exhibit plasticity in response to changes in neuronal activity has received little attention. Here we describe a model system that can be used to globally scale up or down astrocytic group I metabotropic glutamate receptors (mGluRs) in acute brain slices. Included are methods on how to prepare parasagittal hippocampal slices, construct chambers suitable for long-term slice incubation, bidirectionally manipulate neuronal action potential frequency, load astrocytes and astrocyte processes with fluorescent Ca
2+
indicator, and measure changes in astrocytic Gq GPCR activity by recording spontaneous and evoked astrocyte Ca
2+
events using confocal microscopy. In essence, a "calcium roadmap" is provided for how to measure plasticity of astrocytic Gq GPCRs. Applications of the technique for study of astrocytes are discussed. Having an understanding of how astrocytic receptor signaling is affected by changes in neuronal activity has important implications for both normal synaptic function as well as processes underlying neurological disorders and neurodegenerative disease.
Neuroscience, Issue 85, astrocyte, plasticity, mGluRs, neuronal Firing, electrophysiology, Gq GPCRs, Bolus-loading, calcium, microdomains, acute slices, Hippocampus, mouse
51458
Study Glial Cell Heterogeneity Influence on Axon Growth Using a New Coculture Method
Institutions: Cedars Sinai Medical Center, UCLA, Fourth Military Medical University, David Geffen School of Medicine, UCLA, Fourth Military Medical Univeristy.

In the central nervous system of all mammals, severed axons after injury are unable to regenerate to their original targets and functional recovery is very poor
1
. The failure of axon regeneration is a combined result of several factors including the hostile glial cell environment, inhibitory myelin related molecules and decreased intrinsic neuron regenerative capacity
2
. Astrocytes are the most predominant glial cell type in central nervous system and play important role in axon functions under physiology and pathology conditions
3
. Contrast to the homologous oligodendrocytes, astrocytes are a heterogeneous cell population composed by different astrocyte subpopulations with diverse morphologies and gene expression
4
. The functional significance of this heterogeneity, such as their influences on axon growth, is largely unknown. To study the glial cell, especially the function of astrocyte heterogeneity in neuron behavior, we established a new method by co-culturing high purified dorsal root ganglia neurons with glial cells obtained from the rat cortex. By this technique, we were able to directly compare neuron adhesion and axon growth on different astrocytes subpopulations under the same condition. In this report, we give the detailed protocol of this method for astrocytes isolation and culture, dorsal root ganglia neurons isolation and purification, and the co-culture of DRG neurons with astrocytes. This method could also be extended to other brain regions to study cellular or regional specific interaction between neurons and glial cells.
Neuroscience, Issue 43, Dorsal root ganglia, glial cell, heterogeneity, co-culture, regeneration, axon growth
2111
Systemic Injection of Neural Stem/Progenitor Cells in Mice with Chronic EAE
Institutions: University of Cambridge, UK, University of Cambridge, UK.

Neural stem/precursor cells (NPCs) are a promising stem cell source for transplantation approaches aiming at brain repair or restoration in regenerative neurology. This directive has arisen from the extensive evidence that brain repair is achieved after focal or systemic NPC transplantation in several preclinical models of neurological diseases. These experimental data have identified the cell delivery route as one of the main hurdles of restorative stem cell therapies for brain diseases that requires urgent assessment. Intraparenchymal stem cell grafting represents a logical approach to those pathologies characterized by isolated and accessible brain lesions such as spinal cord injuries and Parkinson's disease. Unfortunately, this principle is poorly applicable to conditions characterized by a multifocal, inflammatory and disseminated (both in time and space) nature, including multiple sclerosis (MS). As such, brain targeting by systemic NPC delivery has become a low invasive and therapeutically efficacious protocol to deliver cells to the brain and spinal cord of rodents and nonhuman primates affected by experimental chronic inflammatory damage of the central nervous system (CNS). This alternative method of cell delivery relies on the NPC pathotropism, specifically their innate capacity to (i) sense the environment
via
functional cell adhesion molecules and inflammatory cytokine and chemokine receptors; (ii) cross the leaking anatomical barriers after intravenous (
i.v
.) or intracerebroventricular (
i.c.v.
) injection; (iii) accumulate at the level of multiple perivascular site(s) of inflammatory brain and spinal cord damage; and (
i.v.
) exert remarkable tissue trophic and immune regulatory effects onto different host target cells
in vivo
. Here we describe the methods that we have developed for the
i.v
. and
i.c.v.
delivery of syngeneic NPCs in mice with experimental autoimmune encephalomyelitis (EAE), as model of chronic CNS inflammatory demyelination, and envisage the systemic stem cell delivery as a valuable technique for the selective targeting of the inflamed brain in regenerative neurology.
Immunology, Issue 86, Somatic neural stem/precursor cells, neurodegenerative disorders, regenerative medicine, multiple sclerosis, experimental autoimmune encephalomyelitis, systemic delivery, intravenous, intracerebroventricular
51154
Using Microfluidics Chips for Live Imaging and Study of Injury Responses in Drosophila Larvae
Institutions: University of Michigan, University of Michigan, University of Michigan, University of Michigan, University of Michigan.

Live imaging is an important technique for studying cell biological processes, however this can be challenging in live animals. The translucent cuticle of the
Drosophila
larva makes it an attractive model organism for live imaging studies. However, an important challenge for live imaging techniques is to noninvasively immobilize and position an animal on the microscope. This protocol presents a simple and easy to use method for immobilizing and imaging
Drosophila
larvae on a polydimethylsiloxane (PDMS) microfluidic device, which we call the 'larva chip'. The larva chip is comprised of a snug-fitting PDMS microchamber that is attached to a thin glass coverslip, which, upon application of a vacuum via a syringe, immobilizes the animal and brings ventral structures such as the nerve cord, segmental nerves, and body wall muscles, within close proximity to the coverslip. This allows for high-resolution imaging, and importantly, avoids the use of anesthetics and chemicals, which facilitates the study of a broad range of physiological processes. Since larvae recover easily from the immobilization, they can be readily subjected to multiple imaging sessions. This allows for longitudinal studies over time courses ranging from hours to days. This protocol describes step-by-step how to prepare the chip and how to utilize the chip for live imaging of neuronal events in 3
rd
instar larvae. These events include the rapid transport of organelles in axons, calcium responses to injury, and time-lapse studies of the trafficking of photo-convertible proteins over long distances and time scales. Another application of the chip is to study regenerative and degenerative responses to axonal injury, so the second part of this protocol describes a new and simple procedure for injuring axons within peripheral nerves by a segmental nerve crush.
Bioengineering, Issue 84, Drosophila melanogaster, Live Imaging, Microfluidics, axonal injury, axonal degeneration, calcium imaging, photoconversion, laser microsurgery
50998
An Ex Vivo Laser-induced Spinal Cord Injury Model to Assess Mechanisms of Axonal Degeneration in Real-time
Institutions: University of Louisville, University of Calgary.

Injured CNS axons fail to regenerate and often retract away from the injury site. Axons spared from the initial injury may later undergo secondary axonal degeneration. Lack of growth cone formation, regeneration, and loss of additional myelinated axonal projections within the spinal cord greatly limits neurological recovery following injury. To assess how central myelinated axons of the spinal cord respond to injury, we developed an
ex vivo
living spinal cord model utilizing transgenic mice that express yellow fluorescent protein in axons and a focal and highly reproducible laser-induced spinal cord injury to document the fate of axons and myelin (lipophilic fluorescent dye Nile Red) over time using two-photon excitation time-lapse microscopy. Dynamic processes such as acute axonal injury, axonal retraction, and myelin degeneration are best studied in real-time. However, the non-focal nature of contusion-based injuries and movement artifacts encountered during
in vivo
spinal cord imaging make differentiating primary and secondary axonal injury responses using high resolution microscopy challenging. The
ex vivo
spinal cord model described here mimics several aspects of clinically relevant contusion/compression-induced axonal pathologies including axonal swelling, spheroid formation, axonal transection, and peri-axonal swelling providing a useful model to study these dynamic processes in real-time. Major advantages of this model are excellent spatiotemporal resolution that allows differentiation between the primary insult that directly injures axons and secondary injury mechanisms; controlled infusion of reagents directly to the perfusate bathing the cord; precise alterations of the environmental milieu (
e.g.,
calcium, sodium ions, known contributors to axonal injury, but near impossible to manipulate
in vivo
); and murine models also offer an advantage as they provide an opportunity to visualize and manipulate genetically identified cell populations and subcellular structures. Here, we describe how to isolate and image the living spinal cord from mice to capture dynamics of acute axonal injury.
Neuroscience, Issue 93, spinal cord injury, axon, myelin, two-photon excitation microscopy, Nile Red, axonal degeneration, axonal dieback, axonal retraction
52173
Intravital Imaging of Axonal Interactions with Microglia and Macrophages in a Mouse Dorsal Column Crush Injury
Institutions: Case Western Reserve University, Case Western Reserve University, Case Western Reserve University.

Traumatic spinal cord injury causes an inflammatory reaction involving blood-derived macrophages and central nervous system (CNS)-resident microglia. Intra-vital two-photon microscopy enables the study of macrophages and microglia in the spinal cord lesion in the living animal. This can be performed in adult animals with a traumatic injury to the dorsal column. Here, we describe methods for distinguishing macrophages from microglia in the CNS using an irradiation bone marrow chimera to obtain animals in which only macrophages or microglia are labeled with a genetically encoded green fluorescent protein. We also describe a injury model that crushes the dorsal column of the spinal cord, thereby producing a simple, easily accessible, rectangular lesion that is easily visualized in an animal through a laminectomy. Furthermore, we will outline procedures to sequentially image the animals at the anatomical site of injury for the study of cellular interactions during the first few days to weeks after injury.
Cellular Biology, Issue 93, Intravital, spinal cord crush injury, chimera, microglia, macrophages, dorsal column crush, axonal dieback
52228
Inhibitory Synapse Formation in a Co-culture Model Incorporating GABAergic Medium Spiny Neurons and HEK293 Cells Stably Expressing GABAA Receptors
Institutions: University College London.

Inhibitory neurons act in the central nervous system to regulate the dynamics and spatio-temporal co-ordination of neuronal networks. GABA (γ-aminobutyric acid) is the predominant inhibitory neurotransmitter in the brain. It is released from the presynaptic terminals of inhibitory neurons within highly specialized intercellular junctions known as synapses, where it binds to GABA
A
receptors (GABA
A
Rs) present at the plasma membrane of the synapse-receiving, postsynaptic neurons. Activation of these GABA-gated ion channels leads to influx of chloride resulting in postsynaptic potential changes that decrease the probability that these neurons will generate action potentials. During development, diverse types of inhibitory neurons with distinct morphological, electrophysiological and neurochemical characteristics have the ability to recognize their target neurons and form synapses which incorporate specific GABA
A
Rs subtypes. This principle of selective innervation of neuronal targets raises the question as to how the appropriate synaptic partners identify each other. To elucidate the underlying molecular mechanisms, a novel
in vitro
co-culture model system was established, in which medium spiny GABAergic neurons, a highly homogenous population of neurons isolated from the embryonic striatum, were cultured with stably transfected HEK293 cell lines that express different GABA
A
R subtypes. Synapses form rapidly, efficiently and selectively in this system, and are easily accessible for quantification. Our results indicate that various GABA
A
R subtypes differ in their ability to promote synapse formation, suggesting that this reduced
in vitro
model system can be used to reproduce, at least in part, the
in vivo
conditions required for the recognition of the appropriate synaptic partners and formation of specific synapses. Here the protocols for culturing the medium spiny neurons and generating HEK293 cells lines expressing GABA
A
Rs are first described, followed by detailed instructions on how to combine these two cell types in co-culture and analyze the formation of synaptic contacts.
Neuroscience, Issue 93, Developmental neuroscience, synaptogenesis, synaptic inhibition, co-culture, stable cell lines, GABAergic, medium spiny neurons, HEK 293 cell line
52115
Setting-up an In Vitro Model of Rat Blood-brain Barrier (BBB): A Focus on BBB Impermeability and Receptor-mediated Transport
Institutions: VECT-HORUS SAS, CNRS, NICN UMR 7259.

The blood brain barrier (BBB) specifically regulates molecular and cellular flux between the blood and the nervous tissue. Our aim was to develop and characterize a highly reproducible rat syngeneic
in vitro
model of the BBB using co-cultures of primary rat brain endothelial cells (RBEC) and astrocytes to study receptors involved in transcytosis across the endothelial cell monolayer. Astrocytes were isolated by mechanical dissection following trypsin digestion and were frozen for later co-culture. RBEC were isolated from 5-week-old rat cortices. The brains were cleaned of meninges and white matter, and mechanically dissociated following enzymatic digestion. Thereafter, the tissue homogenate was centrifuged in bovine serum albumin to separate vessel fragments from nervous tissue. The vessel fragments underwent a second enzymatic digestion to free endothelial cells from their extracellular matrix. The remaining contaminating cells such as pericytes were further eliminated by plating the microvessel fragments in puromycin-containing medium. They were then passaged onto filters for co-culture with astrocytes grown on the bottom of the wells. RBEC expressed high levels of tight junction (TJ) proteins such as occludin, claudin-5 and ZO-1 with a typical localization at the cell borders. The transendothelial electrical resistance (TEER) of brain endothelial monolayers, indicating the tightness of TJs reached 300 ohm·cm
2
on average. The endothelial permeability coefficients (Pe) for lucifer yellow (LY) was highly reproducible with an average of 0.26 ± 0.11 x 10
-3
cm/min. Brain endothelial cells organized in monolayers expressed the efflux transporter P-glycoprotein (P-gp), showed a polarized transport of rhodamine 123, a ligand for P-gp, and showed specific transport of transferrin-Cy3 and DiILDL across the endothelial cell monolayer. In conclusion, we provide a protocol for setting up an
in vitro
BBB model that is highly reproducible due to the quality assurance methods, and that is suitable for research on BBB transporters and receptors.
Medicine, Issue 88, rat brain endothelial cells (RBEC), mouse, spinal cord, tight junction (TJ), receptor-mediated transport (RMT), low density lipoprotein (LDL), LDLR, transferrin, TfR, P-glycoprotein (P-gp), transendothelial electrical resistance (TEER),
51278
Lectin-based Isolation and Culture of Mouse Embryonic Motoneurons
Institutions: Ruhr-University Bochum, University of Wuerzburg.

Spinal motoneurons develop towards postmitotic stages through early embryonic nervous system development and subsequently grow out dendrites and axons. Neuroepithelial cells of the neural tube that express Nkx6.1 are the unique precursor cells for spinal motoneurons
1
. Though postmitotic motoneurons move towards their final position and organize themselves into columns along the spinal tract
2,3
. More than 90% of all these differentiated and positioned motoneurons express the transcription factors Islet 1/2. They innervate the muscles of the limbs as well as those of the body and the inner organs. Among others, motoneurons typically express the high affinity receptors for brain derived neurotrophic factor (BDNF) and Neurotrophin-3 (NT-3), the tropomyosin-related kinase B and C (TrkB, TrkC). They do not express the tropomyosin-related kinase A (TrkA)
4
. Beside the two high affinity receptors, motoneurons do express the low affinity neurotrophin receptor p75
NTR
. The p75
NTR
can bind all neurotrophins with similar but lower affinity to all neurotrophins than the high affinity receptors would bind the mature neurotrophins. Within the embryonic spinal cord, the p75
NTR
is exclusively expressed by the spinal motoneurons
5
. This has been used to develop motoneuron isolation techniques to purify the cells from the vast majority of surrounding cells
6
. Isolating motoneurons with the help of specific antibodies (panning) against the extracellular domains of p75
NTR
has turned out to be an expensive method as the amount of antibody used for a single experiment is high due to the size of the plate used for panning. A much more economical alternative is the use of lectin. Lectin has been shown to specifically bind to p75
NTR
as well
7
. The following method describes an alternative technique using wheat germ agglutinin for a preplating procedure instead of the p75
NTR
antibody. The lectin is an extremely inexpensive alternative to the p75
NTR
antibody and the purification grades using lectin are comparable to that of the p75
NTR
antibody. Motoneurons from the embryonic spinal cord can be isolated by this method, survive and grow out neurites.
Neuroscience, Issue 55, p75NTR, spinal cord, lectin, axon, dendrite
3200
In vivo Imaging of Optic Nerve Fiber Integrity by Contrast-Enhanced MRI in Mice
Institutions: Jena University Hospital, Fritz Lipmann Institute, Jena, Jena University Hospital.

The rodent visual system encompasses retinal ganglion cells and their axons that form the optic nerve to enter thalamic and midbrain centers, and postsynaptic projections to the visual cortex. Based on its distinct anatomical structure and convenient accessibility, it has become the favored structure for studies on neuronal survival, axonal regeneration, and synaptic plasticity. Recent advancements in MR imaging have enabled the
in vivo
visualization of the retino-tectal part of this projection using manganese mediated contrast enhancement (MEMRI). Here, we present a MEMRI protocol for illustration of the visual projection in mice, by which resolutions of (200 µm)
3
can be achieved using common 3 Tesla scanners. We demonstrate how intravitreal injection of a single dosage of 15 nmol MnCl
2
leads to a saturated enhancement of the intact projection within 24 hr. With exception of the retina, changes in signal intensity are independent of coincided visual stimulation or physiological aging. We further apply this technique to longitudinally monitor axonal degeneration in response to acute optic nerve injury, a paradigm by which Mn
2+
transport completely arrests at the lesion site. Conversely, active Mn
2+
transport is quantitatively proportionate to the viability, number, and electrical activity of axon fibers. For such an analysis, we exemplify Mn
2+
transport kinetics along the visual path in a transgenic mouse model (NF-κB
p50KO
) displaying spontaneous atrophy of sensory, including visual, projections. In these mice, MEMRI indicates reduced but not delayed Mn
2+
transport as compared to wild type mice, thus revealing signs of structural and/or functional impairments by NF-κB mutations. In summary, MEMRI conveniently bridges
in vivo
assays and
post mortem
histology for the characterization of nerve fiber integrity and activity. It is highly useful for longitudinal studies on axonal degeneration and regeneration, and investigations of mutant mice for genuine or inducible phenotypes.
Neuroscience, Issue 89, manganese-enhanced MRI, mouse retino-tectal projection, visual system, neurodegeneration, optic nerve injury, NF-κB
51274
Membrane Potentials, Synaptic Responses, Neuronal Circuitry, Neuromodulation and Muscle Histology Using the Crayfish: Student Laboratory Exercises
Institutions: University of Kentucky, University of Toronto.

The purpose of this report is to help develop an understanding of the effects caused by ion gradients across a biological membrane. Two aspects that influence a cell's membrane potential and which we address in these experiments are: (1) Ion concentration of K
+
on the outside of the membrane, and (2) the permeability of the membrane to specific ions. The crayfish abdominal extensor muscles are in groupings with some being tonic (slow) and others phasic (fast) in their biochemical and physiological phenotypes, as well as in their structure; the motor neurons that innervate these muscles are correspondingly different in functional characteristics. We use these muscles as well as the superficial, tonic abdominal flexor muscle to demonstrate properties in synaptic transmission. In addition, we introduce a sensory-CNS-motor neuron-muscle circuit to demonstrate the effect of cuticular sensory stimulation as well as the influence of neuromodulators on certain aspects of the circuit. With the techniques obtained in this exercise, one can begin to answer many questions remaining in other experimental preparations as well as in physiological applications related to medicine and health. We have demonstrated the usefulness of model invertebrate preparations to address fundamental questions pertinent to all animals.
Neuroscience, Issue 47, Invertebrate, Crayfish, neurophysiology, muscle, anatomy, electrophysiology
2322
Isolation and Culture of Dissociated Sensory Neurons From Chick Embryos
Institutions: Assumption College.
Neurons are multifaceted cells that carry information essential for a variety of functions including sensation, motor movement, learning, and memory. Studying neurons
in vivo
can be challenging due to their complexity, their varied and dynamic environments, and technical limitations. For these reasons, studying neurons
in vitro
can prove beneficial to unravel the complex mysteries of neurons. The well-defined nature of cell culture models provides detailed control over environmental conditions and variables. Here we describe how to isolate, dissociate, and culture primary neurons from chick embryos. This technique is rapid, inexpensive, and generates robustly growing sensory neurons. The procedure consistently produces cultures that are highly enriched for neurons and has very few non-neuronal cells (less than 5%). Primary neurons do not adhere well to untreated glass or tissue culture plastic, therefore detailed procedures to create two distinct, well-defined laminin-containing substrata for neuronal plating are described. Cultured neurons are highly amenable to multiple cellular and molecular techniques, including co-immunoprecipitation, live cell imagining, RNAi, and immunocytochemistry. Procedures for double immunocytochemistry on these cultured neurons have been optimized and described here.
Neuroscience, Issue 91, dorsal root gangia, DRG, chicken, in vitro, avian, laminin-1, embryonic, primary
51991
Feeder-free Derivation of Neural Crest Progenitor Cells from Human Pluripotent Stem Cells
Institutions: Sloan-Kettering Institute for Cancer Research, The Rockefeller University.

Human pluripotent stem cells (hPSCs) have great potential for studying human embryonic development, for modeling human diseases in the dish and as a source of transplantable cells for regenerative applications after disease or accidents. Neural crest (NC) cells are the precursors for a large variety of adult somatic cells, such as cells from the peripheral nervous system and glia, melanocytes and mesenchymal cells. They are a valuable source of cells to study aspects of human embryonic development, including cell fate specification and migration. Further differentiation of NC progenitor cells into terminally differentiated cell types offers the possibility to model human diseases
in vitro
, investigate disease mechanisms and generate cells for regenerative medicine. This article presents the adaptation of a currently available
in vitro
differentiation protocol for the derivation of NC cells from hPSCs. This new protocol requires 18 days of differentiation, is feeder-free, easily scalable and highly reproducible among human embryonic stem cell (hESC) lines as well as human induced pluripotent stem cell (hiPSC) lines. Both old and new protocols yield NC cells of equal identity.
Neuroscience, Issue 87, Embryonic Stem Cells (ESCs), Pluripotent Stem Cells, Induced Pluripotent Stem Cells (iPSCs), Neural Crest, Peripheral Nervous System (PNS), pluripotent stem cells, neural crest cells, in vitro differentiation, disease modeling, differentiation protocol, human embryonic stem cells, human pluripotent stem cells
51609
Dissection of Larval CNS in Drosophila Melanogaster
Institutions: Princeton University.

The central nervous system (CNS) of Drosophila larvae is complex and poorly understood. One way to investigate the CNS is to use immunohistochemistry to examine the expression of various novel and marker proteins. Staining of whole larvae is impractical because the tough cuticle prevents antibodies from penetrating inside the body cavity. In order to stain these tissues it is necessary to dissect the animal prior to fixing and staining. In this article we demonstrate how to dissect Drosophila larvae without damaging the CNS. Begin by tearing the larva in half with a pair of fine forceps, and then turn the cuticle "inside-out" to expose the CNS. If the dissection is performed carefully the CNS will remain attached to the cuticle. We usually keep the CNS attached to the cuticle throughout the fixation and staining steps, and only completely remove the CNS from the cuticle just prior to mounting the samples on glass slides. We also show some representative images of a larval CNS stained with Eve, a transcription factor expressed in a subset of neurons in the CNS. The article concludes with a discussion of some of the practical uses of this technique and the potential difficulties that may arise.
Developmental Biology, Issue 1, Drosophila, fly, CNS, larvae
85
Axoplasm Isolation from Rat Sciatic Nerve
Institutions: Weizmann Institute of Science.

Isolation of pure axonal cytoplasm (axoplasm) from peripheral nerve is crucial for biochemical studies of many biological processes. In this article, we demonstrate and describe a protocol for axoplasm isolation from adult rat sciatic nerve based on the following steps: (1) dissection of nerve fascicles and separation of connective tissue; (2) incubation of short segments of nerve fascicles in hypotonic medium to release myelin and lyse non-axonal structures; and (3) extraction of the remaining axon-enriched material. Proteomic and biochemical characterization of this preparation has confirmed a high degree of enrichment for axonal components.
Neuroscience, Issue 43, Axoplasm, nerve, isolation, method, rat
2087