Bridging the Bio-Electronic Interface with Biofabrication
Published: 06-06-2012
ABSTRACT
Advancements in lab-on-a-chip technology promise to revolutionize both research and medicine through lower costs, better sensitivity, portability, and higher throughput. The incorporation of biological components onto biological microelectromechanical systems (bioMEMS) has shown great potential for achieving these goals. Microfabricated electronic chips allow for micrometer-scale features as well as an electrical connection for sensing and actuation. Functional biological components give the system the capacity for specific detection of analytes, enzymatic functions, and whole-cell capabilities. Standard microfabrication processes and bio-analytical techniques have been successfully utilized for decades in the computer and biological industries, respectively. Their combination and interfacing in a lab-on-a-chip environment, however, brings forth new challenges. There is a call for techniques that can build an interface between the electrode and biological component that is mild and is easy to fabricate and pattern. Biofabrication, described here, is one such approach that has shown great promise for its easy-to-assemble incorporation of biological components with versatility in the on-chip functions that are enabled. Biofabrication uses biological materials and biological mechanisms (self-assembly, enzymatic assembly) for bottom-up hierarchical assembly. While our labs have demonstrated these concepts in many formats 1,2,3, here we demonstrate the assembly process based on electrodeposition followed by multiple applications of signal-based interactions. The assembly process consists of the electrodeposition of biocompatible stimuli-responsive polymer films on electrodes and their subsequent functionalization with biological components such as DNA, enzymes, or live cells 4,5. Electrodeposition takes advantage of the pH gradient created at the surface of a biased electrode from the electrolysis of water 6,7,. Chitosan and alginate are stimuli-responsive biological polymers that can be triggered to self-assemble into hydrogel films in response to imposed electrical signals 8. The thickness of these hydrogels is determined by the extent to which the pH gradient extends from the electrode. This can be modified using varying current densities and deposition times 6,7. This protocol will describe how chitosan films are deposited and functionalized by covalently attaching biological components to the abundant primary amine groups present on the film through either enzymatic or electrochemical methods 9,10. Alginate films and their entrapment of live cells will also be addressed 11. Finally, the utility of biofabrication is demonstrated through examples of signal-based interaction, including chemical-to-electrical, cell-to-cell, and also enzyme-to-cell signal transmission. Both the electrodeposition and functionalization can be performed under near-physiological conditions without the need for reagents and thus spare labile biological components from harsh conditions. Additionally, both chitosan and alginate have long been used for biologically-relevant purposes 12,13. Overall, biofabrication, a rapid technique that can be simply performed on a benchtop, can be used for creating micron scale patterns of functional biological components on electrodes and can be used for a variety of lab-on-a-chip applications.
24 Related JoVE Articles!
Development of Amelogenin-chitosan Hydrogel for In Vitro Enamel Regrowth with a Dense Interface
Institutions: University of Southern California.

Biomimetic enamel reconstruction is a significant topic in material science and dentistry as a novel approach for the treatment of dental caries or erosion. Amelogenin has been proven to be a critical protein for controlling the organized growth of apatite crystals. In this paper, we present a detailed protocol for superficial enamel reconstruction by using a novel amelogenin-chitosan hydrogel. Compared to other conventional treatments, such as topical fluoride and mouthwash, this method not only has the potential to prevent the development of dental caries but also promotes significant and durable enamel restoration. The organized enamel-like microstructure regulated by amelogenin assemblies can significantly improve the mechanical properties of etched enamel, while the dense enamel-restoration interface formed by an
in situ
regrowth of apatite crystals can improve the effectiveness and durability of restorations. Furthermore, chitosan hydrogel is easy to use and can suppress bacterial infection, which is the major risk factor for the occurrence of dental caries. Therefore, this biocompatible and biodegradable amelogenin-chitosan hydrogel shows promise as a biomaterial for the prevention, restoration, and treatment of defective enamel.
Bioengineering, Issue 89, Enamel, Amelogenin, Chitosan hydrogel, Apatite, Biomimetic, Erosion, Superficial enamel reconstruction, Dense interface
51606
A Chitosan Based, Laser Activated Thin Film Surgical Adhesive, 'SurgiLux': Preparation and Demonstration
Institutions: University of New South Wales .

Sutures are a 4,000 year old technology that remain the 'gold-standard' for wound closure by virtue of their repair strength (~100 KPa). However, sutures can act as a nidus for infection and in many procedures are unable to effect wound repair or interfere with functional tissue regeneration.
1
Surgical glues and adhesives, such as those based on fibrin and cyanoacrylates, have been developed as alternatives to sutures for the repair of such wounds. However, current commercial adhesives also have significant disadvantages, ranging from viral and prion transfer and a lack of repair strength as with the fibrin glues, to tissue toxicity and a lack of biocompatibility for the cyanoacrylate based adhesives. Furthermore, currently available surgical adhesives tend to be gel-based and can have extended curing times which limit their application.
2
Similarly, the use of UV lasers to facilitate cross-linking mechanisms in protein-based or albumin 'solders' can lead to DNA damage while laser tissue welding (LTW) predisposes thermal damage to tissues.
3
Despite their disadvantages, adhesives and LTW have captured approximately 30% of the wound closure market reported to be in excess of US $5 billion per annum, a significant testament to the need for sutureless technology.
4
In the pursuit of sutureless technology we have utilized chitosan as a biomaterial for the development of a flexible, thin film, laser-activated surgical adhesive termed 'SurgiLux'. This novel bioadhesive uses a unique combination of biomaterials and photonics that are FDA approved and successfully used in a variety of biomedical applications and products. SurgiLux overcomes all the disadvantages associated with sutures and current surgical adhesives (see
Table 1
). In this presentation we report the relatively simple protocol for the fabrication of SurgiLux and demonstrate its laser activation and tissue weld strength. SurgiLux films adhere to collagenous tissue without chemical modification such as cross-linking and through irradiation using a comparatively low-powered (120 mW) infrared laser instead of UV light. Chitosan films have a natural but weak adhesive attraction to collagen (~3 KPa), laser activation of the chitosan based SurgiLux films emphasizes the strength of this adhesion through polymer chain interactions as a consequence of transient thermal expansion.
5
Without this 'activation' process, SurgiLux films are readily removed.
6-9
SurgiLux has been tested both
in vitro
and
in vivo
on a variety of tissues including nerve, intestine, dura mater and cornea. In all cases it demonstrated good biocompatibility and negligible thermal damage as a consequence of irradiation.
6-10
Bioengineering, Issue 68, Chitosan, Infra-red Laser, Indocyanine Green, Biomaterial, SurgiLux, Surgical Adhesive
3527
Generation of an Immortalized Murine Brain Microvascular Endothelial Cell Line as an In Vitro Blood Brain Barrier Model
Institutions: University of Wurzburg.

Epithelial and endothelial cells (EC) are building paracellular barriers which protect the tissue from the external and internal environment. The blood-brain barrier (BBB) consisting of EC, astrocyte end-feet, pericytes and the basal membrane is responsible for the protection and homeostasis of the brain parenchyma.
In vitro
BBB models are common tools to study the structure and function of the BBB at the cellular level. A considerable number of different
in vitro
BBB models have been established for research in different laboratories to date. Usually, the cells are obtained from bovine, porcine, rat or mouse brain tissue (discussed in detail in the review by Wilhelm
et al.
1
). Human tissue samples are available only in a restricted number of laboratories or companies
2,3
. While primary cell preparations are time consuming and the EC cultures can differ from batch to batch, the establishment of immortalized EC lines is the focus of scientific interest. Here, we present a method for establishing an immortalized brain microvascular EC line from neonatal mouse brain. We describe the procedure step-by-step listing the reagents and solutions used. The method established by our lab allows the isolation of a homogenous immortalized endothelial cell line within four to five weeks. The brain microvascular endothelial cell lines termed cEND
4
(from cerebral cortex) and cerebEND
5
(from cerebellar cortex), were isolated according to this procedure in the Förster laboratory and have been effectively used for explanation of different physiological and pathological processes at the BBB. Using cEND and cerebEND we have demonstrated that these cells respond to glucocorticoid-
4,6-9
and estrogen-treatment
10
as well as to pro-infammatory mediators, such as TNFalpha
5,8
. Moreover, we have studied the pathology of multiple sclerosis
11
and hypoxia
12,13
on the EC-level. The cEND and cerebEND lines can be considered as a good tool for studying the structure and function of the BBB, cellular responses of ECs to different stimuli or interaction of the EC with lymphocytes or cancer cells.
Immunology, Issue 66, Neuroscience, Blood-brain barrier, in vitro cell culture models, brain, microvascular endothelial cells, immortalization, cEND
4022
Revealing Dynamic Processes of Materials in Liquids Using Liquid Cell Transmission Electron Microscopy
Institutions: Lawrence Berkeley National Laboratory.

The recent development for in situ transmission electron microscopy, which allows imaging through liquids with high spatial resolution, has attracted significant interests across the research fields of materials science, physics, chemistry and biology. The key enabling technology is a liquid cell. We fabricate liquid cells with thin viewing windows through a sequential microfabrication process, including silicon nitride membrane deposition, photolithographic patterning, wafer etching, cell bonding, etc. A liquid cell with the dimensions of a regular TEM grid can fit in any standard TEM sample holder. About 100 nanoliters reaction solution is loaded into the reservoirs and about 30 picoliters liquid is drawn into the viewing windows by capillary force. Subsequently, the cell is sealed and loaded into a microscope for in situ imaging. Inside the TEM, the electron beam goes through the thin liquid layer sandwiched between two silicon nitride membranes. Dynamic processes of nanoparticles in liquids, such as nucleation and growth of nanocrystals, diffusion and assembly of nanoparticles, etc., have been imaged in real time with sub-nanometer resolution. We have also applied this method to other research areas,
e.g.
, imaging proteins in water. Liquid cell TEM is poised to play a major role in revealing dynamic processes of materials in their working environments. It may also bring high impact in the study of biological processes in their native environment.
Materials Science, Issue 70, Chemical Engineering, Chemistry, Physics, Engineering, Life sciences, Liquid cell, Transmission Electron Microscopy, TEM, In situ TEM, Single nanoparticle trajectory, dynamic imaging, nanocrystals
50122
Microfluidic On-chip Capture-cycloaddition Reaction to Reversibly Immobilize Small Molecules or Multi-component Structures for Biosensor Applications
Institutions: Massachusetts General Hospital.
Methods for rapid surface immobilization of bioactive small molecules with control over orientation and immobilization density are highly desirable for biosensor and microarray applications. In this Study, we use a highly efficient covalent bioorthogonal [4+2] cycloaddition reaction between
trans
-cyclooctene (TCO) and 1,2,4,5-tetrazine (Tz) to enable the microfluidic immobilization of TCO/Tz-derivatized molecules. We monitor the process in real-time under continuous flow conditions using surface plasmon resonance (SPR). To enable reversible immobilization and extend the experimental range of the sensor surface, we combine a non-covalent antigen-antibody capture component with the cycloaddition reaction. By alternately presenting TCO or Tz moieties to the sensor surface, multiple capture-cycloaddition processes are now possible on one sensor surface for on-chip assembly and interaction studies of a variety of multi-component structures. We illustrate this method with two different immobilization experiments on a biosensor chip; a small molecule, AP1497 that binds FK506-binding protein 12 (FKBP12); and the same small molecule as part of an immobilized and
in situ-
functionalized nanoparticle.
Chemistry, Issue 79, Organic Chemicals, Macromolecular Substances, Chemistry and Materials (General), Surface Plasmon Resonance, Bioorthogonal Chemistry, Diels-Alder Cycloaddition Reaction, Small Molecule Immobilization, Binding Kinetics, Immobilized Nanoparticles
50772
Constructing a Collagen Hydrogel for the Delivery of Stem Cell-loaded Chitosan Microspheres
Institutions: United States Army Institute of Surgical Research.

Multipotent stem cells have been shown to be extremely useful in the field of regenerative medicine
1-3
. However, in order to use these cells effectively for tissue regeneration, a number of variables must be taken into account. These variables include: the total volume and surface area of the implantation site, the mechanical properties of the tissue and the tissue microenvironment, which includes the amount of vascularization and the components of the extracellular matrix. Therefore, the materials being used to deliver these cells must be biocompatible with a defined chemical composition while maintaining a mechanical strength that mimics the host tissue. These materials must also be permeable to oxygen and nutrients to provide a favorable microenvironment for cells to attach and proliferate. Chitosan, a cationic polysaccharide with excellent biocompatibility, can be easily chemically modified and has a high affinity to bind with
in vivo
macromolecules
4-5
. Chitosan mimics the glycosaminoglycan portion of the extracellular matrix, enabling it to function as a substrate for cell adhesion, migration and proliferation. In this study we utilize chitosan in the form of microspheres to deliver adipose-derived stem cells (ASC) into a collagen based three-dimensional scaffold
6
. An ideal cell-to-microsphere ratio was determined with respect to incubation time and cell density to achieve maximum number of cells that could be loaded. Once ASC are seeded onto the chitosan microspheres (CSM), they are embedded in a collagen scaffold and can be maintained in culture for extended periods. In summary, this study provides a method to precisely deliver stem cells within a three dimensional biomaterial scaffold.
Bioengineering, Issue 64, Biomedical Engineering, Tissue Engineering, chitosan, microspheres, collagen, hydrogel, cell delivery, adipose-derived stem cells, ASC, CSM
3624
Real Time Measurements of Membrane Protein:Receptor Interactions Using Surface Plasmon Resonance (SPR)
Institutions: The Technion-Israel Institute of Technology.

Protein-protein interactions are pivotal to most, if not all, physiological processes, and understanding the nature of such interactions is a central step in biological research. Surface Plasmon Resonance (SPR) is a sensitive detection technique for label-free study of bio-molecular interactions in real time. In a typical SPR experiment, one component (usually a protein, termed 'ligand') is immobilized onto a sensor chip surface, while the other (the 'analyte') is free in solution and is injected over the surface. Association and dissociation of the analyte from the ligand are measured and plotted in real time on a graph called a sensogram, from which pre-equilibrium and equilibrium data is derived. Being label-free, consuming low amounts of material, and providing pre-equilibrium kinetic data, often makes SPR the method of choice when studying dynamics of protein interactions. However, one has to keep in mind that due to the method's high sensitivity, the data obtained needs to be carefully analyzed, and supported by other biochemical methods. SPR is particularly suitable for studying membrane proteins since it consumes small amounts of purified material, and is compatible with lipids and detergents. This protocol describes an SPR experiment characterizing the kinetic properties of the interaction between a membrane protein (an ABC transporter) and a soluble protein (the transporter's cognate substrate binding protein).
Structural Biology, Issue 93, ABC transporter, substrate binding protein, bio-molecular interaction kinetics, label-free, protein-protein interaction, Surface plasmon resonance (SPR), Biacore
51937
Engineering a Bilayered Hydrogel to Control ASC Differentiation
Institutions: United States Army Institute of Surgical Research, The University of Texas at Austin.

Natural polymers over the years have gained more importance because of their host biocompatibility and ability to interact with cells
in vitro
and
in vivo.
An area of research that holds promise in regenerative medicine is the combinatorial use of novel biomaterials and stem cells. A fundamental strategy in the field of tissue engineering is the use of three-dimensional scaffold (e.g., decellularized extracellular matrix, hydrogels, micro/nano particles) for directing cell function. This technology has evolved from the discovery that cells need a substrate upon which they can adhere, proliferate, and express their differentiated cellular phenotype and function
2-3
. More recently, it has also been determined that cells not only use these substrates for adherence, but also interact and take cues from the matrix substrate (e.g., extracellular matrix, ECM)
4
. Therefore, the cells and scaffolds have a reciprocal connection that serves to control tissue development, organization, and ultimate function. Adipose-derived stem cells (ASCs) are mesenchymal, non-hematopoetic stem cells present in adipose tissue that can exhibit multi-lineage differentiation and serve as a readily available source of cells (i.e. pre-vascular endothelia and pericytes). Our hypothesis is that adipose-derived stem cells can be directed toward differing phenotypes simultaneously by simply co-culturing them in bilayered matrices
1
. Our laboratory is focused on dermal wound healing. To this end, we created a single composite matrix from the natural biomaterials, fibrin, collagen, and chitosan that can mimic the characteristics and functions of a dermal-specific wound healing ECM environment.
Bioengineering, Issue 63, Biomedical Engineering, Tissue Engineering, chitosan, microspheres, collagen, hydrogel, PEG fibrin, cell delivery, adipose-derived stem cells, ASC, CSM
3953
Optical Detection of E. coli Bacteria by Mesoporous Silicon Biosensors
Institutions: Technion - Israel Institute of Technology, Technion - Israel Institute of Technology, Technion - Israel Institute of Technology.
A label-free optical biosensor based on a nanostructured porous Si is designed for rapid capture and detection of
Escherichia coli
K12 bacteria, as a model microorganism. The biosensor relies on direct binding of the target bacteria cells onto its surface, while no pretreatment (
e.g.
 by cell lysis) of the studied sample is required. A mesoporous Si thin film is used as the optical transducer element of the biosensor. Under white light illumination, the porous layer displays well-resolved Fabry-Pérot fringe patterns in its reflectivity spectrum. Applying a fast Fourier transform (FFT) to reflectivity data results in a single peak. Changes in the intensity of the FFT peak are monitored. Thus, target bacteria capture onto the biosensor surface, through antibody-antigen interactions, induces measurable changes in the intensity of the FFT peaks, allowing for a 'real time' observation of bacteria attachment. The mesoporous Si film, fabricated by an electrochemical anodization process, is conjugated with monoclonal antibodies, specific to the target bacteria. The immobilization, immunoactivity and specificity of the antibodies are confirmed by fluorescent labeling experiments. Once the biosensor is exposed to the target bacteria, the cells are directly captured onto the antibody-modified porous Si surface. These specific capturing events result in intensity changes in the thin-film optical interference spectrum of the biosensor. We demonstrate that these biosensors can detect relatively low bacteria concentrations (detection limit of 10
4
cells/ml) in less than an hour.
Bioengineering, Issue 81, analytical chemistry, silicon materials, microbiology, optical materials, Porous Si, optical biosensor, bacteria detection, label-free biosensor, nanostructure, E. coli bacteria
50805
Biosensor for Detection of Antibiotic Resistant Staphylococcus Bacteria
Institutions: Auburn University , Keesler Air Force Base.

A structurally transformed lytic bacteriophage having a broad host range of
Staphylococcus aureus
strains and a penicillin-binding protein (PBP 2a) antibody conjugated latex beads have been utilized to create a biosensor designed for discrimination of methicillin resistant (MRSA) and sensitive (MSSA)
S. aureus
species
1,2
. The lytic phages have been converted into phage spheroids by contact with water-chloroform interface. Phage spheroid monolayers have been moved onto a biosensor surface by Langmuir-Blodgett (LB) technique
3
. The created biosensors have been examined by a quartz crystal microbalance with dissipation tracking (QCM-D) to evaluate bacteria-phage interactions. Bacteria-spheroid interactions led to reduced resonance frequency and a rise in dissipation energy for both MRSA and MSSA strains. After the bacterial binding, these sensors have been further exposed to the penicillin-binding protein antibody latex beads. Sensors analyzed with MRSA responded to PBP 2a antibody beads; although sensors inspected with MSSA gave no response. This experimental distinction determines an unambiguous discrimination between methicillin resistant and sensitive
S. aureus
strains. Equally bound and unbound bacteriophages suppress bacterial growth on surfaces and in water suspensions. Once lytic phages are changed into spheroids, they retain their strong lytic activity and show high bacterial capture capability. The phage and phage spheroids can be utilized for testing and sterilization of antibiotic resistant microorganisms. Other applications may include use in bacteriophage therapy and antimicrobial surfaces.
Bioengineering, Issue 75, Microbiology, Infectious Diseases, Infection, Medicine, Immunology, Cellular Biology, Molecular Biology, Genetics, Anatomy, Physiology, Bacteria, Pharmacology, Staphylococcus, Bacteriophages, phage, Binding, Competitive, Biophysics, surface properties (nonmetallic materials), surface wave acoustic devices (electronic design), sensors, Lytic phage spheroids, QCM-D, Langmuir-Blodgett (LB) monolayers, MRSA, Staphylococcus aureus, assay
50474
Characterization of Complex Systems Using the Design of Experiments Approach: Transient Protein Expression in Tobacco as a Case Study
Institutions: RWTH Aachen University, Fraunhofer Gesellschaft.

Plants provide multiple benefits for the production of biopharmaceuticals including low costs, scalability, and safety. Transient expression offers the additional advantage of short development and production times, but expression levels can vary significantly between batches thus giving rise to regulatory concerns in the context of good manufacturing practice. We used a design of experiments (DoE) approach to determine the impact of major factors such as regulatory elements in the expression construct, plant growth and development parameters, and the incubation conditions during expression, on the variability of expression between batches. We tested plants expressing a model anti-HIV monoclonal antibody (2G12) and a fluorescent marker protein (DsRed). We discuss the rationale for selecting certain properties of the model and identify its potential limitations. The general approach can easily be transferred to other problems because the principles of the model are broadly applicable: knowledge-based parameter selection, complexity reduction by splitting the initial problem into smaller modules, software-guided setup of optimal experiment combinations and step-wise design augmentation. Therefore, the methodology is not only useful for characterizing protein expression in plants but also for the investigation of other complex systems lacking a mechanistic description. The predictive equations describing the interconnectivity between parameters can be used to establish mechanistic models for other complex systems.
Bioengineering, Issue 83, design of experiments (DoE), transient protein expression, plant-derived biopharmaceuticals, promoter, 5'UTR, fluorescent reporter protein, model building, incubation conditions, monoclonal antibody
51216
Fabrication and Application of Rose Bengal-chitosan Films in Laser Tissue Repair
Institutions: University of Western Sydney, NSW Australia, Macquarie University, NSW Australia, University of Siena, Italy.

Photochemical tissue bonding (PTB) is a sutureless technique for tissue repair, which is achieved by applying a solution of rose bengal (RB) between two tissue edges
1,2
. These are then irradiated by a laser that is selectively absorbed by the RB. The resulting photochemical reactions supposedly crosslink the collagen fibers in the tissue with minimal heat production
3
. In this report, RB has been incorporated in thin chitosan films to fabricate a novel tissue adhesive that is laser-activated. Adhesive films, based on chitosan and containing ~0.1 wt% RB, are fabricated and bonded to calf intestine and rat tibial nerves by a solid state laser (λ=532 nm, Fluence~110 J/cm
2
, spot size~0.5 cm). A single-column tensiometer, interfaced with a personal computer, is used to test the bonding strength. The RB-chitosan adhesive bonds firmly to the intestine with a strength of 15 ± 6 kPa, (n=30). The adhesion strength drops to 2 ± 2 kPa (n=30) when the laser is not applied to the adhesive. The anastomosis of tibial nerves can be also completed without the use of sutures. A novel chitosan adhesive has been fabricated that bonds photochemically to tissue and does not require sutures.
Bioengineering, Issue 68, Photochemical tissue bonding, tissue repair, nerve anastomosis, sutureless technique, chitosan, surgical adhesive
4158
Use of Label-free Optical Biosensors to Detect Modulation of Potassium Channels by G-protein Coupled Receptors
Institutions: Yale School of Medicine, Yale School of Medicine, X-BODY Biosciences.

Ion channels control the electrical properties of neurons and other excitable cell types by selectively allowing ions to flow through the plasma membrane
1
. To regulate neuronal excitability, the biophysical properties of ion channels are modified by signaling proteins and molecules, which often bind to the channels themselves to form a heteromeric channel complex
2,3
. Traditional assays examining the interaction between channels and regulatory proteins require exogenous labels that can potentially alter the protein's behavior and decrease the physiological relevance of the target, while providing little information on the time course of interactions in living cells. Optical biosensors, such as the X-BODY Biosciences BIND Scanner system, use a novel label-free technology, resonance wavelength grating (RWG) optical biosensors, to detect changes in resonant reflected light near the biosensor. This assay allows the detection of the relative change in mass within the bottom portion of living cells adherent to the biosensor surface resulting from ligand induced changes in cell adhesion and spreading, toxicity, proliferation, and changes in protein-protein interactions near the plasma membrane. RWG optical biosensors have been used to detect changes in mass near the plasma membrane of cells following activation of G protein-coupled receptors (GPCRs), receptor tyrosine kinases, and other cell surface receptors. Ligand-induced changes in ion channel-protein interactions can also be studied using this assay. In this paper, we will describe the experimental procedure used to detect the modulation of Slack-B sodium-activated potassium (K
Na
) channels by GPCRs.
Bioengineering, Issue 84, Ion channels, potassium channel, Slack, G-protein coupled receptors (GPCRs), label-free screening, high-throughput screening (HTS), channel-protein interactions, optical biosensors
51307
Customization of Aspergillus niger Morphology Through Addition of Talc Micro Particles
Institutions: Technische Universität Braunschweig.

The filamentous fungus
A. niger
is a widely used strain in a broad range of industrial processes from food to pharmaceutical industry. One of the most intriguing and often uncontrollable characteristics of this filamentous organism is its complex morphology. It ranges from dense spherical pellets to viscous mycelia (
Figure 1
). Various process parameters and ingredients are known to influence fungal morphology
1
. Since optimal productivity correlates strongly with a specific morphological form, the fungal morphology often represents the bottleneck of productivity in industrial production. A straight forward and elegant approach to precisely control morphological shape is the addition of inorganic insoluble micro particles (like hydrous magnesium silicate, aluminum oxide or titanium silicate oxide) to the culture medium contributing to increased enzyme production
2-6
. Since there is an obvious correlation between micro particle dependent morphology and enzyme production it is desirable to mathematically link productivity and morphological appearance. Therefore a quantitative precise and holistic morphological description is targeted. Thus, we present a method to generate and characterize micro particle dependent morphological structures and to correlate fungal morphology with productivity
(Figure 1
) which possibly contributes to a better understanding of the morphogenesis of filamentous microorganisms. The recombinant strain
A. niger
SKAn1015 is cultivated for 72 h in a 3 L stirred tank bioreactor. By addition of talc micro particles in concentrations of 1 g/L, 3 g/L and 10 g/L prior to inoculation a variety of morphological structures is reproducibly generated. Sterile samples are taken after 24, 48 and 72 hours for determination of growth progress and activity of the produced enzyme. The formed product is the high-value enzyme β-fructofuranosidase, an important biocatalyst for neo-sugar formation in food or pharmaceutical industry, which catalyzes among others the reaction of sucrose to glucose
7-9
. Therefore, the quantification of glucose after adding sucrose implies the amount of produced β-fructofuranosidase. Glucose quantification is made by a GOD/POD-Assay
10
, which is modified for high-throughput analysis in 96-well micro titer plates. Fungal morphology after 72 hours is examined by microscope and characterized by digital image analysis. In doing so, particle shape factors for fungal macro morphology like Feret's diameter, projected area, perimeter, circularity, aspect ratio, roundness und solidity are calculated with the open source image processing program ImageJ. Relevant parameters are combined to a dimensionless Morphology number (Mn)
11
, which enables a comprehensive characterization of fungal morphology. The close correlation of the Morphology number and productivity are highlighted by mathematical regression.
Immunology, Issue 61, morphology engineering, Morphology number (Mn), filamentous fungi, fructofuranosidase, micro particles, image analysis
4023
Setting-up an In Vitro Model of Rat Blood-brain Barrier (BBB): A Focus on BBB Impermeability and Receptor-mediated Transport
Institutions: VECT-HORUS SAS, CNRS, NICN UMR 7259.

The blood brain barrier (BBB) specifically regulates molecular and cellular flux between the blood and the nervous tissue. Our aim was to develop and characterize a highly reproducible rat syngeneic
in vitro
model of the BBB using co-cultures of primary rat brain endothelial cells (RBEC) and astrocytes to study receptors involved in transcytosis across the endothelial cell monolayer. Astrocytes were isolated by mechanical dissection following trypsin digestion and were frozen for later co-culture. RBEC were isolated from 5-week-old rat cortices. The brains were cleaned of meninges and white matter, and mechanically dissociated following enzymatic digestion. Thereafter, the tissue homogenate was centrifuged in bovine serum albumin to separate vessel fragments from nervous tissue. The vessel fragments underwent a second enzymatic digestion to free endothelial cells from their extracellular matrix. The remaining contaminating cells such as pericytes were further eliminated by plating the microvessel fragments in puromycin-containing medium. They were then passaged onto filters for co-culture with astrocytes grown on the bottom of the wells. RBEC expressed high levels of tight junction (TJ) proteins such as occludin, claudin-5 and ZO-1 with a typical localization at the cell borders. The transendothelial electrical resistance (TEER) of brain endothelial monolayers, indicating the tightness of TJs reached 300 ohm·cm
2
on average. The endothelial permeability coefficients (Pe) for lucifer yellow (LY) was highly reproducible with an average of 0.26 ± 0.11 x 10
-3
cm/min. Brain endothelial cells organized in monolayers expressed the efflux transporter P-glycoprotein (P-gp), showed a polarized transport of rhodamine 123, a ligand for P-gp, and showed specific transport of transferrin-Cy3 and DiILDL across the endothelial cell monolayer. In conclusion, we provide a protocol for setting up an
in vitro
BBB model that is highly reproducible due to the quality assurance methods, and that is suitable for research on BBB transporters and receptors.
Medicine, Issue 88, rat brain endothelial cells (RBEC), mouse, spinal cord, tight junction (TJ), receptor-mediated transport (RMT), low density lipoprotein (LDL), LDLR, transferrin, TfR, P-glycoprotein (P-gp), transendothelial electrical resistance (TEER),
51278
Analysis of Tubular Membrane Networks in Cardiac Myocytes from Atria and Ventricles
Institutions: Heart Research Center Goettingen, University Medical Center Goettingen, German Center for Cardiovascular Research (DZHK) partner site Goettingen, University of Maryland School of Medicine.

In cardiac myocytes a complex network of membrane tubules - the transverse-axial tubule system (TATS) - controls deep intracellular signaling functions. While the outer surface membrane and associated TATS membrane components appear to be continuous, there are substantial differences in lipid and protein content. In ventricular myocytes (VMs), certain TATS components are highly abundant contributing to rectilinear tubule networks and regular branching 3D architectures. It is thought that peripheral TATS components propagate action potentials from the cell surface to thousands of remote intracellular sarcoendoplasmic reticulum (SER) membrane contact domains, thereby activating intracellular Ca
2+
release units (CRUs). In contrast to VMs, the organization and functional role of TATS membranes in atrial myocytes (AMs) is significantly different and much less understood. Taken together, quantitative structural characterization of TATS membrane networks in healthy and diseased myocytes is an essential prerequisite towards better understanding of functional plasticity and pathophysiological reorganization. Here, we present a strategic combination of protocols for direct quantitative analysis of TATS membrane networks in living VMs and AMs. For this, we accompany primary cell isolations of mouse VMs and/or AMs with critical quality control steps and direct membrane staining protocols for fluorescence imaging of TATS membranes. Using an optimized workflow for confocal or superresolution TATS image processing, binarized and skeletonized data are generated for quantitative analysis of the TATS network and its components. Unlike previously published indirect regional aggregate image analysis strategies, our protocols enable direct characterization of specific components and derive complex physiological properties of TATS membrane networks in living myocytes with high throughput and open access software tools. In summary, the combined protocol strategy can be readily applied for quantitative TATS network studies during physiological myocyte adaptation or disease changes, comparison of different cardiac or skeletal muscle cell types, phenotyping of transgenic models, and pharmacological or therapeutic interventions.
Bioengineering, Issue 92, cardiac myocyte, atria, ventricle, heart, primary cell isolation, fluorescence microscopy, membrane tubule, transverse-axial tubule system, image analysis, image processing, T-tubule, collagenase
51823
Determination of Protein-ligand Interactions Using Differential Scanning Fluorimetry
Institutions: University of Exeter.

A wide range of methods are currently available for determining the dissociation constant between a protein and interacting small molecules. However, most of these require access to specialist equipment, and often require a degree of expertise to effectively establish reliable experiments and analyze data. Differential scanning fluorimetry (DSF) is being increasingly used as a robust method for initial screening of proteins for interacting small molecules, either for identifying physiological partners or for hit discovery. This technique has the advantage that it requires only a PCR machine suitable for quantitative PCR, and so suitable instrumentation is available in most institutions; an excellent range of protocols are already available; and there are strong precedents in the literature for multiple uses of the method. Past work has proposed several means of calculating dissociation constants from DSF data, but these are mathematically demanding. Here, we demonstrate a method for estimating dissociation constants from a moderate amount of DSF experimental data. These data can typically be collected and analyzed within a single day. We demonstrate how different models can be used to fit data collected from simple binding events, and where cooperative binding or independent binding sites are present. Finally, we present an example of data analysis in a case where standard models do not apply. These methods are illustrated with data collected on commercially available control proteins, and two proteins from our research program. Overall, our method provides a straightforward way for researchers to rapidly gain further insight into protein-ligand interactions using DSF.
Biophysics, Issue 91, differential scanning fluorimetry, dissociation constant, protein-ligand interactions, StepOne, cooperativity, WcbI.
51809
Preparation and Use of Photocatalytically Active Segmented Ag|ZnO and Coaxial TiO2-Ag Nanowires Made by Templated Electrodeposition
Institutions: University of Twente.

Photocatalytically active nanostructures require a large specific surface area with the presence of many catalytically active sites for the oxidation and reduction half reactions, and fast electron (hole) diffusion and charge separation. Nanowires present suitable architectures to meet these requirements. Axially segmented Ag|ZnO and radially segmented (coaxial) TiO
2
-Ag nanowires with a diameter of 200 nm and a length of 6-20 µm were made by templated electrodeposition within the pores of polycarbonate track-etched (PCTE) or anodized aluminum oxide (AAO) membranes, respectively. In the photocatalytic experiments, the ZnO and TiO
2
phases acted as photoanodes, and Ag as cathode. No external circuit is needed to connect both electrodes, which is a key advantage over conventional photo-electrochemical cells. For making segmented Ag|ZnO nanowires, the Ag salt electrolyte was replaced after formation of the Ag segment to form a ZnO segment attached to the Ag segment. For making coaxial TiO
2
-Ag nanowires, a TiO
2
gel was first formed by the electrochemically induced sol-gel method. Drying and thermal annealing of the as-formed TiO
2
gel resulted in the formation of crystalline TiO
2
nanotubes. A subsequent Ag electrodeposition step inside the TiO
2
nanotubes resulted in formation of coaxial TiO
2
-Ag nanowires. Due to the combination of an
n
-type semiconductor (ZnO or TiO
2
) and a metal (Ag) within the same nanowire, a Schottky barrier was created at the interface between the phases. To demonstrate the photocatalytic activity of these nanowires, the Ag|ZnO nanowires were used in a photocatalytic experiment in which H
2
gas was detected upon UV illumination of the nanowires dispersed in a methanol/water mixture. After 17 min of illumination, approximately 0.2 vol% H
2
gas was detected from a suspension of ~0.1 g of Ag|ZnO nanowires in a 50 ml 80 vol% aqueous methanol solution.
Physics, Issue 87, Multicomponent nanowires, electrochemistry, sol-gel processes, photocatalysis, photochemistry, H2 evolution
51547
Towards Biomimicking Wood: Fabricated Free-standing Films of Nanocellulose, Lignin, and a Synthetic Polycation
Institutions: Virginia Tech, Virginia Tech, Illinois Institute of Technology- Moffett Campus, University of Guadalajara, Virginia Tech, Virginia Tech.

Woody materials are comprised of plant cell walls that contain a layered secondary cell wall composed of structural polymers of polysaccharides and lignin. Layer-by-layer (LbL) assembly process which relies on the assembly of oppositely charged molecules from aqueous solutions was used to build a freestanding composite film of isolated wood polymers of lignin and oxidized nanofibril cellulose (NFC). To facilitate the assembly of these negatively charged polymers, a positively charged polyelectrolyte, poly(diallyldimethylammomium chloride) (PDDA), was used as a linking layer to create this simplified model cell wall. The layered adsorption process was studied quantitatively using quartz crystal microbalance with dissipation monitoring (QCM-D) and ellipsometry. The results showed that layer mass/thickness per adsorbed layer increased as a function of total number of layers. The surface coverage of the adsorbed layers was studied with atomic force microscopy (AFM). Complete coverage of the surface with lignin in all the deposition cycles was found for the system, however, surface coverage by NFC increased with the number of layers. The adsorption process was carried out for 250 cycles (500 bilayers) on a cellulose acetate (CA) substrate. Transparent free-standing LBL assembled nanocomposite films were obtained when the CA substrate was later dissolved in acetone. Scanning electron microscopy (SEM) of the fractured cross-sections showed a lamellar structure, and the thickness per adsorption cycle (PDDA-Lignin-PDDA-NC) was estimated to be 17 nm for two different lignin types used in the study. The data indicates a film with highly controlled architecture where nanocellulose and lignin are spatially deposited on the nanoscale (a polymer-polymer nanocomposites), similar to what is observed in the native cell wall.
Plant Biology, Issue 88, nanocellulose, thin films, quartz crystal microbalance, layer-by-layer, LbL
51257
A Toolkit to Enable Hydrocarbon Conversion in Aqueous Environments
Institutions: Delft University of Technology, Delft University of Technology.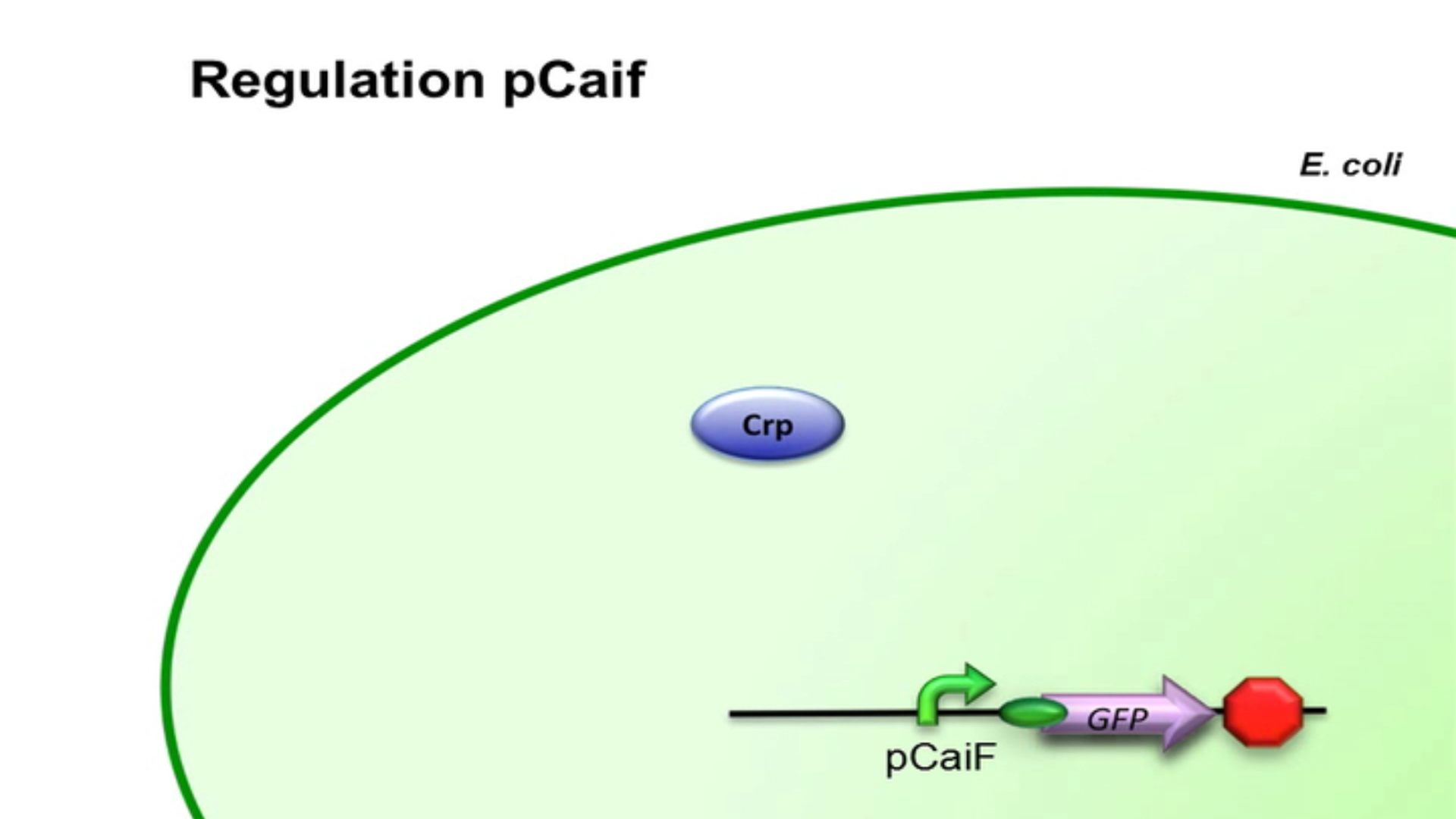 This work puts forward a toolkit that enables the conversion of alkanes by
Escherichia coli
and presents a proof of principle of its applicability. The toolkit consists of multiple standard interchangeable parts (BioBricks)
9
addressing the conversion of alkanes, regulation of gene expression and survival in toxic hydrocarbon-rich environments. A three-step pathway for alkane degradation was implemented in
E. coli
to enable the conversion of medium- and long-chain alkanes to their respective alkanols, alkanals and ultimately alkanoic-acids. The latter were metabolized via the native β-oxidation pathway. To facilitate the oxidation of medium-chain alkanes (C5-C13) and cycloalkanes (C5-C8), four genes (
alkB2
,
rubA3
,
rubA4
and
rubB
) of the alkane hydroxylase system from
Gordonia
sp. TF6
8,21
were transformed into
E. coli
. For the conversion of long-chain alkanes (C15-C36), the
ladA
gene from
Geobacillus thermodenitrificans
was implemented. For the required further steps of the degradation process,
ADH
and
ALDH (
originating from
G. thermodenitrificans
) were introduced
10,11
. The activity was measured by resting cell assays. For each oxidative step, enzyme activity was observed. To optimize the process efficiency, the expression was only induced under low glucose conditions: a substrate-regulated promoter, pCaiF, was used. pCaiF is present in
E. coli
K12 and regulates the expression of the genes involved in the degradation of non-glucose carbon sources. The last part of the toolkit - targeting survival - was implemented using solvent tolerance genes, PhPFDα and β, both from
Pyrococcus horikoshii
OT3. Organic solvents can induce cell stress and decreased survivability by negatively affecting protein folding. As chaperones, PhPFDα and β improve the protein folding process
e.g.
under the presence of alkanes. The expression of these genes led to an improved hydrocarbon tolerance shown by an increased growth rate (up to 50%) in the presences of 10%
n
-hexane in the culture medium were observed. Summarizing, the results indicate that the toolkit enables
E. coli
to convert and tolerate hydrocarbons in aqueous environments. As such, it represents an initial step towards a sustainable solution for oil-remediation using a synthetic biology approach.
Bioengineering, Issue 68, Microbiology, Biochemistry, Chemistry, Chemical Engineering, Oil remediation, alkane metabolism, alkane hydroxylase system, resting cell assay, prefoldin, Escherichia coli, synthetic biology, homologous interaction mapping, mathematical model, BioBrick, iGEM
4182
A Microplate Assay to Assess Chemical Effects on RBL-2H3 Mast Cell Degranulation: Effects of Triclosan without Use of an Organic Solvent
Institutions: University of Maine, Orono, University of Maine, Orono.

Mast cells play important roles in allergic disease and immune defense against parasites. Once activated (
e.g.
by an allergen), they degranulate, a process that results in the exocytosis of allergic mediators. Modulation of mast cell degranulation by drugs and toxicants may have positive or adverse effects on human health. Mast cell function has been dissected in detail with the use of rat basophilic leukemia mast cells (RBL-2H3), a widely accepted model of human mucosal mast cells
3-5
. Mast cell granule component and the allergic mediator β-hexosaminidase, which is released linearly in tandem with histamine from mast cells
6
, can easily and reliably be measured through reaction with a fluorogenic substrate, yielding measurable fluorescence intensity in a microplate assay that is amenable to high-throughput studies
1
. Originally published by Naal
et al.
1
, we have adapted this degranulation assay for the screening of drugs and toxicants and demonstrate its use here. Triclosan is a broad-spectrum antibacterial agent that is present in many consumer products and has been found to be a therapeutic aid in human allergic skin disease
7-11
, although the mechanism for this effect is unknown. Here we demonstrate an assay for the effect of triclosan on mast cell degranulation. We recently showed that triclosan strongly affects mast cell function
2
. In an effort to avoid use of an organic solvent, triclosan is dissolved directly into aqueous buffer with heat and stirring, and resultant concentration is confirmed using UV-Vis spectrophotometry (using ε
280
= 4,200 L/M/cm)
12
. This protocol has the potential to be used with a variety of chemicals to determine their effects on mast cell degranulation, and more broadly, their allergic potential.
Immunology, Issue 81, mast cell, basophil, degranulation, RBL-2H3, triclosan, irgasan, antibacterial, β-hexosaminidase, allergy, Asthma, toxicants, ionophore, antigen, fluorescence, microplate, UV-Vis
50671
Hollow Microneedle-based Sensor for Multiplexed Transdermal Electrochemical Sensing
Institutions: University of North Carolina and North Carolina State University, Sandia National Laboratories.

The development of a minimally invasive multiplexed monitoring system for rapid analysis of biologically-relevant molecules could offer individuals suffering from chronic medical conditions facile assessment of their immediate physiological state. Furthermore, it could serve as a research tool for analysis of complex, multifactorial medical conditions. In order for such a multianalyte sensor to be realized, it must be minimally invasive, sampling of interstitial fluid must occur without pain or harm to the user, and analysis must be rapid as well as selective. Initially developed for pain-free drug delivery, microneedles have been used to deliver vaccines and pharmacologic agents (e.g., insulin) through the skin.
1-2
Since these devices access the interstitial space, microneedles that are integrated with microelectrodes can be used as transdermal electrochemical sensors. Selective detection of glucose, glutamate, lactate, hydrogen peroxide, and ascorbic acid has been demonstrated using integrated microneedle-electrode devices with carbon fibers, modified carbon pastes, and platinum-coated polymer microneedles serving as transducing elements.
3-7,8
This microneedle sensor technology has enabled a novel and sophisticated analytical approach for in situ and simultaneous detection of multiple analytes. Multiplexing offers the possibility of monitoring complex microenvironments, which are otherwise difficult to characterize in a rapid and minimally invasive manner. For example, this technology could be utilized for simultaneous monitoring of extracellular levels of, glucose, lactate and pH,
9
which are important metabolic indicators of disease states
7,10-14
(e.g., cancer proliferation) and exercise-induced acidosis.
15
Bioengineering, Issue 64, Biomedical Engineering, Microneedle, Microneedle sensors, multiplexed detection, electrochemistry, stereolithography
4067
Hydrophobic Salt-modified Nafion for Enzyme Immobilization and Stabilization
Institutions: University of Utah .

Over the last decade, there has been a wealth of application for immobilized and stabilized enzymes including biocatalysis, biosensors, and biofuel cells.
1-3
In most bioelectrochemical applications, enzymes or organelles are immobilized onto an electrode surface with the use of some type of polymer matrix. This polymer scaffold should keep the enzymes stable and allow for the facile diffusion of molecules and ions in and out of the matrix. Most polymers used for this type of immobilization are based on polyamines or polyalcohols - polymers that mimic the natural environment of the enzymes that they encapsulate and stabilize the enzyme through hydrogen or ionic bonding. Another method for stabilizing enzymes involves the use of micelles, which contain hydrophobic regions that can encapsulate and stabilize enzymes.
4,5
In particular, the Minteer group has developed a micellar polymer based on commercially available Nafion.
6,7
Nafion itself is a micellar polymer that allows for the channel-assisted diffusion of protons and other small cations, but the micelles and channels are extremely small and the polymer is very acidic due to sulfonic acid side chains, which is unfavorable for enzyme immobilization. However, when Nafion is mixed with an excess of hydrophobic alkyl ammonium salts such as tetrabutylammonium bromide (TBAB), the quaternary ammonium cations replace the protons and become the counter ions to the sulfonate groups on the polymer side chains (
Figure 1
). This results in larger micelles and channels within the polymer that allow for the diffusion of large substrates and ions that are necessary for enzymatic function such as nicotinamide adenine dinucleotide (NAD). This modified Nafion polymer has been used to immobilize many different types of enzymes as well as mitochondria for use in biosensors and biofuel cells.
8-12
This paper describes a novel procedure for making this micellar polymer enzyme immobilization membrane that can stabilize enzymes. The synthesis of the micellar enzyme immobilization membrane, the procedure for immobilizing enzymes within the membrane, and the assays for studying enzymatic specific activity of the immobilized enzyme are detailed below.
Bioengineering, Issue 65, Materials Science, Chemical Engineering, enzyme immobilization, polymer modification, Nafion, enzyme stabilization, enzyme activity assays
3949
Isolation of Human Umbilical Arterial Smooth Muscle Cells (HUASMC)
Institutions: Universidade da Beira Interior.

The human umbilical cord (UC) is a biological sample that can be easily obtained just after birth. This biological sample is, most of the time, discarded and their collection does not imply any added risk to the newborn or mother s health. Moreover no ethical concerns are raised. The UC is composed by one vein and two arteries from which both endothelial cells (ECs)
1
and smooth muscle cells (SMCs)
2
, two of the main cellular components of blood vessels, can be isolated. In this project the SMCs were obtained after enzymatic treatment of the UC arteries accordingly the experimental procedure previously described by Jaffe
et al
3
. After cell isolation they were kept in t-flash with DMEM-F12 supplemented with 5% of fetal bovine serum and were cultured for several passages. Cells maintained their morphological and other phenotypic characteristics in the different generations. The aim of this study was to isolate smooth muscle cells in order to use them as models for future assays with constrictor drugs, isolate and structurally characterize L-type calcium channels, to study cellular and molecular aspects of the vascular function
4
and to use them in tissue engineering.
Cellular Biology, Issue 41, Human Cells, Umbilical Cord, Tissue Engineering, Cell Culture
1940