ABSTRACT
It is generally accepted that in vitro cell material interaction is a useful criterion in the evaluation of dental material biocompatibility. The objective of this study was to use 3D CLSM time lapse confocal imaging to assess the in vitro biocompatibility of dental composites. This method provides an accurate and sensitive indication of viable cell rate in contact with dental composite extracts. The ELS extra low shrinkage, a dental composite used for direct restoration, has been taken as example. In vitro assessment was performed on cultured primary human gingival fibroblast cells using Live/Dead staining. Images were obtained with the FV10i confocal biological inverted system and analyzed with the FV10-ASW 3.1 Software. Image analysis showed a very slight cytotoxicity in the presence of the tested composite after 5 hours of time lapse. A slight decrease of cell viability was shown in contact with the tested composite extracts compared to control cells. The findings highlighted the use of 3D CLSM time lapse imaging as a sensitive method to qualitatively and quantitatively evaluate the biocompatibility behavior of dental composites.
24 Related JoVE Articles!
Label-free in situ Imaging of Lignification in Plant Cell Walls
Institutions: University of California, Berkeley, Lawrence Berkeley National Laboratory, Lawrence Berkeley National Laboratory.

Meeting growing energy demands safely and efficiently is a pressing global challenge. Therefore, research into biofuels production that seeks to find cost-effective and sustainable solutions has become a topical and critical task. Lignocellulosic biomass is poised to become the primary source of biomass for the conversion to liquid biofuels
1-6
. However, the recalcitrance of these plant cell wall materials to cost-effective and efficient degradation presents a major impediment for their use in the production of biofuels and chemicals
4
. In particular, lignin, a complex and irregular poly-phenylpropanoid heteropolymer, becomes problematic to the postharvest deconstruction of lignocellulosic biomass. For example in biomass conversion for biofuels, it inhibits saccharification in processes aimed at producing simple sugars for fermentation
7
. The effective use of plant biomass for industrial purposes is in fact largely dependent on the extent to which the plant cell wall is lignified. The removal of lignin is a costly and limiting factor
8
and lignin has therefore become a key plant breeding and genetic engineering target in order to improve cell wall conversion. Analytical tools that permit the accurate rapid characterization of lignification of plant cell walls become increasingly important for evaluating a large number of breeding populations. Extractive procedures for the isolation of native components such as lignin are inevitably destructive, bringing about significant chemical and structural modifications
9-11
. Analytical chemical
in situ
methods are thus invaluable tools for the compositional and structural characterization of lignocellulosic materials. Raman microscopy is a technique that relies on inelastic or Raman scattering of monochromatic light, like that from a laser, where the shift in energy of the laser photons is related to molecular vibrations and presents an intrinsic label-free molecular "fingerprint" of the sample. Raman microscopy can afford non-destructive and comparatively inexpensive measurements with minimal sample preparation, giving insights into chemical composition and molecular structure in a close to native state. Chemical imaging by confocal Raman microscopy has been previously used for the visualization of the spatial distribution of cellulose and lignin in wood cell walls
12-14
. Based on these earlier results, we have recently adopted this method to compare lignification in wild type and lignin-deficient transgenic
Populus trichocarpa
(black cottonwood) stem wood
15
. Analyzing the lignin Raman bands
16,17
in the spectral region between 1,600 and 1,700 cm
-1
, lignin signal intensity and localization were mapped
in situ
. Our approach visualized differences in lignin content, localization, and chemical composition. Most recently, we demonstrated Raman imaging of cell wall polymers in
Arabidopsis thaliana
with lateral resolution that is sub-μm
18
. Here, this method is presented affording visualization of lignin in plant cell walls and comparison of lignification in different tissues, samples or species without staining or labeling of the tissues.
Plant Biology, Issue 45, Raman microscopy, lignin, poplar wood, Arabidopsis thaliana
2064
Differential Imaging of Biological Structures with Doubly-resonant Coherent Anti-stokes Raman Scattering (CARS)
Institutions: University of California, Davis, University of California, Davis.

Coherent Raman imaging techniques have seen a dramatic increase in activity over the past decade due to their promise to enable label-free optical imaging with high molecular specificity
1
. The sensitivity of these techniques, however, is many orders of magnitude weaker than fluorescence, requiring milli-molar molecular concentrations
1,2
. Here, we describe a technique that can enable the detection of weak or low concentrations of Raman-active molecules by amplifying their signal with that obtained from strong or abundant Raman scatterers. The interaction of short pulsed lasers in a biological sample generates a variety of coherent Raman scattering signals, each of which carry unique chemical information about the sample. Typically, only one of these signals, e.g. Coherent Anti-stokes Raman scattering (CARS), is used to generate an image while the others are discarded. However, when these other signals, including 3-color CARS and four-wave mixing (FWM), are collected and compared to the CARS signal, otherwise difficult to detect information can be extracted
3
. For example, doubly-resonant CARS (DR-CARS) is the result of the constructive interference between two resonant signals
4
. We demonstrate how tuning of the three lasers required to produce DR-CARS signals to the 2845 cm
-1
CH stretch vibration in lipids and the 2120 cm
-1
CD stretching vibration of a deuterated molecule (e.g. deuterated sugars, fatty acids, etc.) can be utilized to probe both Raman resonances simultaneously. Under these conditions, in addition to CARS signals from each resonance, a combined DR-CARS signal probing both is also generated. We demonstrate how detecting the difference between the DR-CARS signal and the amplifying signal from an abundant molecule's vibration can be used to enhance the sensitivity for the weaker signal. We further demonstrate that this approach even extends to applications where both signals are generated from different molecules, such that e.g. using the strong Raman signal of a solvent can enhance the weak Raman signal of a dilute solute.
Cellular Biology, Issue 44, Raman scattering, Four-wave mixing, Coherent anti-Stokes Raman scattering, Microscopy, Coherent Raman Scattering
2085
Murine Model of Wound Healing
Institutions: The Heart Research Institute, University of Sydney , Royal Prince Alfred Hospital .

Wound healing and repair are the most complex biological processes that occur in human life. After injury, multiple biological pathways become activated. Impaired wound healing, which occurs in diabetic patients for example, can lead to severe unfavorable outcomes such as amputation. There is, therefore, an increasing impetus to develop novel agents that promote wound repair. The testing of these has been limited to large animal models such as swine, which are often impractical. Mice represent the ideal preclinical model, as they are economical and amenable to genetic manipulation, which allows for mechanistic investigation. However, wound healing in a mouse is fundamentally different to that of humans as it primarily occurs via contraction. Our murine model overcomes this by incorporating a splint around the wound. By splinting the wound, the repair process is then dependent on epithelialization, cellular proliferation and angiogenesis, which closely mirror the biological processes of human wound healing. Whilst requiring consistency and care, this murine model does not involve complicated surgical techniques and allows for the robust testing of promising agents that may, for example, promote angiogenesis or inhibit inflammation. Furthermore, each mouse acts as its own control as two wounds are prepared, enabling the application of both the test compound and the vehicle control on the same animal. In conclusion, we demonstrate a practical, easy-to-learn, and robust model of wound healing, which is comparable to that of humans.
Medicine, Issue 75, Anatomy, Physiology, Biomedical Engineering, Surgery, Tissue, Lacerations, Soft Tissue Injuries, Wound Infection, Wounds, Nonpenetrating, Penetrating, Growth Substances, Angiogenesis Modulating Agents, Wounds and Injuries, Wound healing, mouse, angiogenesis, diabetes mellitus, splint, surgical techniques, animal model
50265
Insertion of Flexible Neural Probes Using Rigid Stiffeners Attached with Biodissolvable Adhesive
Institutions: Lawrence Livermore National Laboratory, University of California, San Francisco.

Microelectrode arrays for neural interface devices that are made of biocompatible thin-film polymer are expected to have extended functional lifetime because the flexible material may minimize adverse tissue response caused by micromotion. However, their flexibility prevents them from being accurately inserted into neural tissue. This article demonstrates a method to temporarily attach a flexible microelectrode probe to a rigid stiffener using biodissolvable polyethylene glycol (PEG) to facilitate precise, surgical insertion of the probe. A unique stiffener design allows for uniform distribution of the PEG adhesive along the length of the probe. Flip-chip bonding, a common tool used in microelectronics packaging, enables accurate and repeatable alignment and attachment of the probe to the stiffener. The probe and stiffener are surgically implanted together, then the PEG is allowed to dissolve so that the stiffener can be extracted leaving the probe in place. Finally, an
in vitro
test method is used to evaluate stiffener extraction in an agarose gel model of brain tissue. This approach to implantation has proven particularly advantageous for longer flexible probes (>3 mm). It also provides a feasible method to implant dual-sided flexible probes. To date, the technique has been used to obtain various
in vivo
recording data from the rat cortex.
Bioengineering, Issue 79, Nervous System Diseases, Surgical Procedures, Operative, Investigative Techniques, Nonmetallic Materials, Engineering (General), neural interfaces, polymer neural probes, surgical insertion, polyethylene glycol, microelectrode arrays, chronic implantation
50609
Graphene Coatings for Biomedical Implants
Institutions: Clemson University, East Carolina University, Clemson University, Clemson University.

Atomically smooth graphene as a surface coating has potential to improve implant properties. This demonstrates a method for coating nitinol alloys with nanometer thick layers of graphene for applications as a stent material. Graphene was grown on copper substrates
via
chemical vapor deposition and then transferred onto nitinol substrates. In order to understand how the graphene coating could change biological response, cell viability of rat aortic endothelial cells and rat aortic smooth muscle cells was investigated. Moreover, the effect of graphene-coatings on cell adhesion and morphology was examined with fluorescent confocal microscopy. Cells were stained for actin and nuclei, and there were noticeable differences between pristine nitinol samples compared to graphene-coated samples. Total actin expression from rat aortic smooth muscle cells was found using western blot. Protein adsorption characteristics, an indicator for potential thrombogenicity, were determined for serum albumin and fibrinogen with gel electrophoresis. Moreover, the transfer of charge from fibrinogen to substrate was deduced using Raman spectroscopy. It was found that graphene coating on nitinol substrates met the functional requirements for a stent material and improved the biological response compared to uncoated nitinol. Thus, graphene-coated nitinol is a viable candidate for a stent material.
Biomedical Engineering, Issue 73, Bioengineering, Medicine, Biophysics, Materials Science, Physics, Pharmacology, Toxicology, Surgery, Chemistry and Materials (General), graphene, biomedical implants, surface modification, chemical vapor deposition, protein expression, confocal microscopy, implants, stents, clinical
50276
Heterotopic Mucosal Engrafting Procedure for Direct Drug Delivery to the Brain in Mice
Institutions: Boston University, Harvard Medical School.
Delivery of therapeutics into the brain is impeded by the presence of the blood-brain barrier (BBB) which restricts the passage of polar and high molecular weight compounds from the bloodstream and into brain tissue. Some direct delivery success in humans has been achieved via implantation of transcranial catheters; however this method is highly invasive and associated with numerous complications. A less invasive alternative would be to dose the brain through a surgically implanted, semipermeable membrane such as the nasal mucosa that is used to repair skull base defects following endoscopic transnasal tumor removal surgery in humans. Drug transfer though this membrane would effectively bypass the BBB and diffuse directly into the brain and cerebrospinal fluid. Inspired by this approach, a surgical approach in mice was developed that uses a donor septal mucosal membrane engrafted over an extracranial surgical BBB defect. This model has been shown to effectively allow the passage of high molecular weight compounds into the brain. Since numerous drug candidates are incapable of crossing the BBB, this model is valuable for performing preclinical testing of novel therapies for neurological and psychiatric diseases.
Medicine, Issue 89, drug delivery, mucosa membrane, blood-brain barrier, neurosurgery, transnasal, mouse model
51452
Preparation of Hydroxy-PAAm Hydrogels for Decoupling the Effects of Mechanotransduction Cues
Institutions: Université de Mons.
It is now well established that many cellular functions are regulated by interactions of cells with physicochemical and mechanical cues of their extracellular matrix (ECM) environment. Eukaryotic cells constantly sense their local microenvironment through surface mechanosensors to transduce physical changes of ECM into biochemical signals, and integrate these signals to achieve specific changes in gene expression. Interestingly, physicochemical and mechanical parameters of the ECM can couple with each other to regulate cell fate. Therefore, a key to understanding mechanotransduction is to decouple the relative contribution of ECM cues on cellular functions. Here we present a detailed experimental protocol to rapidly and easily generate biologically relevant hydrogels for the independent tuning of mechanotransduction cues
in vitro
. We chemically modified polyacrylamide hydrogels (PAAm) to surmount their intrinsically non-adhesive properties by incorporating hydroxyl-functionalized acrylamide monomers during the polymerization. We obtained a novel PAAm hydrogel, called hydroxy-PAAm, which permits immobilization of any desired nature of ECM proteins. The combination of hydroxy-PAAm hydrogels with microcontact printing allows to independently control the morphology of single-cells, the matrix stiffness, the nature and the density of ECM proteins. We provide a simple and rapid method that can be set up in every biology lab to study
in vitro
cell mechanotransduction processes. We validate this novel two-dimensional platform by conducting experiments on endothelial cells that demonstrate a mechanical coupling between ECM stiffness and the nucleus.
Bioengineering, Issue 90, hydrogels, mechanotransduction, polyacrylamide, microcontact printing, cell shape, stiffness, durotaxis, cell-ligand density
51010
Isolation of Human Hepatocytes by a Two-step Collagenase Perfusion Procedure
Institutions: Grosshadern Hospital, Munich, Grosshadern Hospital, Munich, Hepacult LLC, Regensburg, Grosshadern Hospital, Munich.

The liver, an organ with an exceptional regeneration capacity, carries out a wide range of functions, such as detoxification, metabolism and homeostasis. As such, hepatocytes are an important model for a large variety of research questions. In particular, the use of human hepatocytes is especially important in the fields of pharmacokinetics, toxicology, liver regeneration and translational research. Thus, this method presents a modified version of a two-step collagenase perfusion procedure to isolate hepatocytes as described by Seglen
1
. Previously, hepatocytes have been isolated by mechanical methods. However, enzymatic methods have been shown to be superior as hepatocytes retain their structural integrity and function after isolation. This method presented here adapts the method designed previously for rat livers to human liver pieces and results in a large yield of hepatocytes with a viability of 77±10%. The main difference in this procedure is the process of cannulization of the blood vessels. Further, the method described here can also be applied to livers from other species with comparable liver or blood vessel sizes.
Medicine, Issue 79, Cellular Biology, Biomedical Engineering, Anatomy, Physiology, Surgery, Life Sciences (General), Human hepatocyte isolation, human hepatocyte, collagenase, perfusion, collagenase perfusion, hepatocyte, liver, human, cell, isolation, clinical applications, clinical techniques
50615
Assays for the Identification of Novel Antivirals against Bluetongue Virus
Institutions: University of Alabama at Birmingham, Auburn University.
To identify potential antivirals against BTV, we have developed, optimized and validated three assays presented here. The CPE-based assay was the first assay developed to evaluate whether a compound showed any antiviral efficacy and have been used to screen large compound library. Meanwhile, cytotoxicity of antivirals could also be evaluated using the CPE-based assay. The dose-response assay was designed to determine the range of efficacy for the selected antiviral,
i.e.
50% inhibitory concentration (IC
50
) or effective concentration (EC
50
), as well as its range of cytotoxicity (CC
50
). The ToA assay was employed for the initial MoA study to determine the underlying mechanism of the novel antivirals during BTV viral lifecycle or the possible effect on host cellular machinery. These assays are vital for the evaluation of antiviral efficacy in cell culture system, and have been used for our recent researches leading to the identification of a number of novel antivirals against BTV.
Immunology, Issue 80, Drug Discovery, Drug Evaluation, Preclinical, Evaluation Studies as Topic, Drug Evaluation, Feasibility Studies, Biological Assay, Technology, Pharmaceutical, High-Throughput Screening Assays, Animal Diseases, Investigative Techniques, Antiviral, Efficacy, Bluetongue Virus, Cytopathic effect, Dose response, Time-of-Addition, Mechanism-of-Action
50820
Pre-clinical Evaluation of Tyrosine Kinase Inhibitors for Treatment of Acute Leukemia
Institutions: University of Colorado Anschutz Medical Campus, University Hospital of Essen.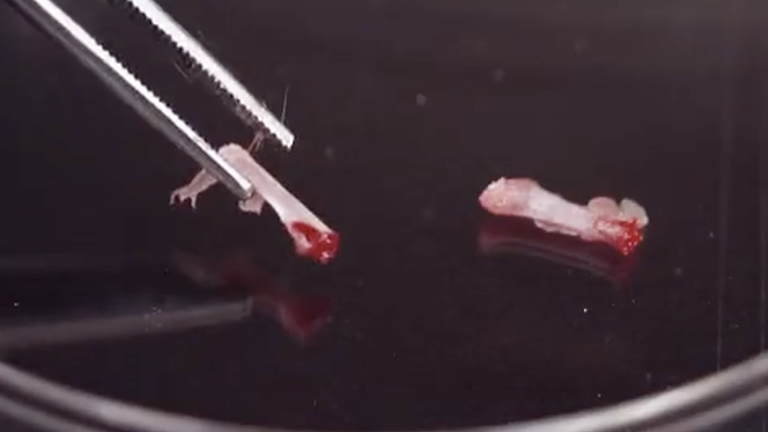 Receptor tyrosine kinases have been implicated in the development and progression of many cancers, including both leukemia and solid tumors, and are attractive druggable therapeutic targets. Here we describe an efficient four-step strategy for pre-clinical evaluation of tyrosine kinase inhibitors (TKIs) in the treatment of acute leukemia. Initially, western blot analysis is used to confirm target inhibition in cultured leukemia cells. Functional activity is then evaluated using clonogenic assays in methylcellulose or soft agar cultures. Experimental compounds that demonstrate activity in cell culture assays are evaluated
in vivo
using NOD-SCID-gamma (NSG) mice transplanted orthotopically with human leukemia cell lines. Initial
in vivo
pharmacodynamic studies evaluate target inhibition in leukemic blasts isolated from the bone marrow. This approach is used to determine the dose and schedule of administration required for effective target inhibition. Subsequent studies evaluate the efficacy of the TKIs
in vivo
using luciferase expressing leukemia cells, thereby allowing for non-invasive bioluminescent monitoring of leukemia burden and assessment of therapeutic response using an
in vivo
bioluminescence imaging system. This strategy has been effective for evaluation of TKIs
in vitro
and
in vivo
and can be applied for identification of molecularly-targeted agents with therapeutic potential or for direct comparison and prioritization of multiple compounds.
Medicine, Issue 79, Leukemia, Receptor Protein-Tyrosine Kinases, Molecular Targeted Therapy, Therapeutics, novel small molecule inhibitor, receptor tyrosine kinase, leukemia
50720
Analysis of Tubular Membrane Networks in Cardiac Myocytes from Atria and Ventricles
Institutions: Heart Research Center Goettingen, University Medical Center Goettingen, German Center for Cardiovascular Research (DZHK) partner site Goettingen, University of Maryland School of Medicine.

In cardiac myocytes a complex network of membrane tubules - the transverse-axial tubule system (TATS) - controls deep intracellular signaling functions. While the outer surface membrane and associated TATS membrane components appear to be continuous, there are substantial differences in lipid and protein content. In ventricular myocytes (VMs), certain TATS components are highly abundant contributing to rectilinear tubule networks and regular branching 3D architectures. It is thought that peripheral TATS components propagate action potentials from the cell surface to thousands of remote intracellular sarcoendoplasmic reticulum (SER) membrane contact domains, thereby activating intracellular Ca
2+
release units (CRUs). In contrast to VMs, the organization and functional role of TATS membranes in atrial myocytes (AMs) is significantly different and much less understood. Taken together, quantitative structural characterization of TATS membrane networks in healthy and diseased myocytes is an essential prerequisite towards better understanding of functional plasticity and pathophysiological reorganization. Here, we present a strategic combination of protocols for direct quantitative analysis of TATS membrane networks in living VMs and AMs. For this, we accompany primary cell isolations of mouse VMs and/or AMs with critical quality control steps and direct membrane staining protocols for fluorescence imaging of TATS membranes. Using an optimized workflow for confocal or superresolution TATS image processing, binarized and skeletonized data are generated for quantitative analysis of the TATS network and its components. Unlike previously published indirect regional aggregate image analysis strategies, our protocols enable direct characterization of specific components and derive complex physiological properties of TATS membrane networks in living myocytes with high throughput and open access software tools. In summary, the combined protocol strategy can be readily applied for quantitative TATS network studies during physiological myocyte adaptation or disease changes, comparison of different cardiac or skeletal muscle cell types, phenotyping of transgenic models, and pharmacological or therapeutic interventions.
Bioengineering, Issue 92, cardiac myocyte, atria, ventricle, heart, primary cell isolation, fluorescence microscopy, membrane tubule, transverse-axial tubule system, image analysis, image processing, T-tubule, collagenase
51823
A Microplate Assay to Assess Chemical Effects on RBL-2H3 Mast Cell Degranulation: Effects of Triclosan without Use of an Organic Solvent
Institutions: University of Maine, Orono, University of Maine, Orono.

Mast cells play important roles in allergic disease and immune defense against parasites. Once activated (
e.g.
by an allergen), they degranulate, a process that results in the exocytosis of allergic mediators. Modulation of mast cell degranulation by drugs and toxicants may have positive or adverse effects on human health. Mast cell function has been dissected in detail with the use of rat basophilic leukemia mast cells (RBL-2H3), a widely accepted model of human mucosal mast cells
3-5
. Mast cell granule component and the allergic mediator β-hexosaminidase, which is released linearly in tandem with histamine from mast cells
6
, can easily and reliably be measured through reaction with a fluorogenic substrate, yielding measurable fluorescence intensity in a microplate assay that is amenable to high-throughput studies
1
. Originally published by Naal
et al.
1
, we have adapted this degranulation assay for the screening of drugs and toxicants and demonstrate its use here. Triclosan is a broad-spectrum antibacterial agent that is present in many consumer products and has been found to be a therapeutic aid in human allergic skin disease
7-11
, although the mechanism for this effect is unknown. Here we demonstrate an assay for the effect of triclosan on mast cell degranulation. We recently showed that triclosan strongly affects mast cell function
2
. In an effort to avoid use of an organic solvent, triclosan is dissolved directly into aqueous buffer with heat and stirring, and resultant concentration is confirmed using UV-Vis spectrophotometry (using ε
280
= 4,200 L/M/cm)
12
. This protocol has the potential to be used with a variety of chemicals to determine their effects on mast cell degranulation, and more broadly, their allergic potential.
Immunology, Issue 81, mast cell, basophil, degranulation, RBL-2H3, triclosan, irgasan, antibacterial, β-hexosaminidase, allergy, Asthma, toxicants, ionophore, antigen, fluorescence, microplate, UV-Vis
50671
Non-contact, Label-free Monitoring of Cells and Extracellular Matrix using Raman Spectroscopy
Institutions: Eberhard Karls University, Tübingen, Fraunhofer Institute of Interfacial Engineering and Biotechnology (IGB) Stuttgart, Germany, University of Stuttgart, Germany, Julius-Maximillians University, Würzburg, Germany.

Non-destructive, non-contact and label-free technologies to monitor cell and tissue cultures are needed in the field of biomedical research.
1-5
However, currently available routine methods require processing steps and alter sample integrity. Raman spectroscopy is a fast method that enables the measurement of biological samples without the need for further processing steps. This laser-based technology detects the inelastic scattering of monochromatic light.
6
As every chemical vibration is assigned to a specific Raman band (wavenumber in cm
-1
), each biological sample features a typical spectral pattern due to their inherent biochemical composition.
7-9
Within Raman spectra, the peak intensities correlate with the amount of the present molecular bonds.
1
Similarities and differences of the spectral data sets can be detected by employing a multivariate analysis (e.g. principal component analysis (PCA)).
10
Here, we perform Raman spectroscopy of living cells and native tissues. Cells are either seeded on glass bottom dishes or kept in suspension under normal cell culture conditions (37 °C, 5% CO
2
) before measurement. Native tissues are dissected and stored in phosphate buffered saline (PBS) at 4 °C prior measurements. Depending on our experimental set up, we then either focused on the cell nucleus or extracellular matrix (ECM) proteins such as elastin and collagen. For all studies, a minimum of 30 cells or 30 random points of interest within the ECM are measured. Data processing steps included background subtraction and normalization.
Bioengineering, Issue 63, Raman spectroscopy, label-free analysis, living cells, extracellular matrix, tissue engineering
3977
A Chitosan Based, Laser Activated Thin Film Surgical Adhesive, 'SurgiLux': Preparation and Demonstration
Institutions: University of New South Wales .

Sutures are a 4,000 year old technology that remain the 'gold-standard' for wound closure by virtue of their repair strength (~100 KPa). However, sutures can act as a nidus for infection and in many procedures are unable to effect wound repair or interfere with functional tissue regeneration.
1
Surgical glues and adhesives, such as those based on fibrin and cyanoacrylates, have been developed as alternatives to sutures for the repair of such wounds. However, current commercial adhesives also have significant disadvantages, ranging from viral and prion transfer and a lack of repair strength as with the fibrin glues, to tissue toxicity and a lack of biocompatibility for the cyanoacrylate based adhesives. Furthermore, currently available surgical adhesives tend to be gel-based and can have extended curing times which limit their application.
2
Similarly, the use of UV lasers to facilitate cross-linking mechanisms in protein-based or albumin 'solders' can lead to DNA damage while laser tissue welding (LTW) predisposes thermal damage to tissues.
3
Despite their disadvantages, adhesives and LTW have captured approximately 30% of the wound closure market reported to be in excess of US $5 billion per annum, a significant testament to the need for sutureless technology.
4
In the pursuit of sutureless technology we have utilized chitosan as a biomaterial for the development of a flexible, thin film, laser-activated surgical adhesive termed 'SurgiLux'. This novel bioadhesive uses a unique combination of biomaterials and photonics that are FDA approved and successfully used in a variety of biomedical applications and products. SurgiLux overcomes all the disadvantages associated with sutures and current surgical adhesives (see
Table 1
). In this presentation we report the relatively simple protocol for the fabrication of SurgiLux and demonstrate its laser activation and tissue weld strength. SurgiLux films adhere to collagenous tissue without chemical modification such as cross-linking and through irradiation using a comparatively low-powered (120 mW) infrared laser instead of UV light. Chitosan films have a natural but weak adhesive attraction to collagen (~3 KPa), laser activation of the chitosan based SurgiLux films emphasizes the strength of this adhesion through polymer chain interactions as a consequence of transient thermal expansion.
5
Without this 'activation' process, SurgiLux films are readily removed.
6-9
SurgiLux has been tested both
in vitro
and
in vivo
on a variety of tissues including nerve, intestine, dura mater and cornea. In all cases it demonstrated good biocompatibility and negligible thermal damage as a consequence of irradiation.
6-10
Bioengineering, Issue 68, Chitosan, Infra-red Laser, Indocyanine Green, Biomaterial, SurgiLux, Surgical Adhesive
3527
Fabrication and Application of Rose Bengal-chitosan Films in Laser Tissue Repair
Institutions: University of Western Sydney, NSW Australia, Macquarie University, NSW Australia, University of Siena, Italy.

Photochemical tissue bonding (PTB) is a sutureless technique for tissue repair, which is achieved by applying a solution of rose bengal (RB) between two tissue edges
1,2
. These are then irradiated by a laser that is selectively absorbed by the RB. The resulting photochemical reactions supposedly crosslink the collagen fibers in the tissue with minimal heat production
3
. In this report, RB has been incorporated in thin chitosan films to fabricate a novel tissue adhesive that is laser-activated. Adhesive films, based on chitosan and containing ~0.1 wt% RB, are fabricated and bonded to calf intestine and rat tibial nerves by a solid state laser (λ=532 nm, Fluence~110 J/cm
2
, spot size~0.5 cm). A single-column tensiometer, interfaced with a personal computer, is used to test the bonding strength. The RB-chitosan adhesive bonds firmly to the intestine with a strength of 15 ± 6 kPa, (n=30). The adhesion strength drops to 2 ± 2 kPa (n=30) when the laser is not applied to the adhesive. The anastomosis of tibial nerves can be also completed without the use of sutures. A novel chitosan adhesive has been fabricated that bonds photochemically to tissue and does not require sutures.
Bioengineering, Issue 68, Photochemical tissue bonding, tissue repair, nerve anastomosis, sutureless technique, chitosan, surgical adhesive
4158
Biochemical and High Throughput Microscopic Assessment of Fat Mass in Caenorhabditis Elegans
Institutions: Massachusetts General Hospital and Harvard Medical School, Massachusetts Institute of Technology.
The nematode
C. elegans
has emerged as an important model for the study of conserved genetic pathways regulating fat metabolism as it relates to human obesity and its associated pathologies. Several previous methodologies developed for the visualization of
C. elegans
triglyceride-rich fat stores have proven to be erroneous, highlighting cellular compartments other than lipid droplets. Other methods require specialized equipment, are time-consuming, or yield inconsistent results. We introduce a rapid, reproducible, fixative-based Nile red staining method for the accurate and rapid detection of neutral lipid droplets in
C. elegans
. A short fixation step in 40% isopropanol makes animals completely permeable to Nile red, which is then used to stain animals. Spectral properties of this lipophilic dye allow it to strongly and selectively fluoresce in the yellow-green spectrum only when in a lipid-rich environment, but not in more polar environments. Thus, lipid droplets can be visualized on a fluorescent microscope equipped with simple GFP imaging capability after only a brief Nile red staining step in isopropanol. The speed, affordability, and reproducibility of this protocol make it ideally suited for high throughput screens. We also demonstrate a paired method for the biochemical determination of triglycerides and phospholipids using gas chromatography mass-spectrometry. This more rigorous protocol should be used as confirmation of results obtained from the Nile red microscopic lipid determination. We anticipate that these techniques will become new standards in the field of
C. elegans
metabolic research.
Genetics, Issue 73, Biochemistry, Cellular Biology, Molecular Biology, Developmental Biology, Physiology, Anatomy, Caenorhabditis elegans, Obesity, Energy Metabolism, Lipid Metabolism, C. elegans, fluorescent lipid staining, lipids, Nile red, fat, high throughput screening, obesity, gas chromatography, mass spectrometry, GC/MS, animal model
50180
A Restriction Enzyme Based Cloning Method to Assess the In vitro Replication Capacity of HIV-1 Subtype C Gag-MJ4 Chimeric Viruses
Institutions: Emory University, Emory University.

The protective effect of many HLA class I alleles on HIV-1 pathogenesis and disease progression is, in part, attributed to their ability to target conserved portions of the HIV-1 genome that escape with difficulty. Sequence changes attributed to cellular immune pressure arise across the genome during infection, and if found within conserved regions of the genome such as Gag, can affect the ability of the virus to replicate
in vitro
. Transmission of HLA-linked polymorphisms in Gag to HLA-mismatched recipients has been associated with reduced set point viral loads. We hypothesized this may be due to a reduced replication capacity of the virus. Here we present a novel method for assessing the
in vitro
replication of HIV-1 as influenced by the
gag
gene isolated from acute time points from subtype C infected Zambians. This method uses restriction enzyme based cloning to insert the
gag
gene into a common subtype C HIV-1 proviral backbone, MJ4. This makes it more appropriate to the study of subtype C sequences than previous recombination based methods that have assessed the
in vitro
replication of chronically derived
gag-pro
sequences. Nevertheless, the protocol could be readily modified for studies of viruses from other subtypes. Moreover, this protocol details a robust and reproducible method for assessing the replication capacity of the Gag-MJ4 chimeric viruses on a CEM-based T cell line. This method was utilized for the study of Gag-MJ4 chimeric viruses derived from 149 subtype C acutely infected Zambians, and has allowed for the identification of residues in Gag that affect replication. More importantly, the implementation of this technique has facilitated a deeper understanding of how viral replication defines parameters of early HIV-1 pathogenesis such as set point viral load and longitudinal CD4+ T cell decline.
Infectious Diseases, Issue 90, HIV-1, Gag, viral replication, replication capacity, viral fitness, MJ4, CEM, GXR25
51506
Detection of Architectural Distortion in Prior Mammograms via Analysis of Oriented Patterns
Institutions: University of Calgary , University of Calgary .

We demonstrate methods for the detection of architectural distortion in prior mammograms of interval-cancer cases based on analysis of the orientation of breast tissue patterns in mammograms. We hypothesize that architectural distortion modifies the normal orientation of breast tissue patterns in mammographic images before the formation of masses or tumors. In the initial steps of our methods, the oriented structures in a given mammogram are analyzed using Gabor filters and phase portraits to detect node-like sites of radiating or intersecting tissue patterns. Each detected site is then characterized using the node value, fractal dimension, and a measure of angular dispersion specifically designed to represent spiculating patterns associated with architectural distortion. Our methods were tested with a database of 106 prior mammograms of 56 interval-cancer cases and 52 mammograms of 13 normal cases using the features developed for the characterization of architectural distortion, pattern classification
via
quadratic discriminant analysis, and validation with the leave-one-patient out procedure. According to the results of free-response receiver operating characteristic analysis, our methods have demonstrated the capability to detect architectural distortion in prior mammograms, taken 15 months (on the average) before clinical diagnosis of breast cancer, with a sensitivity of 80% at about five false positives per patient.
Medicine, Issue 78, Anatomy, Physiology, Cancer Biology, angular spread, architectural distortion, breast cancer, Computer-Assisted Diagnosis, computer-aided diagnosis (CAD), entropy, fractional Brownian motion, fractal dimension, Gabor filters, Image Processing, Medical Informatics, node map, oriented texture, Pattern Recognition, phase portraits, prior mammograms, spectral analysis
50341
Modeling Neural Immune Signaling of Episodic and Chronic Migraine Using Spreading Depression In Vitro
Institutions: The University of Chicago Medical Center, The University of Chicago Medical Center.

Migraine and its transformation to chronic migraine are healthcare burdens in need of improved treatment options. We seek to define how neural immune signaling modulates the susceptibility to migraine, modeled
in vitro
using spreading depression (SD), as a means to develop novel therapeutic targets for episodic and chronic migraine. SD is the likely cause of migraine aura and migraine pain. It is a paroxysmal loss of neuronal function triggered by initially increased neuronal activity, which slowly propagates within susceptible brain regions. Normal brain function is exquisitely sensitive to, and relies on, coincident low-level immune signaling. Thus, neural immune signaling likely affects electrical activity of SD, and therefore migraine. Pain perception studies of SD in whole animals are fraught with difficulties, but whole animals are well suited to examine systems biology aspects of migraine since SD activates trigeminal nociceptive pathways. However, whole animal studies alone cannot be used to decipher the cellular and neural circuit mechanisms of SD. Instead,
in vitro
preparations where environmental conditions can be controlled are necessary. Here, it is important to recognize limitations of acute slices and distinct advantages of hippocampal slice cultures. Acute brain slices cannot reveal subtle changes in immune signaling since preparing the slices alone triggers: pro-inflammatory changes that last days, epileptiform behavior due to high levels of oxygen tension needed to vitalize the slices, and irreversible cell injury at anoxic slice centers. In contrast, we examine immune signaling in mature hippocampal slice cultures since the cultures closely parallel their
in vivo
counterpart with mature trisynaptic function; show quiescent astrocytes, microglia, and cytokine levels; and SD is easily induced in an unanesthetized preparation. Furthermore, the slices are long-lived and SD can be induced on consecutive days without injury, making this preparation the sole means to-date capable of modeling the neuroimmune consequences of chronic SD, and thus perhaps chronic migraine. We use electrophysiological techniques and non-invasive imaging to
measure
neuronal cell and circuit functions coincident with SD. Neural immune gene expression variables are measured with qPCR screening, qPCR arrays, and, importantly, use of cDNA preamplification for detection of ultra-low level targets such as interferon-gamma using whole, regional, or specific cell enhanced (via laser dissection microscopy) sampling. Cytokine cascade signaling is further assessed with multiplexed phosphoprotein related targets with gene expression and phosphoprotein changes confirmed via cell-specific immunostaining. Pharmacological and siRNA strategies are used to
mimic
and
modulate
SD immune signaling.
Neuroscience, Issue 52, innate immunity, hormesis, microglia, T-cells, hippocampus, slice culture, gene expression, laser dissection microscopy, real-time qPCR, interferon-gamma
2910
Characterization of Complex Systems Using the Design of Experiments Approach: Transient Protein Expression in Tobacco as a Case Study
Institutions: RWTH Aachen University, Fraunhofer Gesellschaft.

Plants provide multiple benefits for the production of biopharmaceuticals including low costs, scalability, and safety. Transient expression offers the additional advantage of short development and production times, but expression levels can vary significantly between batches thus giving rise to regulatory concerns in the context of good manufacturing practice. We used a design of experiments (DoE) approach to determine the impact of major factors such as regulatory elements in the expression construct, plant growth and development parameters, and the incubation conditions during expression, on the variability of expression between batches. We tested plants expressing a model anti-HIV monoclonal antibody (2G12) and a fluorescent marker protein (DsRed). We discuss the rationale for selecting certain properties of the model and identify its potential limitations. The general approach can easily be transferred to other problems because the principles of the model are broadly applicable: knowledge-based parameter selection, complexity reduction by splitting the initial problem into smaller modules, software-guided setup of optimal experiment combinations and step-wise design augmentation. Therefore, the methodology is not only useful for characterizing protein expression in plants but also for the investigation of other complex systems lacking a mechanistic description. The predictive equations describing the interconnectivity between parameters can be used to establish mechanistic models for other complex systems.
Bioengineering, Issue 83, design of experiments (DoE), transient protein expression, plant-derived biopharmaceuticals, promoter, 5'UTR, fluorescent reporter protein, model building, incubation conditions, monoclonal antibody
51216
Analysis of Nephron Composition and Function in the Adult Zebrafish Kidney
Institutions: University of Notre Dame.

The zebrafish model has emerged as a relevant system to study kidney development, regeneration and disease. Both the embryonic and adult zebrafish kidneys are composed of functional units known as nephrons, which are highly conserved with other vertebrates, including mammals. Research in zebrafish has recently demonstrated that two distinctive phenomena transpire after adult nephrons incur damage: first, there is robust regeneration within existing nephrons that replaces the destroyed tubule epithelial cells; second, entirely new nephrons are produced from renal progenitors in a process known as neonephrogenesis. In contrast, humans and other mammals seem to have only a limited ability for nephron epithelial regeneration. To date, the mechanisms responsible for these kidney regeneration phenomena remain poorly understood. Since adult zebrafish kidneys undergo both nephron epithelial regeneration and neonephrogenesis, they provide an outstanding experimental paradigm to study these events. Further, there is a wide range of genetic and pharmacological tools available in the zebrafish model that can be used to delineate the cellular and molecular mechanisms that regulate renal regeneration. One essential aspect of such research is the evaluation of nephron structure and function. This protocol describes a set of labeling techniques that can be used to gauge renal composition and test nephron functionality in the adult zebrafish kidney. Thus, these methods are widely applicable to the future phenotypic characterization of adult zebrafish kidney injury paradigms, which include but are not limited to, nephrotoxicant exposure regimes or genetic methods of targeted cell death such as the nitroreductase mediated cell ablation technique. Further, these methods could be used to study genetic perturbations in adult kidney formation and could also be applied to assess renal status during chronic disease modeling.
Cellular Biology, Issue 90, zebrafish; kidney; nephron; nephrology; renal; regeneration; proximal tubule; distal tubule; segment; mesonephros; physiology; acute kidney injury (AKI)
51644
Rapid Genotyping of Mouse Tissue Using Sigma's Extract-N-Amp Tissue PCR Kit
Institutions: University of California, Irvine (UCI).

Genomic detection of DNA via PCR amplification and detection on an electrophoretic gel is a standard way that the genotype of a tissue sample is determined. Conventional preparation of tissues for PCR-ready DNA often take several hours to days, depending on the tissue sample. The genotype of the sample may thus be delayed for several days, which is not an option for many different types of experiments. Here we demonstrate the complete genotyping of a mouse tail sample, including tissue digestion and PCR readout, in one and a half hours using Sigma's SYBR Green Extract-N-Amp Tissue PCR Kit. First, we demonstrate the fifteen-minute extraction of DNA from the tissue sample. Then, we demonstrate the real time read-out of the PCR amplification of the sample, which allows for the identification of a positive sample as it is being amplified. Together, the rapid extraction and real-time readout allow for a prompt identification of genotype of a variety different types of tissues through the reliable method of PCR.
Basic Protocols, Issue 11, genotyping, PCR, DNA extraction, Mice
636
In situ Imaging of the Mouse Thymus Using 2-Photon Microscopy
Institutions: University of California, Berkeley.

Two-photon Microscopy (TPM) enables us to image deep into the thymus and document the events that are important for thymocyte development. To follow the migration of individuals in a crowd of thymocytes , we generate neonatal chimeras where less than one percent of the thymocytes are derived from a donor that is transgenic for a ubiquitously express fluorescent protein. To generate these partial hematopoetic chimeras, neonatal recipients are injected with bone marrow between 3-7 days of age. After 4-6 weeks, the mouse is sacrificed and the thymus is carefully dissected and bissected preserving the architecture of the tissue that will be imaged. The thymus is glued onto a coverslip in preparation for ex vivo imaging by TPM. During imaging the thymus is kept in DMEM without phenol red that is perfused with 95% oxygen and 5% carbon dioxide and warmed to 37°C. Using this approach, we can study the events required for the generation of a diverse T cell repertoire.
Immunology, Issue 11, 2-photon microscopy, neonatal chimera, adoptive transfer, thymus
652
Ex Vivo Culture of Patient Tissue & Examination of Gene Delivery
Institutions: University College Cork, University College Cork.

This video describes the use of patient tissue as an
ex vivo
model for the study of gene delivery. Fresh patient tissue obtained at the time of surgery is sliced and maintained in culture. The
ex vivo
model system allows for the physical delivery of genes into intact patient tissue and gene expression is analysed by bioluminescence imaging using the IVIS detection system. The bioluminescent detection system demonstrates rapid and accurate quantification of gene expression within individual slices without the need for tissue sacrifice. This slice tissue culture system may be used in a variety of tissue types including normal and malignant tissue and allows us to study the effects of the heterogeneous nature of intact tissue and the high degree of variability between individual patients. This model system could be used in certain situations as an alternative to animal models and as a complementary preclinical mode prior to entering clinical trial.
Medicine, Issue 46, Bioluminescent imaging, Ex vivo tissue model, Preclinical research, Gene delivery
2378