Preparation of Silica Nanoparticles Through Microwave-assisted Acid-catalysis
Published: 12-16-2013
ABSTRACT
Microwave-assisted synthetic techniques were used to quickly and reproducibly produce silica nanoparticle sols using an acid catalyst with nanoparticle diameters ranging from 30-250 nm by varying the reaction conditions. Through the selection of a microwave compatible solvent, silicic acid precursor, catalyst, and microwave irradiation time, these microwave-assisted methods were capable of overcoming the previously reported shortcomings associated with synthesis of silica nanoparticles using microwave reactors. The siloxane precursor was hydrolyzed using the acid catalyst, HCl. Acetone, a low-tan δ solvent, mediates the condensation reactions and has minimal interaction with the electromagnetic field. Condensation reactions begin when the silicic acid precursor couples with the microwave radiation, leading to silica nanoparticle sol formation. The silica nanoparticles were characterized by dynamic light scattering data and scanning electron microscopy, which show the materials' morphology and size to be dependent on the reaction conditions. Microwave-assisted reactions produce silica nanoparticles with roughened textured surfaces that are atypical for silica sols produced by Stöber's methods, which have smooth surfaces.
19 Related JoVE Articles!
Solubilization and Bio-conjugation of Quantum Dots and Bacterial Toxicity Assays by Growth Curve and Plate Count
Institutions: McGill University, Montreal, QC Canada.

Quantum dots (QDs) are fluorescent semiconductor nanoparticles with size-dependent emission spectra that can be excited by a broad choice of wavelengths. QDs have attracted a lot of interest for imaging, diagnostics, and therapy due to their bright, stable fluorescence
1,2 3,4,5
. QDs can be conjugated to a variety of bio-active molecules for binding to bacteria and mammalian cells
6
. QDs are also being widely investigated as cytotoxic agents for targeted killing of bacteria. The emergence of multiply-resistant bacterial strains is rapidly becoming a public health crisis, particularly in the case of Gram negative pathogens
7
. Because of the well-known antimicrobial effect of certain nanomaterials, especially Ag, there are hundreds of studies examining the toxicity of nanoparticles to bacteria
8
. Bacterial studies have been performed with other types of semiconductor nanoparticles as well, especially TiO
2
9,10-11
, but also ZnO
12
and others including CuO
13
. Some comparisons of bacterial strains have been performed in these studies, usually comparing a Gram negative strain with a Gram positive. With all of these particles, mechanisms of toxicity are attributed to oxidation: either the photogeneration of reactive oxygen species (ROS) by the particles or the direct release of metal ions that can cause oxidative toxicity. Even with these materials, results of different studies vary greatly. In some studies the Gram positive test strain is reportedly more sensitive than the Gram negative
10
; in others it is the opposite
14
. These studies have been well reviewed
15
. In all nanoparticle studies, particle composition, size, surface chemistry, sample aging/breakdown, and wavelength, power, and duration of light exposure can all dramatically affect the results. In addition, synthesis byproducts and solvents must be considered
16 17
. High-throughput screening techniques are needed to be able to develop effective new nanomedicine agents. CdTe QDs have anti-microbial effects alone
18
or in combination with antibiotics. In a previous study, we showed that coupling of antibiotics to CdTe can increase toxicity to bacteria but decrease toxicity to mammalian cells, due to decreased production of reactive oxygen species from the conjugates
19
. Although it is unlikely that cadmium-containing compounds will be approved for use in humans, such preparations could be used for disinfection of surfaces or sterilization of water. In this protocol, we give a straightforward approach to solubilizing CdTe QDs with mercaptopropionic acid (MPA). The QDs are ready to use within an hour. We then demonstrate coupling to an antimicrobial agent. The second part of the protocol demonstrates a 96-well bacterial inhibition assay using the conjugated and unconjugated QDs. The optical density is read over many hours, permitting the effects of QD addition and light exposure to be evaluated immediately as well as after a recovery period. We also illustrate a colony count for quantifying bacterial survival.
Biomedical Engineering, Issue 65, Bioengineering, Molecular Biology, Quantum dots, solubilization, conjugation, cytotoxicity, phototoxicity, growth curve, plate count
3969
Whole-Body Nanoparticle Aerosol Inhalation Exposures
Institutions: West Virginia University , West Virginia University , National Institute for Occupational Safety and Health.

Inhalation is the most likely exposure route for individuals working with aerosolizable engineered nano-materials (ENM). To properly perform nanoparticle inhalation toxicology studies, the aerosols in a chamber housing the experimental animals must have: 1) a steady concentration maintained at a desired level for the entire exposure period; 2) a homogenous composition free of contaminants; and 3) a stable size distribution with a geometric mean diameter < 200 nm and a geometric standard deviation σ
g
< 2.5
5
. The generation of aerosols containing nanoparticles is quite challenging because nanoparticles easily agglomerate. This is largely due to very strong inter-particle forces and the formation of large fractal structures in tens or hundreds of microns in size
6
, which are difficult to be broken up. Several common aerosol generators, including nebulizers, fluidized beds, Venturi aspirators and the Wright dust feed, were tested; however, none were able to produce nanoparticle aerosols which satisfy all criteria
5
. A whole-body nanoparticle aerosol inhalation exposure system was fabricated, validated and utilized for nano-TiO
2
inhalation toxicology studies. Critical components: 1) novel nano-TiO
2
aerosol generator; 2) 0.5 m
3
whole-body inhalation exposure chamber; and 3) monitor and control system. Nano-TiO
2
aerosols generated from bulk dry nano-TiO
2
powders (primary diameter of 21 nm, bulk density of 3.8 g/cm
3
) were delivered into the exposure chamber at a flow rate of 90 LPM (10.8 air changes/hr). Particle size distribution and mass concentration profiles were measured continuously with a scanning mobility particle sizer (SMPS), and an electric low pressure impactor (ELPI). The aerosol mass concentration (
C
) was verified gravimetrically (
mg/m3
). The mass (
M
) of the collected particles was determined as
M = (Mpost-Mpre), where Mpre
and
Mpost
are masses of the filter before and after sampling (
mg
). The mass concentration was calculated as
C = M/(Q*t),
where
Q
is sampling flowrate (
m3/min
)
,
and
t
is the sampling time (
minute
). The chamber pressure, temperature, relative humidity (RH), O
2
and CO
2
concentrations were monitored and controlled continuously. Nano-TiO
2
aerosols collected on Nuclepore filters were analyzed with a scanning electron microscope (SEM) and energy dispersive X-ray (EDX) analysis. In summary, we report that the nano-particle aerosols generated and delivered to our exposure chamber have: 1) steady mass concentration; 2) homogenous composition free of contaminants; 3) stable particle size distributions with a count-median aerodynamic diameter of 157 nm during aerosol generation. This system reliably and repeatedly creates test atmospheres that simulate occupational, environmental or domestic ENM aerosol exposures.
Medicine, Issue 75, Physiology, Anatomy, Chemistry, Biomedical Engineering, Pharmacology, Titanium dioxide, engineered nanomaterials, nanoparticle, toxicology, inhalation exposure, aerosols, dry powder, animal model
50263
Synthesis, Assembly, and Characterization of Monolayer Protected Gold Nanoparticle Films for Protein Monolayer Electrochemistry
Institutions: University of Richmond, University of Richmond.

Colloidal gold nanoparticles protected with alkanethiolate ligands called monolayer protected gold clusters (MPCs) are synthesized and subsequently incorporated into film assemblies that serve as adsorption platforms for protein monolayer electrochemistry (PME). PME is utilized as the model system for studying electrochemical properties of redox proteins by confining them to an adsorption platform at a modified electrode, which also serves as a redox partner for electron transfer (ET) reactions. Studies have shown that gold nanoparticle film assemblies of this nature provide for a more homogeneous protein adsorption environment and promote ET without distance dependence compared to the more traditional systems modified with alkanethiol self-assembled monolayers (SAM).
1-3
In this paper, MPCs functionalized with hexanethiolate ligands are synthesized using a modified Brust reaction
4
and characterized with ultraviolet visible (UV-Vis) spectroscopy, transmission electron microscopy (TEM), and proton (
1
H) nuclear magnetic resonance (NMR). MPC films are assembled on SAM modified gold electrode interfaces by using a "dip cycle" method of alternating MPC layers and dithiol linking molecules. Film growth at gold electrode is tracked electrochemically by measuring changes to the double layer charging current of the system. Analogous films assembled on silane modified glass slides allow for optical monitoring of film growth and cross-sectional TEM analysis provides an estimated film thickness. During film assembly, manipulation of the MPC ligand protection as well as the interparticle linkage mechanism allow for networked films, that are readily adaptable, to interface with redox protein having different adsorption mechanism. For example,
Pseudomonas aeruginosa
azurin (AZ) can be adsorbed hydrophobically to dithiol-linked films of hexanethiolate MPCs and cytochrome
c
(cyt
c
) can be immobilized electrostatically at a carboxylic acid modified MPC interfacial layer. In this report, we focus on the film protocol for the AZ system exclusively. Investigations involving the adsorption of proteins on MPC modified synthetic platforms could further the understanding of interactions between biomolecules and man-made materials, and consequently aid the development of biosensor schemes, ET modeling systems, and synthetic biocompatible materials.
5-8
Bioengineering, Issue 56, Monolayer protected clusters, film assemblies, protein monolayer electrochemistry, azurin, self-assembled monolayers
3441
Utilization of Plasmonic and Photonic Crystal Nanostructures for Enhanced Micro- and Nanoparticle Manipulation
Institutions: University of Washington, Fred Hutchinson Cancer Research Center , University of Washington, Fred Hutchinson Cancer Research Center , Fred Hutchinson Cancer Research Center .

A method to manipulate the position and orientation of submicron particles nondestructively would be an incredibly useful tool for basic biological research. Perhaps the most widely used physical force to achieve noninvasive manipulation of small particles has been dielectrophoresis(DEP).
1
However, DEP on its own lacks the versatility and precision that are desired when manipulating cells since it is traditionally done with stationary electrodes. Optical tweezers, which utilize a three dimensional electromagnetic field gradient to exert forces on small particles, achieve this desired versatility and precision.
2
However, a major drawback of this approach is the high radiation intensity required to achieve the necessary force to trap a particle which can damage biological samples.
3
A solution that allows trapping and sorting with lower optical intensities are optoelectronic tweezers (OET) but OET's have limitations with fine manipulation of small particles; being DEP-based technology also puts constraint on the property of the solution.
4,5
This video article will describe two methods that decrease the intensity of the radiation needed for optical manipulation of living cells and also describe a method for orientation control. The first method is plasmonic tweezers which use a random gold nanoparticle (AuNP) array as a substrate for the sample as shown in Figure 1. The AuNP array converts the incident photons into localized surface plasmons (LSP) which consist of resonant dipole moments that radiate and generate a patterned radiation field with a large gradient in the cell solution. Initial work on surface plasmon enhanced trapping by Righini et al and our own modeling have shown the fields generated by the plasmonic substrate reduce the initial intensity required by enhancing the gradient field that traps the particle.
6,7,8
The plasmonic approach allows for fine orientation control of ellipsoidal particles and cells with low optical intensities because of more efficient optical energy conversion into mechanical energy and a dipole-dependent radiation field. These fields are shown in figure 2 and the low trapping intensities are detailed in figures 4 and 5. The main problems with plasmonic tweezers are that the LSP's generate a considerable amount of heat and the trapping is only two dimensional. This heat generates convective flows and thermophoresis which can be powerful enough to expel submicron particles from the trap.
9,10
The second approach that we will describe is utilizing periodic dielectric nanostructures to scatter incident light very efficiently into diffraction modes, as shown in figure 6.
11
Ideally, one would make this structure out of a dielectric material to avoid the same heating problems experienced with the plasmonic tweezers but in our approach an aluminum-coated diffraction grating is used as a one-dimensional periodic dielectric nanostructure. Although it is not a semiconductor, it did not experience significant heating and effectively trapped small particles with low trapping intensities, as shown in figure 7. Alignment of particles with the grating substrate conceptually validates the proposition that a 2-D photonic crystal could allow precise rotation of non-spherical micron sized particles.
10
The efficiencies of these optical traps are increased due to the enhanced fields produced by the nanostructures described in this paper.
Bioengineering, Issue 55, Surface plasmon, optical trapping, optical tweezers, plasmonic trapping, cell manipulation, optical manipulation
3390
Microfluidic On-chip Capture-cycloaddition Reaction to Reversibly Immobilize Small Molecules or Multi-component Structures for Biosensor Applications
Institutions: Massachusetts General Hospital.
Methods for rapid surface immobilization of bioactive small molecules with control over orientation and immobilization density are highly desirable for biosensor and microarray applications. In this Study, we use a highly efficient covalent bioorthogonal [4+2] cycloaddition reaction between
trans
-cyclooctene (TCO) and 1,2,4,5-tetrazine (Tz) to enable the microfluidic immobilization of TCO/Tz-derivatized molecules. We monitor the process in real-time under continuous flow conditions using surface plasmon resonance (SPR). To enable reversible immobilization and extend the experimental range of the sensor surface, we combine a non-covalent antigen-antibody capture component with the cycloaddition reaction. By alternately presenting TCO or Tz moieties to the sensor surface, multiple capture-cycloaddition processes are now possible on one sensor surface for on-chip assembly and interaction studies of a variety of multi-component structures. We illustrate this method with two different immobilization experiments on a biosensor chip; a small molecule, AP1497 that binds FK506-binding protein 12 (FKBP12); and the same small molecule as part of an immobilized and
in situ-
functionalized nanoparticle.
Chemistry, Issue 79, Organic Chemicals, Macromolecular Substances, Chemistry and Materials (General), Surface Plasmon Resonance, Bioorthogonal Chemistry, Diels-Alder Cycloaddition Reaction, Small Molecule Immobilization, Binding Kinetics, Immobilized Nanoparticles
50772
Non-chromatographic Purification of Recombinant Elastin-like Polypeptides and their Fusions with Peptides and Proteins from Escherichia coli
Institutions: Duke University, Duke University.

Elastin-like polypeptides are repetitive biopolymers that exhibit a lower critical solution temperature phase transition behavior, existing as soluble unimers below a characteristic transition temperature and aggregating into micron-scale coacervates above their transition temperature. The design of elastin-like polypeptides at the genetic level permits precise control of their sequence and length, which dictates their thermal properties. Elastin-like polypeptides are used in a variety of applications including biosensing, tissue engineering, and drug delivery, where the transition temperature and biopolymer architecture of the ELP can be tuned for the specific application of interest. Furthermore, the lower critical solution temperature phase transition behavior of elastin-like polypeptides allows their purification by their thermal response, such that their selective coacervation and resolubilization allows the removal of both soluble and insoluble contaminants following expression in
Escherichia coli
. This approach can be used for the purification of elastin-like polypeptides alone or as a purification tool for peptide or protein fusions where recombinant peptides or proteins genetically appended to elastin-like polypeptide tags can be purified without chromatography. This protocol describes the purification of elastin-like polypeptides and their peptide or protein fusions and discusses basic characterization techniques to assess the thermal behavior of pure elastin-like polypeptide products.
Molecular Biology, Issue 88, elastin-like polypeptides, lower critical solution temperature, phase separation, inverse transition cycling, protein purification, batch purification
51583
Protocols for Implementing an Escherichia coli Based TX-TL Cell-Free Expression System for Synthetic Biology
Institutions: California Institute of Technology, California Institute of Technology, Massachusetts Institute of Technology, University of Minnesota.
Ideal cell-free expression systems can theoretically emulate an
in vivo
cellular environment in a controlled
in vitro
platform.
1
This is useful for expressing proteins and genetic circuits in a controlled manner as well as for providing a prototyping environment for synthetic biology.
2,3
To achieve the latter goal, cell-free expression systems that preserve endogenous Escherichia coli transcription-translation mechanisms are able to more accurately reflect
in vivo
cellular dynamics than those based on T7 RNA polymerase transcription. We describe the preparation and execution of an efficient endogenous
E. coli
based transcription-translation (TX-TL) cell-free expression system that can produce equivalent amounts of protein as T7-based systems at a 98% cost reduction to similar commercial systems.
4,5
The preparation of buffers and crude cell extract are described, as well as the execution of a three tube TX-TL reaction. The entire protocol takes five days to prepare and yields enough material for up to 3000 single reactions in one preparation. Once prepared, each reaction takes under 8 hr from setup to data collection and analysis. Mechanisms of regulation and transcription exogenous to
E. coli
, such as lac/tet repressors and T7 RNA polymerase, can be supplemented.
6
Endogenous properties, such as mRNA and DNA degradation rates, can also be adjusted.
7
The TX-TL cell-free expression system has been demonstrated for large-scale circuit assembly, exploring biological phenomena, and expression of proteins under both T7- and endogenous promoters.
6,8
Accompanying mathematical models are available.
9,10
The resulting system has unique applications in synthetic biology as a prototyping environment, or "TX-TL biomolecular breadboard."
Cellular Biology, Issue 79, Bioengineering, Synthetic Biology, Chemistry Techniques, Synthetic, Molecular Biology, control theory, TX-TL, cell-free expression, in vitro, transcription-translation, cell-free protein synthesis, synthetic biology, systems biology, Escherichia coli cell extract, biological circuits, biomolecular breadboard
50762
Isolation and Chemical Characterization of Lipid A from Gram-negative Bacteria
Institutions: The University of Texas at Austin, The University of Texas at Austin, The University of Texas at Austin.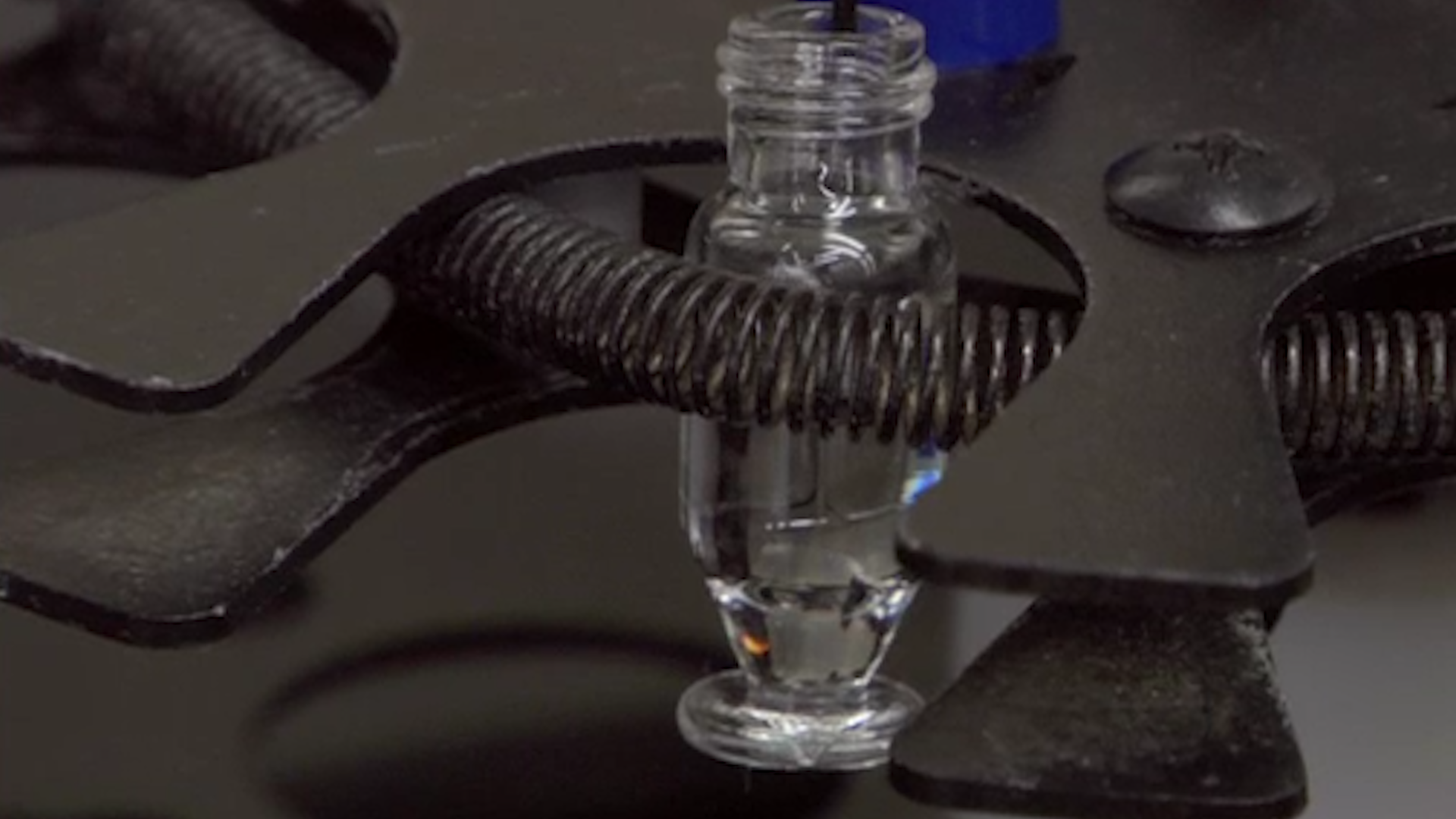 Lipopolysaccharide (LPS) is the major cell surface molecule of gram-negative bacteria, deposited on the outer leaflet of the outer membrane bilayer. LPS can be subdivided into three domains: the distal O-polysaccharide, a core oligosaccharide, and the lipid A domain consisting of a lipid A molecular species and 3-deoxy-D-manno-oct-2-ulosonic acid residues (Kdo). The lipid A domain is the only component essential for bacterial cell survival. Following its synthesis, lipid A is chemically modified in response to environmental stresses such as pH or temperature, to promote resistance to antibiotic compounds, and to evade recognition by mediators of the host innate immune response. The following protocol details the small- and large-scale isolation of lipid A from gram-negative bacteria. Isolated material is then chemically characterized by thin layer chromatography (TLC) or mass-spectrometry (MS). In addition to matrix-assisted laser desorption/ionization-time of flight (MALDI-TOF) MS, we also describe tandem MS protocols for analyzing lipid A molecular species using electrospray ionization (ESI) coupled to collision induced dissociation (CID) and newly employed ultraviolet photodissociation (UVPD) methods. Our MS protocols allow for unequivocal determination of chemical structure, paramount to characterization of lipid A molecules that contain unique or novel chemical modifications. We also describe the radioisotopic labeling, and subsequent isolation, of lipid A from bacterial cells for analysis by TLC. Relative to MS-based protocols, TLC provides a more economical and rapid characterization method, but cannot be used to unambiguously assign lipid A chemical structures without the use of standards of known chemical structure. Over the last two decades isolation and characterization of lipid A has led to numerous exciting discoveries that have improved our understanding of the physiology of gram-negative bacteria, mechanisms of antibiotic resistance, the human innate immune response, and have provided many new targets in the development of antibacterial compounds.
Chemistry, Issue 79, Membrane Lipids, Toll-Like Receptors, Endotoxins, Glycolipids, Lipopolysaccharides, Lipid A, Microbiology, Lipids, lipid A, Bligh-Dyer, thin layer chromatography (TLC), lipopolysaccharide, mass spectrometry, Collision Induced Dissociation (CID), Photodissociation (PD)
50623
A Toolkit to Enable Hydrocarbon Conversion in Aqueous Environments
Institutions: Delft University of Technology, Delft University of Technology.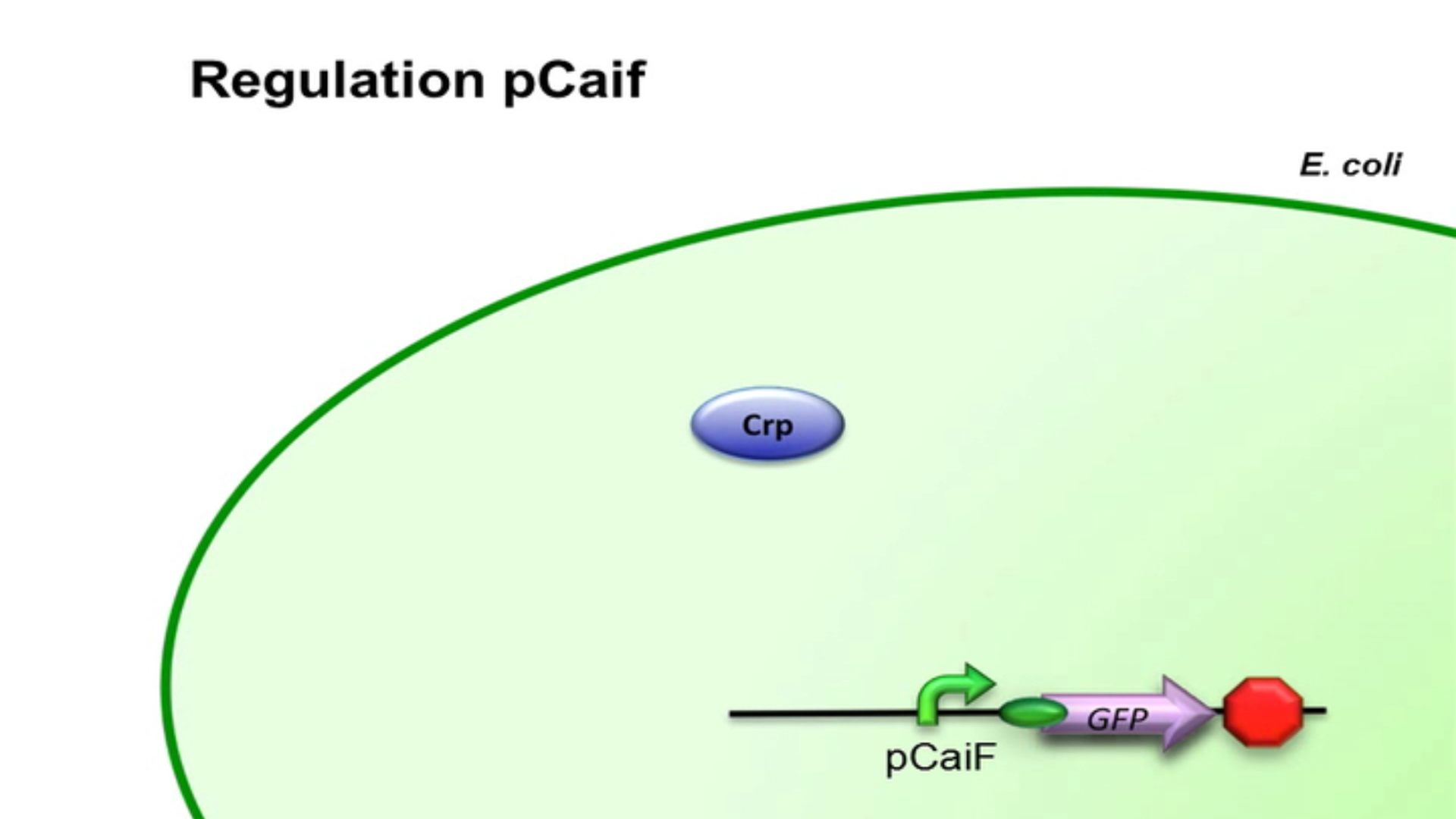 This work puts forward a toolkit that enables the conversion of alkanes by
Escherichia coli
and presents a proof of principle of its applicability. The toolkit consists of multiple standard interchangeable parts (BioBricks)
9
addressing the conversion of alkanes, regulation of gene expression and survival in toxic hydrocarbon-rich environments. A three-step pathway for alkane degradation was implemented in
E. coli
to enable the conversion of medium- and long-chain alkanes to their respective alkanols, alkanals and ultimately alkanoic-acids. The latter were metabolized via the native β-oxidation pathway. To facilitate the oxidation of medium-chain alkanes (C5-C13) and cycloalkanes (C5-C8), four genes (
alkB2
,
rubA3
,
rubA4
and
rubB
) of the alkane hydroxylase system from
Gordonia
sp. TF6
8,21
were transformed into
E. coli
. For the conversion of long-chain alkanes (C15-C36), the
ladA
gene from
Geobacillus thermodenitrificans
was implemented. For the required further steps of the degradation process,
ADH
and
ALDH (
originating from
G. thermodenitrificans
) were introduced
10,11
. The activity was measured by resting cell assays. For each oxidative step, enzyme activity was observed. To optimize the process efficiency, the expression was only induced under low glucose conditions: a substrate-regulated promoter, pCaiF, was used. pCaiF is present in
E. coli
K12 and regulates the expression of the genes involved in the degradation of non-glucose carbon sources. The last part of the toolkit - targeting survival - was implemented using solvent tolerance genes, PhPFDα and β, both from
Pyrococcus horikoshii
OT3. Organic solvents can induce cell stress and decreased survivability by negatively affecting protein folding. As chaperones, PhPFDα and β improve the protein folding process
e.g.
under the presence of alkanes. The expression of these genes led to an improved hydrocarbon tolerance shown by an increased growth rate (up to 50%) in the presences of 10%
n
-hexane in the culture medium were observed. Summarizing, the results indicate that the toolkit enables
E. coli
to convert and tolerate hydrocarbons in aqueous environments. As such, it represents an initial step towards a sustainable solution for oil-remediation using a synthetic biology approach.
Bioengineering, Issue 68, Microbiology, Biochemistry, Chemistry, Chemical Engineering, Oil remediation, alkane metabolism, alkane hydroxylase system, resting cell assay, prefoldin, Escherichia coli, synthetic biology, homologous interaction mapping, mathematical model, BioBrick, iGEM
4182
Contrast Ultrasound Targeted Treatment of Gliomas in Mice via Drug-Bearing Nanoparticle Delivery and Microvascular Ablation
Institutions: University of Virginia , University of Virginia.

We are developing minimally-invasive contrast agent microbubble based therapeutic approaches in which the permeabilization and/or ablation of the microvasculature are controlled by varying ultrasound pulsing parameters. Specifically, we are testing whether such approaches may be used to treat malignant brain tumors through drug delivery and microvascular ablation. Preliminary studies have been performed to determine whether targeted drug-bearing nanoparticle delivery can be facilitated by the ultrasound mediated destruction of "composite" delivery agents comprised of 100nm poly(lactide-co-glycolide) (PLAGA) nanoparticles that are adhered to albumin shelled microbubbles. We denote these agents as microbubble-nanoparticle composite agents (MNCAs). When targeted to subcutaneous C6 gliomas with ultrasound, we observed an immediate 4.6-fold increase in nanoparticle delivery in MNCA treated tumors over tumors treated with microbubbles co-administered with nanoparticles and a 8.5 fold increase over non-treated tumors. Furthermore, in many cancer applications, we believe it may be desirable to perform targeted drug delivery in conjunction with ablation of the tumor microcirculation, which will lead to tumor hypoxia and apoptosis. To this end, we have tested the efficacy of non-theramal cavitation-induced microvascular ablation, showing that this approach elicits tumor perfusion reduction, apoptosis, significant growth inhibition, and necrosis. Taken together, these results indicate that our ultrasound-targeted approach has the potential to increase therapeutic efficiency by creating tumor necrosis through microvascular ablation and/or simultaneously enhancing the drug payload in gliomas.
Medicine, Issue 46, microbubbles, targeted drug delivery, nanoparticles, ultrasound
2145
Encapsulation and Permeability Characteristics of Plasma Polymerized Hollow Particles
Institutions: The Pennsylvania State University.
In this protocol, core-shell nanostructures are synthesized by plasma enhanced chemical vapor deposition. We produce an amorphous barrier by plasma polymerization of isopropanol on various solid substrates, including silica and potassium chloride. This versatile technique is used to treat nanoparticles and nanopowders with sizes ranging from 37 nm to 1 micron, by depositing films whose thickness can be anywhere from 1 nm to upwards of 100 nm. Dissolution of the core allows us to study the rate of permeation through the film. In these experiments, we determine the diffusion coefficient of KCl through the barrier film by coating KCL nanocrystals and subsequently monitoring the ionic conductivity of the coated particles suspended in water. The primary interest in this process is the encapsulation and delayed release of solutes. The thickness of the shell is one of the independent variables by which we control the rate of release. It has a strong effect on the rate of release, which increases from a six-hour release (shell thickness is 20 nm) to a long-term release over 30 days (shell thickness is 95 nm). The release profile shows a characteristic behavior: a fast release (35% of the final materials) during the first five minutes after the beginning of the dissolution, and a slower release till all of the core materials come out.
Physics, Issue 66, Chemical Engineering, Plasma Physics, Plasma coating, Core-shell structure, Hollow particles, Permeability, nanoparticles, nanopowders
4113
Physical, Chemical and Biological Characterization of Six Biochars Produced for the Remediation of Contaminated Sites
Institutions: Royal Military College of Canada, Queen's University.

The physical and chemical properties of biochar vary based on feedstock sources and production conditions, making it possible to engineer biochars with specific functions (
e.g.
carbon sequestration, soil quality improvements, or contaminant sorption). In 2013, the International Biochar Initiative (IBI) made publically available their Standardized Product Definition and Product Testing Guidelines (Version 1.1) which set standards for physical and chemical characteristics for biochar. Six biochars made from three different feedstocks and at two temperatures were analyzed for characteristics related to their use as a soil amendment. The protocol describes analyses of the feedstocks and biochars and includes: cation exchange capacity (CEC), specific surface area (SSA), organic carbon (OC) and moisture percentage, pH, particle size distribution, and proximate and ultimate analysis. Also described in the protocol are the analyses of the feedstocks and biochars for contaminants including polycyclic aromatic hydrocarbons (PAHs), polychlorinated biphenyls (PCBs), metals and mercury as well as nutrients (phosphorous, nitrite and nitrate and ammonium as nitrogen). The protocol also includes the biological testing procedures, earthworm avoidance and germination assays. Based on the quality assurance / quality control (QA/QC) results of blanks, duplicates, standards and reference materials, all methods were determined adequate for use with biochar and feedstock materials. All biochars and feedstocks were well within the criterion set by the IBI and there were little differences among biochars, except in the case of the biochar produced from construction waste materials. This biochar (referred to as Old biochar) was determined to have elevated levels of arsenic, chromium, copper, and lead, and failed the earthworm avoidance and germination assays. Based on these results, Old biochar would not be appropriate for use as a soil amendment for carbon sequestration, substrate quality improvements or remediation.
Environmental Sciences, Issue 93, biochar, characterization, carbon sequestration, remediation, International Biochar Initiative (IBI), soil amendment
52183
High Throughput Quantitative Expression Screening and Purification Applied to Recombinant Disulfide-rich Venom Proteins Produced in E. coli
Institutions: Aix-Marseille Université, Commissariat à l'énergie atomique et aux énergies alternatives (CEA) Saclay, France.

Escherichia coli (E. coli)
is the most widely used expression system for the production of recombinant proteins for structural and functional studies. However, purifying proteins is sometimes challenging since many proteins are expressed in an insoluble form. When working with difficult or multiple targets it is therefore recommended to use high throughput (HTP) protein expression screening on a small scale (1-4 ml cultures) to quickly identify conditions for soluble expression. To cope with the various structural genomics programs of the lab, a quantitative (within a range of 0.1-100 mg/L culture of recombinant protein) and HTP protein expression screening protocol was implemented and validated on thousands of proteins. The protocols were automated with the use of a liquid handling robot but can also be performed manually without specialized equipment. Disulfide-rich venom proteins are gaining increasing recognition for their potential as therapeutic drug leads. They can be highly potent and selective, but their complex disulfide bond networks make them challenging to produce. As a member of the FP7 European Venomics project (www.venomics.eu), our challenge is to develop successful production strategies with the aim of producing thousands of novel venom proteins for functional characterization. Aided by the redox properties of disulfide bond isomerase DsbC, we adapted our HTP production pipeline for the expression of oxidized, functional venom peptides in the
E. coli
cytoplasm. The protocols are also applicable to the production of diverse disulfide-rich proteins. Here we demonstrate our pipeline applied to the production of animal venom proteins. With the protocols described herein it is likely that soluble disulfide-rich proteins will be obtained in as little as a week. Even from a small scale, there is the potential to use the purified proteins for validating the oxidation state by mass spectrometry, for characterization in pilot studies, or for sensitive micro-assays.
Bioengineering, Issue 89, E. coli, expression, recombinant, high throughput (HTP), purification, auto-induction, immobilized metal affinity chromatography (IMAC), tobacco etch virus protease (TEV) cleavage, disulfide bond isomerase C (DsbC) fusion, disulfide bonds, animal venom proteins/peptides
51464
Optimized Negative Staining: a High-throughput Protocol for Examining Small and Asymmetric Protein Structure by Electron Microscopy
Institutions: The Molecular Foundry.

Structural determination of proteins is rather challenging for proteins with molecular masses between 40 - 200 kDa. Considering that more than half of natural proteins have a molecular mass between 40 - 200 kDa
1,2
, a robust and high-throughput method with a nanometer resolution capability is needed. Negative staining (NS) electron microscopy (EM) is an easy, rapid, and qualitative approach which has frequently been used in research laboratories to examine protein structure and protein-protein interactions. Unfortunately, conventional NS protocols often generate structural artifacts on proteins, especially with lipoproteins that usually form presenting rouleaux artifacts. By using images of lipoproteins from cryo-electron microscopy (cryo-EM) as a standard, the key parameters in NS specimen preparation conditions were recently screened and reported as the optimized NS protocol (OpNS), a modified conventional NS protocol
3
. Artifacts like rouleaux can be greatly limited by OpNS, additionally providing high contrast along with reasonably high‐resolution (near 1 nm) images of small and asymmetric proteins. These high-resolution and high contrast images are even favorable for an individual protein (a single object, no average) 3D reconstruction, such as a 160 kDa antibody, through the method of electron tomography
4,5
. Moreover, OpNS can be a high‐throughput tool to examine hundreds of samples of small proteins. For example, the previously published mechanism of 53 kDa cholesteryl ester transfer protein (CETP) involved the screening and imaging of hundreds of samples
6
. Considering cryo-EM rarely successfully images proteins less than 200 kDa has yet to publish any study involving screening over one hundred sample conditions, it is fair to call OpNS a high-throughput method for studying small proteins. Hopefully the OpNS protocol presented here can be a useful tool to push the boundaries of EM and accelerate EM studies into small protein structure, dynamics and mechanisms.
Environmental Sciences, Issue 90, small and asymmetric protein structure, electron microscopy, optimized negative staining
51087
Aseptic Laboratory Techniques: Plating Methods
Institutions: University of California, Los Angeles .

Microorganisms are present on all inanimate surfaces creating ubiquitous sources of possible contamination in the laboratory. Experimental success relies on the ability of a scientist to sterilize work surfaces and equipment as well as prevent contact of sterile instruments and solutions with non-sterile surfaces. Here we present the steps for several plating methods routinely used in the laboratory to isolate, propagate, or enumerate microorganisms such as bacteria and phage. All five methods incorporate aseptic technique, or procedures that maintain the sterility of experimental materials. Procedures described include (1) streak-plating bacterial cultures to isolate single colonies, (2) pour-plating and (3) spread-plating to enumerate viable bacterial colonies, (4) soft agar overlays to isolate phage and enumerate plaques, and (5) replica-plating to transfer cells from one plate to another in an identical spatial pattern. These procedures can be performed at the laboratory bench, provided they involve non-pathogenic strains of microorganisms (Biosafety Level 1, BSL-1). If working with BSL-2 organisms, then these manipulations must take place in a biosafety cabinet. Consult the most current edition of the
Biosafety in Microbiological and Biomedical Laboratories
(BMBL) as well as
Material Safety Data Sheets
(MSDS) for Infectious Substances to determine the biohazard classification as well as the safety precautions and containment facilities required for the microorganism in question. Bacterial strains and phage stocks can be obtained from research investigators, companies, and collections maintained by particular organizations such as the
American Type Culture Collection
(ATCC). It is recommended that non-pathogenic strains be used when learning the various plating methods. By following the procedures described in this protocol, students should be able to: ● Perform plating procedures without contaminating media. ● Isolate single bacterial colonies by the streak-plating method. ● Use pour-plating and spread-plating methods to determine the concentration of bacteria. ● Perform soft agar overlays when working with phage. ● Transfer bacterial cells from one plate to another using the replica-plating procedure. ● Given an experimental task, select the appropriate plating method.
Basic Protocols, Issue 63, Streak plates, pour plates, soft agar overlays, spread plates, replica plates, bacteria, colonies, phage, plaques, dilutions
3064
Preparation and Use of Photocatalytically Active Segmented Ag|ZnO and Coaxial TiO2-Ag Nanowires Made by Templated Electrodeposition
Institutions: University of Twente.

Photocatalytically active nanostructures require a large specific surface area with the presence of many catalytically active sites for the oxidation and reduction half reactions, and fast electron (hole) diffusion and charge separation. Nanowires present suitable architectures to meet these requirements. Axially segmented Ag|ZnO and radially segmented (coaxial) TiO
2
-Ag nanowires with a diameter of 200 nm and a length of 6-20 µm were made by templated electrodeposition within the pores of polycarbonate track-etched (PCTE) or anodized aluminum oxide (AAO) membranes, respectively. In the photocatalytic experiments, the ZnO and TiO
2
phases acted as photoanodes, and Ag as cathode. No external circuit is needed to connect both electrodes, which is a key advantage over conventional photo-electrochemical cells. For making segmented Ag|ZnO nanowires, the Ag salt electrolyte was replaced after formation of the Ag segment to form a ZnO segment attached to the Ag segment. For making coaxial TiO
2
-Ag nanowires, a TiO
2
gel was first formed by the electrochemically induced sol-gel method. Drying and thermal annealing of the as-formed TiO
2
gel resulted in the formation of crystalline TiO
2
nanotubes. A subsequent Ag electrodeposition step inside the TiO
2
nanotubes resulted in formation of coaxial TiO
2
-Ag nanowires. Due to the combination of an
n
-type semiconductor (ZnO or TiO
2
) and a metal (Ag) within the same nanowire, a Schottky barrier was created at the interface between the phases. To demonstrate the photocatalytic activity of these nanowires, the Ag|ZnO nanowires were used in a photocatalytic experiment in which H
2
gas was detected upon UV illumination of the nanowires dispersed in a methanol/water mixture. After 17 min of illumination, approximately 0.2 vol% H
2
gas was detected from a suspension of ~0.1 g of Ag|ZnO nanowires in a 50 ml 80 vol% aqueous methanol solution.
Physics, Issue 87, Multicomponent nanowires, electrochemistry, sol-gel processes, photocatalysis, photochemistry, H2 evolution
51547
Tangential Flow Ultrafiltration: A "Green" Method for the Size Selection and Concentration of Colloidal Silver Nanoparticles
Institutions: Wright State University, Wright State University.

Nowadays, AgNPs are extensively used in the manufacture of consumer products,
1
water disinfectants,
2
therapeutics,
1, 3
and biomedical devices
4
due to their powerful antimicrobial properties.
3-6
These nanoparticle applications are strongly influenced by the AgNP size and aggregation state. Many challenges exist in the controlled fabrication
7
and size-based isolation
4,8
of unfunctionalized, homogenous AgNPs that are free from chemically aggressive capping/stabilizing agents or organic solvents.
7-13
Limitations emerge from the toxicity of reagents, high costs or reduced efficiency of the AgNP synthesis or isolation methods (
e.g.
, centrifugation, size-dependent solubility, size-exclusion chromatography, etc.).
10,14-18
To overcome this, we recently showed that TFU permits greater control over the size, concentration and aggregation state of Creighton AgNPs (300 ml of 15.3 μg ml
-1
down to 10 ml of 198.7 μg ml
-1
) than conventional methods of isolation such as ultracentrifugation.
19
TFU is a recirculation method commonly used for the weight-based isolation of proteins, viruses and cells.
20,21
Briefly, the liquid sample is passed through a series of hollow fiber membranes with pore size ranging from 1,000 kD to 10 kD. Smaller suspended or dissolved constituents in the sample will pass through the porous barrier together with the solvent (filtrate), while the larger constituents are retained (retentate). TFU may be considered a "green" method as it neither damages the sample nor requires additional solvent to eliminate toxic excess reagents and byproducts. Furthermore, TFU may be applied to a large variety of nanoparticles as both hydrophobic and hydrophilic filters are available. The two main objectives of this study were: 1) to illustrate the experimental aspects of the TFU approach through an invited video experience and 2) to demonstrate the feasibility of the TFU method for larger volumes of colloidal nanoparticles and smaller volumes of retentate. First, unfuctionalized AgNPs (4 L, 15.2 μg ml
-1
) were synthesized using the well-established Creighton method
22,23
by the reduction of AgNO
3
with NaBH
4
. AgNP polydispersity was then minimized via a 3-step TFU using a 50-nm filter (460 cm
2
) to remove AgNPs and AgNP-aggregates larger than 50 nm, followed by two 100-kD (200 cm
2
and 20 cm
2
) filters to concentrate the AgNPs. Representative samples were characterized using transmission electron microscopy, UV-Vis absorption spectrophotometry, Raman spectroscopy, and inductively coupled plasma optical emission spectroscopy. The final retentate consisted of highly concentrated (4 ml, 8,539.9 μg ml
-1
) yet lowly aggregated and homogeneous AgNPs of 1-20 nm in diameter. This corresponds to a silver concentration yield of about 62%.
Chemistry, Issue 68, Biomedical Engineering, Chemical Engineering, Nanotechnology, silver nanoparticles, size selection, concentration, tangential flow ultrafiltration
4167
Protocols for Assessing Radiofrequency Interactions with Gold Nanoparticles and Biological Systems for Non-invasive Hyperthermia Cancer Therapy
Institutions: University of Texas M.D. Anderson Cancer Center, Rice University , Rice University .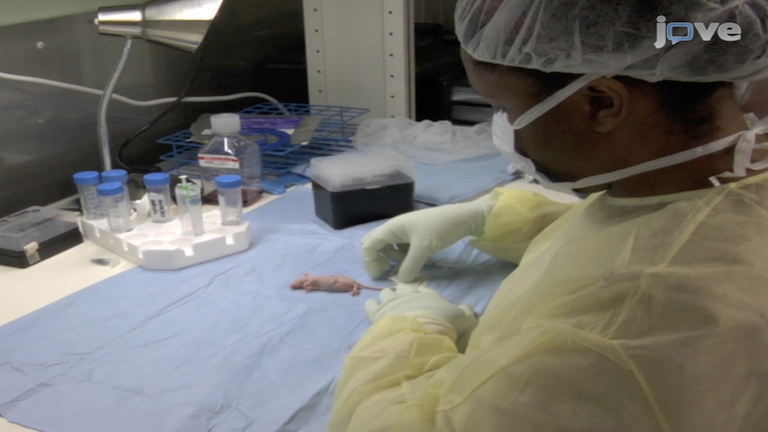 Cancer therapies which are less toxic and invasive than their existing counterparts are highly desirable. The use of RF electric-fields that penetrate deep into the body, causing minimal toxicity, are currently being studied as a viable means of non-invasive cancer therapy. It is envisioned that the interactions of RF energy with internalized nanoparticles (NPs) can liberate heat which can then cause overheating (hyperthermia) of the cell, ultimately ending in cell necrosis. In the case of non-biological systems, we present detailed protocols relating to quantifying the heat liberated by highly-concentrated NP colloids. For biological systems, in the case of
in vitro
experiments, we describe the techniques and conditions which must be adhered to in order to effectively expose cancer cells to RF energy without bulk media heating artifacts significantly obscuring the data. Finally, we give a detailed methodology for
in vivo
mouse models with ectopic hepatic cancer tumors.
Medicine, Issue 78, Electronics and Electrical Engineering, Life Sciences (General), Radiofrequency, Cancer, Nanoparticles, Hyperthermia, Gold
50480
Confocal Imaging of Confined Quiescent and Flowing Colloid-polymer Mixtures
Institutions: University of Houston.

The behavior of confined colloidal suspensions with attractive interparticle interactions is critical to the rational design of materials for directed assembly
1-3
, drug delivery
4
, improved hydrocarbon recovery
5-7
, and flowable electrodes for energy storage
8
. Suspensions containing fluorescent colloids and non-adsorbing polymers are appealing model systems, as the ratio of the polymer radius of gyration to the particle radius and concentration of polymer control the range and strength of the interparticle attraction, respectively. By tuning the polymer properties and the volume fraction of the colloids, colloid fluids, fluids of clusters, gels, crystals, and glasses can be obtained
9
. Confocal microscopy, a variant of fluorescence microscopy, allows an optically transparent and fluorescent sample to be imaged with high spatial and temporal resolution in three dimensions. In this technique, a small pinhole or slit blocks the emitted fluorescent light from regions of the sample that are outside the focal volume of the microscope optical system. As a result, only a thin section of the sample in the focal plane is imaged. This technique is particularly well suited to probe the structure and dynamics in dense colloidal suspensions at the single-particle scale: the particles are large enough to be resolved using visible light and diffuse slowly enough to be captured at typical scan speeds of commercial confocal systems
10
. Improvements in scan speeds and analysis algorithms have also enabled quantitative confocal imaging of flowing suspensions
11-16,37
. In this paper, we demonstrate confocal microscopy experiments to probe the confined phase behavior and flow properties of colloid-polymer mixtures. We first prepare colloid-polymer mixtures that are density- and refractive-index matched. Next, we report a standard protocol for imaging quiescent dense colloid-polymer mixtures under varying confinement in thin wedge-shaped cells. Finally, we demonstrate a protocol for imaging colloid-polymer mixtures during microchannel flow.
Chemistry, Issue 87, confocal microscopy, particle tracking, colloids, suspensions, confinement, gelation, microfluidics, image correlation, dynamics, suspension flow
51461