Measuring Peptide Translocation into Large Unilamellar Vesicles
Published: 01-27-2012
ABSTRACT
There is an active interest in peptides that readily cross cell membranes without the assistance of cell membrane receptors1. Many of these are referred to as cell-penetrating peptides, which are frequently noted for their potential as drug delivery vectors1-3. Moreover, there is increasing interest in antimicrobial peptides that operate via non-membrane lytic mechanisms4,5, particularly those that cross bacterial membranes without causing cell lysis and kill cells by interfering with intracellular processes6,7. In fact, authors have increasingly pointed out the relationship between cell-penetrating and antimicrobial peptides1,8. A firm understanding of the process of membrane translocation and the relationship between peptide structure and its ability to translocate requires effective, reproducible assays for translocation. Several groups have proposed methods to measure translocation into large unilamellar lipid vesicles (LUVs)9-13. LUVs serve as useful models for bacterial and eukaryotic cell membranes and are frequently used in peptide fluorescent studies14,15. Here, we describe our application of the method first developed by Matsuzaki and co-workers to consider antimicrobial peptides, such as magainin and buforin II16,17. In addition to providing our protocol for this method, we also present a straightforward approach to data analysis that quantifies translocation ability using this assay. The advantages of this translocation assay compared to others are that it has the potential to provide information about the rate of membrane translocation and does not require the addition of a fluorescent label, which can alter peptide properties18, to tryptophan-containing peptides. Briefly, translocation ability into lipid vesicles is measured as a function of the Foster Resonance Energy Transfer (FRET) between native tryptophan residues and dansyl phosphatidylethanolamine when proteins are associated with the external LUV membrane (Figure 1). Cell-penetrating peptides are cleaved as they encounter uninhibited trypsin encapsulated with the LUVs, leading to disassociation from the LUV membrane and a drop in FRET signal. The drop in FRET signal observed for a translocating peptide is significantly greater than that observed for the same peptide when the LUVs contain both trypsin and trypsin inhibitor, or when a peptide that does not spontaneously cross lipid membranes is exposed to trypsin-containing LUVs. This change in fluorescence provides a direct quantification of peptide translocation over time.
28 Related JoVE Articles!
Quantification of Proteins Using Peptide Immunoaffinity Enrichment Coupled with Mass Spectrometry
Institutions: Fred Hutchinson Cancer Research Center - FHCRC, University of Victoria, Broad Institute of MIT and Harvard, University of Victoria, Plasma Proteome Institute.

There is a great need for quantitative assays in measuring proteins. Traditional sandwich immunoassays, largely considered the gold standard in quantitation, are associated with a high cost, long lead time, and are fraught with drawbacks (e.g. heterophilic antibodies, autoantibody interference, 'hook-effect').
1
An alternative technique is affinity enrichment of peptides coupled with quantitative mass spectrometry, commonly referred to as
SISCAPA
(Stable Isotope Standards and Capture by Anti-Peptide Antibodies).
2
In this technique, affinity enrichment of peptides with stable isotope dilution and detection by selected/multiple reaction monitoring mass spectrometry (
SRM/MRM-MS
) provides quantitative measurement of peptides as surrogates for their respective proteins. SRM/MRM-MS is well established for accurate quantitation of small molecules
3, 4
and more recently has been adapted to measure the concentrations of proteins in plasma and cell lysates.
5-7
To achieve quantitation of proteins, these larger molecules are digested to component peptides using an enzyme such as trypsin. One or more selected peptides whose sequence is unique to the target protein in that species (i.e. "proteotypic" peptides) are then enriched from the sample using anti-peptide antibodies and measured as quantitative stoichiometric surrogates for protein concentration in the sample. Hence, coupled to stable isotope dilution (
SID
) methods (i.e. a spiked-in stable isotope labeled peptide standard), SRM/MRM can be used to measure concentrations of proteotypic peptides as surrogates for quantification of proteins in complex biological matrices. The assays have several advantages compared to traditional immunoassays. The reagents are relatively less expensive to generate, the specificity for the analyte is excellent, the assays can be highly multiplexed, enrichment can be performed from neat plasma (no depletion required), and the technique is amenable to a wide array of proteins or modifications of interest.
8-13
In this video we demonstrate the basic protocol as adapted to a magnetic bead platform.
Molecular Biology, Issue 53, Mass spectrometry, targeted assay, peptide, MRM, SISCAPA, protein quantitation
2812
PRP as a New Approach to Prevent Infection: Preparation and In vitro Antimicrobial Properties of PRP
Institutions: West Virginia University , University of Pittsburgh, WVNano Initiative, Mary Babb Randolph Cancer Center.
Implant-associated infection is becoming more and more challenging to the healthcare industry worldwide due to increasing antibiotic resistance, transmission of antibiotic resistant bacteria between animals and humans, and the high cost of treating infections. In this study, we disclose a new strategy that may be effective in preventing implant-associated infection based on the potential antimicrobial properties of platelet-rich plasma (PRP). Due to its well-studied properties for promoting healing, PRP (a biological product) has been increasingly used for clinical applications including orthopaedic surgeries, periodontal and oral surgeries, maxillofacial surgeries, plastic surgeries, sports medicine, etc. PRP could be an advanced alternative to conventional antibiotic treatments in preventing implant-associated infections. The use of PRP may be advantageous compared to conventional antibiotic treatments since PRP is less likely to induce antibiotic resistance and PRP's antimicrobial and healing-promoting properties may have a synergistic effect on infection prevention. It is well known that pathogens and human cells are racing for implant surfaces, and PRP's properties of promoting healing could improve human cell attachment thereby reducing the odds for infection. In addition, PRP is inherently biocompatible, and safe and free from the risk of transmissible diseases. For our study, we have selected several clinical bacterial strains that are commonly found in orthopaedic infections and examined whether PRP has
in vitro
antimicrobial properties against these bacteria. We have prepared PRP using a twice centrifugation approach which allows the same platelet concentration to be obtained for all samples. We have achieved consistent antimicrobial findings and found that PRP has strong
in vitro
antimicrobial properties against bacteria like methicillin-sensitive and methicillin-resistant
Staphylococcus aureus,
Group A
Streptococcus
, and
Neisseria gonorrhoeae
. Therefore, the use of PRP may have the potential to prevent infection and to reduce the need for costly post-operative treatment of implant-associated infections.
Infection, Issue 74, Infectious Diseases, Immunology, Microbiology, Medicine, Cellular Biology, Molecular Biology, Bacterial Infections and Mycoses, Musculoskeletal Diseases, Biological Factors, Platelet-rich plasma, bacterial infection, antimicrobial, kill curve assay, Staphylococcus aureus, clinical isolate, blood, cells, clinical techniques
50351
Glycopeptide Capture for Cell Surface Proteomics
Institutions: Simon Fraser University.
Cell surface proteins, including extracellular matrix proteins, participate in all major cellular processes and functions, such as growth, differentiation, and proliferation. A comprehensive characterization of these proteins provides rich information for biomarker discovery, cell-type identification, and drug-target selection, as well as helping to advance our understanding of cellular biology and physiology. Surface proteins, however, pose significant analytical challenges, because of their inherently low abundance, high hydrophobicity, and heavy post-translational modifications. Taking advantage of the prevalent glycosylation on surface proteins, we introduce here a high-throughput glycopeptide-capture approach that integrates the advantages of several existing N-glycoproteomics means. Our method can enrich the glycopeptides derived from surface proteins and remove their glycans for facile proteomics using LC-MS. The resolved N-glycoproteome comprises the information of protein identity and quantity as well as their sites of glycosylation. This method has been applied to a series of studies in areas including cancer, stem cells, and drug toxicity. The limitation of the method lies in the low abundance of surface membrane proteins, such that a relatively large quantity of samples is required for this analysis compared to studies centered on cytosolic proteins.
Molecular Biology, Issue 87, membrane protein, N-linked glycoprotein, post-translational modification, mass spectrometry, HPLC, hydrazide chemistry, N-glycoproteomics, glycopeptide capture
51349
Reductive Electropolymerization of a Vinyl-containing Poly-pyridyl Complex on Glassy Carbon and Fluorine-doped Tin Oxide Electrodes
Institutions: Virginia Military Institute.
Controllable electrode surface modification is important in a number of fields, especially those with solar fuels applications. Electropolymerization is one surface modification technique that electrodeposits a polymeric film at the surface of an electrode by utilizing an applied potential to initiate the polymerization of substrates in the Helmholtz layer. This useful technique was first established by a Murray-Meyer collaboration at the University of North Carolina at Chapel Hill in the early 1980s and utilized to study numerous physical phenomena of films containing inorganic complexes as the monomeric substrate. Here, we highlight a procedure for coating electrodes with an inorganic complex by performing reductive electropolymerization of the vinyl-containing poly-pyridyl complex onto glassy carbon and fluorine doped tin oxide coated electrodes. Recommendations on electrochemical cell configurations and troubleshooting procedures are included. Although not explicitly described here, oxidative electropolymerization of pyrrole-containing compounds follows similar procedures to vinyl-based reductive electropolymerization but are far less sensitive to oxygen and water.
Chemistry, Issue 95, electrochemistry, electropolymerization, electrodeposition, fluorine doped tin oxide, glassy carbon, cyclic voltammetry, potentiostat, vinyl, pyrrole, ruthenium, controlled potential electrolysis, 3-compartment cell
52035
Micro-drive Array for Chronic in vivo Recording: Tetrode Assembly
Institutions: MIT - Massachusetts Institute of Technology, MIT - Massachusetts Institute of Technology.
The tetrode, a bundle of four electrodes, has proven to be a valuable tool for the simultaneous recording of multiple neurons in-vivo. The differential amplitude of action potential signatures over the channels of a tetrode allows for the isolation of single-unit activity from multi-unit signals. The ability to precisely control the stereotaxic location and depth of the tetrode is critical for studying coordinated neural activity across brain regions. In combination with a micro-drive array, it is possible to achieve precise placement and stable control of many tetrodes over the course of days to weeks. In this protocol, we demonstrate how to fabricate and condition tetrodes using basic tools and materials, install the tetrodes into a multi-drive tetrode array for chronic in-vivo recording in the rat, make ground wire connections to the micro-drive array, and attach a protective cone onto the micro-drive array in order to protect the tetrodes from physical contact with the environment.
Neuroscience, Issue 26, fabrication, micro-drive array, tetrode, electrophysiology, multiple neuronal recordings, in vivo recording, systems neuroscience, hippocampus, coordinated neural activity, cortex, rat brain
1098
Bridging the Bio-Electronic Interface with Biofabrication
Institutions: University of Maryland , University of Maryland , University of Maryland .

Advancements in lab-on-a-chip technology promise to revolutionize both research and medicine through lower costs, better sensitivity, portability, and higher throughput. The incorporation of biological components onto biological microelectromechanical systems (bioMEMS) has shown great potential for achieving these goals. Microfabricated electronic chips allow for micrometer-scale features as well as an electrical connection for sensing and actuation. Functional biological components give the system the capacity for specific detection of analytes, enzymatic functions, and whole-cell capabilities. Standard microfabrication processes and bio-analytical techniques have been successfully utilized for decades in the computer and biological industries, respectively. Their combination and interfacing in a lab-on-a-chip environment, however, brings forth new challenges. There is a call for techniques that can build an interface between the electrode and biological component that is mild and is easy to fabricate and pattern. Biofabrication, described here, is one such approach that has shown great promise for its easy-to-assemble incorporation of biological components with versatility in the on-chip functions that are enabled. Biofabrication uses biological materials and biological mechanisms (self-assembly, enzymatic assembly) for bottom-up hierarchical assembly. While our labs have demonstrated these concepts in many formats
1,2,3
, here we demonstrate the assembly process based on electrodeposition followed by multiple applications of signal-based interactions. The assembly process consists of the electrodeposition of biocompatible stimuli-responsive polymer films on electrodes and their subsequent functionalization with biological components such as DNA, enzymes, or live cells
4,5
. Electrodeposition takes advantage of the pH gradient created at the surface of a biased electrode from the electrolysis of water
6,7
,. Chitosan and alginate are stimuli-responsive biological polymers that can be triggered to self-assemble into hydrogel films in response to imposed electrical signals
8
. The thickness of these hydrogels is determined by the extent to which the pH gradient extends from the electrode. This can be modified using varying current densities and deposition times
6,7
. This protocol will describe how chitosan films are deposited and functionalized by covalently attaching biological components to the abundant primary amine groups present on the film through either enzymatic or electrochemical methods
9,10
. Alginate films and their entrapment of live cells will also be addressed
11
. Finally, the utility of biofabrication is demonstrated through examples of signal-based interaction, including chemical-to-electrical, cell-to-cell, and also enzyme-to-cell signal transmission. Both the electrodeposition and functionalization can be performed under near-physiological conditions without the need for reagents and thus spare labile biological components from harsh conditions. Additionally, both chitosan and alginate have long been used for biologically-relevant purposes
12,13
. Overall, biofabrication, a rapid technique that can be simply performed on a benchtop, can be used for creating micron scale patterns of functional biological components on electrodes and can be used for a variety of lab-on-a-chip applications.
Bioengineering, Issue 64, Biomedical Engineering, electrodeposition, biofabrication, chitosan, alginate, lab-on-a-chip, microfluidic, DTRA
4231
Extraction of Venom and Venom Gland Microdissections from Spiders for Proteomic and Transcriptomic Analyses
Institutions: University of Massachusetts Lowell.

Venoms are chemically complex secretions typically comprising numerous proteins and peptides with varied physiological activities. Functional characterization of venom proteins has important biomedical applications, including the identification of drug leads or probes for cellular receptors. Spiders are the most species rich clade of venomous organisms, but the venoms of only a few species are well-understood, in part due to the difficulty associated with collecting minute quantities of venom from small animals. This paper presents a protocol for the collection of venom from spiders using electrical stimulation, demonstrating the procedure on the Western black widow (
Latrodectus hesperus
). The collected venom is useful for varied downstream analyses including direct protein identification via mass spectrometry, functional assays, and stimulation of venom gene expression for transcriptomic studies. This technique has the advantage over protocols that isolate venom from whole gland homogenates, which do not separate genuine venom components from cellular proteins that are not secreted as part of the venom. Representative results demonstrate the detection of known venom peptides from the collected sample using mass spectrometry. The venom collection procedure is followed by a protocol for dissecting spider venom glands, with results demonstrating that this leads to the characterization of venom-expressed proteins and peptides at the sequence level.
Genetics, Issue 93, spider, toxin, proteomics, transcriptomics, electrical stimulation, Latrodectus
51618
The Preparation of Electrohydrodynamic Bridges from Polar Dielectric Liquids
Institutions: Wetsus - Centre of Excellence for Sustainable Water Technology, IRCAM GmbH, Graz University of Technology.

Horizontal and vertical liquid bridges are simple and powerful tools for exploring the interaction of high intensity electric fields (8-20 kV/cm) and polar dielectric liquids. These bridges are unique from capillary bridges in that they exhibit extensibility beyond a few millimeters, have complex bi-directional mass transfer patterns, and emit non-Planck infrared radiation. A number of common solvents can form such bridges as well as low conductivity solutions and colloidal suspensions. The macroscopic behavior is governed by electrohydrodynamics and provides a means of studying fluid flow phenomena without the presence of rigid walls. Prior to the onset of a liquid bridge several important phenomena can be observed including advancing meniscus height (electrowetting), bulk fluid circulation (the Sumoto effect), and the ejection of charged droplets (electrospray). The interaction between surface, polarization, and displacement forces can be directly examined by varying applied voltage and bridge length. The electric field, assisted by gravity, stabilizes the liquid bridge against Rayleigh-Plateau instabilities. Construction of basic apparatus for both vertical and horizontal orientation along with operational examples, including thermographic images, for three liquids (
e.g.
, water, DMSO, and glycerol) is presented.
Physics, Issue 91, floating water bridge, polar dielectric liquids, liquid bridge, electrohydrodynamics, thermography, dielectrophoresis, electrowetting, Sumoto effect, Armstrong effect
51819
Sampling Human Indigenous Saliva Peptidome Using a Lollipop-Like Ultrafiltration Probe: Simplify and Enhance Peptide Detection for Clinical Mass Spectrometry
Institutions: Sanford-Burnham Medical Research Institute, University of California, San Diego , VA San Diego Healthcare Center, University of California, San Diego .

Although human saliva proteome and peptidome have been revealed
1-2
they were majorly identified from tryptic digests of saliva proteins. Identification of indigenous peptidome of human saliva without prior digestion with exogenous enzymes becomes imperative, since native peptides in human saliva provide potential values for diagnosing disease, predicting disease progression, and monitoring therapeutic efficacy. Appropriate sampling is a critical step for enhancement of identification of human indigenous saliva peptidome. Traditional methods of sampling human saliva involving centrifugation to remove debris
3-4
may be too time-consuming to be applicable for clinical use. Furthermore, debris removal by centrifugation may be unable to clean most of the infected pathogens and remove the high abundance proteins that often hinder the identification of low abundance peptidome. Conventional proteomic approaches that primarily utilize two-dimensional gel electrophoresis (2-DE) gels in conjugation with in-gel digestion are capable of identifying many saliva proteins
5-6
. However, this approach is generally not sufficiently sensitive to detect low abundance peptides/proteins. Liquid chromatography-Mass spectrometry (LC-MS) based proteomics is an alternative that can identify proteins without prior 2-DE separation. Although this approach provides higher sensitivity, it generally needs prior sample pre-fractionation
7
and pre-digestion with trypsin, which makes it difficult for clinical use. To circumvent the hindrance in mass spectrometry due to sample preparation, we have developed a technique called capillary ultrafiltration (CUF) probes
8-11
. Data from our laboratory demonstrated that the CUF probes are capable of capturing proteins
in vivo
from various microenvironments in animals in a dynamic and minimally invasive manner
8-11
. No centrifugation is needed since a negative pressure is created by simply syringe withdrawing during sample collection. The CUF probes combined with LC-MS have successfully identified tryptic-digested proteins
8-11
. In this study, we upgraded the ultrafiltration sampling technique by creating a lollipop-like ultrafiltration (LLUF) probe that can easily fit in the human oral cavity. The direct analysis by LC-MS without trypsin digestion showed that human saliva indigenously contains many peptide fragments derived from various proteins. Sampling saliva with LLUF probes avoided centrifugation but effectively removed many larger and high abundance proteins. Our mass spectrometric results illustrated that many low abundance peptides became detectable after filtering out larger proteins with LLUF probes. Detection of low abundance saliva peptides was independent of multiple-step sample separation with chromatography. For clinical application, the LLUF probes incorporated with LC-MS could potentially be used in the future to monitor disease progression from saliva.
Medicine, Issue 66, Molecular Biology, Genetics, Sampling, Saliva, Peptidome, Ultrafiltration, Mass spectrometry
4108
Reconstitution of a Transmembrane Protein, the Voltage-gated Ion Channel, KvAP, into Giant Unilamellar Vesicles for Microscopy and Patch Clamp Studies
Institutions: Université Pierre et Marie Curie, University of California, San Diego, National Institute of Health.

Giant Unilamellar Vesicles (GUVs) are a popular biomimetic system for studying membrane associated phenomena. However, commonly used protocols to grow GUVs must be modified in order to form GUVs containing functional transmembrane proteins. This article describes two dehydration-rehydration methods — electroformation and gel-assisted swelling — to form GUVs containing the voltage-gated potassium channel, KvAP. In both methods, a solution of protein-containing small unilamellar vesicles is partially dehydrated to form a stack of membranes, which is then allowed to swell in a rehydration buffer. For the electroformation method, the film is deposited on platinum electrodes so that an AC field can be applied during film rehydration. In contrast, the gel-assisted swelling method uses an agarose gel substrate to enhance film rehydration. Both methods can produce GUVs in low (
e.g.,
5 mM) and physiological (
e.g.,
100 mM) salt concentrations. The resulting GUVs are characterized via fluorescence microscopy, and the function of reconstituted channels measured using the inside-out patch-clamp configuration. While swelling in the presence of an alternating electric field (electroformation) gives a high yield of defect-free GUVs, the gel-assisted swelling method produces a more homogeneous protein distribution and requires no special equipment.
Biochemistry, Issue 95, Biomimetic model system, Giant Unilamellar Vesicle, reconstitution, ion channel, transmembrane protein, KvAP, electroformation, gel assisted swelling, agarose, inside-out patch clamp, electrophysiology, fluorescence microscopy
52281
A Lightweight, Headphones-based System for Manipulating Auditory Feedback in Songbirds
Institutions: Emory University, Emory University, Emory University.

Experimental manipulations of sensory feedback during complex behavior have provided valuable insights into the computations underlying motor control and sensorimotor plasticity
1
. Consistent sensory perturbations result in compensatory changes in motor output, reflecting changes in feedforward motor control that reduce the experienced feedback error. By quantifying how different sensory feedback errors affect human behavior, prior studies have explored how visual signals are used to recalibrate arm movements
2,3
and auditory feedback is used to modify speech production
4-7
. The strength of this approach rests on the ability to mimic naturalistic errors in behavior, allowing the experimenter to observe how experienced errors in production are used to recalibrate motor output. Songbirds provide an excellent animal model for investigating the neural basis of sensorimotor control and plasticity
8,9
. The songbird brain provides a well-defined circuit in which the areas necessary for song learning are spatially separated from those required for song production, and neural recording and lesion studies have made significant advances in understanding how different brain areas contribute to vocal behavior
9-12
. However, the lack of a naturalistic error-correction paradigm - in which a known acoustic parameter is perturbed by the experimenter and then corrected by the songbird - has made it difficult to understand the computations underlying vocal learning or how different elements of the neural circuit contribute to the correction of vocal errors
13
. The technique described here gives the experimenter precise control over auditory feedback errors in singing birds, allowing the introduction of arbitrary sensory errors that can be used to drive vocal learning. Online sound-processing equipment is used to introduce a known perturbation to the acoustics of song, and a miniaturized headphones apparatus is used to replace a songbird's natural auditory feedback with the perturbed signal in real time. We have used this paradigm to perturb the fundamental frequency (pitch) of auditory feedback in adult songbirds, providing the first demonstration that adult birds maintain vocal performance using error correction
14
. The present protocol can be used to implement a wide range of sensory feedback perturbations (including but not limited to pitch shifts) to investigate the computational and neurophysiological basis of vocal learning.
Neuroscience, Issue 69, Anatomy, Physiology, Zoology, Behavior, Songbird, psychophysics, auditory feedback, biology, sensorimotor learning
50027
Systemic Bacterial Infection and Immune Defense Phenotypes in Drosophila Melanogaster
Institutions: Cornell University.

The fruit fly
Drosophila melanogaster
is one of the premier model organisms for studying the function and evolution of immune defense. Many aspects of innate immunity are conserved between insects and mammals, and since
Drosophila
can readily be genetically and experimentally manipulated, they are powerful for studying immune system function and the physiological consequences of disease. The procedure demonstrated here allows infection of flies by introduction of bacteria directly into the body cavity, bypassing epithelial barriers and more passive forms of defense and allowing focus on systemic infection. The procedure includes protocols for the measuring rates of host mortality, systemic pathogen load, and degree of induction of the host immune system. This infection procedure is inexpensive, robust and quantitatively repeatable, and can be used in studies of functional genetics, evolutionary life history, and physiology.
Immunology, Issue 99, Drosophila, immunity, infection, resistance, tolerance, bacteria, Providencia, antimicrobial peptides, immune defense
52613
Formation of Ordered Biomolecular Structures by the Self-assembly of Short Peptides
Institutions: The Hebrew University of Jerusalem.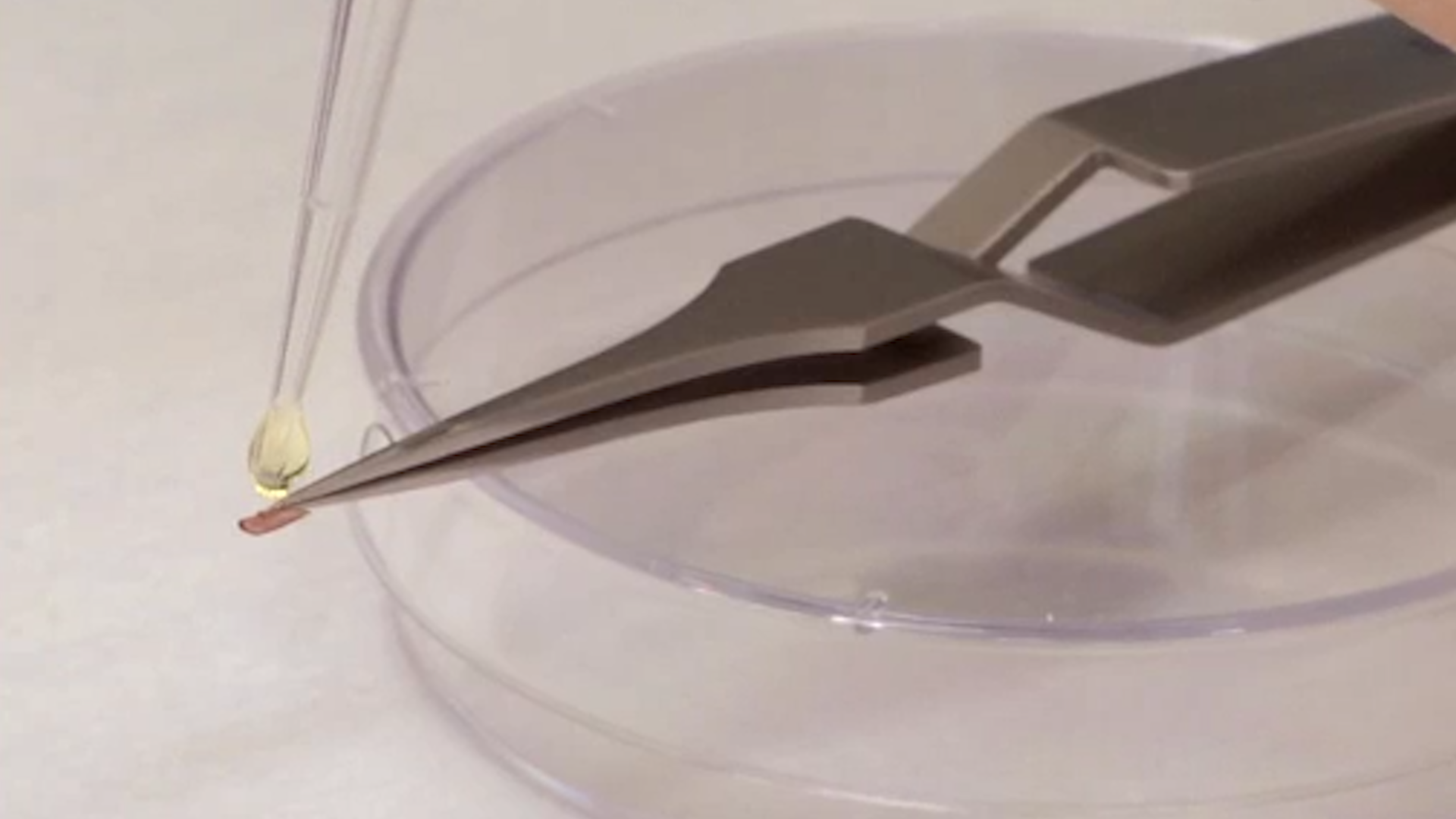 In nature, complex functional structures are formed by the self-assembly of biomolecules under mild conditions. Understanding the forces that control self-assembly and mimicking this process
in vitro
will bring about major advances in the areas of materials science and nanotechnology. Among the available biological building blocks, peptides have several advantages as they present substantial diversity, their synthesis in large scale is straightforward, and they can easily be modified with biological and chemical entities
1,2
. Several classes of designed peptides such as cyclic peptides, amphiphile peptides and peptide-conjugates self-assemble into ordered structures in solution. Homoaromatic dipeptides, are a class of short self-assembled peptides that contain all the molecular information needed to form ordered structures such as nanotubes, spheres and fibrils
3-8
. A large variety of these peptides is commercially available. This paper presents a procedure that leads to the formation of ordered structures by the self-assembly of homoaromatic peptides. The protocol requires only commercial reagents and basic laboratory equipment. In addition, the paper describes some of the methods available for the characterization of peptide-based assemblies. These methods include electron and atomic force microscopy and Fourier-Transform Infrared Spectroscopy (FT-IR). Moreover, the manuscript demonstrates the blending of peptides (coassembly) and the formation of a "beads on a string"-like structure by this process.
9
The protocols presented here can be adapted to other classes of peptides or biological building blocks and can potentially lead to the discovery of new peptide-based structures and to better control of their assembly.
Chemistry, Issue 81, Materials (General), self-assembly, peptides, diphenylalanine, atomatic interactions, coassembly, molecular recognition
50946
Identifying Protein-protein Interaction Sites Using Peptide Arrays
Institutions: The Hebrew University of Jerusalem.

Protein-protein interactions mediate most of the processes in the living cell and control homeostasis of the organism. Impaired protein interactions may result in disease, making protein interactions important drug targets. It is thus highly important to understand these interactions at the molecular level. Protein interactions are studied using a variety of techniques ranging from cellular and biochemical assays to quantitative biophysical assays, and these may be performed either with full-length proteins, with protein domains or with peptides. Peptides serve as excellent tools to study protein interactions since peptides can be easily synthesized and allow the focusing on specific interaction sites. Peptide arrays enable the identification of the interaction sites between two proteins as well as screening for peptides that bind the target protein for therapeutic purposes. They also allow high throughput SAR studies. For identification of binding sites, a typical peptide array usually contains partly overlapping 10-20 residues peptides derived from the full sequences of one or more partner proteins of the desired target protein. Screening the array for binding the target protein reveals the binding peptides, corresponding to the binding sites in the partner proteins, in an easy and fast method using only small amount of protein. In this article we describe a protocol for screening peptide arrays for mapping the interaction sites between a target protein and its partners. The peptide array is designed based on the sequences of the partner proteins taking into account their secondary structures. The arrays used in this protocol were Celluspots arrays prepared by INTAVIS Bioanalytical Instruments. The array is blocked to prevent unspecific binding and then incubated with the studied protein. Detection using an antibody reveals the binding peptides corresponding to the specific interaction sites between the proteins.
Molecular Biology, Issue 93, peptides, peptide arrays, protein-protein interactions, binding sites, peptide synthesis, micro-arrays
52097
Preparation of Artificial Bilayers for Electrophysiology Experiments
Institutions: Weill Cornell Medical College of Cornell University.

Planar lipid bilayers, also called artificial lipid bilayers, allow you to study ion-conducting channels in a well-defined environment. These bilayers can be used for many different studies, such as the characterization of membrane-active peptides, the reconstitution of ion channels or investigations on how changes in lipid bilayer properties alter the function of bilayer-spanning channels. Here, we show how to form a planar bilayer and how to isolate small patches from the bilayer, and in a second video will also demonstrate a procedure for using gramicidin channels to determine changes in lipid bilayer elastic properties. We also demonstrate the individual steps needed to prepare the bilayer chamber, the electrodes and how to test that the bilayer is suitable for single-channel measurements.
Cellular Biology, Issue 20, Springer Protocols, Artificial Bilayers, Bilayer Patch Experiments, Lipid Bilayers, Bilayer Punch Electrodes, Electrophysiology
1033
Protein WISDOM: A Workbench for In silico De novo Design of BioMolecules
Institutions: Princeton University.

The aim of
de novo
protein design is to find the amino acid sequences that will fold into a desired 3-dimensional structure with improvements in specific properties, such as binding affinity, agonist or antagonist behavior, or stability, relative to the native sequence. Protein design lies at the center of current advances drug design and discovery. Not only does protein design provide predictions for potentially useful drug targets, but it also enhances our understanding of the protein folding process and protein-protein interactions. Experimental methods such as directed evolution have shown success in protein design. However, such methods are restricted by the limited sequence space that can be searched tractably. In contrast, computational design strategies allow for the screening of a much larger set of sequences covering a wide variety of properties and functionality. We have developed a range of computational
de novo
protein design methods capable of tackling several important areas of protein design. These include the design of monomeric proteins for increased stability and complexes for increased binding affinity. To disseminate these methods for broader use we present Protein WISDOM (https://www.proteinwisdom.org), a tool that provides automated methods for a variety of protein design problems. Structural templates are submitted to initialize the design process. The first stage of design is an optimization sequence selection stage that aims at improving stability through minimization of potential energy in the sequence space. Selected sequences are then run through a fold specificity stage and a binding affinity stage. A rank-ordered list of the sequences for each step of the process, along with relevant designed structures, provides the user with a comprehensive quantitative assessment of the design. Here we provide the details of each design method, as well as several notable experimental successes attained through the use of the methods.
Genetics, Issue 77, Molecular Biology, Bioengineering, Biochemistry, Biomedical Engineering, Chemical Engineering, Computational Biology, Genomics, Proteomics, Protein, Protein Binding, Computational Biology, Drug Design, optimization (mathematics), Amino Acids, Peptides, and Proteins, De novo protein and peptide design, Drug design, In silico sequence selection, Optimization, Fold specificity, Binding affinity, sequencing
50476
Microwave-assisted Functionalization of Poly(ethylene glycol) and On-resin Peptides for Use in Chain Polymerizations and Hydrogel Formation
Institutions: University of Rochester, University of Rochester, University of Rochester Medical Center.

One of the main benefits to using poly(ethylene glycol) (PEG) macromers in hydrogel formation is synthetic versatility. The ability to draw from a large variety of PEG molecular weights and configurations (arm number, arm length, and branching pattern) affords researchers tight control over resulting hydrogel structures and properties, including Young's modulus and mesh size. This video will illustrate a rapid, efficient, solvent-free, microwave-assisted method to methacrylate PEG precursors into poly(ethylene glycol) dimethacrylate (PEGDM). This synthetic method provides much-needed starting materials for applications in drug delivery and regenerative medicine. The demonstrated method is superior to traditional methacrylation methods as it is significantly faster and simpler, as well as more economical and environmentally friendly, using smaller amounts of reagents and solvents. We will also demonstrate an adaptation of this technique for on-resin methacrylamide functionalization of peptides. This on-resin method allows the N-terminus of peptides to be functionalized with methacrylamide groups prior to deprotection and cleavage from resin. This allows for selective addition of methacrylamide groups to the N-termini of the peptides while amino acids with reactive side groups (
e.g.
 primary amine of lysine, primary alcohol of serine, secondary alcohols of threonine, and phenol of tyrosine) remain protected, preventing functionalization at multiple sites. This article will detail common analytical methods (proton Nuclear Magnetic Resonance spectroscopy (
;
H-NMR) and Matrix Assisted Laser Desorption Ionization Time of Flight mass spectrometry (MALDI-ToF)) to assess the efficiency of the functionalizations. Common pitfalls and suggested troubleshooting methods will be addressed, as will modifications of the technique which can be used to further tune macromer functionality and resulting hydrogel physical and chemical properties. Use of synthesized products for the formation of hydrogels for drug delivery and cell-material interaction studies will be demonstrated, with particular attention paid to modifying hydrogel composition to affect mesh size, controlling hydrogel stiffness and drug release.
Chemistry, Issue 80, Poly(ethylene glycol), peptides, polymerization, polymers, methacrylation, peptide functionalization, 1H-NMR, MALDI-ToF, hydrogels, macromer synthesis
50890
High Throughput Quantitative Expression Screening and Purification Applied to Recombinant Disulfide-rich Venom Proteins Produced in E. coli
Institutions: Aix-Marseille Université, Commissariat à l'énergie atomique et aux énergies alternatives (CEA) Saclay, France.

Escherichia coli (E. coli)
is the most widely used expression system for the production of recombinant proteins for structural and functional studies. However, purifying proteins is sometimes challenging since many proteins are expressed in an insoluble form. When working with difficult or multiple targets it is therefore recommended to use high throughput (HTP) protein expression screening on a small scale (1-4 ml cultures) to quickly identify conditions for soluble expression. To cope with the various structural genomics programs of the lab, a quantitative (within a range of 0.1-100 mg/L culture of recombinant protein) and HTP protein expression screening protocol was implemented and validated on thousands of proteins. The protocols were automated with the use of a liquid handling robot but can also be performed manually without specialized equipment. Disulfide-rich venom proteins are gaining increasing recognition for their potential as therapeutic drug leads. They can be highly potent and selective, but their complex disulfide bond networks make them challenging to produce. As a member of the FP7 European Venomics project (www.venomics.eu), our challenge is to develop successful production strategies with the aim of producing thousands of novel venom proteins for functional characterization. Aided by the redox properties of disulfide bond isomerase DsbC, we adapted our HTP production pipeline for the expression of oxidized, functional venom peptides in the
E. coli
cytoplasm. The protocols are also applicable to the production of diverse disulfide-rich proteins. Here we demonstrate our pipeline applied to the production of animal venom proteins. With the protocols described herein it is likely that soluble disulfide-rich proteins will be obtained in as little as a week. Even from a small scale, there is the potential to use the purified proteins for validating the oxidation state by mass spectrometry, for characterization in pilot studies, or for sensitive micro-assays.
Bioengineering, Issue 89, E. coli, expression, recombinant, high throughput (HTP), purification, auto-induction, immobilized metal affinity chromatography (IMAC), tobacco etch virus protease (TEV) cleavage, disulfide bond isomerase C (DsbC) fusion, disulfide bonds, animal venom proteins/peptides
51464
Hydrogel Nanoparticle Harvesting of Plasma or Urine for Detecting Low Abundance Proteins
Institutions: George Mason University, Ceres Nanosciences.

Novel biomarker discovery plays a crucial role in providing more sensitive and specific disease detection. Unfortunately many low-abundance biomarkers that exist in biological fluids cannot be easily detected with mass spectrometry or immunoassays because they are present in very low concentration, are labile, and are often masked by high-abundance proteins such as albumin or immunoglobulin. Bait containing poly(N-isopropylacrylamide) (NIPAm) based nanoparticles are able to overcome these physiological barriers. In one step they are able to capture, concentrate and preserve biomarkers from body fluids. Low-molecular weight analytes enter the core of the nanoparticle and are captured by different organic chemical dyes, which act as high affinity protein baits. The nanoparticles are able to concentrate the proteins of interest by several orders of magnitude. This concentration factor is sufficient to increase the protein level such that the proteins are within the detection limit of current mass spectrometers, western blotting, and immunoassays. Nanoparticles can be incubated with a plethora of biological fluids and they are able to greatly enrich the concentration of low-molecular weight proteins and peptides while excluding albumin and other high-molecular weight proteins. Our data show that a 10,000 fold amplification in the concentration of a particular analyte can be achieved, enabling mass spectrometry and immunoassays to detect previously undetectable biomarkers.
Bioengineering, Issue 90, biomarker, hydrogel, low abundance, mass spectrometry, nanoparticle, plasma, protein, urine
51789
The ChroP Approach Combines ChIP and Mass Spectrometry to Dissect Locus-specific Proteomic Landscapes of Chromatin
Institutions: European Institute of Oncology.

Chromatin is a highly dynamic nucleoprotein complex made of DNA and proteins that controls various DNA-dependent processes. Chromatin structure and function at specific regions is regulated by the local enrichment of histone post-translational modifications (hPTMs) and variants, chromatin-binding proteins, including transcription factors, and DNA methylation. The proteomic characterization of chromatin composition at distinct functional regions has been so far hampered by the lack of efficient protocols to enrich such domains at the appropriate purity and amount for the subsequent in-depth analysis by Mass Spectrometry (MS). We describe here a newly designed chromatin proteomics strategy, named ChroP (
Chromatin Proteomics
), whereby a preparative chromatin immunoprecipitation is used to isolate distinct chromatin regions whose features, in terms of hPTMs, variants and co-associated non-histonic proteins, are analyzed by MS. We illustrate here the setting up of ChroP for the enrichment and analysis of transcriptionally silent heterochromatic regions, marked by the presence of tri-methylation of lysine 9 on histone H3. The results achieved demonstrate the potential of
ChroP
in thoroughly characterizing the heterochromatin proteome and prove it as a powerful analytical strategy for understanding how the distinct protein determinants of chromatin interact and synergize to establish locus-specific structural and functional configurations.
Biochemistry, Issue 86, chromatin, histone post-translational modifications (hPTMs), epigenetics, mass spectrometry, proteomics, SILAC, chromatin immunoprecipitation , histone variants, chromatome, hPTMs cross-talks
51220
Specificity Analysis of Protein Lysine Methyltransferases Using SPOT Peptide Arrays
Institutions: Stuttgart University.

Lysine methylation is an emerging post-translation modification and it has been identified on several histone and non-histone proteins, where it plays crucial roles in cell development and many diseases. Approximately 5,000 lysine methylation sites were identified on different proteins, which are set by few dozens of protein lysine methyltransferases. This suggests that each PKMT methylates multiple proteins, however till now only one or two substrates have been identified for several of these enzymes. To approach this problem, we have introduced peptide array based substrate specificity analyses of PKMTs. Peptide arrays are powerful tools to characterize the specificity of PKMTs because methylation of several substrates with different sequences can be tested on one array. We synthesized peptide arrays on cellulose membrane using an Intavis SPOT synthesizer and analyzed the specificity of various PKMTs. Based on the results, for several of these enzymes, novel substrates could be identified. For example, for NSD1 by employing peptide arrays, we showed that it methylates K44 of H4 instead of the reported H4K20 and in addition H1.5K168 is the highly preferred substrate over the previously known H3K36. Hence, peptide arrays are powerful tools to biochemically characterize the PKMTs.
Biochemistry, Issue 93, Peptide arrays, solid phase peptide synthesis, SPOT synthesis, protein lysine methyltransferases, substrate specificity profile analysis, lysine methylation
52203
A High Throughput MHC II Binding Assay for Quantitative Analysis of Peptide Epitopes
Institutions: Dartmouth College, University of Rhode Island, Dartmouth College.

Biochemical assays with recombinant human MHC II molecules can provide rapid, quantitative insights into immunogenic epitope identification, deletion, or design
1,2
. Here, a peptide-MHC II binding assay is scaled to 384-well format. The scaled down protocol reduces reagent costs by 75% and is higher throughput than previously described 96-well protocols
1,3-5
. Specifically, the experimental design permits robust and reproducible analysis of up to 15 peptides against one MHC II allele per 384-well ELISA plate. Using a single liquid handling robot, this method allows one researcher to analyze approximately ninety test peptides in triplicate over a range of eight concentrations and four MHC II allele types in less than 48 hr. Others working in the fields of protein deimmunization or vaccine design and development may find the protocol to be useful in facilitating their own work. In particular, the step-by-step instructions and the visual format of JoVE should allow other users to quickly and easily establish this methodology in their own labs.
Biochemistry, Issue 85, Immunoassay, Protein Immunogenicity, MHC II, T cell epitope, High Throughput Screen, Deimmunization, Vaccine Design
51308
Isolation and Chemical Characterization of Lipid A from Gram-negative Bacteria
Institutions: The University of Texas at Austin, The University of Texas at Austin, The University of Texas at Austin.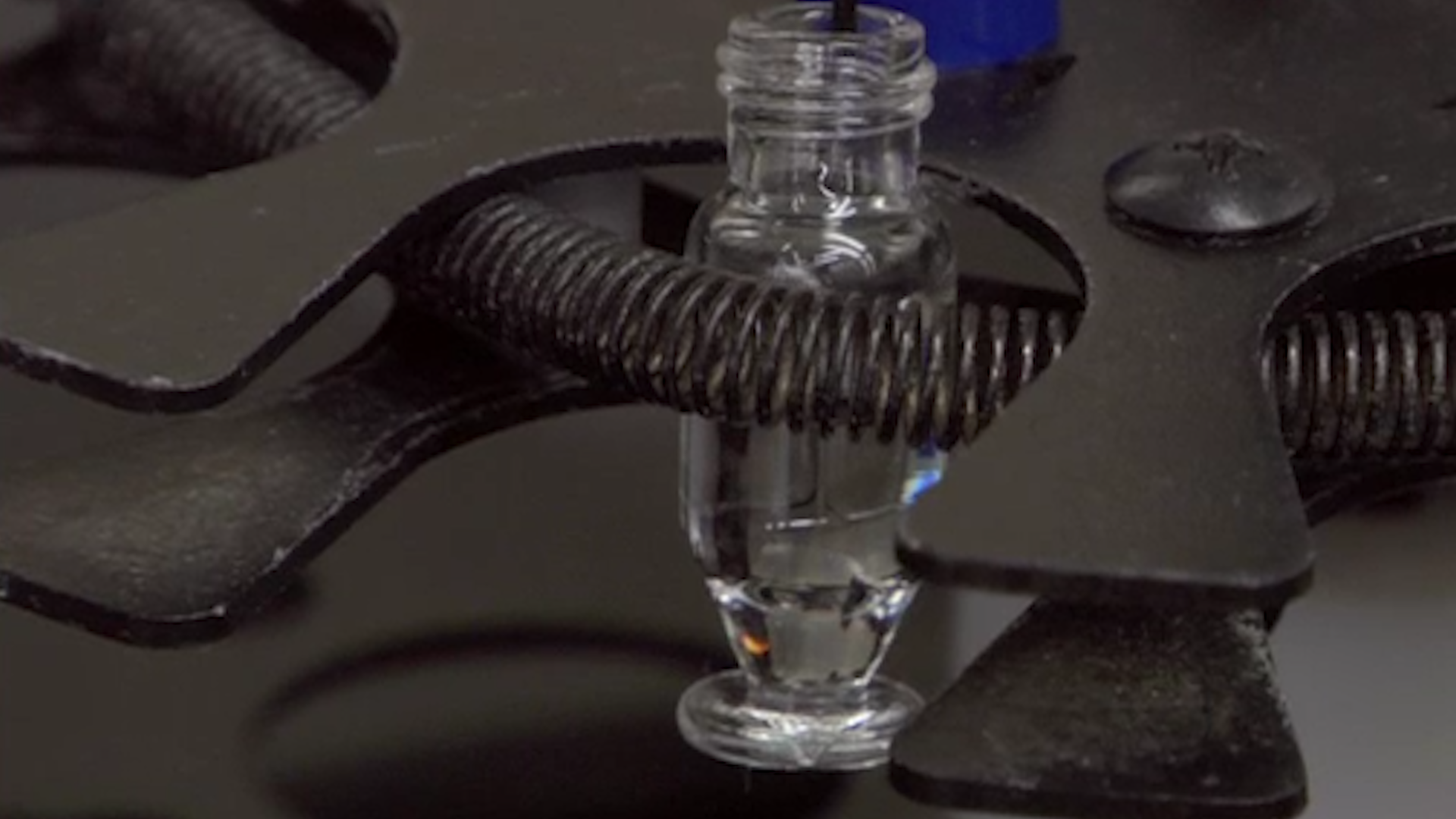 Lipopolysaccharide (LPS) is the major cell surface molecule of gram-negative bacteria, deposited on the outer leaflet of the outer membrane bilayer. LPS can be subdivided into three domains: the distal O-polysaccharide, a core oligosaccharide, and the lipid A domain consisting of a lipid A molecular species and 3-deoxy-D-manno-oct-2-ulosonic acid residues (Kdo). The lipid A domain is the only component essential for bacterial cell survival. Following its synthesis, lipid A is chemically modified in response to environmental stresses such as pH or temperature, to promote resistance to antibiotic compounds, and to evade recognition by mediators of the host innate immune response. The following protocol details the small- and large-scale isolation of lipid A from gram-negative bacteria. Isolated material is then chemically characterized by thin layer chromatography (TLC) or mass-spectrometry (MS). In addition to matrix-assisted laser desorption/ionization-time of flight (MALDI-TOF) MS, we also describe tandem MS protocols for analyzing lipid A molecular species using electrospray ionization (ESI) coupled to collision induced dissociation (CID) and newly employed ultraviolet photodissociation (UVPD) methods. Our MS protocols allow for unequivocal determination of chemical structure, paramount to characterization of lipid A molecules that contain unique or novel chemical modifications. We also describe the radioisotopic labeling, and subsequent isolation, of lipid A from bacterial cells for analysis by TLC. Relative to MS-based protocols, TLC provides a more economical and rapid characterization method, but cannot be used to unambiguously assign lipid A chemical structures without the use of standards of known chemical structure. Over the last two decades isolation and characterization of lipid A has led to numerous exciting discoveries that have improved our understanding of the physiology of gram-negative bacteria, mechanisms of antibiotic resistance, the human innate immune response, and have provided many new targets in the development of antibacterial compounds.
Chemistry, Issue 79, Membrane Lipids, Toll-Like Receptors, Endotoxins, Glycolipids, Lipopolysaccharides, Lipid A, Microbiology, Lipids, lipid A, Bligh-Dyer, thin layer chromatography (TLC), lipopolysaccharide, mass spectrometry, Collision Induced Dissociation (CID), Photodissociation (PD)
50623
Peptide-based Identification of Functional Motifs and their Binding Partners
Institutions: Morehouse School of Medicine, Institute for Systems Biology, Universiti Sains Malaysia.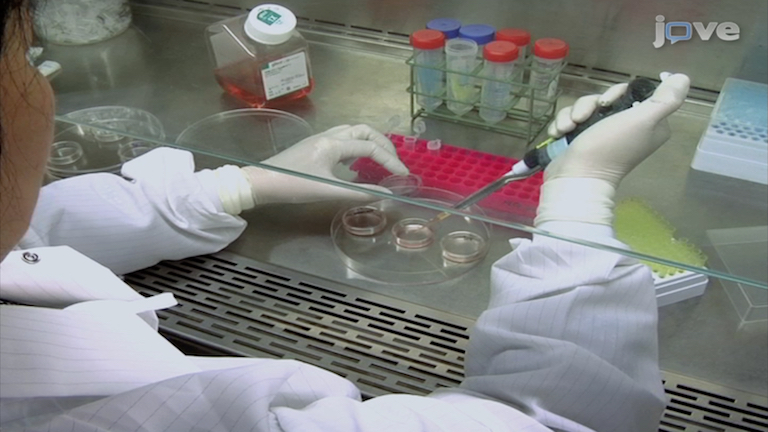 Specific short peptides derived from motifs found in full-length proteins, in our case HIV-1 Nef, not only retain their biological function, but can also competitively inhibit the function of the full-length protein. A set of 20 Nef scanning peptides, 20 amino acids in length with each overlapping 10 amino acids of its neighbor, were used to identify motifs in Nef responsible for its induction of apoptosis. Peptides containing these apoptotic motifs induced apoptosis at levels comparable to the full-length Nef protein. A second peptide, derived from the Secretion Modification Region (SMR) of Nef, retained the ability to interact with cellular proteins involved in Nef's secretion in exosomes (exNef). This SMRwt peptide was used as the "bait" protein in co-immunoprecipitation experiments to isolate cellular proteins that bind specifically to Nef's SMR motif. Protein transfection and antibody inhibition was used to physically disrupt the interaction between Nef and mortalin, one of the isolated SMR-binding proteins, and the effect was measured with a fluorescent-based exNef secretion assay. The SMRwt peptide's ability to outcompete full-length Nef for cellular proteins that bind the SMR motif, make it the first inhibitor of exNef secretion. Thus, by employing the techniques described here, which utilize the unique properties of specific short peptides derived from motifs found in full-length proteins, one may accelerate the identification of functional motifs in proteins and the development of peptide-based inhibitors of pathogenic functions.
Virology, Issue 76, Biochemistry, Immunology, Infection, Infectious Diseases, Molecular Biology, Medicine, Genetics, Microbiology, Genomics, Proteins, Exosomes, HIV, Peptides, Exocytosis, protein trafficking, secretion, HIV-1, Nef, Secretion Modification Region, SMR, peptide, AIDS, assay
50362
Low Molecular Weight Protein Enrichment on Mesoporous Silica Thin Films for Biomarker Discovery
Institutions: The Methodist Hospital Research Institute, National Center for Nanoscience and Technology.

The identification of circulating biomarkers holds great potential for non invasive approaches in early diagnosis and prognosis, as well as for the monitoring of therapeutic efficiency.
1-3
The circulating low molecular weight proteome (LMWP) composed of small proteins shed from tissues and cells or peptide fragments derived from the proteolytic degradation of larger proteins, has been associated with the pathological condition in patients and likely reflects the state of disease.
4,5
Despite these potential clinical applications, the use of Mass Spectrometry (MS) to profile the LMWP from biological fluids has proven to be very challenging due to the large dynamic range of protein and peptide concentrations in serum.
6
Without sample pre-treatment, some of the more highly abundant proteins obscure the detection of low-abundance species in serum/plasma. Current proteomic-based approaches, such as two-dimensional polyacrylamide gel-electrophoresis (2D-PAGE) and shotgun proteomics methods are labor-intensive, low throughput and offer limited suitability for clinical applications.
7-9
Therefore, a more effective strategy is needed to isolate LMWP from blood and allow the high throughput screening of clinical samples. Here, we present a fast, efficient and reliable multi-fractionation system based on mesoporous silica chips to specifically target and enrich LMWP.
10,11
Mesoporous silica (MPS) thin films with tunable features at the nanoscale were fabricated using the triblock copolymer template pathway. Using different polymer templates and polymer concentrations in the precursor solution, various pore size distributions, pore structures, connectivity and surface properties were determined and applied for selective recovery of low mass proteins. The selective parsing of the enriched peptides into different subclasses according to their physicochemical properties will enhance the efficiency of recovery and detection of low abundance species. In combination with mass spectrometry and statistic analysis, we demonstrated the correlation between the nanophase characteristics of the mesoporous silica thin films and the specificity and efficacy of low mass proteome harvesting. The results presented herein reveal the potential of the nanotechnology-based technology to provide a powerful alternative to conventional methods for LMWP harvesting from complex biological fluids. Because of the ability to tune the material properties, the capability for low-cost production, the simplicity and rapidity of sample collection, and the greatly reduced sample requirements for analysis, this novel nanotechnology will substantially impact the field of proteomic biomarker research and clinical proteomic assessment.
Bioengineering, Issue 62, Nanoporous silica chip, Low molecular weight proteomics, Peptidomics, MALDI-TOF mass spectrometry, early diagnostics, proteomics
3876
Using the Overlay Assay to Qualitatively Measure Bacterial Production of and Sensitivity to Pneumococcal Bacteriocins
Institutions: University of Michigan, University of Michigan.

Streptococcus pneumoniae
colonizes the highly diverse polymicrobial community of the nasopharynx where it must compete with resident organisms. We have shown that bacterially produced antimicrobial peptides (bacteriocins) dictate the outcome of these competitive interactions. All fully-sequenced pneumococcal strains harbor a
bacteriocin-like peptide
(
blp
) locus. The
blp
locus encodes for a range of diverse bacteriocins and all of the highly conserved components needed for their regulation, processing, and secretion. The diversity of the bacteriocins found in the bacteriocin immunity region (BIR) of the locus is a major contributor of pneumococcal competition. Along with the bacteriocins, immunity genes are found in the BIR and are needed to protect the producer cell from the effects of its own bacteriocin. The overlay assay is a quick method for examining a large number of strains for competitive interactions mediated by bacteriocins. The overlay assay also allows for the characterization of bacteriocin-specific immunity, and detection of secreted quorum sensing peptides. The assay is performed by pre-inoculating an agar plate with a strain to be tested for bacteriocin production followed by application of a soft agar overlay containing a strain to be tested for bacteriocin sensitivity. A zone of clearance surrounding the stab indicates that the overlay strain is sensitive to the bacteriocins produced by the pre-inoculated strain. If no zone of clearance is observed, either the overlay strain is immune to the bacteriocins being produced or the pre-inoculated strain does not produce bacteriocins. To determine if the
blp
locus is functional in a given strain, the overlay assay can be adapted to evaluate for peptide pheromone secretion by the pre-inoculated strain. In this case, a series of four
lacZ-
reporter strains with different pheromone specificity are used in the overlay.
Infectious Diseases, Issue 91, bacteriocins, antimicrobial peptides, blp locus, bacterial competition, Streptococcus pneumoniae, overlay assay
51876
Testing Protozoacidal Activity of Ligand-lytic Peptides Against Termite Gut Protozoa in vitro (Protozoa Culture) and in vivo (Microinjection into Termite Hindgut)
Institutions: Louisiana State University Agricultural Center.

We are developing a novel approach to subterranean termite control that would lead to reduced reliance on the use of chemical pesticides. Subterranean termites are dependent on protozoa in the hindguts of workers to efficiently digest wood. Lytic peptides have been shown to kill a variety of protozoan parasites (Mutwiri
et al.
2000) and also protozoa in the gut of the Formosan subterranean termite,
Coptotermes formosanus
(Husseneder and Collier 2009). Lytic peptides are part of the nonspecific immune system of eukaryotes, and destroy the membranes of microorganisms (Leuschner and Hansel 2004). Most lytic peptides are not likely to harm higher eukaryotes, because they do not affect the electrically neutral cholesterol-containing cell membranes of higher eukaryotes (Javadpour
et al.
1996). Lytic peptide action can be targeted to specific cell types by the addition of a ligand. For example, Hansel
et al.
(2007) reported that lytic peptides conjugated with cancer cell membrane receptor ligands could be used to destroy breast cancer cells, while lytic peptides alone or conjugated with non-specific peptides were not effective. Lytic peptides also have been conjugated to human hormones that bind to receptors on tumor cells for targeted destruction of prostate and testicular cancer cells (Leuschner and Hansel 2004). In this article we present techniques used to demonstrate the protozoacidal activity of a lytic peptide (Hecate) coupled to a heptapeptide ligand that binds to the surface membrane of protozoa from the gut of the Formosan subterranean termite. These techniques include extirpation of the gut from termite workers, anaerobic culture of gut protozoa (
Pseudotrichonympha grassii
,
Holomastigotoides hartmanni
,
Spirotrichonympha leidyi
), microscopic confirmation that the ligand marked with a fluorescent dye binds to the termite gut protozoa and other free-living protozoa but not to bacteria or gut tissue. We also demonstrate that the same ligand coupled to a lytic peptide efficiently kills termite gut protozoa
in vitro
(protozoa culture) and
in vivo
(microinjection into hindgut of workers), but is less bacteriacidal than the lytic peptide alone. The loss of protozoa leads to the death of the termites in less than two weeks. In the future, we will genetically engineer microorganisms that can survive in the termite hindgut and spread through a termite colony as "Trojan Horses" to express ligand-lytic peptides that would kill the protozoa in the termite gut and subsequently kill the termites in the colony. Ligand-lytic peptides also could be useful for drug development against protozoan parasites.
Microbiology, Issue 46, Isoptera, Coptotermes formosanus, Formosan subterranean termite, termite control, paratransgenesis, symbionts, anaerobic, fluorescence
2190
Use of Shigella flexneri to Study Autophagy-Cytoskeleton Interactions
Institutions: Imperial College London, Institut Pasteur, Unité Macrophages et Développement de l'Immunité.

Shigella flexneri
is an intracellular pathogen that can escape from phagosomes to reach the cytosol, and polymerize the host actin cytoskeleton to promote its motility and dissemination. New work has shown that proteins involved in actin-based motility are also linked to autophagy, an intracellular degradation process crucial for cell autonomous immunity. Strikingly, host cells may prevent actin-based motility of
S. flexneri
by compartmentalizing bacteria inside 'septin cages' and targeting them to autophagy. These observations indicate that a more complete understanding of septins, a family of filamentous GTP-binding proteins, will provide new insights into the process of autophagy. This report describes protocols to monitor autophagy-cytoskeleton interactions caused by
S. flexneri in vitro
using tissue culture cells and
in vivo
using zebrafish larvae. These protocols enable investigation of intracellular mechanisms that control bacterial dissemination at the molecular, cellular, and whole organism level.
Infection, Issue 91, ATG8/LC3, autophagy, cytoskeleton, HeLa cells, p62, septin, Shigella, zebrafish
51601