ABSTRACT
Microinjecting DNA into the cytoplasm of the syncytial gonad of Caenorhabditis elegans is the main technique used to establish transgenic lines that exhibit partial and variable transmission rates of extrachromosomal arrays to the next generation. In addition, transgenic animals are mosaic and express the transgene in a variable number of cells. Extrachromosomal arrays can be integrated into the C. elegans genome using UV irradiation to establish nonmosaic transgenic strains with 100% transmission rate of the transgene. To that extent, F1 progenies of UV irradiated transgenic animals are screened for animals carrying a heterozygous integration of the transgene, which leads to a 75% Mendelian transmission rate to the F2 progeny. One of the challenges of this method is to distinguish between the percentage of transgene transmission in a population before (X% transgenic animals) and after integration (≥75% transgenic F2 animals). Thus, this method requires choosing a nonintegrated transgenic line with a percentage of transgenic animals that is significantly lower than the Mendelian segregation of 75%. Consequently, nonintegrated transgenic lines with an extrachromosomal array transmission rate to the next generation ≤60% are usually preferred for integration, and transgene integration in highly transmitting strains is difficult. Here we show that the efficiency of extrachromosomal arrays integration into the genome is increased when using highly transmitting transgenic lines (≥80%). The described protocol allows for easy selection of several independent lines with homozygous transgene integration into the genome after UV irradiation of transgenic worms exhibiting a high rate of extrachromosomal array transmission. Furthermore, this method is quite fast and low material consuming. The possibility of rapidly generating different lines that express a particular integrated transgene is of great interest for studies focusing on gene expression pattern and regulation, protein localization, and overexpression, as well as for the development of subcellular markers.
25 Related JoVE Articles!
Rejection of Fluorescence Background in Resonance and Spontaneous Raman Microspectroscopy
Institutions: University of California, Davis, University of California, Davis.

Raman spectroscopy is often plagued by a strong fluorescent background, particularly for biological samples. If a sample is excited with a train of ultrafast pulses, a system that can temporally separate spectrally overlapping signals on a picosecond timescale can isolate promptly arriving Raman scattered light from late-arriving fluorescence light. Here we discuss the construction and operation of a complex nonlinear optical system that uses all-optical switching in the form of a low-power optical Kerr gate to isolate Raman and fluorescence signals. A single 808 nm laser with 2.4 W of average power and 80 MHz repetition rate is split, with approximately 200 mW of 808 nm light being converted to < 5 mW of 404 nm light sent to the sample to excite Raman scattering. The remaining unconverted 808 nm light is then sent to a nonlinear medium where it acts as the pump for the all-optical shutter. The shutter opens and closes in 800 fs with a peak efficiency of approximately 5%. Using this system we are able to successfully separate Raman and fluorescence signals at an 80 MHz repetition rate using pulse energies and average powers that remain biologically safe. Because the system has no spare capacity in terms of optical power, we detail several design and alignment considerations that aid in maximizing the throughput of the system. We also discuss our protocol for obtaining the spatial and temporal overlap of the signal and pump beams within the Kerr medium, as well as a detailed protocol for spectral acquisition. Finally, we report a few representative results of Raman spectra obtained in the presence of strong fluorescence using our time-gating system.
Microbiology, Issue 51, Raman scattering, all-optical gating, nonlinear optics, fluorescence, timeresolved spectroscopy.
2592
Lensless Fluorescent Microscopy on a Chip
Institutions: University of California, Los Angeles .

On-chip lensless imaging in general aims to replace bulky lens-based optical microscopes with simpler and more compact designs, especially for high-throughput screening applications. This emerging technology platform has the potential to eliminate the need for bulky and/or costly optical components through the help of novel theories and digital reconstruction algorithms. Along the same lines, here we demonstrate an on-chip fluorescent microscopy modality that can achieve e.g., <4μm spatial resolution over an ultra-wide field-of-view (FOV) of >0.6-8 cm
2
without the use of any lenses, mechanical-scanning or thin-film based interference filters. In this technique, fluorescent excitation is achieved through a prism or hemispherical-glass interface illuminated by an incoherent source. After interacting with the entire object volume, this excitation light is rejected by total-internal-reflection (TIR) process that is occurring at the bottom of the sample micro-fluidic chip. The fluorescent emission from the excited objects is then collected by a fiber-optic faceplate or a taper and is delivered to an optoelectronic sensor array such as a charge-coupled-device (CCD). By using a compressive-sampling based decoding algorithm, the acquired lensfree raw fluorescent images of the sample can be rapidly processed to yield e.g., <4μm resolution over an FOV of >0.6-8 cm
2
. Moreover, vertically stacked micro-channels that are separated by e.g., 50-100 μm can also be successfully imaged using the same lensfree on-chip microscopy platform, which further increases the overall throughput of this modality. This compact on-chip fluorescent imaging platform, with a rapid compressive decoder behind it, could be rather valuable for high-throughput cytometry, rare-cell research and microarray-analysis.
Bioengineering, Issue 54, Lensless Microscopy, Fluorescent On-chip Imaging, Wide-field Microscopy, On-Chip Cytometry, Compressive Sampling/Sensing
3181
Optogenetic Perturbation of Neural Activity with Laser Illumination in Semi-intact Drosophila Larvae in Motion
Institutions: The University of Tokyo, The University of Tokyo.

Drosophila
larval locomotion is a splendid model system in developmental and physiological neuroscience, by virtue of the genetic accessibility of the underlying neuronal components in the circuits
1-6
. Application of optogenetics
7,8
in the larval neural circuit allows us to manipulate neuronal activity in spatially and temporally patterned ways
9-13
. Typically, specimens are broadly illuminated with a mercury lamp or LED, so specificity of the target neurons is controlled by binary gene expression systems such as the Gal4-UAS system
14,15
. In this work, to improve the spatial resolution to "sub-genetic resolution", we locally illuminated a subset of neurons in the ventral nerve cord using lasers implemented in a conventional confocal microscope. While monitoring the motion of the body wall of the semi-intact larvae, we interactively activated or inhibited neural activity with channelrhodopsin
16,17
or halorhodopsin
18-20
, respectively. By spatially and temporally restricted illumination of the neural tissue, we can manipulate the activity of specific neurons in the circuit at a specific phase of behavior. This method is useful for studying the relationship between the activities of a local neural assembly in the ventral nerve cord and the spatiotemporal pattern of motor output.
Neuroscience, Issue 77, Molecular Biology, Neurobiology, Developmental Biology, Bioengineering, Cellular Biology, Motor Neurons, Neurosciences, Drosophila, Optogenetics, Channelrhodopsin-2, Halorhodopsin, laser, confocal microscopy, animal model
50513
Optical Trapping of Nanoparticles
Institutions: University of Victoria.

Optical trapping is a technique for immobilizing and manipulating small objects in a gentle way using light, and it has been widely applied in trapping and manipulating small biological particles. Ashkin and co-workers first demonstrated optical tweezers using a single focused beam
1
. The single beam trap can be described accurately using the perturbative gradient force formulation in the case of small Rayleigh regime particles
1
. In the perturbative regime, the optical power required for trapping a particle scales as the inverse fourth power of the particle size. High optical powers can damage dielectric particles and cause heating. For instance, trapped latex spheres of 109 nm in diameter were destroyed by a 15 mW beam in 25 sec
1
, which has serious implications for biological matter
2,3
. A self-induced back-action (SIBA) optical trapping was proposed to trap 50 nm polystyrene spheres in the non-perturbative regime
4
. In a non-perturbative regime, even a small particle with little permittivity contrast to the background can influence significantly the ambient electromagnetic field and induce a large optical force. As a particle enters an illuminated aperture, light transmission increases dramatically because of dielectric loading. If the particle attempts to leave the aperture, decreased transmission causes a change in momentum outwards from the hole and, by Newton's Third Law, results in a force on the particle inwards into the hole, trapping the particle. The light transmission can be monitored; hence, the trap can become a sensor. The SIBA trapping technique can be further improved by using a double-nanohole structure. The double-nanohole structure has been shown to give a strong local field enhancement
5,6
. Between the two sharp tips of the double-nanohole, a small particle can cause a large change in optical transmission, thereby inducing a large optical force. As a result, smaller nanoparticles can be trapped, such as 12 nm silicate spheres
7
and 3.4 nm hydrodynamic radius bovine serum albumin proteins
8
. In this work, the experimental configuration used for nanoparticle trapping is outlined. First, we detail the assembly of the trapping setup which is based on a Thorlabs Optical Tweezer Kit. Next, we explain the nanofabrication procedure of the double-nanohole in a metal film, the fabrication of the microfluidic chamber and the sample preparation. Finally, we detail the data acquisition procedure and provide typical results for trapping 20 nm polystyrene nanospheres.
Physics, Issue 71, Nanotechnology, Optics, Electrical Engineering, Computer Engineering, Physical Sciences, Engineering, Plasmonics, optical trapping, dielectric nanoparticles, nanoholes, nanofabrication, nano, microfluidics
4424
FIBS-enabled Noninvasive Metabolic Profiling
Institutions: Imperial College London, Imperial College London.

In the era of computational biology, new high throughput experimental systems are necessary in order to populate and refine models so that they can be validated for predictive purposes. Ideally such systems would be low volume, which precludes sampling and destructive analyses when time course data are to be obtained. What is needed is an
in situ
monitoring tool which can report the necessary information in real-time and noninvasively. An interesting option is the use of fluorescent, protein-based
in vivo
biological sensors as reporters of intracellular concentrations. One particular class of
in vivo
biosensors that has found applications in metabolite quantification is based on Förster Resonance Energy Transfer (FRET) between two fluorescent proteins connected by a ligand binding domain. FRET integrated biological sensors (FIBS) are constitutively produced within the cell line, they have fast response times and their spectral characteristics change based on the concentration of metabolite within the cell. In this paper, the method for constructing Chinese hamster ovary (CHO) cell lines that constitutively express a FIBS for glucose and glutamine and calibrating the FIBS
in vivo
in batch cell culture in order to enable future quantification of intracellular metabolite concentration is described. Data from fed-batch CHO cell cultures demonstrates that the FIBS was able in each case to detect the resulting change in the intracellular concentration. Using the fluorescent signal from the FIBS and the previously constructed calibration curve, the intracellular concentration was accurately determined as confirmed by an independent enzymatic assay.
Bioengineering, Issue 84, metabolite monitoring, in vivo biosensors, in situ monitoring, mammalian cell culture, bioprocess engineering, medium formulation
51200
Feeding of Ticks on Animals for Transmission and Xenodiagnosis in Lyme Disease Research
Institutions: Tulane University Health Sciences Center.
Transmission of the etiologic agent of Lyme disease,
Borrelia burgdorferi,
occurs by the attachment and blood feeding of
Ixodes
species ticks on mammalian hosts. In nature, this zoonotic bacterial pathogen may use a variety of reservoir hosts, but the white-footed mouse (
Peromyscus leucopus
) is the primary reservoir for larval and nymphal ticks in North America. Humans are incidental hosts most frequently infected with
B. burgdorferi
by the bite of ticks in the nymphal stage.
B. burgdorferi
adapts to its hosts throughout the enzootic cycle, so the ability to explore the functions of these spirochetes and their effects on mammalian hosts requires the use of tick feeding. In addition, the technique of xenodiagnosis (using the natural vector for detection and recovery of an infectious agent) has been useful in studies of cryptic infection. In order to obtain nymphal ticks that harbor
B. burgdorferi
, ticks are fed live spirochetes in culture through capillary tubes. Two animal models, mice and nonhuman primates, are most commonly used for Lyme disease studies involving tick feeding. We demonstrate the methods by which these ticks can be fed upon, and recovered from animals for either infection or xenodiagnosis.
Infection, Issue 78, Medicine, Immunology, Infectious Diseases, Biomedical Engineering, Primates, Muridae, Ticks, Borrelia, Borrelia Infections, Ixodes, ticks, Lyme disease, xenodiagnosis, Borrelia, burgdorferi, mice, nonhuman primates, animal model
50617
Quantification of Neurovascular Protection Following Repetitive Hypoxic Preconditioning and Transient Middle Cerebral Artery Occlusion in Mice
Institutions: University of Texas Southwestern Medical Center, Washington University School of Medicine.

Experimental animal models of stroke are invaluable tools for understanding stroke pathology and developing more effective treatment strategies. A 2 week protocol for repetitive hypoxic preconditioning (RHP) induces long-term protection against central nervous system (CNS) injury in a mouse model of focal ischemic stroke. RHP consists of 9 stochastic exposures to hypoxia that vary in both duration (2 or 4 hr) and intensity (8% and 11% O
2
). RHP reduces infarct volumes, blood-brain barrier (BBB) disruption, and the post-stroke inflammatory response for weeks following the last exposure to hypoxia, suggesting a long-term induction of an endogenous CNS-protective phenotype. The methodology for the dual quantification of infarct volume and BBB disruption is effective in assessing neurovascular protection in mice with RHP or other putative neuroprotectants. Adult male Swiss Webster mice were preconditioned by RHP or duration-equivalent exposures to 21% O
2
(
i.e.
room air). A 60 min transient middle cerebral artery occlusion (tMCAo) was induced 2 weeks following the last hypoxic exposure. Both the occlusion and reperfusion were confirmed by transcranial laser Doppler flowmetry. Twenty-two hr after reperfusion, Evans Blue (EB) was intravenously administered through a tail vein injection. 2 hr later, animals were sacrificed by isoflurane overdose and brain sections were stained with 2,3,5- triphenyltetrazolium chloride (TTC). Infarcts volumes were then quantified. Next, EB was extracted from the tissue over 48 hr to determine BBB disruption after tMCAo. In summary, RHP is a simple protocol that can be replicated, with minimal cost, to induce long-term endogenous neurovascular protection from stroke injury in mice, with the translational potential for other CNS-based and systemic pro-inflammatory disease states.
Medicine, Issue 99, Hypoxia, preconditioning, transient middle cerebral artery occlusion, stroke, neuroprotection, blood-brain barrier disruption
52675
Generation of Genomic Deletions in Mammalian Cell Lines via CRISPR/Cas9
Institutions: Harvard Medical School, Boston Children's Hospital, Dana-Farber Cancer Institute, Howard Hughes Medical Institute.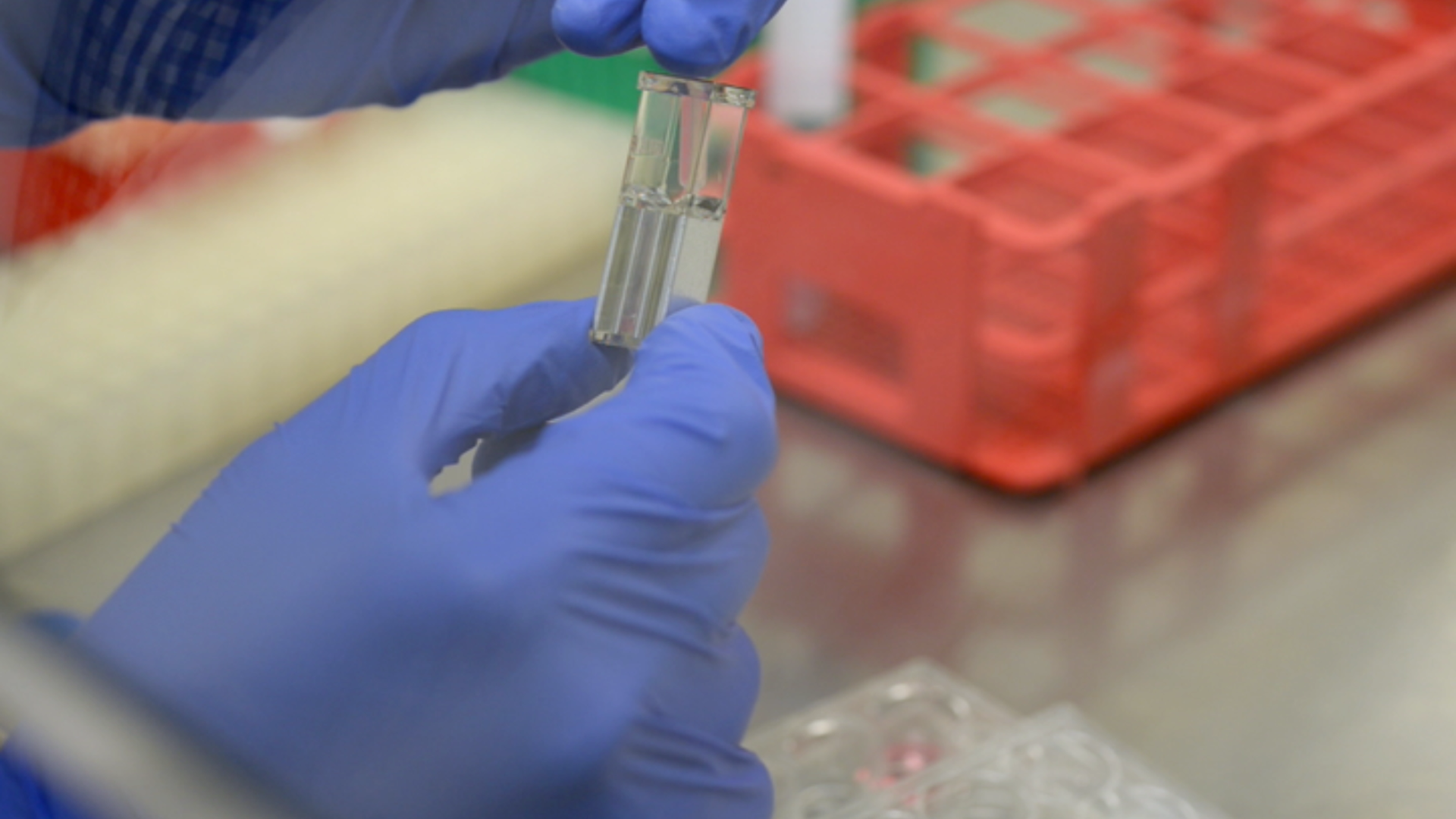 The prokaryotic clustered regularly interspaced short palindromic repeats (CRISPR)/CRISPR-associated (Cas) 9 system may be re-purposed for site-specific eukaryotic genome engineering. CRISPR/Cas9 is an inexpensive, facile, and efficient genome editing tool that allows genetic perturbation of genes and genetic elements. Here we present a simple methodology for CRISPR design, cloning, and delivery for the production of genomic deletions. In addition, we describe techniques for deletion, identification, and characterization. This strategy relies on cellular delivery of a pair of chimeric single guide RNAs (sgRNAs) to create two double strand breaks (DSBs) at a locus in order to delete the intervening DNA segment by non-homologous end joining (NHEJ) repair. Deletions have potential advantages as compared to single-site small indels given the efficiency of biallelic modification, ease of rapid identification by PCR, predictability of loss-of-function, and utility for the study of non-coding elements. This approach can be used for efficient loss-of-function studies of genes and genetic elements in mammalian cell lines.
Molecular Biology, Issue 95, CRISPR, Cas9, Genome Engineering, Gene Knockout, Genomic Deletion, Gene Regulation
52118
Characterization of Complex Systems Using the Design of Experiments Approach: Transient Protein Expression in Tobacco as a Case Study
Institutions: RWTH Aachen University, Fraunhofer Gesellschaft.

Plants provide multiple benefits for the production of biopharmaceuticals including low costs, scalability, and safety. Transient expression offers the additional advantage of short development and production times, but expression levels can vary significantly between batches thus giving rise to regulatory concerns in the context of good manufacturing practice. We used a design of experiments (DoE) approach to determine the impact of major factors such as regulatory elements in the expression construct, plant growth and development parameters, and the incubation conditions during expression, on the variability of expression between batches. We tested plants expressing a model anti-HIV monoclonal antibody (2G12) and a fluorescent marker protein (DsRed). We discuss the rationale for selecting certain properties of the model and identify its potential limitations. The general approach can easily be transferred to other problems because the principles of the model are broadly applicable: knowledge-based parameter selection, complexity reduction by splitting the initial problem into smaller modules, software-guided setup of optimal experiment combinations and step-wise design augmentation. Therefore, the methodology is not only useful for characterizing protein expression in plants but also for the investigation of other complex systems lacking a mechanistic description. The predictive equations describing the interconnectivity between parameters can be used to establish mechanistic models for other complex systems.
Bioengineering, Issue 83, design of experiments (DoE), transient protein expression, plant-derived biopharmaceuticals, promoter, 5'UTR, fluorescent reporter protein, model building, incubation conditions, monoclonal antibody
51216
Direct Imaging of ER Calcium with Targeted-Esterase Induced Dye Loading (TED)
Institutions: University of Wuerzburg, Max Planck Institute of Neurobiology, Martinsried, Ludwig-Maximilians University of Munich.

Visualization of calcium dynamics is important to understand the role of calcium in cell physiology. To examine calcium dynamics, synthetic fluorescent Ca
2+
indictors have become popular. Here we demonstrate TED (= targeted-esterase induced dye loading), a method to improve the release of Ca
2+
indicator dyes in the ER lumen of different cell types. To date, TED was used in cell lines, glial cells, and neurons
in vitro
. TED bases on efficient, recombinant targeting of a high carboxylesterase activity to the ER lumen using vector-constructs that express Carboxylesterases (CES). The latest TED vectors contain a core element of CES2 fused to a red fluorescent protein, thus enabling simultaneous two-color imaging. The dynamics of free calcium in the ER are imaged in one color, while the corresponding ER structure appears in red. At the beginning of the procedure, cells are transduced with a lentivirus. Subsequently, the infected cells are seeded on coverslips to finally enable live cell imaging. Then, living cells are incubated with the acetoxymethyl ester (AM-ester) form of low-affinity Ca
2+
indicators, for instance Fluo5N-AM, Mag-Fluo4-AM, or Mag-Fura2-AM. The esterase activity in the ER cleaves off hydrophobic side chains from the AM form of the Ca
2+
indicator and a hydrophilic fluorescent dye/Ca
2+
complex is formed and trapped in the ER lumen. After dye loading, the cells are analyzed at an inverted confocal laser scanning microscope. Cells are continuously perfused with Ringer-like solutions and the ER calcium dynamics are directly visualized by time-lapse imaging. Calcium release from the ER is identified by a decrease in fluorescence intensity in regions of interest, whereas the refilling of the ER calcium store produces an increase in fluorescence intensity. Finally, the change in fluorescent intensity over time is determined by calculation of ΔF/F
0
.
Cellular Biology, Issue 75, Neurobiology, Neuroscience, Molecular Biology, Biochemistry, Biomedical Engineering, Bioengineering, Virology, Medicine, Anatomy, Physiology, Surgery, Endoplasmic Reticulum, ER, Calcium Signaling, calcium store, calcium imaging, calcium indicator, metabotropic signaling, Ca2+, neurons, cells, mouse, animal model, cell culture, targeted esterase induced dye loading, imaging
50317
Creating Dynamic Images of Short-lived Dopamine Fluctuations with lp-ntPET: Dopamine Movies of Cigarette Smoking
Institutions: Yale University, Yale University, Yale University, Yale University, Massachusetts General Hospital, University of California, Irvine.
We describe experimental and statistical steps for creating dopamine movies of the brain from dynamic PET data. The movies represent minute-to-minute fluctuations of dopamine induced by smoking a cigarette. The smoker is imaged during a natural smoking experience while other possible confounding effects (such as head motion, expectation, novelty, or aversion to smoking repeatedly) are minimized. We present the details of our unique analysis. Conventional methods for PET analysis estimate time-invariant kinetic model parameters which cannot capture short-term fluctuations in neurotransmitter release. Our analysis - yielding a dopamine movie - is based on our work with kinetic models and other decomposition techniques that allow for time-varying parameters
1-7
. This aspect of the analysis - temporal-variation - is key to our work. Because our model is also linear in parameters, it is practical, computationally, to apply at the voxel level. The analysis technique is comprised of five main steps: pre-processing, modeling, statistical comparison, masking and visualization. Preprocessing is applied to the PET data with a unique 'HYPR' spatial filter
8
that reduces spatial noise but preserves critical temporal information. Modeling identifies the time-varying function that best describes the dopamine effect on
11
C-raclopride uptake. The statistical step compares the fit of our (lp-ntPET) model
7
to a conventional model
9
. Masking restricts treatment to those voxels best described by the new model. Visualization maps the dopamine function at each voxel to a color scale and produces a dopamine movie. Interim results and sample dopamine movies of cigarette smoking are presented.
Behavior, Issue 78, Neuroscience, Neurobiology, Molecular Biology, Biomedical Engineering, Medicine, Anatomy, Physiology, Image Processing, Computer-Assisted, Receptors, Dopamine, Dopamine, Functional Neuroimaging, Binding, Competitive, mathematical modeling (systems analysis), Neurotransmission, transient, dopamine release, PET, modeling, linear, time-invariant, smoking, F-test, ventral-striatum, clinical techniques
50358
Terahertz Microfluidic Sensing Using a Parallel-plate Waveguide Sensor
Institutions: Rice University .

Refractive index (RI) sensing is a powerful noninvasive and label-free sensing technique for the identification, detection and monitoring of microfluidic samples with a wide range of possible sensor designs such as interferometers and resonators
1,2
. Most of the existing RI sensing applications focus on biological materials in aqueous solutions in visible and IR frequencies, such as DNA hybridization and genome sequencing. At terahertz frequencies, applications include quality control, monitoring of industrial processes and sensing and detection applications involving nonpolar materials. Several potential designs for refractive index sensors in the terahertz regime exist, including photonic crystal waveguides
3
, asymmetric split-ring resonators
4
, and photonic band gap structures integrated into parallel-plate waveguides
5
. Many of these designs are based on optical resonators such as rings or cavities. The resonant frequencies of these structures are dependent on the refractive index of the material in or around the resonator. By monitoring the shifts in resonant frequency the refractive index of a sample can be accurately measured and this in turn can be used to identify a material, monitor contamination or dilution, etc. The sensor design we use here is based on a simple parallel-plate waveguide
6,7
. A rectangular groove machined into one face acts as a resonant cavity (
Figures 1 and 2
). When terahertz radiation is coupled into the waveguide and propagates in the lowest-order transverse-electric (TE
1
) mode, the result is a single strong resonant feature with a tunable resonant frequency that is dependent on the geometry of the groove
6,8
. This groove can be filled with nonpolar liquid microfluidic samples which cause a shift in the observed resonant frequency that depends on the amount of liquid in the groove and its refractive index
9
. Our technique has an advantage over other terahertz techniques in its simplicity, both in fabrication and implementation, since the procedure can be accomplished with standard laboratory equipment without the need for a clean room or any special fabrication or experimental techniques. It can also be easily expanded to multichannel operation by the incorporation of multiple grooves
10
. In this video we will describe our complete experimental procedure, from the design of the sensor to the data analysis and determination of the sample refractive index.
Physics, Issue 66, Electrical Engineering, Computer Engineering, Terahertz radiation, sensing, microfluidic, refractive index sensor, waveguide, optical sensing
4304
Paradigms for Pharmacological Characterization of C. elegans Synaptic Transmission Mutants
Institutions: University of Alabama.

The nematode, Caenorhabditis elegans, has become an expedient model for studying neurotransmission. C. elegans is unique among animal models, as the anatomy and connectivity of its nervous system has been determined from electron micrographs and refined by pharmacological assays. In this video, we describe how two complementary neural stimulants, an acetylcholinesterase inhibitor, called aldicarb, and a gamma-aminobutyric acid (GABA) receptor antagonist, called pentylenetetrazole (PTZ), may be employed to specifically characterize signaling at C. elegans neuromuscular junctions (NMJs) and facilitate our understanding of antagonistic neural circuits. Of 302 C. elegans neurons, nineteen GABAergic D-type motor neurons innervate body wall muscles (BWMs), while four GABAergic neurons, called RMEs, innervate head muscles. Conversely, thirty-nine motor neurons express the excitatory neurotransmitter, acetylcholine (ACh), and antagonize GABA transmission at BWMs to coordinate locomotion. The antagonistic nature of GABAergic and cholinergic motor neurons at body wall NMJs was initially determined by laser ablation and later buttressed by aldicarb exposure. Acute aldicarb exposure results in a time-course or dose-responsive paralysis in wild-type worms. Yet, loss of excitatory ACh transmission confers resistance to aldicarb, as less ACh accumulates at worm NMJs, leading to less stimulation of BWMs. Resistance to aldicarb may be observed with ACh-specific or general synaptic function mutants. Consistent with antagonistic GABA and ACh transmission, loss of GABA transmission, or a failure to negatively regulate ACh release, confers hypersensitivity to aldicarb. Although aldicarb exposure has led to the isolation of numerous worm homologs of neurotransmission genes, aldicarb exposure alone cannot efficiently determine prevailing roles for genes and pathways in specific C. elegans motor neurons. For this purpose, we have introduced a complementary experimental approach, which uses PTZ. Neurotransmission mutants display clear phenotypes, distinct from aldicarb-induced paralysis, in response to PTZ. Wild-type worms, as well as mutants with specific inabilities to release or receive ACh, do not show apparent sensitivity to PTZ. However, GABA mutants, as well as general synaptic function mutants, display anterior convulsions in a time-course or dose-responsive manner. Mutants that cannot negatively regulate general neurotransmitter release and, thus, secrete excessive amounts of ACh onto BWMs, become paralyzed on PTZ. The PTZ-induced phenotypes of discrete mutant classes indicate that a complementary approach with aldicarb and PTZ exposure paradigms in C. elegans may accelerate our understanding of neurotransmission. Moreover, videos demonstrating how we perform pharmacological assays should establish consistent methods for C. elegans research.
Neuroscience, Issue 18, epilepsy, seizure, Caenorhabditis elegans, genetics, worm, nematode, aldicarb, pentylenetetrazole, synaptic, GABA
837
A Restriction Enzyme Based Cloning Method to Assess the In vitro Replication Capacity of HIV-1 Subtype C Gag-MJ4 Chimeric Viruses
Institutions: Emory University, Emory University.

The protective effect of many HLA class I alleles on HIV-1 pathogenesis and disease progression is, in part, attributed to their ability to target conserved portions of the HIV-1 genome that escape with difficulty. Sequence changes attributed to cellular immune pressure arise across the genome during infection, and if found within conserved regions of the genome such as Gag, can affect the ability of the virus to replicate
in vitro
. Transmission of HLA-linked polymorphisms in Gag to HLA-mismatched recipients has been associated with reduced set point viral loads. We hypothesized this may be due to a reduced replication capacity of the virus. Here we present a novel method for assessing the
in vitro
replication of HIV-1 as influenced by the
gag
gene isolated from acute time points from subtype C infected Zambians. This method uses restriction enzyme based cloning to insert the
gag
gene into a common subtype C HIV-1 proviral backbone, MJ4. This makes it more appropriate to the study of subtype C sequences than previous recombination based methods that have assessed the
in vitro
replication of chronically derived
gag-pro
sequences. Nevertheless, the protocol could be readily modified for studies of viruses from other subtypes. Moreover, this protocol details a robust and reproducible method for assessing the replication capacity of the Gag-MJ4 chimeric viruses on a CEM-based T cell line. This method was utilized for the study of Gag-MJ4 chimeric viruses derived from 149 subtype C acutely infected Zambians, and has allowed for the identification of residues in Gag that affect replication. More importantly, the implementation of this technique has facilitated a deeper understanding of how viral replication defines parameters of early HIV-1 pathogenesis such as set point viral load and longitudinal CD4+ T cell decline.
Infectious Diseases, Issue 90, HIV-1, Gag, viral replication, replication capacity, viral fitness, MJ4, CEM, GXR25
51506
Modeling Biological Membranes with Circuit Boards and Measuring Electrical Signals in Axons: Student Laboratory Exercises
Institutions: University of Kentucky, University of Toronto.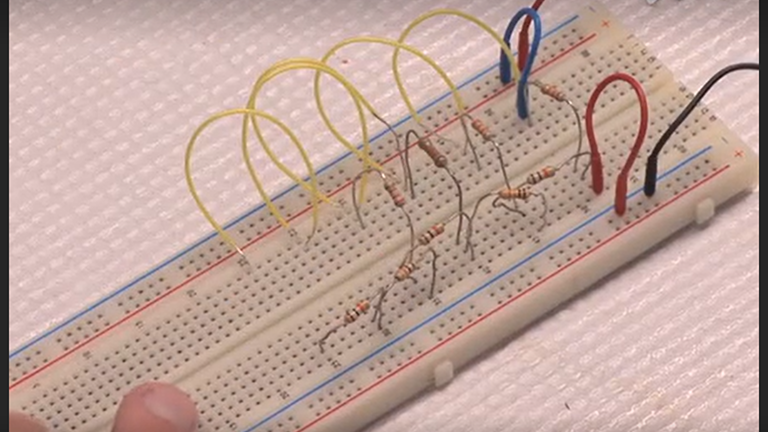 This is a demonstration of how electrical models can be used to characterize biological membranes. This exercise also introduces biophysical terminology used in electrophysiology. The same equipment is used in the membrane model as on live preparations. Some properties of an isolated nerve cord are investigated: nerve action potentials, recruitment of neurons, and responsiveness of the nerve cord to environmental factors.
Basic Protocols, Issue 47, Invertebrate, Crayfish, Modeling, Student laboratory, Nerve cord
2325
In vivo Optogenetic Stimulation of the Rodent Central Nervous System
Institutions: University of Pittsburgh Medical Center, Stanford University, Massachusetts Institute of Technology, Cornell University, Stanford University.

The ability to probe defined neural circuits in awake, freely-moving animals with cell-type specificity, spatial precision, and high temporal resolution has been a long sought tool for neuroscientists in the systems-level search for the neural circuitry governing complex behavioral states. Optogenetics is a cutting-edge tool that is revolutionizing the field of neuroscience and represents one of the first systematic approaches to enable causal testing regarding the relation between neural signaling events and behavior. By combining optical and genetic approaches, neural signaling can be bi-directionally controlled through expression of light-sensitive ion channels (opsins) in mammalian cells. The current protocol describes delivery of specific wavelengths of light to opsin-expressing cells in deep brain structures of awake, freely-moving rodents for neural circuit modulation. Theoretical principles of light transmission as an experimental consideration are discussed in the context of performing
in vivo
optogenetic stimulation. The protocol details the design and construction of both simple and complex laser configurations and describes tethering strategies to permit simultaneous stimulation of multiple animals for high-throughput behavioral testing.
Neuroscience, Issue 95, optogenetics, rodent, behavior, opsin, channelrhodopsin, brain, fiber optics, laser, neural circuits
51483
Characterization of Electrode Materials for Lithium Ion and Sodium Ion Batteries Using Synchrotron Radiation Techniques
Institutions: Lawrence Berkeley National Laboratory, University of Illinois at Chicago, Stanford Synchrotron Radiation Lightsource, Haldor Topsøe A/S, PolyPlus Battery Company.

Intercalation compounds such as transition metal oxides or phosphates are the most commonly used electrode materials in Li-ion and Na-ion batteries. During insertion or removal of alkali metal ions, the redox states of transition metals in the compounds change and structural transformations such as phase transitions and/or lattice parameter increases or decreases occur. These behaviors in turn determine important characteristics of the batteries such as the potential profiles, rate capabilities, and cycle lives. The extremely bright and tunable x-rays produced by synchrotron radiation allow rapid acquisition of high-resolution data that provide information about these processes. Transformations in the bulk materials, such as phase transitions, can be directly observed using X-ray diffraction (XRD), while X-ray absorption spectroscopy (XAS) gives information about the local electronic and geometric structures (
e.g.
 changes in redox states and bond lengths).
In situ
experiments carried out on operating cells are particularly useful because they allow direct correlation between the electrochemical and structural properties of the materials. These experiments are time-consuming and can be challenging to design due to the reactivity and air-sensitivity of the alkali metal anodes used in the half-cell configurations, and/or the possibility of signal interference from other cell components and hardware. For these reasons, it is appropriate to carry out
ex situ
experiments (
e.g.
 on electrodes harvested from partially charged or cycled cells) in some cases. Here, we present detailed protocols for the preparation of both
ex situ
and
in situ
samples for experiments involving synchrotron radiation and demonstrate how these experiments are done.
Physics, Issue 81, X-Ray Absorption Spectroscopy, X-Ray Diffraction, inorganic chemistry, electric batteries (applications), energy storage, Electrode materials, Li-ion battery, Na-ion battery, X-ray Absorption Spectroscopy (XAS), in situ X-ray diffraction (XRD)
50594
Fabrication And Characterization Of Photonic Crystal Slow Light Waveguides And Cavities
Institutions: University of St Andrews.

Slow light has been one of the hot topics in the photonics community in the past decade, generating great interest both from a fundamental point of view and for its considerable potential for practical applications. Slow light photonic crystal waveguides, in particular, have played a major part and have been successfully employed for delaying optical signals
1-4
and the enhancement of both linear
5-7
and nonlinear devices.
8-11
Photonic crystal cavities achieve similar effects to that of slow light waveguides, but over a reduced band-width. These cavities offer high Q-factor/volume ratio, for the realization of optically
12
and electrically
13
pumped ultra-low threshold lasers and the enhancement of nonlinear effects.
14-16
Furthermore, passive filters
17
and modulators
18-19
have been demonstrated, exhibiting ultra-narrow line-width, high free-spectral range and record values of low energy consumption. To attain these exciting results, a robust repeatable fabrication protocol must be developed. In this paper we take an in-depth look at our fabrication protocol which employs electron-beam lithography for the definition of photonic crystal patterns and uses wet and dry etching techniques. Our optimised fabrication recipe results in photonic crystals that do not suffer from vertical asymmetry and exhibit very good edge-wall roughness. We discuss the results of varying the etching parameters and the detrimental effects that they can have on a device, leading to a diagnostic route that can be taken to identify and eliminate similar issues. The key to evaluating slow light waveguides is the passive characterization of transmission and group index spectra. Various methods have been reported, most notably resolving the Fabry-Perot fringes of the transmission spectrum
20-21
and interferometric techniques.
22-25
Here, we describe a direct, broadband measurement technique combining spectral interferometry with Fourier transform analysis.
26
Our method stands out for its simplicity and power, as we can characterise a bare photonic crystal with access waveguides, without need for on-chip interference components, and the setup only consists of a Mach-Zehnder interferometer, with no need for moving parts and delay scans. When characterising photonic crystal cavities, techniques involving internal sources
21
or external waveguides directly coupled to the cavity
27
impact on the performance of the cavity itself, thereby distorting the measurement. Here, we describe a novel and non-intrusive technique that makes use of a cross-polarised probe beam and is known as resonant scattering (RS), where the probe is coupled out-of plane into the cavity through an objective. The technique was first demonstrated by McCutcheon
et al.28
and further developed by Galli
et al.
29
Physics, Issue 69, Optics and Photonics, Astronomy, light scattering, light transmission, optical waveguides, photonics, photonic crystals, Slow-light, Cavities, Waveguides, Silicon, SOI, Fabrication, Characterization
50216
Membrane Potentials, Synaptic Responses, Neuronal Circuitry, Neuromodulation and Muscle Histology Using the Crayfish: Student Laboratory Exercises
Institutions: University of Kentucky, University of Toronto.

The purpose of this report is to help develop an understanding of the effects caused by ion gradients across a biological membrane. Two aspects that influence a cell's membrane potential and which we address in these experiments are: (1) Ion concentration of K
+
on the outside of the membrane, and (2) the permeability of the membrane to specific ions. The crayfish abdominal extensor muscles are in groupings with some being tonic (slow) and others phasic (fast) in their biochemical and physiological phenotypes, as well as in their structure; the motor neurons that innervate these muscles are correspondingly different in functional characteristics. We use these muscles as well as the superficial, tonic abdominal flexor muscle to demonstrate properties in synaptic transmission. In addition, we introduce a sensory-CNS-motor neuron-muscle circuit to demonstrate the effect of cuticular sensory stimulation as well as the influence of neuromodulators on certain aspects of the circuit. With the techniques obtained in this exercise, one can begin to answer many questions remaining in other experimental preparations as well as in physiological applications related to medicine and health. We have demonstrated the usefulness of model invertebrate preparations to address fundamental questions pertinent to all animals.
Neuroscience, Issue 47, Invertebrate, Crayfish, neurophysiology, muscle, anatomy, electrophysiology
2322
Investigating the Spreading and Toxicity of Prion-like Proteins Using the Metazoan Model Organism C. elegans
Institutions: Northwestern University.

Prions are unconventional self-propagating proteinaceous particles, devoid of any coding nucleic acid. These proteinaceous seeds serve as templates for the conversion and replication of their benign cellular isoform. Accumulating evidence suggests that many protein aggregates can act as self-propagating templates and corrupt the folding of cognate proteins. Although aggregates can be functional under certain circumstances, this process often leads to the disruption of the cellular protein homeostasis (proteostasis), eventually leading to devastating diseases such as Alzheimer's disease (AD), Parkinson's disease (PD), Amyotrophic lateral sclerosis (ALS), or transmissible spongiform encephalopathies (TSEs). The exact mechanisms of prion propagation and cell-to-cell spreading of protein aggregates are still subjects of intense investigation. To further this knowledge, recently a new metazoan model in
Caenorhabditis elegans
, for expression of the prion domain of the cytosolic yeast prion protein Sup35 has been established. This prion model offers several advantages, as it allows direct monitoring of the fluorescently tagged prion domain in living animals and ease of genetic approaches. Described here are methods to study prion-like behavior of protein aggregates and to identify modifiers of prion-induced toxicity using
C. elegans
.
Cellular Biology, Issue 95, Caenorhabditis elegans, neurodegenerative diseases, protein misfolding diseases, prion-like spreading, cell-to-cell transmission, protein aggregation, non-cell autonomous toxicity, proteostasis
52321
Inducing Plasticity of Astrocytic Receptors by Manipulation of Neuronal Firing Rates
Institutions: University of California Riverside, University of California Riverside, University of California Riverside.

Close to two decades of research has established that astrocytes
in situ
and
in vivo
express numerous G protein-coupled receptors (GPCRs) that can be stimulated by neuronally-released transmitter. However, the ability of astrocytic receptors to exhibit plasticity in response to changes in neuronal activity has received little attention. Here we describe a model system that can be used to globally scale up or down astrocytic group I metabotropic glutamate receptors (mGluRs) in acute brain slices. Included are methods on how to prepare parasagittal hippocampal slices, construct chambers suitable for long-term slice incubation, bidirectionally manipulate neuronal action potential frequency, load astrocytes and astrocyte processes with fluorescent Ca
2+
indicator, and measure changes in astrocytic Gq GPCR activity by recording spontaneous and evoked astrocyte Ca
2+
events using confocal microscopy. In essence, a "calcium roadmap" is provided for how to measure plasticity of astrocytic Gq GPCRs. Applications of the technique for study of astrocytes are discussed. Having an understanding of how astrocytic receptor signaling is affected by changes in neuronal activity has important implications for both normal synaptic function as well as processes underlying neurological disorders and neurodegenerative disease.
Neuroscience, Issue 85, astrocyte, plasticity, mGluRs, neuronal Firing, electrophysiology, Gq GPCRs, Bolus-loading, calcium, microdomains, acute slices, Hippocampus, mouse
51458
Proton Transfer and Protein Conformation Dynamics in Photosensitive Proteins by Time-resolved Step-scan Fourier-transform Infrared Spectroscopy
Institutions: Freie Universität Berlin.

Monitoring the dynamics of protonation and protein backbone conformation changes during the function of a protein is an essential step towards understanding its mechanism. Protonation and conformational changes affect the vibration pattern of amino acid side chains and of the peptide bond, respectively, both of which can be probed by infrared (IR) difference spectroscopy. For proteins whose function can be repetitively and reproducibly triggered by light, it is possible to obtain infrared difference spectra with (sub)microsecond resolution over a broad spectral range using the step-scan Fourier transform infrared technique. With ~10
2
-10
3
repetitions of the photoreaction, the minimum number to complete a scan at reasonable spectral resolution and bandwidth, the noise level in the absorption difference spectra can be as low as ~10
-
4
, sufficient to follow the kinetics of protonation changes from a single amino acid. Lower noise levels can be accomplished by more data averaging and/or mathematical processing. The amount of protein required for optimal results is between 5-100 µg, depending on the sampling technique used. Regarding additional requirements, the protein needs to be first concentrated in a low ionic strength buffer and then dried to form a film. The protein film is hydrated prior to the experiment, either with little droplets of water or under controlled atmospheric humidity. The attained hydration level (g of water / g of protein) is gauged from an IR absorption spectrum. To showcase the technique, we studied the photocycle of the light-driven proton-pump bacteriorhodopsin in its native purple membrane environment, and of the light-gated ion channel channelrhodopsin-2 solubilized in detergent.
Biophysics, Issue 88, bacteriorhodopsin, channelrhodopsin, attenuated total reflection, proton transfer, protein dynamics, infrared spectroscopy, time-resolved spectroscopy, step-scan, membrane proteins, singular value decomposition
51622
Preventing the Spread of Malaria and Dengue Fever Using Genetically Modified Mosquitoes
Institutions: University of California, Irvine (UCI).

In this candid interview, Anthony A. James explains how mosquito genetics can be exploited to control malaria and dengue transmission. Population replacement strategy, the idea that transgenic mosquitoes can be released into the wild to control disease transmission, is introduced, as well as the concept of genetic drive and the design criterion for an effective genetic drive system. The ethical considerations of releasing genetically-modified organisms into the wild are also discussed.
Cellular Biology, Issue 5, mosquito, malaria, dengue fever, genetics, infectious disease, Translational Research
231
Testing the Physiological Barriers to Viral Transmission in Aphids Using Microinjection
Institutions: Cornell University, Cornell University.

Potato loafroll virus (PLRV), from the family Luteoviridae infects solanaceous plants. It is transmitted by aphids, primarily, the green peach aphid. When an uninfected aphid feeds on an infected plant it contracts the virus through the plant phloem. Once ingested, the virus must pass from the insect gut to the hemolymph (the insect blood ) and then must pass through the salivary gland, in order to be transmitted back to a new plant. An aphid may take up different viruses when munching on a plant, however only a small fraction will pass through the gut and salivary gland, the two main barriers for transmission to infect more plants. In the lab, we use physalis plants to study PLRV transmission. In this host, symptoms are characterized by stunting and interveinal chlorosis (yellowing of the leaves between the veins with the veins remaining green). The video that we present demonstrates a method for performing aphid microinjection on insects that do not vector PLVR viruses and tests whether the gut is preventing viral transmission. The video that we present demonstrates a method for performing Aphid microinjection on insects that do not vector PLVR viruses and tests whether the gut or salivary gland is preventing viral transmission.
Plant Biology, Issue 15, Annual Review, Aphids, Plant Virus, Potato Leaf Roll Virus, Microinjection Technique
700
Dual Electrophysiological Recordings of Synaptically-evoked Astroglial and Neuronal Responses in Acute Hippocampal Slices
Institutions: Collège de France, Paris Diderot University.

Astrocytes form together with neurons tripartite synapses, where they integrate and modulate neuronal activity. Indeed, astrocytes sense neuronal inputs through activation of their ion channels and neurotransmitter receptors, and process information in part through activity-dependent release of gliotransmitters. Furthermore, astrocytes constitute the main uptake system for glutamate, contribute to potassium spatial buffering, as well as to GABA clearance. These cells therefore constantly monitor synaptic activity, and are thereby sensitive indicators for alterations in synaptically-released glutamate, GABA and extracellular potassium levels. Additionally, alterations in astroglial uptake activity or buffering capacity can have severe effects on neuronal functions, and might be overlooked when characterizing physiopathological situations or knockout mice. Dual recording of neuronal and astroglial activities is therefore an important method to study alterations in synaptic strength associated to concomitant changes in astroglial uptake and buffering capacities. Here we describe how to prepare hippocampal slices, how to identify
stratum radiatum
astrocytes, and how to record simultaneously neuronal and astroglial electrophysiological responses. Furthermore, we describe how to isolate pharmacologically the synaptically-evoked astroglial currents.
Neuroscience, Issue 69, Physiology, Anatomy, Medicine, hippocampus preparation, acute brain slice, electrophysiology, patch-clamp, neurons, astrocytes, astroglial, neuroglial interactions, glutamate transporter current, potassium current, paired recordings, synaptic activity, synaptically-evoked responses
4418