Fabrication and Application of Rose Bengal-chitosan Films in Laser Tissue Repair
Published: 10-23-2012
ABSTRACT
Photochemical tissue bonding (PTB) is a sutureless technique for tissue repair, which is achieved by applying a solution of rose bengal (RB) between two tissue edges1,2. These are then irradiated by a laser that is selectively absorbed by the RB. The resulting photochemical reactions supposedly crosslink the collagen fibers in the tissue with minimal heat production3. In this report, RB has been incorporated in thin chitosan films to fabricate a novel tissue adhesive that is laser-activated. Adhesive films, based on chitosan and containing ~0.1 wt% RB, are fabricated and bonded to calf intestine and rat tibial nerves by a solid state laser (λ=532 nm, Fluence~110 J/cm2, spot size~0.5 cm). A single-column tensiometer, interfaced with a personal computer, is used to test the bonding strength. The RB-chitosan adhesive bonds firmly to the intestine with a strength of 15 ± 6 kPa, (n=30). The adhesion strength drops to 2 ± 2 kPa (n=30) when the laser is not applied to the adhesive. The anastomosis of tibial nerves can be also completed without the use of sutures. A novel chitosan adhesive has been fabricated that bonds photochemically to tissue and does not require sutures.
19 Related JoVE Articles!
Laser-induced Forward Transfer for Flip-chip Packaging of Single Dies
Institutions: Ghent University-imec.
Flip-chip (FC) packaging is a key technology for realizing high performance, ultra-miniaturized and high-density circuits in the micro-electronics industry. In this technique the chip and/or the substrate is bumped and the two are bonded via these conductive bumps. Many bumping techniques have been developed and intensively investigated since the introduction of the FC technology in 1960
1
such as stencil printing, stud bumping, evaporation and electroless/electroplating
2
. Despite the progress that these methods have made they all suffer from one or more than one drawbacks that need to be addressed such as cost, complex processing steps, high processing temperatures, manufacturing time and most importantly the lack of flexibility. In this paper, we demonstrate a simple and cost-effective laser-based bump forming technique known as Laser-induced Forward Transfer (LIFT)
3
. Using the LIFT technique a wide range of bump materials can be printed in a single-step with great flexibility, high speed and accuracy at RT. In addition, LIFT enables the bumping and bonding down to chip-scale, which is critical for fabricating ultra-miniature circuitry.
Physics, Issue 97, LIFT, direct-write, flip-chip, interconnects, indium, micro-bumps, thermo-compression, VCSEL
52623
MAME Models for 4D Live-cell Imaging of Tumor: Microenvironment Interactions that Impact Malignant Progression
Institutions: Wayne State University , Wayne State University .

We have developed 3D coculture models, which we term MAME (
m
ammary
a
rchitecture and
m
icroenvironment
e
ngineering), and used them for live-cell imaging in real-time of cell:cell interactions. Our overall goal was to develop models that recapitulate the architecture of preinvasive breast lesions to study their progression to an invasive phenotype. Specifically, we developed models to analyze interactions among pre-malignant breast epithelial cell variants and other cell types of the tumor microenvironment that have been implicated in enhancing or reducing the progression of preinvasive breast epithelial cells to invasive ductal carcinomas. Other cell types studied to date are myoepithelial cells, fibroblasts, macrophages and blood and lymphatic microvascular endothelial cells. In addition to the MAME models, which are designed to recapitulate the cellular interactions within the breast during cancer progression, we have developed comparable models for the progression of prostate cancers. Here we illustrate the procedures for establishing the 3D cocultures along with the use of live-cell imaging and a functional proteolysis assay to follow the transition of cocultures of breast ductal carcinoma
in situ
(DCIS) cells and fibroblasts to an invasive phenotype over time, in this case over twenty-three days in culture. The MAME cocultures consist of multiple layers. Fibroblasts are embedded in the bottom layer of type I collagen. On that is placed a layer of reconstituted basement membrane (rBM) on which DCIS cells are seeded. A final top layer of 2% rBM is included and replenished with every change of media. To image proteolysis associated with the progression to an invasive phenotype, we use dye-quenched (DQ) fluorescent matrix proteins (DQ-collagen I mixed with the layer of collagen I and DQ-collagen IV mixed with the middle layer of rBM) and observe live cultures using confocal microscopy. Optical sections are captured, processed and reconstructed in 3D with Volocity visualization software. Over the course of 23 days in MAME cocultures, the DCIS cells proliferate and coalesce into large invasive structures. Fibroblasts migrate and become incorporated into these invasive structures. Fluorescent proteolytic fragments of the collagens are found in association with the surface of DCIS structures, intracellularly, and also dispersed throughout the surrounding matrix. Drugs that target proteolytic, chemokine/cytokine and kinase pathways or modifications in the cellular composition of the cocultures can reduce the invasiveness, suggesting that MAME models can be used as preclinical screens for novel therapeutic approaches.
Medicine, Issue 60, Immunology, Breast, cancer, extracellular matrix, invasion, proteolysis, tumor microenvironment
3661
Application of Light-cured Dental Adhesive Resin for Mounting Electrodes or Microdialysis Probes in Chronic Experiments
Institutions: RIKEN, RIKEN.

In chronic recording experiments, self-curing dental acrylic resins have been used as a mounting base of electrodes or microdialysis-probes. Since these acrylics do not bond to the bone, screws have been used as anchors. However, in small experimental animals like finches or mouse, their craniums are very fragile and can not successfully hold the anchors. In this report, we propose a new application of light-curing dental resins for mounting base of electrodes or microdialysis probes in chronic experiments. This material allows direct bonding to the cranium. Therefore, anchor screws are not required and surgical field can be reduced considerably. Past experiences show that the bonding effect maintains more than 2 months. Conventional resin's window of time when the materials are pliable and workable is a few minutes. However, the window of working time for these dental adhesives is significantly wider and adjustable.
Neuroscience, Issue 6, brain, neuron, stereotaxic, songbird, resin
249
Tri-layered Electrospinning to Mimic Native Arterial Architecture using Polycaprolactone, Elastin, and Collagen: A Preliminary Study
Institutions: Virginia Commonwealth University, Virginia Commonwealth University, University Hospital of Geneva.

Throughout native artery, collagen and elastin play an important role, providing a mechanical backbone, preventing vessel rupture, and promoting recovery under pulsatile deformations. The goal of this study was to mimic the structure of native artery by fabricating a multi-layered electrospun conduit composed of poly(caprolactone) (PCL) with the addition of elastin and collagen with blends of 45-45-10, 55-35-10, and 65-25-10 PCL-ELAS-COL to demonstrate mechanical properties indicative of native arterial tissue, while remaining conducive to tissue regeneration. Whole grafts and individual layers were analyzed using uniaxial tensile testing, dynamic compliance, suture retention, and burst strength. Compliance results revealed that changes to the middle/medial layer changed overall graft behavior with whole graft compliance values ranging from 0.8 - 2.8 % / 100 mmHg, while uniaxial results demonstrated an average modulus range of 2.0 - 11.8 MPa. Both modulus and compliance data displayed values within the range of native artery. Mathematical modeling was implemented to show how changes in layer stiffness affect the overall circumferential wall stress, and as a design aid to achieve the best mechanical combination of materials. Overall, the results indicated that a graft can be designed to mimic a tri-layered structure by altering layer properties.
Bioengineering, Issue 47, Electrospinning, Vascular Graft, Multilayer, Polycaprolactone, Elastin
2084
A Chitosan Based, Laser Activated Thin Film Surgical Adhesive, 'SurgiLux': Preparation and Demonstration
Institutions: University of New South Wales .

Sutures are a 4,000 year old technology that remain the 'gold-standard' for wound closure by virtue of their repair strength (~100 KPa). However, sutures can act as a nidus for infection and in many procedures are unable to effect wound repair or interfere with functional tissue regeneration.
1
Surgical glues and adhesives, such as those based on fibrin and cyanoacrylates, have been developed as alternatives to sutures for the repair of such wounds. However, current commercial adhesives also have significant disadvantages, ranging from viral and prion transfer and a lack of repair strength as with the fibrin glues, to tissue toxicity and a lack of biocompatibility for the cyanoacrylate based adhesives. Furthermore, currently available surgical adhesives tend to be gel-based and can have extended curing times which limit their application.
2
Similarly, the use of UV lasers to facilitate cross-linking mechanisms in protein-based or albumin 'solders' can lead to DNA damage while laser tissue welding (LTW) predisposes thermal damage to tissues.
3
Despite their disadvantages, adhesives and LTW have captured approximately 30% of the wound closure market reported to be in excess of US $5 billion per annum, a significant testament to the need for sutureless technology.
4
In the pursuit of sutureless technology we have utilized chitosan as a biomaterial for the development of a flexible, thin film, laser-activated surgical adhesive termed 'SurgiLux'. This novel bioadhesive uses a unique combination of biomaterials and photonics that are FDA approved and successfully used in a variety of biomedical applications and products. SurgiLux overcomes all the disadvantages associated with sutures and current surgical adhesives (see
Table 1
). In this presentation we report the relatively simple protocol for the fabrication of SurgiLux and demonstrate its laser activation and tissue weld strength. SurgiLux films adhere to collagenous tissue without chemical modification such as cross-linking and through irradiation using a comparatively low-powered (120 mW) infrared laser instead of UV light. Chitosan films have a natural but weak adhesive attraction to collagen (~3 KPa), laser activation of the chitosan based SurgiLux films emphasizes the strength of this adhesion through polymer chain interactions as a consequence of transient thermal expansion.
5
Without this 'activation' process, SurgiLux films are readily removed.
6-9
SurgiLux has been tested both
in vitro
and
in vivo
on a variety of tissues including nerve, intestine, dura mater and cornea. In all cases it demonstrated good biocompatibility and negligible thermal damage as a consequence of irradiation.
6-10
Bioengineering, Issue 68, Chitosan, Infra-red Laser, Indocyanine Green, Biomaterial, SurgiLux, Surgical Adhesive
3527
Micro-masonry for 3D Additive Micromanufacturing
Institutions: University of Illinois at Urbana-Champaign.

Transfer printing is a method to transfer solid micro/nanoscale materials (herein called 'inks') from a substrate where they are generated to a different substrate by utilizing elastomeric stamps. Transfer printing enables the integration of heterogeneous materials to fabricate unexampled structures or functional systems that are found in recent advanced devices such as flexible and stretchable solar cells and LED arrays. While transfer printing exhibits unique features in material assembly capability, the use of adhesive layers or the surface modification such as deposition of self-assembled monolayer (SAM) on substrates for enhancing printing processes hinders its wide adaptation in microassembly of microelectromechanical system (MEMS) structures and devices. To overcome this shortcoming, we developed an advanced mode of transfer printing which deterministically assembles individual microscale objects solely through controlling surface contact area without any surface alteration. The absence of an adhesive layer or other modification and the subsequent material bonding processes ensure not only mechanical bonding, but also thermal and electrical connection between assembled materials, which further opens various applications in adaptation in building unusual MEMS devices.
Physics, Issue 90, Micro-masonry, microassembly, transfer printing, dry adhesives, additive manufacturing, printed processes, microfabrication, inks, microelectromechanical system (MEMS)
51974
Fabrication of Myogenic Engineered Tissue Constructs
Institutions: Children's Hospital Boston and Harvard Medical School, Children's Hospital Boston and Harvard Medical School.

Despite the fact that electronic pacemakers are life-saving medical devices, their long-term performance in pediatric patients can be problematic owing to the restrictions imposed by a child's small size and their inevitable growth. Consequently, there is a genuine need for innovative therapies designed specifically for pediatric patients with cardiac rhythm disorders. We propose that a conductive biological alternative consisting of a collagen-based matrix containing autologously-derived cells could better adapt to growth, reduce the need for recurrent surgeries, and greatly improve the quality of life for these patients. In the present study, we describe a procedure for incorporating primary skeletal myoblast cell cultures within a hydrogel matrix to fashion a surgically-implantable tissue construct that will serve as an electrical conduit between the upper and lower chambers of the heart. Ultimately, we anticipate using this type of engineered tissue to restore atrioventricular electrical conduction in children with complete heart block. In view of that, we isolate myoblasts from the skeletal muscles of neonatal Lewis rats and plate them onto laminin-coated tissue culture dishes using a modified version of established protocols
[2, 3]
. After one to two days, cultured cells are collected and mixed with antibiotics, type 1 collagen, Matrigel™, and NaHCO
3
. The result is a viscous, uniform solution that can be cast into a mold of nearly any shape and size
[1, 4, 5]
. For our tissue constructs, we employ type 1 collagen isolated from fetal lamb skin using standard procedures
[6]
. Once the tissue has solidified at 37°C, culture media is carefully added to the plate until the construct is submerged. The engineered tissue is then allowed to further condense through dehydration for 2 more days, at which point it is ready for
in vitro
assessment or surgical-implantation.
Cellular Biology, Medicine, Issue 27, tissue engineering, collagen, cellularized matrix, electrical conduit, hydrogel, skeletal myoblasts, cardiac
1137
Spinal Cord Electrophysiology II: Extracellular Suction Electrode Fabrication
Institutions: The Salk Institute for Biological Studies.

Development of neural circuitries and locomotion can be studied using neonatal rodent spinal cord central pattern generator (CPG) behavior. We demonstrate a method to fabricate suction electrodes that are used to examine CPG activity, or fictive locomotion, in dissected rodent spinal cords. The rodent spinal cords are placed in artificial cerebrospinal fluid and the ventral roots are drawn into the suction electrode. The electrode is constructed by modifying a commercially available suction electrode. A heavier silver wire is used instead of the standard wire given by the commercially available electrode. The glass tip on the commercial electrode is replaced with a plastic tip for increased durability. We prepare hand drawn electrodes and electrodes made from specific sizes of tubing, allowing consistency and reproducibility. Data is collected using an amplifier and neurogram acquisition software. Recordings are performed on an air table within a Faraday cage to prevent mechanical and electrical interference, respectively.
Neuroscience, Issue 48, Electrophysiology, spinal cord, fictive locomotion, extracellular electrode
2580
Forward Genetics Screens Using Macrophages to Identify Toxoplasma gondii Genes Important for Resistance to IFN-γ-Dependent Cell Autonomous Immunity
Institutions: New York Medical College.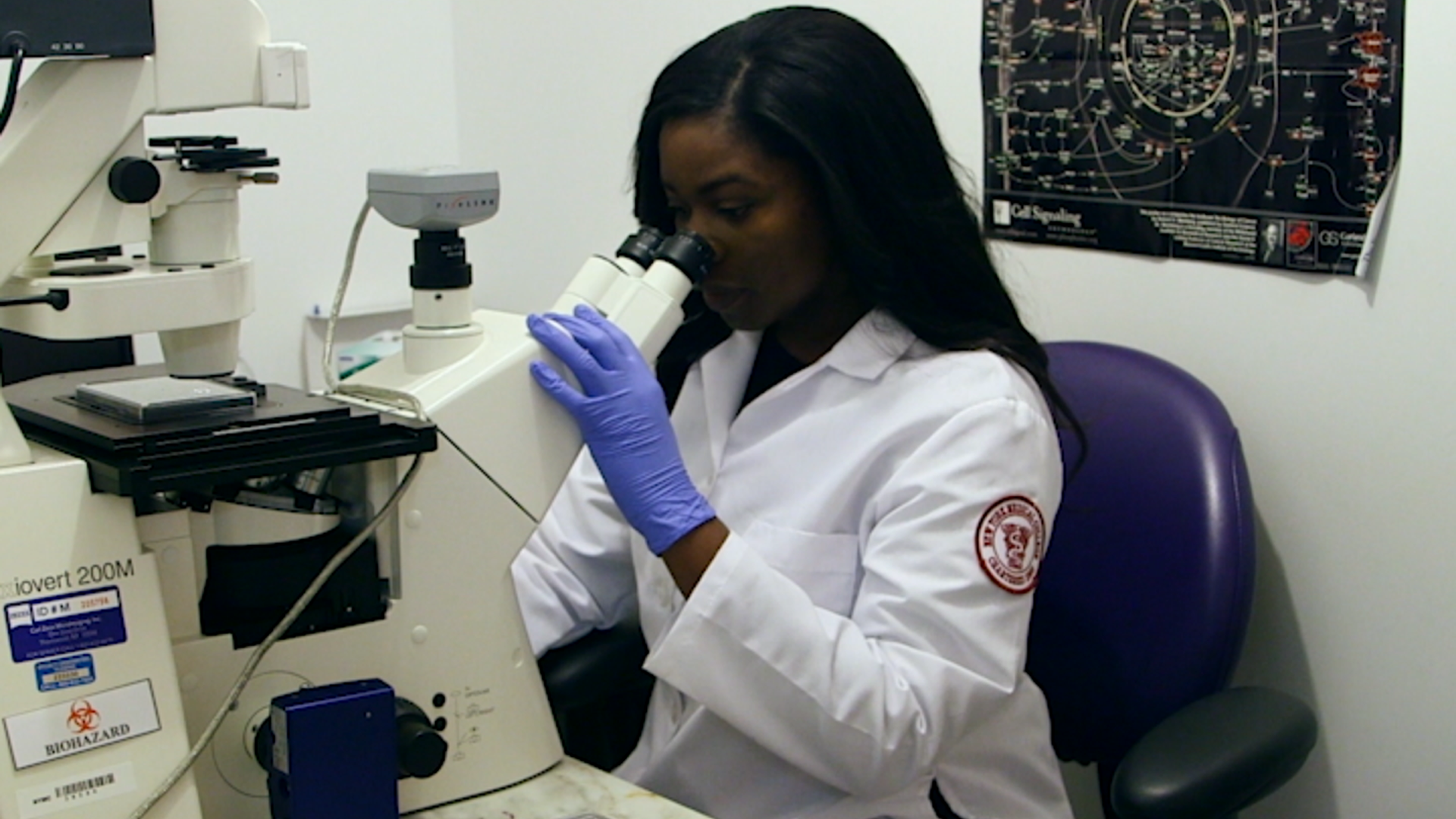 Toxoplasma gondii,
the causative agent of toxoplasmosis, is an obligate intracellular protozoan pathogen. The parasite invades and replicates within virtually any warm blooded vertebrate cell type. During parasite invasion of a host cell, the parasite creates a parasitophorous vacuole (PV) that originates from the host cell membrane independent of phagocytosis within which the parasite replicates. While IFN-dependent-innate and cell mediated immunity is important for eventual control of infection, innate immune cells, including neutrophils, monocytes and dendritic cells, can also serve as vehicles for systemic dissemination of the parasite early in infection. An approach is described that utilizes the host innate immune response, in this case macrophages, in a forward genetic screen to identify parasite mutants with a fitness defect in infected macrophages following activation but normal invasion and replication in naïve macrophages. Thus, the screen isolates parasite mutants that have a specific defect in their ability to resist the effects of macrophage activation. The paper describes two broad phenotypes of mutant parasites following activation of infected macrophages: parasite stasis versus parasite degradation, often in amorphous vacuoles. The parasite mutants are then analyzed to identify the responsible parasite genes specifically important for resistance to induced mediators of cell autonomous immunity. The paper presents a general approach for the forward genetics screen that, in theory, can be modified to target parasite genes important for resistance to specific antimicrobial mediators. It also describes an approach to evaluate the specific macrophage antimicrobial mediators to which the parasite mutant is susceptible. Activation of infected macrophages can also promote parasite differentiation from the tachyzoite to bradyzoite stage that maintains chronic infection. Therefore, methodology is presented to evaluate the importance of the identified parasite gene to establishment of chronic infection.
Immunology, Issue 97, Toxoplasma, macrophages, innate immunity, intracellular pathogen, immune evasion, infectious disease, forward genetics, parasite
52556
Engineering 3D Cellularized Collagen Gels for Vascular Tissue Regeneration
Institutions: Laval University, Laval University, Politecnico di Milano, University of Alberta, National Research Council (Canada), University of Western Ontario.

Synthetic materials are known to initiate clinical complications such as inflammation, stenosis, and infections when implanted as vascular substitutes. Collagen has been extensively used for a wide range of biomedical applications and is considered a valid alternative to synthetic materials due to its inherent biocompatibility (
i.e.
, low antigenicity, inflammation, and cytotoxic responses). However, the limited mechanical properties and the related low hand-ability of collagen gels have hampered their use as scaffold materials for vascular tissue engineering. Therefore, the rationale behind this work was first to engineer cellularized collagen gels into a tubular-shaped geometry and second to enhance smooth muscle cells driven reorganization of collagen matrix to obtain tissues stiff enough to be handled. The strategy described here is based on the direct assembling of collagen and smooth muscle cells (construct) in a 3D cylindrical geometry with the use of a molding technique. This process requires a maturation period, during which the constructs are cultured in a bioreactor under static conditions (without applied external dynamic mechanical constraints) for 1 or 2 weeks. The "static bioreactor" provides a monitored and controlled sterile environment (pH, temperature, gas exchange, nutrient supply and waste removal) to the constructs. During culture period, thickness measurements were performed to evaluate the cells-driven remodeling of the collagen matrix, and glucose consumption and lactate production rates were measured to monitor the cells metabolic activity. Finally, mechanical and viscoelastic properties were assessed for the resulting tubular constructs. To this end, specific protocols and a focused know-how (manipulation, gripping, working in hydrated environment, and so on) were developed to characterize the engineered tissues.
Bioengineering, Issue 100, Collagen gel, cell culture, 3D constructs, vascular tissue engineering, bioreactor, mechanical characterization
52812
Development of Amelogenin-chitosan Hydrogel for In Vitro Enamel Regrowth with a Dense Interface
Institutions: University of Southern California.

Biomimetic enamel reconstruction is a significant topic in material science and dentistry as a novel approach for the treatment of dental caries or erosion. Amelogenin has been proven to be a critical protein for controlling the organized growth of apatite crystals. In this paper, we present a detailed protocol for superficial enamel reconstruction by using a novel amelogenin-chitosan hydrogel. Compared to other conventional treatments, such as topical fluoride and mouthwash, this method not only has the potential to prevent the development of dental caries but also promotes significant and durable enamel restoration. The organized enamel-like microstructure regulated by amelogenin assemblies can significantly improve the mechanical properties of etched enamel, while the dense enamel-restoration interface formed by an
in situ
regrowth of apatite crystals can improve the effectiveness and durability of restorations. Furthermore, chitosan hydrogel is easy to use and can suppress bacterial infection, which is the major risk factor for the occurrence of dental caries. Therefore, this biocompatible and biodegradable amelogenin-chitosan hydrogel shows promise as a biomaterial for the prevention, restoration, and treatment of defective enamel.
Bioengineering, Issue 89, Enamel, Amelogenin, Chitosan hydrogel, Apatite, Biomimetic, Erosion, Superficial enamel reconstruction, Dense interface
51606
A Testing Platform for Durability Studies of Polymers and Fiber-reinforced Polymer Composites under Concurrent Hygrothermo-mechanical Stimuli
Institutions: University of California, Davis.
The durability of polymers and fiber-reinforced polymer composites under service condition is a critical aspect to be addressed for their robust designs and condition-based maintenance. These materials are adopted in a wide range of engineering applications, from aircraft and ship structures, to bridges, wind turbine blades, biomaterials and biomedical implants. Polymers are viscoelastic materials, and their response may be highly nonlinear and thus make it challenging to predict and monitor their in-service performance. The laboratory-scale testing platform presented herein assists the investigation of the influence of concurrent mechanical loadings and environmental conditions on these materials. The platform was designed to be low-cost and user-friendly. Its chemically resistant materials make the platform adaptable to studies of chemical degradation due to in-service exposure to fluids. An example of experiment was conducted at RT on closed-cell polyurethane foam samples loaded with a weight corresponding to ~50% of their ultimate static and dry load. Results show that the testing apparatus is appropriate for these studies. Results also highlight the larger vulnerability of the polymer under concurrent loading, based on the higher mid-point displacements and lower residual failure loads. Recommendations are made for additional improvements to the testing apparatus.
Physics, Issue 94, Fiber-reinforced polymer composites, polymers, hygrothermal, durability, bending, creep
52464
In situ Compressive Loading and Correlative Noninvasive Imaging of the Bone-periodontal Ligament-tooth Fibrous Joint
Institutions: University of California San Francisco, University of California San Francisco, Xradia Inc..

This study demonstrates a novel biomechanics testing protocol. The advantage of this protocol includes the use of an
in situ
loading device coupled to a high resolution X-ray microscope, thus enabling visualization of internal structural elements under simulated physiological loads and wet conditions. Experimental specimens will include intact bone-periodontal ligament (PDL)-tooth fibrous joints. Results will illustrate three important features of the protocol as they can be applied to organ level biomechanics: 1) reactionary force vs. displacement: tooth displacement within the alveolar socket and its reactionary response to loading, 2) three-dimensional (3D) spatial configuration and morphometrics: geometric relationship of the tooth with the alveolar socket, and 3) changes in readouts 1 and 2 due to a change in loading axis,
i.e.
from concentric to eccentric loads. Efficacy of the proposed protocol will be evaluated by coupling mechanical testing readouts to 3D morphometrics and overall biomechanics of the joint. In addition, this technique will emphasize on the need to equilibrate experimental conditions, specifically reactionary loads prior to acquiring tomograms of fibrous joints. It should be noted that the proposed protocol is limited to testing specimens under
ex vivo
conditions, and that use of contrast agents to visualize soft tissue mechanical response could lead to erroneous conclusions about tissue and organ-level biomechanics.
Bioengineering, Issue 85, biomechanics, bone-periodontal ligament-tooth complex, concentric loads, eccentric loads, contrast agent
51147
Designing Silk-silk Protein Alloy Materials for Biomedical Applications
Institutions: Rowan University, Rowan University, Cooper Medical School of Rowan University, Rowan University.

Fibrous proteins display different sequences and structures that have been used for various applications in biomedical fields such as biosensors, nanomedicine, tissue regeneration, and drug delivery. Designing materials based on the molecular-scale interactions between these proteins will help generate new multifunctional protein alloy biomaterials with tunable properties. Such alloy material systems also provide advantages in comparison to traditional synthetic polymers due to the materials biodegradability, biocompatibility, and tenability in the body. This article used the protein blends of wild tussah silk (
Antheraea pernyi
) and domestic mulberry silk (
Bombyx mori
) as an example to provide useful protocols regarding these topics, including how to predict protein-protein interactions by computational methods, how to produce protein alloy solutions, how to verify alloy systems by thermal analysis, and how to fabricate variable alloy materials including optical materials with diffraction gratings, electric materials with circuits coatings, and pharmaceutical materials for drug release and delivery. These methods can provide important information for designing the next generation multifunctional biomaterials based on different protein alloys.
Bioengineering, Issue 90, protein alloys, biomaterials, biomedical, silk blends, computational simulation, implantable electronic devices
50891
In Situ SIMS and IR Spectroscopy of Well-defined Surfaces Prepared by Soft Landing of Mass-selected Ions
Institutions: Pacific Northwest National Laboratory.

Soft landing of mass-selected ions onto surfaces is a powerful approach for the highly-controlled preparation of materials that are inaccessible using conventional synthesis techniques. Coupling soft landing with
in situ
characterization using secondary ion mass spectrometry (SIMS) and infrared reflection absorption spectroscopy (IRRAS) enables analysis of well-defined surfaces under clean vacuum conditions. The capabilities of three soft-landing instruments constructed in our laboratory are illustrated for the representative system of surface-bound organometallics prepared by soft landing of mass-selected ruthenium tris(bipyridine) dications, [Ru(bpy)
3
]
2+
(bpy = bipyridine), onto carboxylic acid terminated self-assembled monolayer surfaces on gold (COOH-SAMs).
In situ
time-of-flight (TOF)-SIMS provides insight into the reactivity of the soft-landed ions. In addition, the kinetics of charge reduction, neutralization and desorption occurring on the COOH-SAM both during and after ion soft landing are studied using
in situ
Fourier transform ion cyclotron resonance (FT-ICR)-SIMS measurements.
In situ
IRRAS experiments provide insight into how the structure of organic ligands surrounding metal centers is perturbed through immobilization of organometallic ions on COOH-SAM surfaces by soft landing. Collectively, the three instruments provide complementary information about the chemical composition, reactivity and structure of well-defined species supported on surfaces.
Chemistry, Issue 88, soft landing, mass selected ions, electrospray, secondary ion mass spectrometry, infrared spectroscopy, organometallic, catalysis
51344
Microfluidic Picoliter Bioreactor for Microbial Single-cell Analysis: Fabrication, System Setup, and Operation
Institutions: Forschungszentrum Juelich GmbH.

In this protocol the fabrication, experimental setup and basic operation of the recently introduced microfluidic picoliter bioreactor (PLBR) is described in detail. The PLBR can be utilized for the analysis of single bacteria and microcolonies to investigate biotechnological and microbiological related questions concerning,
e.g.
 cell growth, morphology, stress response, and metabolite or protein production on single-cell level. The device features continuous media flow enabling constant environmental conditions for perturbation studies, but in addition allows fast medium changes as well as oscillating conditions to mimic any desired environmental situation. To fabricate the single use devices, a silicon wafer containing sub micrometer sized SU-8 structures served as the replication mold for rapid polydimethylsiloxane casting. Chips were cut, assembled, connected, and set up onto a high resolution and fully automated microscope suited for time-lapse imaging, a powerful tool for spatio-temporal cell analysis. Here, the biotechnological platform organism
Corynebacterium glutamicum 
was seeded into the PLBR and cell growth and intracellular fluorescence were followed over several hours unraveling time dependent population heterogeneity on single-cell level, not possible with conventional analysis methods such as flow cytometry. Besides insights into device fabrication, furthermore, the preparation of the preculture, loading, trapping of bacteria, and the PLBR cultivation of single cells and colonies is demonstrated. These devices will add a new dimension in microbiological research to analyze time dependent phenomena of single bacteria under tight environmental control. Due to the simple and relatively short fabrication process the technology can be easily adapted at any microfluidics lab and simply tailored towards specific needs.
Bioengineering, Issue 82, Soft lithography, SU-8 lithography, Picoliter bioreactor, Single-cell analysis, Polydimethylsiloxane, Corynebacterium glutamicum, Escherichia coli, Microfluidics, Lab-on-a-chip
50560
Insertion of Flexible Neural Probes Using Rigid Stiffeners Attached with Biodissolvable Adhesive
Institutions: Lawrence Livermore National Laboratory, University of California, San Francisco.

Microelectrode arrays for neural interface devices that are made of biocompatible thin-film polymer are expected to have extended functional lifetime because the flexible material may minimize adverse tissue response caused by micromotion. However, their flexibility prevents them from being accurately inserted into neural tissue. This article demonstrates a method to temporarily attach a flexible microelectrode probe to a rigid stiffener using biodissolvable polyethylene glycol (PEG) to facilitate precise, surgical insertion of the probe. A unique stiffener design allows for uniform distribution of the PEG adhesive along the length of the probe. Flip-chip bonding, a common tool used in microelectronics packaging, enables accurate and repeatable alignment and attachment of the probe to the stiffener. The probe and stiffener are surgically implanted together, then the PEG is allowed to dissolve so that the stiffener can be extracted leaving the probe in place. Finally, an
in vitro
test method is used to evaluate stiffener extraction in an agarose gel model of brain tissue. This approach to implantation has proven particularly advantageous for longer flexible probes (>3 mm). It also provides a feasible method to implant dual-sided flexible probes. To date, the technique has been used to obtain various
in vivo
recording data from the rat cortex.
Bioengineering, Issue 79, Nervous System Diseases, Surgical Procedures, Operative, Investigative Techniques, Nonmetallic Materials, Engineering (General), neural interfaces, polymer neural probes, surgical insertion, polyethylene glycol, microelectrode arrays, chronic implantation
50609
Preparation and Testing of Plant Seed Meal-based Wood Adhesives
Institutions: United States Department of Agriculture.

Recently, the interest in plant seed meal-based products as wood adhesives has steadily increased, as these plant raw materials are considered renewable and environment-friendly. These natural products may serve as alternatives to petroleum-based adhesives to ease environmental and sustainability concerns. This work demonstrates the preparation and testing of the plant seed-based wood adhesives using cottonseed and soy meal as raw materials. In addition to untreated meals, water washed meals and protein isolates are prepared and tested. Adhesive slurries are prepared by mixing a freeze-dried meal product with deionized water (3:25 w/w) for 2 hr. Each adhesive preparation is applied to one end of 2 wood veneer strips using a brush. The tacky adhesive coated areas of the wood veneer strips are lapped and glued by hot-pressing. Adhesive strength is reported as the shear strength of the bonded wood specimen at break. Water resistance of the adhesives is measured by the change in shear strength of the bonded wood specimens at break after water soaking. This protocol allows one to assess plant seed-based agricultural products as suitable candidates for substitution of synthetic-based wood adhesives. Adjustments to the adhesive formulation with or without additives and bonding conditions could optimize their adhesive properties for various practical applications.
Environmental Sciences, Issue 97, Cottonseed meal, soy meal, oilseed, protein isolate, wood adhesive, water resistance, shear strength
52557
High Throughput Quantitative Expression Screening and Purification Applied to Recombinant Disulfide-rich Venom Proteins Produced in E. coli
Institutions: Aix-Marseille Université, Commissariat à l'énergie atomique et aux énergies alternatives (CEA) Saclay, France.

Escherichia coli (E. coli)
is the most widely used expression system for the production of recombinant proteins for structural and functional studies. However, purifying proteins is sometimes challenging since many proteins are expressed in an insoluble form. When working with difficult or multiple targets it is therefore recommended to use high throughput (HTP) protein expression screening on a small scale (1-4 ml cultures) to quickly identify conditions for soluble expression. To cope with the various structural genomics programs of the lab, a quantitative (within a range of 0.1-100 mg/L culture of recombinant protein) and HTP protein expression screening protocol was implemented and validated on thousands of proteins. The protocols were automated with the use of a liquid handling robot but can also be performed manually without specialized equipment. Disulfide-rich venom proteins are gaining increasing recognition for their potential as therapeutic drug leads. They can be highly potent and selective, but their complex disulfide bond networks make them challenging to produce. As a member of the FP7 European Venomics project (www.venomics.eu), our challenge is to develop successful production strategies with the aim of producing thousands of novel venom proteins for functional characterization. Aided by the redox properties of disulfide bond isomerase DsbC, we adapted our HTP production pipeline for the expression of oxidized, functional venom peptides in the
E. coli
cytoplasm. The protocols are also applicable to the production of diverse disulfide-rich proteins. Here we demonstrate our pipeline applied to the production of animal venom proteins. With the protocols described herein it is likely that soluble disulfide-rich proteins will be obtained in as little as a week. Even from a small scale, there is the potential to use the purified proteins for validating the oxidation state by mass spectrometry, for characterization in pilot studies, or for sensitive micro-assays.
Bioengineering, Issue 89, E. coli, expression, recombinant, high throughput (HTP), purification, auto-induction, immobilized metal affinity chromatography (IMAC), tobacco etch virus protease (TEV) cleavage, disulfide bond isomerase C (DsbC) fusion, disulfide bonds, animal venom proteins/peptides
51464