ABSTRACT
Although human saliva proteome and peptidome have been revealed 1-2 they were majorly identified from tryptic digests of saliva proteins. Identification of indigenous peptidome of human saliva without prior digestion with exogenous enzymes becomes imperative, since native peptides in human saliva provide potential values for diagnosing disease, predicting disease progression, and monitoring therapeutic efficacy. Appropriate sampling is a critical step for enhancement of identification of human indigenous saliva peptidome. Traditional methods of sampling human saliva involving centrifugation to remove debris 3-4 may be too time-consuming to be applicable for clinical use. Furthermore, debris removal by centrifugation may be unable to clean most of the infected pathogens and remove the high abundance proteins that often hinder the identification of low abundance peptidome. Conventional proteomic approaches that primarily utilize two-dimensional gel electrophoresis (2-DE) gels in conjugation with in-gel digestion are capable of identifying many saliva proteins 5-6. However, this approach is generally not sufficiently sensitive to detect low abundance peptides/proteins. Liquid chromatography-Mass spectrometry (LC-MS) based proteomics is an alternative that can identify proteins without prior 2-DE separation. Although this approach provides higher sensitivity, it generally needs prior sample pre-fractionation 7 and pre-digestion with trypsin, which makes it difficult for clinical use. To circumvent the hindrance in mass spectrometry due to sample preparation, we have developed a technique called capillary ultrafiltration (CUF) probes 8-11. Data from our laboratory demonstrated that the CUF probes are capable of capturing proteins in vivo from various microenvironments in animals in a dynamic and minimally invasive manner 8-11. No centrifugation is needed since a negative pressure is created by simply syringe withdrawing during sample collection. The CUF probes combined with LC-MS have successfully identified tryptic-digested proteins 8-11. In this study, we upgraded the ultrafiltration sampling technique by creating a lollipop-like ultrafiltration (LLUF) probe that can easily fit in the human oral cavity. The direct analysis by LC-MS without trypsin digestion showed that human saliva indigenously contains many peptide fragments derived from various proteins. Sampling saliva with LLUF probes avoided centrifugation but effectively removed many larger and high abundance proteins. Our mass spectrometric results illustrated that many low abundance peptides became detectable after filtering out larger proteins with LLUF probes. Detection of low abundance saliva peptides was independent of multiple-step sample separation with chromatography. For clinical application, the LLUF probes incorporated with LC-MS could potentially be used in the future to monitor disease progression from saliva.
25 Related JoVE Articles!
Ex vivo Method for High Resolution Imaging of Cilia Motility in Rodent Airway Epithelia
Institutions: University of Pittsburgh.
An
ex vivo
technique for imaging mouse airway epithelia for quantitative analysis of motile cilia function important for insight into mucociliary clearance function has been established. Freshly harvested mouse trachea is cut longitudinally through the trachealis muscle and mounted in a shallow walled chamber on a glass-bottomed dish. The trachea sample is positioned along its long axis to take advantage of the trachealis muscle to curl longitudinally. This allows imaging of ciliary motion in the profile view along the entire tracheal length. Videos at 200 frames/sec are obtained using differential interference contrast microscopy and a high speed digital camera to allow quantitative analysis of cilia beat frequency and ciliary waveform. With the addition of fluorescent beads during imaging, cilia generated fluid flow also can be determined. The protocol time spans approximately 30 min, with 5 min for chamber preparation, 5-10 min for sample mounting, and 10-15 min for videomicroscopy.
Biomedical Engineering, Issue 78, Developmental Biology, Cellular Biology, Molecular Biology, Anatomy, Physiology, Respiratory Mucosa, Trachea, Ciliary Motility Disorders, Animal Experimentation, Microscopy, Fluorescence, Interference, Polarization, Video, Airway, mucociliary clearance, microscopy, animal model
50343
Microdissection of Black Widow Spider Silk-producing Glands
Institutions: University of the Pacific.

Modern spiders spin high-performance silk fibers with a broad range of biological functions, including locomotion, prey capture and protection of developing offspring
1,2
. Spiders accomplish these tasks by spinning several distinct fiber types that have diverse mechanical properties. Such specialization of fiber types has occurred through the evolution of different silk-producing glands, which function as small biofactories. These biofactories manufacture and store large quantities of silk proteins for fiber production. Through a complex series of biochemical events, these silk proteins are converted from a liquid into a solid material upon extrusion. Mechanical studies have demonstrated that spider silks are stronger than high-tensile steel
3
. Analyses to understand the relationship between the structure and function of spider silk threads have revealed that spider silk consists largely of proteins, or fibroins, that have block repeats within their protein sequences
4
. Common molecular signatures that contribute to the incredible tensile strength and extensibility of spider silks are being unraveled through the analyses of translated silk cDNAs. Given the extraordinary material properties of spider silks, research labs across the globe are racing to understand and mimic the spinning process to produce synthetic silk fibers for commercial, military and industrial applications. One of the main challenges to spinning artificial spider silk in the research lab involves a complete understanding of the biochemical processes that occur during extrusion of the fibers from the silk-producing glands. Here we present a method for the isolation of the seven different silk-producing glands from the cobweaving black widow spider, which includes the major and minor ampullate glands [manufactures dragline and scaffolding silk]
5,6
, tubuliform [synthesizes egg case silk]
7,8
, flagelliform [unknown function in cob-weavers], aggregate [makes glue silk], aciniform [synthesizes prey wrapping and egg case threads]
9
and pyriform [produces attachment disc silk]
10
. This approach is based upon anesthetizing the spider with carbon dioxide gas, subsequent separation of the cephalothorax from the abdomen, and microdissection of the abdomen to obtain the silk-producing glands. Following the separation of the different silk-producing glands, these tissues can be used to retrieve different macromolecules for distinct biochemical analyses, including quantitative real-time PCR, northern- and western blotting, mass spectrometry (MS or MS/MS) analyses to identify new silk protein sequences, search for proteins that participate in the silk assembly pathway, or use the intact tissue for cell culture or histological experiments.
Cellular Biology, Issue 47, Spider silk, silk-producing glands, fibroins, structural proteins, spidroins
2382
Dissection of Midgut and Salivary Glands from Ae. aegypti Mosquitoes
Institutions: University of California, Irvine (UCI), University of California, Irvine (UCI).

The mosquito midgut and salivary glands are key entry and exit points for pathogens such as Plasmodium parasites and Dengue viruses. This video protocol demonstrates dissection techniques for removal of the midgut and salivary glands from Aedes aegypti mosquitoes.
Cellular Biology, Issue 5, mosquito, malaria, dissection, infectious disease
228
Glycopeptide Capture for Cell Surface Proteomics
Institutions: Simon Fraser University.
Cell surface proteins, including extracellular matrix proteins, participate in all major cellular processes and functions, such as growth, differentiation, and proliferation. A comprehensive characterization of these proteins provides rich information for biomarker discovery, cell-type identification, and drug-target selection, as well as helping to advance our understanding of cellular biology and physiology. Surface proteins, however, pose significant analytical challenges, because of their inherently low abundance, high hydrophobicity, and heavy post-translational modifications. Taking advantage of the prevalent glycosylation on surface proteins, we introduce here a high-throughput glycopeptide-capture approach that integrates the advantages of several existing N-glycoproteomics means. Our method can enrich the glycopeptides derived from surface proteins and remove their glycans for facile proteomics using LC-MS. The resolved N-glycoproteome comprises the information of protein identity and quantity as well as their sites of glycosylation. This method has been applied to a series of studies in areas including cancer, stem cells, and drug toxicity. The limitation of the method lies in the low abundance of surface membrane proteins, such that a relatively large quantity of samples is required for this analysis compared to studies centered on cytosolic proteins.
Molecular Biology, Issue 87, membrane protein, N-linked glycoprotein, post-translational modification, mass spectrometry, HPLC, hydrazide chemistry, N-glycoproteomics, glycopeptide capture
51349
A Method for Generating Pulmonary Neutrophilia Using Aerosolized Lipopolysaccharide
Institutions: Karolinska Institutet, AstraZeneca Global Medicines Development.
Acute lung injury (ALI) is a severe disease characterized by alveolar neutrophilia, with limited treatment options and high mortality. Experimental models of ALI are key in enhancing our understanding of disease pathogenesis. Lipopolysaccharide (LPS) derived from gram positive bacteria induces neutrophilic inflammation in the airways and lung parenchyma of mice. Efficient pulmonary delivery of compounds such as LPS is, however, difficult to achieve. In the approach described here, pulmonary delivery in mice is achieved by challenge to aerosolized
Pseudomonas aeruginosa
LPS. Dissolved LPS was aerosolized by a nebulizer connected to compressed air. Mice were exposed to a continuous flow of LPS aerosol in a Plexiglas box for 10 min, followed by 2 min conditioning after the aerosol was discontinued. Tracheal intubation and subsequent bronchoalveolar lavage, followed by formalin perfusion was next performed, which allows for characterization of the sterile pulmonary inflammation. Aerosolized LPS generates a pulmonary inflammation characterized by alveolar neutrophilia, detected in bronchoalveolar lavage and by histological assessment. This technique can be set up at a small cost with few appliances, and requires minimal training and expertise. The exposure system can thus be routinely performed at any laboratory, with the potential to enhance our understanding of lung pathology.
Immunology, Issue 94, Acute lung injury, Airway inflammation, Animal models, Bronchoalveolar lavage, Lipopolysaccharide, Neutrophils, Pulmonary delivery, Sterile inflammation.
51470
Optical Frequency Domain Imaging of Ex vivo Pulmonary Resection Specimens: Obtaining One to One Image to Histopathology Correlation
Institutions: Harvard Medical School, Massachusetts General Hospital, Harvard Medical School, Massachusetts General Hospital, Harvard Medical School.

Lung cancer is the leading cause of cancer-related deaths
1
. Squamous cell and small cell cancers typically arise in association with the conducting airways, whereas adenocarcinomas are typically more peripheral in location. Lung malignancy detection early in the disease process may be difficult due to several limitations: radiological resolution, bronchoscopic limitations in evaluating tissue underlying the airway mucosa and identifying early pathologic changes, and small sample size and/or incomplete sampling in histology biopsies. High resolution imaging modalities, such as optical frequency domain imaging (OFDI), provide non-destructive, large area 3-dimensional views of tissue microstructure to depths approaching 2 mm in real time (
Figure 1
)
2-6
. OFDI has been utilized in a variety of applications, including evaluation of coronary artery atherosclerosis
6,7
and esophageal intestinal metaplasia and dysplasia
6,8-10
. Bronchoscopic OCT/OFDI has been demonstrated as a safe
in vivo
imaging tool for evaluating the pulmonary airways
11-23
(
Animation
). OCT has been assessed in pulmonary airways
16,23
and parenchyma
17,22
of animal models and
in vivo
human airway
14,15
. OCT imaging of normal airway has demonstrated visualization of airway layering and alveolar attachments, and evaluation of dysplastic lesions has been found useful in distinguishing grades of dysplasia in the bronchial mucosa
11,12,20,21
. OFDI imaging of bronchial mucosa has been demonstrated in a short bronchial segment (0.8 cm)
18
. Additionally, volumetric OFDI spanning multiple airway generations in swine and human pulmonary airways
in vivo
has been described
19
. Endobronchial OCT/OFDI is typically performed using thin, flexible catheters, which are compatible with standard bronchoscopic access ports. Additionally, OCT and OFDI needle-based probes have recently been developed, which may be used to image regions of the lung beyond the airway wall or pleural surface
17
. While OCT/OFDI has been utilized and demonstrated as feasible for
in vivo
pulmonary imaging, no studies with precisely matched one-to-one OFDI:histology have been performed. Therefore, specific imaging criteria for various pulmonary pathologies have yet to be developed. Histopathological counterparts obtained
in vivo
consist of only small biopsy fragments, which are difficult to correlate with large OFDI datasets. Additionally, they do not provide the comprehensive histology needed for registration with large volume OFDI. As a result, specific imaging features of pulmonary pathology cannot be developed in the
in vivo
setting. Precisely matched, one-to-one OFDI and histology correlation is vital to accurately evaluate features seen in OFDI against histology as a gold standard in order to derive specific image interpretation criteria for pulmonary neoplasms and other pulmonary pathologies. Once specific imaging criteria have been developed and validated
ex vivo
with matched one-to-one histology, the criteria may then be applied to
in vivo
imaging studies. Here, we present a method for precise, one to one correlation between high resolution optical imaging and histology in
ex vivo
lung resection specimens. Throughout this manuscript, we describe the techniques used to match OFDI images to histology. However, this method is not specific to OFDI and can be used to obtain histology-registered images for any optical imaging technique. We performed airway centered OFDI with a specialized custom built bronchoscopic 2.4 French (0.8 mm diameter) catheter. Tissue samples were marked with tissue dye, visible in both OFDI and histology. Careful orientation procedures were used to precisely correlate imaging and histological sampling locations. The techniques outlined in this manuscript were used to conduct the first demonstration of volumetric OFDI with precise correlation to tissue-based diagnosis for evaluating pulmonary pathology
24
. This straightforward, effective technique may be extended to other tissue types to provide precise imaging to histology correlation needed to determine fine imaging features of both normal and diseased tissues.
Bioengineering, Issue 71, Medicine, Biomedical Engineering, Anatomy, Physiology, Cancer Biology, Pathology, Surgery, Bronchoscopic imaging, In vivo optical microscopy, Optical imaging, Optical coherence tomography, Optical frequency domain imaging, Histology correlation, animal model, histopathology, airway, lung, biopsy, imaging
3855
Cultivation of Heligmosomoides Polygyrus: An Immunomodulatory Nematode Parasite and its Secreted Products
Institutions: University of Edinburgh, Manchester Collaborative Centre for Inflammation Research.
Heligmosomoides polygyrus
(formerly known as
Nematospiroides dubius,
and also referred to by some as
H. bakeri
) is a gastrointestinal helminth that employs multiple immunomodulatory mechanisms to establish chronic infection in mice and closely resembles prevalent human helminth infections.
H. polygyrus
has been studied extensively in the field of helminth-derived immune regulation and has been found to potently suppress experimental models of allergy and autoimmunity (both with active infection and isolated secreted products). The protocol described in this paper outlines management of the
H. polygyrus
life cycle for consistent production of L3 larvae, recovery of adult parasites, and collection of their excretory-secretory products (HES).
Immunology, Issue 98, Heligmosomoides polygyrus, Helminth, Life Cycle, Excretory-Secretory Products, Immunology, Infection, Mouse
52412
Extraction of Venom and Venom Gland Microdissections from Spiders for Proteomic and Transcriptomic Analyses
Institutions: University of Massachusetts Lowell.

Venoms are chemically complex secretions typically comprising numerous proteins and peptides with varied physiological activities. Functional characterization of venom proteins has important biomedical applications, including the identification of drug leads or probes for cellular receptors. Spiders are the most species rich clade of venomous organisms, but the venoms of only a few species are well-understood, in part due to the difficulty associated with collecting minute quantities of venom from small animals. This paper presents a protocol for the collection of venom from spiders using electrical stimulation, demonstrating the procedure on the Western black widow (
Latrodectus hesperus
). The collected venom is useful for varied downstream analyses including direct protein identification via mass spectrometry, functional assays, and stimulation of venom gene expression for transcriptomic studies. This technique has the advantage over protocols that isolate venom from whole gland homogenates, which do not separate genuine venom components from cellular proteins that are not secreted as part of the venom. Representative results demonstrate the detection of known venom peptides from the collected sample using mass spectrometry. The venom collection procedure is followed by a protocol for dissecting spider venom glands, with results demonstrating that this leads to the characterization of venom-expressed proteins and peptides at the sequence level.
Genetics, Issue 93, spider, toxin, proteomics, transcriptomics, electrical stimulation, Latrodectus
51618
Isolation of Cellular Lipid Droplets: Two Purification Techniques Starting from Yeast Cells and Human Placentas
Institutions: University of Tennessee, University of Tennessee.

Lipid droplets are dynamic organelles that can be found in most eukaryotic and certain prokaryotic cells. Structurally, the droplets consist of a core of neutral lipids surrounded by a phospholipid monolayer. One of the most useful techniques in determining the cellular roles of droplets has been proteomic identification of bound proteins, which can be isolated along with the droplets. Here, two methods are described to isolate lipid droplets and their bound proteins from two wide-ranging eukaryotes: fission yeast and human placental villous cells. Although both techniques have differences, the main method - density gradient centrifugation - is shared by both preparations. This shows the wide applicability of the presented droplet isolation techniques. In the first protocol, yeast cells are converted into spheroplasts by enzymatic digestion of their cell walls. The resulting spheroplasts are then gently lysed in a loose-fitting homogenizer. Ficoll is added to the lysate to provide a density gradient, and the mixture is centrifuged three times. After the first spin, the lipid droplets are localized to the white-colored floating layer of the centrifuge tubes along with the endoplasmic reticulum (ER), the plasma membrane, and vacuoles. Two subsequent spins are used to remove these other three organelles. The result is a layer that has only droplets and bound proteins. In the second protocol, placental villous cells are isolated from human term placentas by enzymatic digestion with trypsin and DNase I. The cells are homogenized in a loose-fitting homogenizer. Low-speed and medium-speed centrifugation steps are used to remove unbroken cells, cellular debris, nuclei, and mitochondria. Sucrose is added to the homogenate to provide a density gradient and the mixture is centrifuged to separate the lipid droplets from the other cellular fractions. The purity of the lipid droplets in both protocols is confirmed by Western Blot analysis. The droplet fractions from both preps are suitable for subsequent proteomic and lipidomic analysis.
Bioengineering, Issue 86, Lipid droplet, lipid body, fat body, oil body, Yeast, placenta, placental villous cells, isolation, purification, density gradient centrifugation
50981
Substernal Thyroid Biopsy Using Endobronchial Ultrasound-guided Transbronchial Needle Aspiration
Institutions: State University of New York, Buffalo, Roswell Park Cancer Institute, State University of New York, Buffalo.
Substernal thyroid goiter (STG) represents about 5.8% of all mediastinal lesions
1
. There is a wide variation in the published incidence rates due to the lack of a standardized definition for STG. Biopsy is often required to differentiate benign from malignant lesions. Unlike cervical thyroid, the overlying sternum precludes ultrasound-guided percutaneous fine needle aspiration of STG. Consequently, surgical mediastinoscopy is performed in the majority of cases, causing significant procedure related morbidity and cost to healthcare. Endobronchial Ultrasound-guided Transbronchial Needle Aspiration (EBUS-TBNA) is a frequently used procedure for diagnosis and staging of non-small cell lung cancer (NSCLC). Minimally invasive needle biopsy for lesions adjacent to the airways can be performed under real-time ultrasound guidance using EBUS. Its safety and efficacy is well established with over 90% sensitivity and specificity. The ability to perform EBUS as an outpatient procedure with same-day discharges offers distinct morbidity and financial advantages over surgery. As physicians performing EBUS gained procedural expertise, they have attempted to diversify its role in the diagnosis of non-lymph node thoracic pathologies. We propose here a role for EBUS-TBNA in the diagnosis of substernal thyroid lesions, along with a step-by-step protocol for the procedure.
Medicine, Issue 93, substernal thyroid, retrosternal thyroid, intra-thoracic thyroid, goiter, endobronchial ultrasound, EBUS, transbronchial needle aspiration, TBNA, biopsy, needle biopsy
51867
Quantitative Mass Spectrometric Profiling of Cancer-cell Proteomes Derived From Liquid and Solid Tumors
Institutions: University Medical Center, Göttingen, Goethe University of Frankfurt, Max Planck Institute for Biophysical Chemistry, University Medical Center, Göttingen, German Cancer Consortium, German Cancer Research Center.
In-depth analyses of cancer cell proteomes are needed to elucidate oncogenic pathomechanisms, as well as to identify potential drug targets and diagnostic biomarkers. However, methods for quantitative proteomic characterization of patient-derived tumors and in particular their cellular subpopulations are largely lacking. Here we describe an experimental set-up that allows quantitative analysis of proteomes of cancer cell subpopulations derived from either liquid or solid tumors. This is achieved by combining cellular enrichment strategies with quantitative Super-SILAC-based mass spectrometry followed by bioinformatic data analysis. To enrich specific cellular subsets, liquid tumors are first immunophenotyped by flow cytometry followed by FACS-sorting; for solid tumors, laser-capture microdissection is used to purify specific cellular subpopulations. In a second step, proteins are extracted from the purified cells and subsequently combined with a tumor-specific, SILAC-labeled spike-in standard that enables protein quantification. The resulting protein mixture is subjected to either gel electrophoresis or
Filter Aided Sample Preparation
(FASP) followed by tryptic digestion. Finally, tryptic peptides are analyzed using a hybrid quadrupole-orbitrap mass spectrometer, and the data obtained are processed with bioinformatic software suites including MaxQuant. By means of the workflow presented here, up to 8,000 proteins can be identified and quantified in patient-derived samples, and the resulting protein expression profiles can be compared among patients to identify diagnostic proteomic signatures or potential drug targets.
Medicine, Issue 96, Proteomics, solid tumors, leukemia, formalin-fixed and paraffin-embedded tissue (FFPE), laser-capture microdissection, spike-in SILAC, quantitative mass spectrometry
52435
Interview: Protein Folding and Studies of Neurodegenerative Diseases
Institutions: MIT - Massachusetts Institute of Technology.

In this interview, Dr. Lindquist describes relationships between protein folding, prion diseases and neurodegenerative disorders. The problem of the protein folding is at the core of the modern biology. In addition to their traditional biochemical functions, proteins can mediate transfer of biological information and therefore can be considered a genetic material. This recently discovered function of proteins has important implications for studies of human disorders. Dr. Lindquist also describes current experimental approaches to investigate the mechanism of neurodegenerative diseases based on genetic studies in model organisms.
Neuroscience, issue 17, protein folding, brain, neuron, prion, neurodegenerative disease, yeast, screen, Translational Research
786
Using Unfixed, Frozen Tissues to Study Natural Mucin Distribution
Institutions: University of California, San Diego , Los Alamos National Laboratory.

Mucins are complex and heavily glycosylated
O
-linked glycoproteins, which contain more than 70% carbohydrate by weight
1-3
. Secreted mucins, produced by goblet cells and the gastric mucosa, provide the scaffold for a micrometers-thick mucus layer that lines the epithelia of the gut and respiratory tract
3,4
. In addition to mucins, mucus layers also contain antimicrobial peptides, cytokines, and immunoglobulins
5-9
. The mucus layer is an important part of host innate immunity, and forms the first line of defense against invading microorganisms
8,10-12
. As such, the mucus is subject to numerous interactions with microbes, both pathogens and symbionts, and secreted mucins form an important interface for these interactions. The study of such biological interactions usually involves histological methods for tissue collection and staining. The two most commonly used histological methods for tissue collection and preservation in the clinic and in research laboratories are: formalin fixation followed by paraffin embedding, and tissue freezing, followed by embedding in cryo-protectant media. Paraffin-embedded tissue samples produce sections with optimal qualities for histological visualization including clarity and well-defined morphology. However, during the paraffin embedding process a number of epitopes become altered and in order to study these epitopes, tissue sections have to be further processed with one of many epitope retrieval methods
13
. Secreted mucins and lipids are extracted from the tissue during the paraffin-embedding clearing step, which requires prolong incubation with organic solvents (xylene or Citrisolv). Therefore this approach is sub-optimal for studies focusing on the nature and distribution of mucins and mucus
in vivo
. In contrast, freezing tissues in Optimal Cutting Temperature (OCT) embedding medium avoids dehydration and clearing of the sample, and maintains the sample hydration. This allows for better preservation of the hydrated mucus layer, and thus permits the study of the numerous roles of mucins in epithelial biology. As this method requires minimal processing of the tissue, the tissue is preserved in a more natural state. Therefore frozen tissues sections do not require any additional processing prior to staining and can be readily analyzed using immunohistochemistry methods. We demonstrate the preservation of micrometers-thick secreted mucus layer in frozen colon samples. This layer is drastically reduced when the same tissues are embedded in paraffin. We also demonstrate immunofluorescence staining of glycan epitopes presented on mucins using plant lectins. The advantage of this approach is that it does not require the use of special fixatives and allows utilizing frozen tissues that may already be preserved in the laboratory.
Medicine, Issue 67, Cellular Biology, Molecular Biology, Immunology, Biomedical Engineering, mucus, lectins, OCT, imaging, sialic acids, glycosylation
3928
Purifying the Impure: Sequencing Metagenomes and Metatranscriptomes from Complex Animal-associated Samples
Institutions: San Diego State University, DOE Joint Genome Institute, University of Colorado, University of Colorado.

The accessibility of high-throughput sequencing has revolutionized many fields of biology. In order to better understand host-associated viral and microbial communities, a comprehensive workflow for DNA and RNA extraction was developed. The workflow concurrently generates viral and microbial metagenomes, as well as metatranscriptomes, from a single sample for next-generation sequencing. The coupling of these approaches provides an overview of both the taxonomical characteristics and the community encoded functions. The presented methods use Cystic Fibrosis (CF) sputum, a problematic sample type, because it is exceptionally viscous and contains high amount of mucins, free neutrophil DNA, and other unknown contaminants. The protocols described here target these problems and successfully recover viral and microbial DNA with minimal human DNA contamination. To complement the metagenomics studies, a metatranscriptomics protocol was optimized to recover both microbial and host mRNA that contains relatively few ribosomal RNA (rRNA) sequences. An overview of the data characteristics is presented to serve as a reference for assessing the success of the methods. Additional CF sputum samples were also collected to (i) evaluate the consistency of the microbiome profiles across seven consecutive days within a single patient, and (ii) compare the consistency of metagenomic approach to a 16S ribosomal RNA gene-based sequencing. The results showed that daily fluctuation of microbial profiles without antibiotic perturbation was minimal and the taxonomy profiles of the common CF-associated bacteria were highly similar between the 16S rDNA libraries and metagenomes generated from the hypotonic lysis (HL)-derived DNA. However, the differences between 16S rDNA taxonomical profiles generated from total DNA and HL-derived DNA suggest that hypotonic lysis and the washing steps benefit in not only removing the human-derived DNA, but also microbial-derived extracellular DNA that may misrepresent the actual microbial profiles.
Molecular Biology, Issue 94, virome, microbiome, metagenomics, metatranscriptomics, cystic fibrosis, mucosal-surface
52117
The ChroP Approach Combines ChIP and Mass Spectrometry to Dissect Locus-specific Proteomic Landscapes of Chromatin
Institutions: European Institute of Oncology.

Chromatin is a highly dynamic nucleoprotein complex made of DNA and proteins that controls various DNA-dependent processes. Chromatin structure and function at specific regions is regulated by the local enrichment of histone post-translational modifications (hPTMs) and variants, chromatin-binding proteins, including transcription factors, and DNA methylation. The proteomic characterization of chromatin composition at distinct functional regions has been so far hampered by the lack of efficient protocols to enrich such domains at the appropriate purity and amount for the subsequent in-depth analysis by Mass Spectrometry (MS). We describe here a newly designed chromatin proteomics strategy, named ChroP (
Chromatin Proteomics
), whereby a preparative chromatin immunoprecipitation is used to isolate distinct chromatin regions whose features, in terms of hPTMs, variants and co-associated non-histonic proteins, are analyzed by MS. We illustrate here the setting up of ChroP for the enrichment and analysis of transcriptionally silent heterochromatic regions, marked by the presence of tri-methylation of lysine 9 on histone H3. The results achieved demonstrate the potential of
ChroP
in thoroughly characterizing the heterochromatin proteome and prove it as a powerful analytical strategy for understanding how the distinct protein determinants of chromatin interact and synergize to establish locus-specific structural and functional configurations.
Biochemistry, Issue 86, chromatin, histone post-translational modifications (hPTMs), epigenetics, mass spectrometry, proteomics, SILAC, chromatin immunoprecipitation , histone variants, chromatome, hPTMs cross-talks
51220
Culturing of Human Nasal Epithelial Cells at the Air Liquid Interface
Institutions: The University of North Carolina at Chapel Hill, The University of North Carolina at Chapel Hill, The University of North Carolina at Chapel Hill, The University of North Carolina at Chapel Hill.

In vitro
models using human primary epithelial cells are essential in understanding key functions of the respiratory epithelium in the context of microbial infections or inhaled agents. Direct comparisons of cells obtained from diseased populations allow us to characterize different phenotypes and dissect the underlying mechanisms mediating changes in epithelial cell function. Culturing epithelial cells from the human tracheobronchial region has been well documented, but is limited by the availability of human lung tissue or invasiveness associated with obtaining the bronchial brushes biopsies. Nasal epithelial cells are obtained through much less invasive superficial nasal scrape biopsies and subjects can be biopsied multiple times with no significant side effects. Additionally, the nose is the entry point to the respiratory system and therefore one of the first sites to be exposed to any kind of air-borne stressor, such as microbial agents, pollutants, or allergens. Briefly, nasal epithelial cells obtained from human volunteers are expanded on coated tissue culture plates, and then transferred onto cell culture inserts. Upon reaching confluency, cells continue to be cultured at the air-liquid interface (ALI), for several weeks, which creates more physiologically relevant conditions. The ALI culture condition uses defined media leading to a differentiated epithelium that exhibits morphological and functional characteristics similar to the human nasal epithelium, with both ciliated and mucus producing cells. Tissue culture inserts with differentiated nasal epithelial cells can be manipulated in a variety of ways depending on the research questions (treatment with pharmacological agents, transduction with lentiviral vectors, exposure to gases, or infection with microbial agents) and analyzed for numerous different endpoints ranging from cellular and molecular pathways, functional changes, morphology,
etc.
In vitro
models of differentiated human nasal epithelial cells will enable investigators to address novel and important research questions by using organotypic experimental models that largely mimic the nasal epithelium
in vivo
.
Cellular Biology, Issue 80, Epithelium, Cell culture models, ciliated, air pollution, co-culture models, nasal epithelium
50646
Identification of Post-translational Modifications of Plant Protein Complexes
Institutions: University of Warwick, Norwich Research Park, The Australian National University.

Plants adapt quickly to changing environments due to elaborate perception and signaling systems. During pathogen attack, plants rapidly respond to infection
via
the recruitment and activation of immune complexes. Activation of immune complexes is associated with post-translational modifications (PTMs) of proteins, such as phosphorylation, glycosylation, or ubiquitination. Understanding how these PTMs are choreographed will lead to a better understanding of how resistance is achieved. Here we describe a protein purification method for nucleotide-binding leucine-rich repeat (NB-LRR)-interacting proteins and the subsequent identification of their post-translational modifications (PTMs). With small modifications, the protocol can be applied for the purification of other plant protein complexes. The method is based on the expression of an epitope-tagged version of the protein of interest, which is subsequently partially purified by immunoprecipitation and subjected to mass spectrometry for identification of interacting proteins and PTMs. This protocol demonstrates that: i). Dynamic changes in PTMs such as phosphorylation can be detected by mass spectrometry; ii). It is important to have sufficient quantities of the protein of interest, and this can compensate for the lack of purity of the immunoprecipitate; iii). In order to detect PTMs of a protein of interest, this protein has to be immunoprecipitated to get a sufficient quantity of protein.
Plant Biology, Issue 84, plant-microbe interactions, protein complex purification, mass spectrometry, protein phosphorylation, Prf, Pto, AvrPto, AvrPtoB
51095
Forward Genetics Screens Using Macrophages to Identify Toxoplasma gondii Genes Important for Resistance to IFN-γ-Dependent Cell Autonomous Immunity
Institutions: New York Medical College.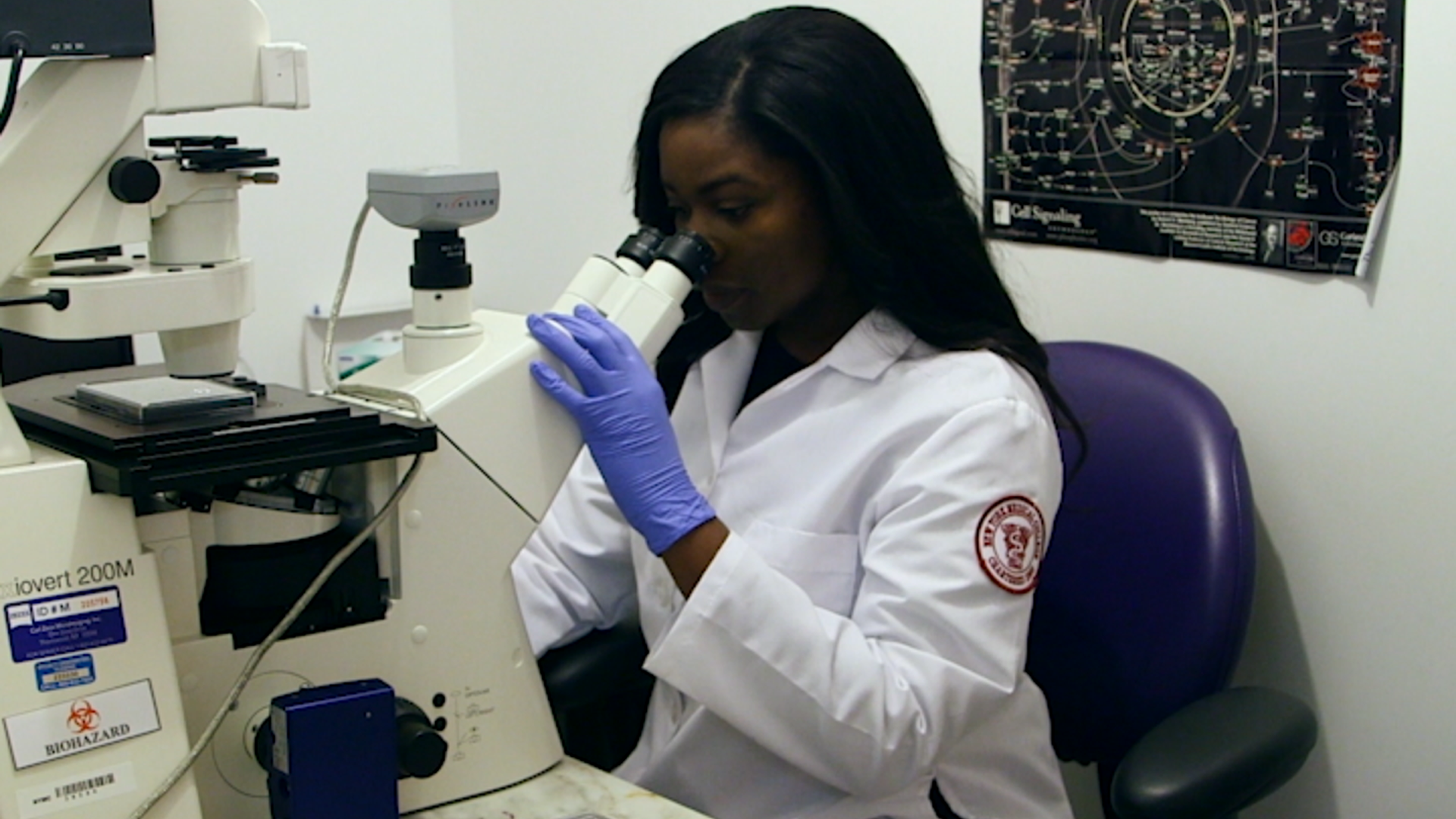 Toxoplasma gondii,
the causative agent of toxoplasmosis, is an obligate intracellular protozoan pathogen. The parasite invades and replicates within virtually any warm blooded vertebrate cell type. During parasite invasion of a host cell, the parasite creates a parasitophorous vacuole (PV) that originates from the host cell membrane independent of phagocytosis within which the parasite replicates. While IFN-dependent-innate and cell mediated immunity is important for eventual control of infection, innate immune cells, including neutrophils, monocytes and dendritic cells, can also serve as vehicles for systemic dissemination of the parasite early in infection. An approach is described that utilizes the host innate immune response, in this case macrophages, in a forward genetic screen to identify parasite mutants with a fitness defect in infected macrophages following activation but normal invasion and replication in naïve macrophages. Thus, the screen isolates parasite mutants that have a specific defect in their ability to resist the effects of macrophage activation. The paper describes two broad phenotypes of mutant parasites following activation of infected macrophages: parasite stasis versus parasite degradation, often in amorphous vacuoles. The parasite mutants are then analyzed to identify the responsible parasite genes specifically important for resistance to induced mediators of cell autonomous immunity. The paper presents a general approach for the forward genetics screen that, in theory, can be modified to target parasite genes important for resistance to specific antimicrobial mediators. It also describes an approach to evaluate the specific macrophage antimicrobial mediators to which the parasite mutant is susceptible. Activation of infected macrophages can also promote parasite differentiation from the tachyzoite to bradyzoite stage that maintains chronic infection. Therefore, methodology is presented to evaluate the importance of the identified parasite gene to establishment of chronic infection.
Immunology, Issue 97, Toxoplasma, macrophages, innate immunity, intracellular pathogen, immune evasion, infectious disease, forward genetics, parasite
52556
Multi-step Preparation Technique to Recover Multiple Metabolite Compound Classes for In-depth and Informative Metabolomic Analysis
Institutions: National Jewish Health, University of Colorado Denver.

Metabolomics is an emerging field which enables profiling of samples from living organisms in order to obtain insight into biological processes. A vital aspect of metabolomics is sample preparation whereby inconsistent techniques generate unreliable results. This technique encompasses protein precipitation, liquid-liquid extraction, and solid-phase extraction as a means of fractionating metabolites into four distinct classes. Improved enrichment of low abundance molecules with a resulting increase in sensitivity is obtained, and ultimately results in more confident identification of molecules. This technique has been applied to plasma, bronchoalveolar lavage fluid, and cerebrospinal fluid samples with volumes as low as 50 µl.  Samples can be used for multiple downstream applications; for example, the pellet resulting from protein precipitation can be stored for later analysis. The supernatant from that step undergoes liquid-liquid extraction using water and strong organic solvent to separate the hydrophilic and hydrophobic compounds. Once fractionated, the hydrophilic layer can be processed for later analysis or discarded if not needed. The hydrophobic fraction is further treated with a series of solvents during three solid-phase extraction steps to separate it into fatty acids, neutral lipids, and phospholipids. This allows the technician the flexibility to choose which class of compounds is preferred for analysis. It also aids in more reliable metabolite identification since some knowledge of chemical class exists.
Bioengineering, Issue 89, plasma, chemistry techniques, analytical, solid phase extraction, mass spectrometry, metabolomics, fluids and secretions, profiling, small molecules, lipids, liquid chromatography, liquid-liquid extraction, cerebrospinal fluid, bronchoalveolar lavage fluid
51670
Sublingual Immunotherapy as an Alternative to Induce Protection Against Acute Respiratory Infections
Institutions: Universidad de la República, Trinity College Dublin.

Sublingual route has been widely used to deliver small molecules into the bloodstream and to modulate the immune response at different sites. It has been shown to effectively induce humoral and cellular responses at systemic and mucosal sites, namely the lungs and urogenital tract. Sublingual vaccination can promote protection against infections at the lower and upper respiratory tract; it can also promote tolerance to allergens and ameliorate asthma symptoms. Modulation of lung's immune response by sublingual immunotherapy (SLIT) is safer than direct administration of formulations by intranasal route because it does not require delivery of potentially harmful molecules directly into the airways. In contrast to intranasal delivery, side effects involving brain toxicity or facial paralysis are not promoted by SLIT. The immune mechanisms underlying SLIT remain elusive and its use for the treatment of acute lung infections has not yet been explored. Thus, development of appropriate animal models of SLIT is needed to further explore its potential advantages. This work shows how to perform sublingual administration of therapeutic agents in mice to evaluate their ability to protect against acute pneumococcal pneumonia. Technical aspects of mouse handling during sublingual inoculation, precise identification of sublingual mucosa, draining lymph nodes and isolation of tissues, bronchoalveolar lavage and lungs are illustrated. Protocols for single cell suspension preparation for FACS analysis are described in detail. Other downstream applications for the analysis of the immune response are discussed. Technical aspects of the preparation of
Streptococcus pneumoniae
inoculum and intranasal challenge of mice are also explained. SLIT is a simple technique that allows screening of candidate molecules to modulate lungs' immune response. Parameters affecting the success of SLIT are related to molecular size, susceptibility to degradation and stability of highly concentrated formulations.
Medicine, Issue 90, Sublingual immunotherapy, Pneumonia, Streptococcus pneumoniae, Lungs, Flagellin, TLR5, NLRC4
52036
Characterization of Inflammatory Responses During Intranasal Colonization with Streptococcus pneumoniae
Institutions: McMaster University .

Nasopharyngeal colonization by
Streptococcus pneumoniae
is a prerequisite to invasion to the lungs or bloodstream
1
. This organism is capable of colonizing the mucosal surface of the nasopharynx, where it can reside, multiply and eventually overcome host defences to invade to other tissues of the host. Establishment of an infection in the normally lower respiratory tract results in pneumonia. Alternatively, the bacteria can disseminate into the bloodstream causing bacteraemia, which is associated with high mortality rates
2
, or else lead directly to the development of pneumococcal meningitis. Understanding the kinetics of, and immune responses to, nasopharyngeal colonization is an important aspect of
S. pneumoniae
infection models. Our mouse model of intranasal colonization is adapted from human models
3
and has been used by multiple research groups in the study of host-pathogen responses in the nasopharynx
4-7
. In the first part of the model, we use a clinical isolate of
S. pneumoniae
to establish a self-limiting bacterial colonization that is similar to carriage events in human adults. The procedure detailed herein involves preparation of a bacterial inoculum, followed by the establishment of a colonization event through delivery of the inoculum via an intranasal route of administration. Resident macrophages are the predominant cell type in the nasopharynx during the steady state. Typically, there are few lymphocytes present in uninfected mice
8
, however mucosal colonization will lead to low- to high-grade inflammation (depending on the virulence of the bacterial species and strain) that will result in an immune response and the subsequent recruitment of host immune cells. These cells can be isolated by a lavage of the tracheal contents through the nares, and correlated to the density of colonization bacteria to better understand the kinetics of the infection.
Immunology, Issue 83, Streptococcus pneumoniae, Nasal lavage, nasopharynx, murine, flow cytometry, RNA, Quantitative PCR, recruited macrophages, neutrophils, T-cells, effector cells, intranasal colonization
50490
Setting-up an In Vitro Model of Rat Blood-brain Barrier (BBB): A Focus on BBB Impermeability and Receptor-mediated Transport
Institutions: VECT-HORUS SAS, CNRS, NICN UMR 7259.

The blood brain barrier (BBB) specifically regulates molecular and cellular flux between the blood and the nervous tissue. Our aim was to develop and characterize a highly reproducible rat syngeneic
in vitro
model of the BBB using co-cultures of primary rat brain endothelial cells (RBEC) and astrocytes to study receptors involved in transcytosis across the endothelial cell monolayer. Astrocytes were isolated by mechanical dissection following trypsin digestion and were frozen for later co-culture. RBEC were isolated from 5-week-old rat cortices. The brains were cleaned of meninges and white matter, and mechanically dissociated following enzymatic digestion. Thereafter, the tissue homogenate was centrifuged in bovine serum albumin to separate vessel fragments from nervous tissue. The vessel fragments underwent a second enzymatic digestion to free endothelial cells from their extracellular matrix. The remaining contaminating cells such as pericytes were further eliminated by plating the microvessel fragments in puromycin-containing medium. They were then passaged onto filters for co-culture with astrocytes grown on the bottom of the wells. RBEC expressed high levels of tight junction (TJ) proteins such as occludin, claudin-5 and ZO-1 with a typical localization at the cell borders. The transendothelial electrical resistance (TEER) of brain endothelial monolayers, indicating the tightness of TJs reached 300 ohm·cm
2
on average. The endothelial permeability coefficients (Pe) for lucifer yellow (LY) was highly reproducible with an average of 0.26 ± 0.11 x 10
-3
cm/min. Brain endothelial cells organized in monolayers expressed the efflux transporter P-glycoprotein (P-gp), showed a polarized transport of rhodamine 123, a ligand for P-gp, and showed specific transport of transferrin-Cy3 and DiILDL across the endothelial cell monolayer. In conclusion, we provide a protocol for setting up an
in vitro
BBB model that is highly reproducible due to the quality assurance methods, and that is suitable for research on BBB transporters and receptors.
Medicine, Issue 88, rat brain endothelial cells (RBEC), mouse, spinal cord, tight junction (TJ), receptor-mediated transport (RMT), low density lipoprotein (LDL), LDLR, transferrin, TfR, P-glycoprotein (P-gp), transendothelial electrical resistance (TEER),
51278
Isolation of Basal Cells and Submucosal Gland Duct Cells from Mouse Trachea
Institutions: David Geffen School of Medicine at UCLA.

The large airways are directly in contact with the environment and therefore susceptible to injury from toxins and infectious agents that we breath in
1
. The large airways therefore require an efficient repair mechanism to protect our bodies. This repair process occurs from stem cells in the airways and isolating these stem cells from the airways is important for understanding the mechanisms of repair and regeneration. It is also important for understanding abnormal repair that can lead to airway diseases
2
. The goal of this method is to isolate a novel stem cell population from the mouse tracheal submucosal gland ducts and to place these cells in
in vitro
and
in vivo
model systems to identify the mechanisms of repair and regeneration of the submucosal glands
3
. This production shows methods that can be used to isolate and assay the duct and basal stem cells from the large airways
3
.This will allow us to study diseases of the airway, such as cystic fibrosis, asthma and chronic obstructive pulmonary disease. Currently, there are no methods for isolation of submucosal gland duct cells and there are no
in vivo
models to study the regeneration of submucosal glands.
Stem Cell Biology, Issue 67, Medicine, Anatomy, Physiology, lung, stem cells, airway, epithelium, mucus, glands, ducts
3731
Analysis of Pulmonary Dendritic Cell Maturation and Migration during Allergic Airway Inflammation
Institutions: McMaster University, Hamilton, University of Toronto.

Dendritic cells (DCs) are the key players involved in initiation of adaptive immune response by activating antigen-specific T cells. DCs are present in peripheral tissues in steady state; however in response to antigen stimulation, DCs take up the antigen and rapidly migrate to the draining lymph nodes where they initiate T cell response against the antigen
1,2
. Additionally, DCs also play a key role in initiating autoimmune as well as allergic immune response
3
. DCs play an essential role in both initiation of immune response and induction of tolerance in the setting of lung environment
4
. Lung environment is largely tolerogenic, owing to the exposure to vast array of environmental antigens
5
. However, in some individuals there is a break in tolerance, which leads to induction of allergy and asthma. In this study, we describe a strategy, which can be used to monitor airway DC maturation and migration in response to the antigen used for sensitization. The measurement of airway DC maturation and migration allows for assessment of the kinetics of immune response during airway allergic inflammation and also assists in understanding the magnitude of the subsequent immune response along with the underlying mechanisms. Our strategy is based on the use of ovalbumin as a sensitizing agent. Ovalbumin-induced allergic asthma is a widely used model to reproduce the airway eosinophilia, pulmonary inflammation and elevated IgE levels found during asthma
6,7
. After sensitization, mice are challenged by intranasal delivery of FITC labeled ovalbumin, which allows for specific labeling of airway DCs which uptake ovalbumin. Next, using several DC specific markers, we can assess the maturation of these DCs and can also assess their migration to the draining lymph nodes by employing flow cytometry.
Immunology, Issue 65, Medicine, Physiology, Dendritic Cells, allergic airway inflammation, ovalbumin, lymph nodes, lungs, dendritic cell maturation, dendritic cell migration, mediastinal lymph nodes
4014
Metabolic Labeling and Membrane Fractionation for Comparative Proteomic Analysis of Arabidopsis thaliana Suspension Cell Cultures
Institutions: Max Plank Institute of Molecular Plant Physiology, University of Hohenheim.
Plasma membrane microdomains are features based on the physical properties of the lipid and sterol environment and have particular roles in signaling processes. Extracting sterol-enriched membrane microdomains from plant cells for proteomic analysis is a difficult task mainly due to multiple preparation steps and sources for contaminations from other cellular compartments. The plasma membrane constitutes only about 5-20% of all the membranes in a plant cell, and therefore isolation of highly purified plasma membrane fraction is challenging. A frequently used method involves aqueous two-phase partitioning in polyethylene glycol and dextran, which yields plasma membrane vesicles with a purity of 95%
1
. Sterol-rich membrane microdomains within the plasma membrane are insoluble upon treatment with cold nonionic detergents at alkaline pH. This detergent-resistant membrane fraction can be separated from the bulk plasma membrane by ultracentrifugation in a sucrose gradient
2
. Subsequently, proteins can be extracted from the low density band of the sucrose gradient by methanol/chloroform precipitation. Extracted protein will then be trypsin digested, desalted and finally analyzed by LC-MS/MS. Our extraction protocol for sterol-rich microdomains is optimized for the preparation of clean detergent-resistant membrane fractions from
Arabidopsis thaliana
cell cultures. We use full metabolic labeling of
Arabidopsis thaliana
suspension cell cultures with K
15
NO
3
as the only nitrogen source for quantitative comparative proteomic studies following biological treatment of interest
3
. By mixing equal ratios of labeled and unlabeled cell cultures for joint protein extraction the influence of preparation steps on final quantitative result is kept at a minimum. Also loss of material during extraction will affect both control and treatment samples in the same way, and therefore the ratio of light and heave peptide will remain constant. In the proposed method either labeled or unlabeled cell culture undergoes a biological treatment, while the other serves as control
4
.
Empty Value, Issue 79, Cellular Structures, Plants, Genetically Modified, Arabidopsis, Membrane Lipids, Intracellular Signaling Peptides and Proteins, Membrane Proteins, Isotope Labeling, Proteomics, plants, Arabidopsis thaliana, metabolic labeling, stable isotope labeling, suspension cell cultures, plasma membrane fractionation, two phase system, detergent resistant membranes (DRM), mass spectrometry, membrane microdomains, quantitative proteomics
50535