ABSTRACT
The ERG is the sum of all retinal activity. The ERG is usually recorded from the cornea, which acts as an antenna that collects and sums signals from the retina. The ERG is a sensitive measure of changes in retinal function that are pan-retinal, but is less effective for detecting damage confined to a small area of retina. In the present work we describe how to record the 'flash' ERG, which is the potential generated when the retina is exposed to a brief light flash. We describe methods of anaesthesia, mydriasis and corneal management during recording; how to keep the retina dark adapted; electrode materials and placement; the range and calibration of stimulus energy; recording parameters and the extraction of data. We also describe a method of inducing ischemia in one limb, and how to use the ERG to assess the effects of this remote-from-the-retina ischemia on retinal function after light damage. A two-flash protocol is described which allows isolation of the cone-driven component of the dark-adapted ERG, and thereby the separation of the rod and cone components. Because it can be recorded with techniques that are minimally invasive, the ERG has been widely used in studies of the physiology, pharmacology and toxicology of the retina. We describe one example of this usefulness, in which the ERG is used to assess the function of the light-damaged retina, with and without a neuroprotective intervention; preconditioning by remote ischemia.
24 Related JoVE Articles!
Intravitreous Injection for Establishing Ocular Diseases Model
Institutions: The University of Hong Kong - HKU.

Intravitreous injection is a widely used technique in visual sciences research. It can be used to establish animal models with ocular diseases or as direct application of local treatment. This video introduces how to use simple and inexpensive tools to finish the intravitreous injection procedure. Use of a 1 ml syringe, instead of a hemilton syringe, is used. Practical tips for how to make appropriate injection needles using glass pipettes with perfect tips, and how to easily connect the syringe needle with the glass pipette tightly together, are given. To conduct a good intravitreous injection, there are three aspects to be observed: 1) injection site should not disrupt retina structure; 2) bleeding should be avoided to reduce the risk of infection; 3) lens should be untouched to avoid traumatic cataract. In brief, the most important point is to reduce the interruption of normal ocular structure. To avoid interruption of retina, the superior nasal region of rat eye was chosen. Also, the puncture point of the needle was at the par planar, which was about 1.5 mm from the limbal region of the rat eye. A small amount of vitreous is gently pushed out through the puncture hole to reduce the intraocular pressure before injection. With the 45° injection angle, it is less likely to cause traumatic cataract in the rat eye, thus avoiding related complications and influence from lenticular factors. In this operation, there was no cutting of the conjunctiva and ocular muscle, no bleeding. With quick and minor injury, a successful intravitreous injection can be done in minutes. The injection set outlined in this particular protocol is specific for intravitreous injection. However, the methods and materials presented here can also be used for other injection procedures in drug delivery to the brain, spinal cord or other organs in small mammals.
Neuroscience, Issue 8, eye, injection, rat
313
Single-unit In vivo Recordings from the Optic Chiasm of Rat
Institutions: Boston University.

Information about the visual world is transmitted to the brain in sequences of action potentials in retinal ganglion cell axons that make up the optic nerve.
In vivo
recordings of ganglion cell spike trains in several animal models have revealed much of what is known about how the early visual system processes and encodes visual information. However, such recordings have been rare in one of the most common animal models, the rat, possibly owing to difficulty in detecting spikes fired by small diameter axons. The many retinal disease models involving rats motivate a need for characterizing the functional properties of ganglion cells without disturbing the eye, as with intraocular or
in vitro
recordings. Here, we demonstrate a method for recording ganglion cell spike trains from the optic chiasm of the anesthetized rat. We first show how to fabricate tungsten-in-glass electrodes that can pick up electrical activity from single ganglion cell axons in rat. The electrodes outperform all commercial ones that we have tried. We then illustrate our custom-designed stereotaxic system for
in vivo
visual neurophysiology experiments and our procedures for animal preparation and reliable and stable electrode placement in the optic chiasm.
JoVE Neuroscience, Issue 38, retina, optic chiasm, tungsten electrodes, spike trains
1887
Methylnitrosourea (MNU)-induced Retinal Degeneration and Regeneration in the Zebrafish: Histological and Functional Characteristics
Institutions: University of Bern, University Hospital of Basel, University of Fribourg.
Retinal degenerative diseases,
e.g.
retinitis pigmentosa, with resulting photoreceptor damage account for the majority of vision loss in the industrial world. Animal models are of pivotal importance to study such diseases. In this regard the photoreceptor-specific toxin
N
-methyl-
N
-nitrosourea (MNU) has been widely used in rodents to pharmacologically induce retinal degeneration. Previously, we have established a MNU-induced retinal degeneration model in the zebrafish, another popular model system in visual research. A fascinating difference to mammals is the persistent neurogenesis in the adult zebrafish retina and its regeneration after damage. To quantify this observation we have employed visual acuity measurements in the adult zebrafish. Thereby, the optokinetic reflex was used to follow functional changes in non-anesthetized fish. This was supplemented with histology as well as immunohistochemical staining for apoptosis (TUNEL) and proliferation (PCNA) to correlate the developing morphological changes. In summary, apoptosis of photoreceptors occurs three days after MNU treatment, which is followed by a marked reduction of cells in the outer nuclear layer (ONL). Thereafter, proliferation of cells in the inner nuclear layer (INL) and ONL is observed. Herein, we reveal that not only a complete histological but also a functional regeneration occurs over a time course of 30 days. Now we illustrate the methods to quantify and follow up zebrafish retinal de- and regeneration using MNU in a video-format.
Cellular Biology, Issue 92, N-methyl-N-nitrosourea (MNU), retina, degeneration, photoreceptors, Müller cells, regeneration, zebrafish, visual function
51909
A Laser-induced Mouse Model of Chronic Ocular Hypertension to Characterize Visual Defects
Institutions: Northwestern University, Northwestern University.

Glaucoma, frequently associated with elevated intraocular pressure (IOP), is one of the leading causes of blindness. We sought to establish a mouse model of ocular hypertension to mimic human high-tension glaucoma. Here laser illumination is applied to the corneal limbus to photocoagulate the aqueous outflow, inducing angle closure. The changes of IOP are monitored using a rebound tonometer before and after the laser treatment. An optomotor behavioral test is used to measure corresponding changes in visual capacity. The representative result from one mouse which developed sustained IOP elevation after laser illumination is shown. A decreased visual acuity and contrast sensitivity is observed in this ocular hypertensive mouse. Together, our study introduces a valuable model system to investigate neuronal degeneration and the underlying molecular mechanisms in glaucomatous mice.
Medicine, Issue 78, Biomedical Engineering, Neurobiology, Anatomy, Physiology, Neuroscience, Cellular Biology, Molecular Biology, Ophthalmology, Retinal Neurons, Retinal Neurons, Retinal Ganglion Cells, Neurodegenerative Diseases, Ocular Hypertension, Retinal Degeneration, Vision Tests, Visual Acuity, Eye Diseases, Retinal Ganglion Cell (RGC), Ocular Hypertension, Laser Photocoagulation, Intraocular pressure (IOP), Tonometer; Visual Acuity, Contrast Sensitivity, Optomotor, animal model
50440
Multifocal Electroretinograms
Institutions: University of Utah.

A limitation of traditional full-field electroretinograms (ERG) for the diagnosis of retinopathy is lack of sensitivity. Generally, ERG results are normal unless more than approximately 20% of the retina is affected. In practical terms, a patient might be legally blind as a result of macular degeneration or other scotomas and still appear normal, according to traditional full field ERG. An important development in ERGs is the multifocal ERG (mfERG). Erich Sutter adapted the mathematical sequences called binary m-sequences enabling the isolation from a single electrical signal an electroretinogram representing less than each square millimeter of retina in response to a visual stimulus
1
. Results that are generated by mfERG appear similar to those generated by flash ERG. In contrast to flash ERG, which best generates data appropriate for whole-eye disorders. The basic mfERG result is based on the calculated mathematical average of an approximation of the positive deflection component of traditional ERG response, known as the b-wave
1
. Multifocal ERG programs measure electrical activity from more than a hundred retinal areas per eye, in a few minutes. The enhanced spatial resolution enables scotomas and retinal dysfunction to be mapped and quantified. In the protocol below, we describe the recording of mfERGs using a bipolar speculum contact lens. Components of mfERG systems vary between manufacturers. For the presentation of visible stimulus, some suitable CRT monitors are available but most systems have adopted the use of flat-panel liquid crystal displays (LCD). The visual stimuli depicted here, were produced by a LCD microdisplay subtending 35 - 40 degrees horizontally and 30 - 35 degrees vertically of visual field, and calibrated to produce multifocal flash intensities of 2.7 cd s m
-2
. Amplification was 50K. Lower and upper bandpass limits were 10 and 300 Hz. The software packages used were VERIS versions 5 and 6.
Medicine, Issue 58, Multifocal electroretinogram, mfERG, electroretinogram, ERG
3176
A Simplified Technique for In situ Excision of Cornea and Evisceration of Retinal Tissue from Human Ocular Globe
Institutions: Fondazione Banca Degli Occhi del Veneto O.N.L.U.S. , Telethon Institute for Genetics & Medicine (T.I.G.E.M.).

Enucleation is the process of retrieving the ocular globe from a cadaveric donor leaving the rest of the globe undisturbed. Excision refers to the retrieval of ocular tissues, especially cornea, by cutting it separate from the ocular globe. Evisceration is the process of removing the internal organs referred here as retina. The ocular globe consists of the cornea, the sclera, the vitreous body, the lens, the iris, the retina, the choroid, muscles etc (Suppl.
Figure 1
). When a patient is suffering from corneal damage, the cornea needs to be removed and a healthy one must be transplanted by keratoplastic surgeries. Genetic disorders or defects in retinal function can compromise vision. Human ocular globes can be used for various surgical procedures such as eye banking, transplantation of human cornea or sclera and research on ocular tissues. However, there is little information available on human corneal and retinal excision, probably due to the limited accessibility to human tissues. Most of the studies describing similar procedures are performed on animal models. Research scientists rely on the availability of properly dissected and well-conserved ocular tissues in order to extend the knowledge on human eye development, homeostasis and function. As we receive high amount of ocular globes out of which approximately 40% (
Table 1
) of them are used for research purposes, we are able to perform huge amount of experiments on these tissues, defining techniques to excise and preserve them regularly. The cornea is an avascular tissue which enables the transmission of light onto the retina and for this purpose should always maintain a good degree of transparency. Within the cornea, the limbus region, which is a reservoir of the stem cells, helps the reconstruction of epithelial cells and restricts the overgrowth of the conjunctiva maintaining corneal transparency and clarity. The size and thickness of the cornea are critical for clear vision, as changes in either of them could lead to distracted, unclear vision. The cornea comprises of 5 layers; a) epithelium, b) Bowman's layer, c) stroma, d) Descemet's membrane and e) endothelium. All layers should function properly to ensure clear vision
4,5,6
. The choroid is the intermediate tunic between the sclera and retina, bounded on the interior by the Bruch's membrane and is responsible for blood flow in the eye. The choroid also helps to regulate the temperature and supplies nourishment to the outer layers of the retina
5,6
. The retina is a layer of nervous tissue that covers the back of the ocular globe (Suppl.
Figure 1
) and consists of two parts: a photoreceptive part and a non-receptive part. The retina helps to receive the light from the cornea and lens and converts it into the chemical energy eventually transmitted to the brain with help of the optic nerve
5,6
. The aim of this paper is to provide a protocol for the dissection of corneal and retinal tissues from human ocular globes. Avoiding cross-contamination with adjacent tissues and preserving RNA integrity is of fundamental importance as such tissues are indispensable for research purposes aimed at (i) characterizing the transcriptome of the ocular tissues, (ii) isolating stem cells for regenerative medicine projects, and (iii) evaluating histological differences between tissues from normal/affected subjects. In this paper we describe the technique we currently use to remove the cornea, the choroid and retinal tissues from an ocular globe. Here we provide a detailed protocol for the dissection of the human ocular globe and the excision of corneal and retinal tissues. The accompanying video will help researchers to learn an appropriate technique for the retrieval of precious human tissues which are difficult to find regularly.
Medicine, Issue 64, Physiology, Human cadaver ocular globe, in situ excision, corneal tissue, in situ evisceration, retinal tissue
3765
Techniques for Processing Eyes Implanted with a Retinal Prosthesis for Localized Histopathological Analysis: Part 2 Epiretinal Implants with Retinal Tacks
Institutions: Bionics Institute, The University of Melbourne, Cochlear Limited, St Vincent's Hospital Melbourne, The University of Melbourne.
Retinal prostheses for the treatment of certain forms of blindness are gaining traction in clinical trials around the world with commercial devices currently entering the market. In order to evaluate the safety of these devices, in preclinical studies, reliable techniques are needed. However, the hard metal components utilised in some retinal implants are not compatible with traditional histological processes, particularly in consideration for the delicate nature of the surrounding tissue. Here we describe techniques for assessing the health of the eye directly adjacent to a retinal implant secured epiretinally with a metal tack. Retinal prostheses feature electrode arrays in contact with eye tissue. The most commonly used location for implantation is the epiretinal location (posterior chamber of the eye), where the implant is secured to the retina with a metal tack that penetrates all the layers of the eye. Previous methods have not been able to assess the proximal ocular tissue with the tack
in situ
, due to the inability of traditional histological techniques to cut metal objects. Consequently, it has been difficult to assess localized damage, if present, caused by tack insertion. Therefore, we developed a technique for visualizing the tissue around a retinal tack and implant. We have modified an established technique, used for processing and visualizing hard bony tissue around a cochlear implant, for the soft delicate tissues of the eye. We orientated and embedded the fixed eye tissue, including the implant and retinal tack, in epoxy resin, to stabilise and protect the structure of the sample. Embedded samples were then ground, polished, stained, and imaged under various magnifications at incremental depths through the sample. This technique allowed the reliable assessment of eye tissue integrity and cytoarchitecture adjacent to the metal tack.
Medicine, Issue 96, Retinal Prosthesis, Implant, Epiretinal, Histology, Fixation, Tack, Grinding, In Situ
52348
In Vivo Modeling of the Morbid Human Genome using Danio rerio
Institutions: Duke University Medical Center, Duke University, Duke University Medical Center.

Here, we present methods for the development of assays to query potentially clinically significant nonsynonymous changes using
in vivo
complementation in zebrafish. Zebrafish (
Danio rerio
) are a useful animal system due to their experimental tractability; embryos are transparent to enable facile viewing, undergo rapid development
ex vivo,
and can be genetically manipulated.
1
These aspects have allowed for significant advances in the analysis of embryogenesis, molecular processes, and morphogenetic signaling. Taken together, the advantages of this vertebrate model make zebrafish highly amenable to modeling the developmental defects in pediatric disease, and in some cases, adult-onset disorders. Because the zebrafish genome is highly conserved with that of humans (~70% orthologous), it is possible to recapitulate human disease states in zebrafish. This is accomplished either through the injection of mutant human mRNA to induce dominant negative or gain of function alleles, or utilization of morpholino (MO) antisense oligonucleotides to suppress genes to mimic loss of function variants. Through complementation of MO-induced phenotypes with capped human mRNA, our approach enables the interpretation of the deleterious effect of mutations on human protein sequence based on the ability of mutant mRNA to rescue a measurable, physiologically relevant phenotype. Modeling of the human disease alleles occurs through microinjection of zebrafish embryos with MO and/or human mRNA at the 1-4 cell stage, and phenotyping up to seven days post fertilization (dpf). This general strategy can be extended to a wide range of disease phenotypes, as demonstrated in the following protocol. We present our established models for morphogenetic signaling, craniofacial, cardiac, vascular integrity, renal function, and skeletal muscle disorder phenotypes, as well as others.
Molecular Biology, Issue 78, Genetics, Biomedical Engineering, Medicine, Developmental Biology, Biochemistry, Anatomy, Physiology, Bioengineering, Genomics, Medical, zebrafish, in vivo, morpholino, human disease modeling, transcription, PCR, mRNA, DNA, Danio rerio, animal model
50338
A Simple Behavioral Assay for Testing Visual Function in Xenopus laevis
Institutions: Center for Vision Research, SUNY Eye Institute, Upstate Medical University.

Measurement of the visual function in the tadpoles of the frog,
Xenopus laevis
, allows screening for blindness in live animals. The optokinetic response is a vision-based, reflexive behavior that has been observed in all vertebrates tested. Tadpole eyes are small so the tail flip response was used as alternative measure, which requires a trained technician to record the subtle response. We developed an alternative behavior assay based on the fact that tadpoles prefer to swim on the white side of a tank when placed in a tank with both black and white sides. The assay presented here is an inexpensive, simple alternative that creates a response that is easily measured. The setup consists of a tripod, webcam and nested testing tanks, readily available in most
Xenopus
laboratories. This article includes a movie showing the behavior of tadpoles, before and after severing the optic nerve. In order to test the function of one eye, we also include representative results of a tadpole in which each eye underwent retinal axotomy on consecutive days. Future studies could develop an automated version of this assay for testing the vision of many tadpoles at once.
Neuroscience, Issue 88, eye, retina, vision, color preference, Xenopus laevis, behavior, light, guidance, visual assay
51726
Techniques for Processing Eyes Implanted With a Retinal Prosthesis for Localized Histopathological Analysis
Institutions: Bionics Institute, St Vincent's Hospital Melbourne, University of Melbourne, University of Melbourne.

With the recent development of retinal prostheses, it is important to develop reliable techniques for assessing the safety of these devices in preclinical studies. However, the standard fixation, preparation, and automated histology procedures are not ideal. Here we describe new procedures for evaluating the health of the retina directly adjacent to an implant. Retinal prostheses feature electrode arrays in contact with eye tissue. Previous methods have not been able to spatially localize the ocular tissue adjacent to individual electrodes within the array. In addition, standard histological processing often results in gross artifactual detachment of the retinal layers when assessing implanted eyes. Consequently, it has been difficult to assess localized damage, if present, caused by implantation and stimulation of an implanted electrode array. Therefore, we developed a method for identifying and localizing the ocular tissue adjacent to implanted electrodes using a (color-coded) dye marking scheme, and we modified an eye fixation technique to minimize artifactual retinal detachment. This method also rendered the sclera translucent, enabling localization of individual electrodes and specific parts of an implant. Finally, we used a matched control to increase the power of the histopathological assessments. In summary, this method enables reliable and efficient discrimination and assessment of the retinal cytoarchitecture in an implanted eye.
Medicine, Issue 78, Anatomy, Physiology, Biomedical Engineering, Bioengineering, Surgery, Ophthalmology, Pathology, Tissue Engineering, Prosthesis Implantation, Implantable Neurostimulators, Implants, Experimental, Histology, bionics, Retina, Prosthesis, Bionic Eye, Retinal, Implant, Suprachoroidal, Fixation, Localization, Safety, Preclinical, dissection, embedding, staining, tissue, surgical techniques, clinical techniques
50411
Retrograde Labeling of Retinal Ganglion Cells by Application of Fluoro-Gold on the Surface of Superior Colliculus
Institutions: The University of Hong Kong - HKU.

Retinal ganglion cell (RGC) counting is essential to evaluate retinal degeneration especially in glaucoma. Reliable RGC labeling is fundamental for evaluating the effects of any treatment. In rat, about 98% of RGCs is known to project to the contralateral superior colliculus (SC) (Forrester and Peters, 1967). Applying fluoro-gold (FG) on the surface of SC can label almost all the RGCs, so that we can focus on this most vulnerable retinal neuron in glaucoma. FG is taken up by the axon terminals of retinal ganglion cells and bilaterally transported retrogradely to its somas in the retina. Compare with retrograde labeling of RGC by putting FG at stump of transected optic nerve for 2 days, the interference of RGC survival is minimized. Compare with cresyl violet staining that stains RGCs, amacrine cells and endothelium of the blood vessel in the retinal ganglion cell layer, this labeling method is more specific to the RGC. This video describes the method of retrograde labeling of RGC by applying FG on the surface of SC. The surgical procedures include drilling the skull; aspirating the cortex to expose the SC and applying gelatin sponge over entire dorsal surface of SC are shown. Useful tips for avoiding massive intracranial bleeding and aspiration of the SC have been given.
Neuroscience, Issue 16, Retrograde labeling, retinal ganglion cells, ophthalmology research, superior colliculus, experimental glaucoma
819
Retinal Detachment Model in Rodents by Subretinal Injection of Sodium Hyaluronate
Institutions: Massachusetts Eye and Ear Infirmary, Harvard Medical School.

Subretinal injection of sodium hyaluronate is a widely accepted method of inducing retinal detachment (RD). However, the height and duration of RD or the occurrence of subretinal hemorrhage can affect photoreceptor cell death in the detached retina. Hence, it is advantageous to create reproducible RDs without subretinal hemorrhage for evaluating photoreceptor cell death. We modified a previously reported method to create bullous and persistent RDs in a reproducible location with rare occurrence of subretinal hemorrhage. The critical step of this modified method is the creation of a self-sealing scleral incision, which can prevent leakage of sodium hyaluronate after injection into the subretinal space. To make the self-sealing scleral incision, a scleral tunnel is created, followed by scleral penetration into the choroid with a 30 G needle. Although choroidal hemorrhage may occur during this step, astriction with a surgical spear reduces the rate of choroidal hemorrhage. This method allows a more reproducible and reliable model of photoreceptor death in diseases that involve RD such as rhegmatogenous RD, retinopathy of prematurity, diabetic retinopathy, central serous chorioretinopathy, and age-related macular degeneration (AMD).
Medicine, Issue 79, Photoreceptor Cells, Rodentia, Retinal Degeneration, Retinal Detachment, animal models, Neuroscience, ophthalmology, retina, mouse, photoreceptor cell death, retinopathy, age-related macular degeneration (AMD)
50660
Preparation of Living Isolated Vertebrate Photoreceptor Cells for Fluorescence Imaging
Institutions: Medical University of South Carolina.

In the vertebrate retina, phototransduction, the conversion of light to an electrical signal, is carried out by the rod and cone photoreceptor cells
1-4
. Rod photoreceptors are responsible for vision in dim light, cones in bright light. Phototransduction takes place in the outer segment of the photoreceptor cell, a specialized compartment that contains a high concentration of visual pigment, the primary light detector. The visual pigment is composed of a chromophore, 11-
cis
retinal, attached to a protein, opsin. A photon absorbed by the visual pigment isomerizes the chromophore from 11-
cis
to all-
trans
. This photoisomerization brings about a conformational change in the visual pigment that initiates a cascade of reactions culminating in a change in membrane potential, and bringing about the transduction of the light stimulus to an electrical signal. The recovery of the cell from light stimulation involves the deactivation of the intermediates activated by light, and the reestablishment of the membrane potential. Ca
2+
modulates the activity of several of the enzymes involved in phototransduction, and its concentration is reduced upon light stimulation. In this way, Ca
2+
plays an important role in the recovery of the cell from light stimulation and its adaptation to background light. Another essential part of the recovery process is the regeneration of the visual pigment that has been destroyed during light-detection by the photoisomerization of its 11-
cis
chromophore to all-
trans
5-7
. This regeneration begins with the release of all-
trans
retinal by the photoactivated pigment, leaving behind the apo-protein opsin. The released all-
trans
retinal is rapidly reduced in a reaction utilizing NADPH to all-
trans
retinol, and opsin combines with fresh 11-
cis
retinal brought into the outer segment to reform the visual pigment. All-
trans
retinol is then transferred out of the outer segment and into neighboring cells by the specialized carrier Interphotoreceptor Retinoid Binding Protein (IRBP). Fluorescence imaging of single photoreceptor cells can be used to study their physiology and cell biology. Ca
2+
-sensitive fluorescent dyes can be used to examine in detail the interplay between outer segment Ca
2+
changes and response to light
8-12
as well as the role of inner segment Ca
2+
stores in Ca
2+
homeostasis
13,14
. Fluorescent dyes can also be used for measuring Mg
2+
concentration
15
, pH, and as tracers of aqueous and membrane compartments
16
. Finally, the intrinsic fluorescence of all-
trans
retinol (vitamin A) can be used to monitor the kinetics of its formation and removal in single photoreceptor cells
17-19
.
Neuroscience, Issue 52, retina, rods, cones, vision, fluorescence
2789
In vivo Imaging of Optic Nerve Fiber Integrity by Contrast-Enhanced MRI in Mice
Institutions: Jena University Hospital, Fritz Lipmann Institute, Jena, Jena University Hospital.

The rodent visual system encompasses retinal ganglion cells and their axons that form the optic nerve to enter thalamic and midbrain centers, and postsynaptic projections to the visual cortex. Based on its distinct anatomical structure and convenient accessibility, it has become the favored structure for studies on neuronal survival, axonal regeneration, and synaptic plasticity. Recent advancements in MR imaging have enabled the
in vivo
visualization of the retino-tectal part of this projection using manganese mediated contrast enhancement (MEMRI). Here, we present a MEMRI protocol for illustration of the visual projection in mice, by which resolutions of (200 µm)
3
can be achieved using common 3 Tesla scanners. We demonstrate how intravitreal injection of a single dosage of 15 nmol MnCl
2
leads to a saturated enhancement of the intact projection within 24 hr. With exception of the retina, changes in signal intensity are independent of coincided visual stimulation or physiological aging. We further apply this technique to longitudinally monitor axonal degeneration in response to acute optic nerve injury, a paradigm by which Mn
2+
transport completely arrests at the lesion site. Conversely, active Mn
2+
transport is quantitatively proportionate to the viability, number, and electrical activity of axon fibers. For such an analysis, we exemplify Mn
2+
transport kinetics along the visual path in a transgenic mouse model (NF-κB
p50KO
) displaying spontaneous atrophy of sensory, including visual, projections. In these mice, MEMRI indicates reduced but not delayed Mn
2+
transport as compared to wild type mice, thus revealing signs of structural and/or functional impairments by NF-κB mutations. In summary, MEMRI conveniently bridges
in vivo
assays and
post mortem
histology for the characterization of nerve fiber integrity and activity. It is highly useful for longitudinal studies on axonal degeneration and regeneration, and investigations of mutant mice for genuine or inducible phenotypes.
Neuroscience, Issue 89, manganese-enhanced MRI, mouse retino-tectal projection, visual system, neurodegeneration, optic nerve injury, NF-κB
51274
In Vivo Dynamics of Retinal Microglial Activation During Neurodegeneration: Confocal Ophthalmoscopic Imaging and Cell Morphometry in Mouse Glaucoma
Institutions: University of Utah, University of Utah.

Microglia, which are CNS-resident neuroimmune cells, transform their morphology and size in response to CNS damage, switching to an activated state with distinct functions and gene expression profiles. The roles of microglial activation in health, injury and disease remain incompletely understood due to their dynamic and complex regulation in response to changes in their microenvironment. Thus, it is critical to non-invasively monitor and analyze changes in microglial activation over time in the intact organism. In vivo studies of microglial activation have been delayed by technical limitations to tracking microglial behavior without altering the CNS environment. This has been particularly challenging during chronic neurodegeneration, where long-term changes must be tracked. The retina, a CNS organ amenable to non-invasive live imaging, offers a powerful system to visualize and characterize the dynamics of microglia activation during chronic disorders. This protocol outlines methods for long-term,
in vivo
imaging of retinal microglia, using confocal ophthalmoscopy (cSLO) and CX3CR1
GFP/+
reporter mice, to visualize microglia with cellular resolution. Also, we describe methods to quantify monthly changes in cell activation and density in large cell subsets (200-300 cells per retina). We confirm the use of somal area as a useful metric for live tracking of microglial activation in the retina by applying automated threshold-based morphometric analysis of
in vivo
images. We use these live image acquisition and analyses strategies to monitor the dynamic changes in microglial activation and microgliosis during early stages of retinal neurodegeneration in a mouse model of chronic glaucoma. This approach should be useful to investigate the contributions of microglia to neuronal and axonal decline in chronic CNS disorders that affect the retina and optic nerve.
Medicine, Issue 99, Neuroscience, microglia, neurodegeneration, glaucoma, retina, optic nerve head, confocal scanning laser ophthalmoscopy, live image analysis, segmentation by thresholding, cell morphometry CX3CR1, DBA/2J
52731
Assessment of Vascular Regeneration in the CNS Using the Mouse Retina
Institutions: McGill University, University of Montréal, University of Montréal.

The rodent retina is perhaps the most accessible mammalian system in which to investigate neurovascular interplay within the central nervous system (CNS). It is increasingly being recognized that several neurodegenerative diseases such as Alzheimer's, multiple sclerosis, and amyotrophic lateral sclerosis present elements of vascular compromise. In addition, the most prominent causes of blindness in pediatric and working age populations (retinopathy of prematurity and diabetic retinopathy, respectively) are characterized by vascular degeneration and failure of physiological vascular regrowth. The aim of this technical paper is to provide a detailed protocol to study CNS vascular regeneration in the retina. The method can be employed to elucidate molecular mechanisms that lead to failure of vascular growth after ischemic injury. In addition, potential therapeutic modalities to accelerate and restore healthy vascular plexuses can be explored. Findings obtained using the described approach may provide therapeutic avenues for ischemic retinopathies such as that of diabetes or prematurity and possibly benefit other vascular disorders of the CNS.
Neuroscience, Issue 88, vascular regeneration, angiogenesis, vessels, retina, neurons, oxygen-induced retinopathy, neovascularization, CNS
51351
Large-Scale Purification of Porcine or Bovine Photoreceptor Outer Segments for Phagocytosis Assays on Retinal Pigment Epithelial Cells
Institutions: INSERM, U968, Institut de la Vision, CNRS, UMR_7210, Fordham University.

Analysis of one of the vital functions of retinal pigment epithelial (RPE) cells, the phagocytosis of spent aged distal fragments of photoreceptor outer segments (POS) can be performed
in vitro
. Photoreceptor outer segments with stacks of membranous discs containing the phototransduction machinery are continuously renewed in the retina. Spent POS are eliminated daily by RPE cells. Rodent, porcine/bovine and human RPE cells recognize POS from various species in a similar manner. To facilitate performing large series of experiments with little variability, a large stock of POS can be isolated from porcine eyes and stored frozen in aliquots. This protocol takes advantage of the characteristic of photopigments that display an orange color when kept in the dark. Under dim red light, retinae are collected in a buffer from opened eyecups cut in halves. The retinal cell suspension is homogenized, filtered and loaded onto a continuous sucrose gradient. After centrifugation, POS are located in a discrete band in the upper part of the gradient that has a characteristic orange color. POS are then collected, spun, resuspended sequentially in wash buffers, counted and aliquoted. POS obtained this way can be used for phagocytosis assays and analysis of protein activation, localization or interaction at various times after POS challenge. Alternatively, POS can be labeled with fluorophores,
e
.
g
., FITC, before aliquoting for subsequent fluorescence quantification of POS binding or engulfment. Other possible applications include the use of modified POS or POS challenge combined with stress conditions to study the effect of oxidative stress or aging on RPE cells.
Immunology, Issue 94, Retina, photoreceptor, outer segment, sucrose gradient, purification, ultracentrifugation, phagocytosis assay, retinal pigment epithelium
52100
Glutamate and Hypoxia as a Stress Model for the Isolated Perfused Vertebrate Retina
Institutions: University Eye Hospital Tübingen.

Neuroprotection has been a strong field of investigation in ophthalmological research in the past decades and affects diseases such as glaucoma, retinal vascular occlusion, retinal detachment, and diabetic retinopathy. It was the object of this study to introduce a standardized stress model for future preclinical therapeutic testing. Bovine retinas were prepared and perfused with an oxygen saturated standard solution, and the ERG was recorded. After recording stable b-waves, hypoxia (pure N
2
) or glutamate stress (250 µm glutamate) was exerted for 45 min. To investigate the effects on photoreceptor function alone, 1 mM aspartate was added to obtain a-waves. ERG-recovery was monitored for 75 min. For hypoxia, a decrease in a-wave amplitude of 87.0% was noted (p <0.01) after an exposition time of 45 min (decrease of 36.5% after the end of the washout p = 0.03). Additionally, an initial decrease in b-wave amplitudes of 87.23% was recorded, that reached statistical significance (p <0.01, decrease of 25.5% at the end of the washout, p = 0.03). For 250 µm glutamate, an initial 7.8% reduction of a-wave amplitudes (p >0.05) followed by a reduction of 1.9% (p >0.05). A reduction of 83.7% of b-wave amplitudes (p <0.01) was noted; after a washout of 75 min the reduction was 2.3% (p = 0.62). In this study, a standardized stress model is presented that may be useful to identify possible neuroprotective effects in the future.
Medicine, Issue 97, Glutamate, Hypoxia, retinal toxicity, electroretinogram, intraocular toxicity, superfused retina
52270
Remote Limb Ischemic Preconditioning: A Neuroprotective Technique in Rodents
Institutions: University of Sydney.
Sublethal ischemia protects tissues against subsequent, more severe ischemia through the upregulation of endogenous mechanisms in the affected tissue. Sublethal ischemia has also been shown to upregulate protective mechanisms in remote tissues. A brief period of ischemia (5-10 min) in the hind limb of mammals induces self-protective responses in the brain, lung, heart and retina. The effect is known as remote ischemic preconditioning (RIP). It is a therapeutically promising way of protecting vital organs, and is already under clinical trials for heart and brain injuries. This publication demonstrates a controlled, minimally invasive method of making a limb – specifically the hind limb of a rat – ischemic. A blood pressure cuff developed for use in human neonates is connected to a manual sphygmomanometer and used to apply 160 mmHg pressure around the upper part of the hind limb. A probe designed to detect skin temperature is used to verify the ischemia, by recording the drop in skin temperature caused by pressure-induced occlusion of the leg arteries, and the rise in temperature which follows release of the cuff. This method of RIP affords protection to the rat retina against bright light-induced damage and degeneration.
Medicine, Issue 100, remote ischemic preconditioning, ischemic conditioning, ischemic tolerance, light injury, neuroprotection, mediated neuroprotection, stroke, retina, electroretinogram, rat
52213
Pre-clinical Evaluation of Tyrosine Kinase Inhibitors for Treatment of Acute Leukemia
Institutions: University of Colorado Anschutz Medical Campus, University Hospital of Essen.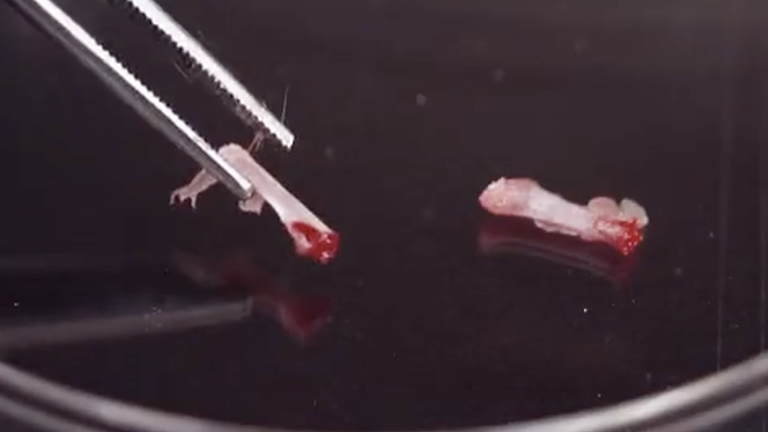 Receptor tyrosine kinases have been implicated in the development and progression of many cancers, including both leukemia and solid tumors, and are attractive druggable therapeutic targets. Here we describe an efficient four-step strategy for pre-clinical evaluation of tyrosine kinase inhibitors (TKIs) in the treatment of acute leukemia. Initially, western blot analysis is used to confirm target inhibition in cultured leukemia cells. Functional activity is then evaluated using clonogenic assays in methylcellulose or soft agar cultures. Experimental compounds that demonstrate activity in cell culture assays are evaluated
in vivo
using NOD-SCID-gamma (NSG) mice transplanted orthotopically with human leukemia cell lines. Initial
in vivo
pharmacodynamic studies evaluate target inhibition in leukemic blasts isolated from the bone marrow. This approach is used to determine the dose and schedule of administration required for effective target inhibition. Subsequent studies evaluate the efficacy of the TKIs
in vivo
using luciferase expressing leukemia cells, thereby allowing for non-invasive bioluminescent monitoring of leukemia burden and assessment of therapeutic response using an
in vivo
bioluminescence imaging system. This strategy has been effective for evaluation of TKIs
in vitro
and
in vivo
and can be applied for identification of molecularly-targeted agents with therapeutic potential or for direct comparison and prioritization of multiple compounds.
Medicine, Issue 79, Leukemia, Receptor Protein-Tyrosine Kinases, Molecular Targeted Therapy, Therapeutics, novel small molecule inhibitor, receptor tyrosine kinase, leukemia
50720
Quantification of Neurovascular Protection Following Repetitive Hypoxic Preconditioning and Transient Middle Cerebral Artery Occlusion in Mice
Institutions: University of Texas Southwestern Medical Center, Washington University School of Medicine.

Experimental animal models of stroke are invaluable tools for understanding stroke pathology and developing more effective treatment strategies. A 2 week protocol for repetitive hypoxic preconditioning (RHP) induces long-term protection against central nervous system (CNS) injury in a mouse model of focal ischemic stroke. RHP consists of 9 stochastic exposures to hypoxia that vary in both duration (2 or 4 hr) and intensity (8% and 11% O
2
). RHP reduces infarct volumes, blood-brain barrier (BBB) disruption, and the post-stroke inflammatory response for weeks following the last exposure to hypoxia, suggesting a long-term induction of an endogenous CNS-protective phenotype. The methodology for the dual quantification of infarct volume and BBB disruption is effective in assessing neurovascular protection in mice with RHP or other putative neuroprotectants. Adult male Swiss Webster mice were preconditioned by RHP or duration-equivalent exposures to 21% O
2
(
i.e.
room air). A 60 min transient middle cerebral artery occlusion (tMCAo) was induced 2 weeks following the last hypoxic exposure. Both the occlusion and reperfusion were confirmed by transcranial laser Doppler flowmetry. Twenty-two hr after reperfusion, Evans Blue (EB) was intravenously administered through a tail vein injection. 2 hr later, animals were sacrificed by isoflurane overdose and brain sections were stained with 2,3,5- triphenyltetrazolium chloride (TTC). Infarcts volumes were then quantified. Next, EB was extracted from the tissue over 48 hr to determine BBB disruption after tMCAo. In summary, RHP is a simple protocol that can be replicated, with minimal cost, to induce long-term endogenous neurovascular protection from stroke injury in mice, with the translational potential for other CNS-based and systemic pro-inflammatory disease states.
Medicine, Issue 99, Hypoxia, preconditioning, transient middle cerebral artery occlusion, stroke, neuroprotection, blood-brain barrier disruption
52675
Slow-release Drug Delivery through Elvax 40W to the Rat Retina: Implications for the Treatment of Chronic Conditions
Institutions: University of L'Aquila, ARC Centre of Excellence in Vision Science, Australian National University, Australian National University.

Diseases of the retina are difficult to treat as the retina lies deep within the eye. Invasive methods of drug delivery are often needed to treat these diseases. Chronic retinal diseases such as retinal oedema or neovascularization usually require multiple intraocular injections to effectively treat the condition. However, the risks associated with these injections increase with repeated delivery of the drug. Therefore, alternative delivery methods need to be established in order to minimize the risks of reinjection. Several other investigations have developed methods to deliver drugs over extended time, through materials capable of releasing chemicals slowly into the eye. In this investigation, we outline the use of Elvax 40W, a copolymer resin, to act as a vehicle for drug delivery to the adult rat retina. The resin is made and loaded with the drug. The drug-resin complex is then implanted into the vitreous cavity, where it will slowly release the drug over time. This method was tested using 2-amino-4-phosphonobutyrate (APB), a glutamate analogue that blocks the light response of the retina. It was demonstrated that the APB was slowly released from the resin, and was able to block the retinal response by 7 days after implantation. This indicates that slow-release drug delivery using this copolymer resin is effective for treating the retina, and could be used therapeutically with further testing.
Medicine, Issue 91, slow-release drug delivery, Elvax 40W, co-polymer resin, eye, retina, rat, APB, retinal degeneration, treatment of chronic retinal conditions
51563
Laser-Induced Chronic Ocular Hypertension Model on SD Rats
Institutions: The University of Hong Kong - HKU.

Glaucoma is one of the major causes of blindness in the world. Elevated intraocular pressure is a major risk factor. Laser photocoagulation induced ocular hypertension is one of the well established animal models. This video demonstrates how to induce ocular hypertension by Argon laser photocoagulation in rat.
Neuroscience, Issue 10, glaucoma, ocular hypertension, rat
549
Optimized Protocol for Retinal Wholemount Preparation for Imaging and Immunohistochemistry
Institutions: Weill Medical College of Cornell University.
Working with delicate tissue can be a complicating factor when performing immunohistochemical assessment. Here, we present a method that utilizes a ring-supported hydrophilized PTFE membrane to provide structural support to both living and fixed tissue during immunohistochemical processing, which allows for the use of a variety of protocols that would otherwise cause damage to the tissue. First, this is demonstrated with bolus loading of fluorescent markers into living retinal tissue. This method allows for quick visualization of targeted structures, while the membrane support maintains tissue integrity during the injection and allows for easy transfer of the preparation for further imaging or processing. Second, a procedure for antibody staining in tissue fixed with carbodiimide is described. Though paraformaldehyde fixation is more common, carbodiimide fixation provides a superior substrate for the visualization of synaptic proteins. A limitation of carbodiimide is that the resulting fixed tissue is relatively fragile; however, this is overcome with the use of the supporting membrane. Retinal tissue is used to demonstrate these techniques, but they may be applied to any fragile tissue.
Basic Protocol, Issue 82, hydrophilized PTFE membrane, retina, bolus loading, carbodiimide fixation, immunohistochemistry, antibody staining, microscopy
51018